By Eileen Ogintz
WERTHEIM, Germany (Day 2) — Lot's of chocolate – sprinkles, M&Ms, pieces of candy, with a bit of banana or coconut for good measure, all topped in chocolate sauce.
The 16 kids aboard Uniworld River Cruise's special Family Christmas Market sailing in Germany are all members of the clean plate club by the time they are done cooking with Chef Peter Tarnok and Senior Pastry Chef Ciprian Ghiluescu. In fact, most of them have seconds… Lorelei George, 8, licks her plate.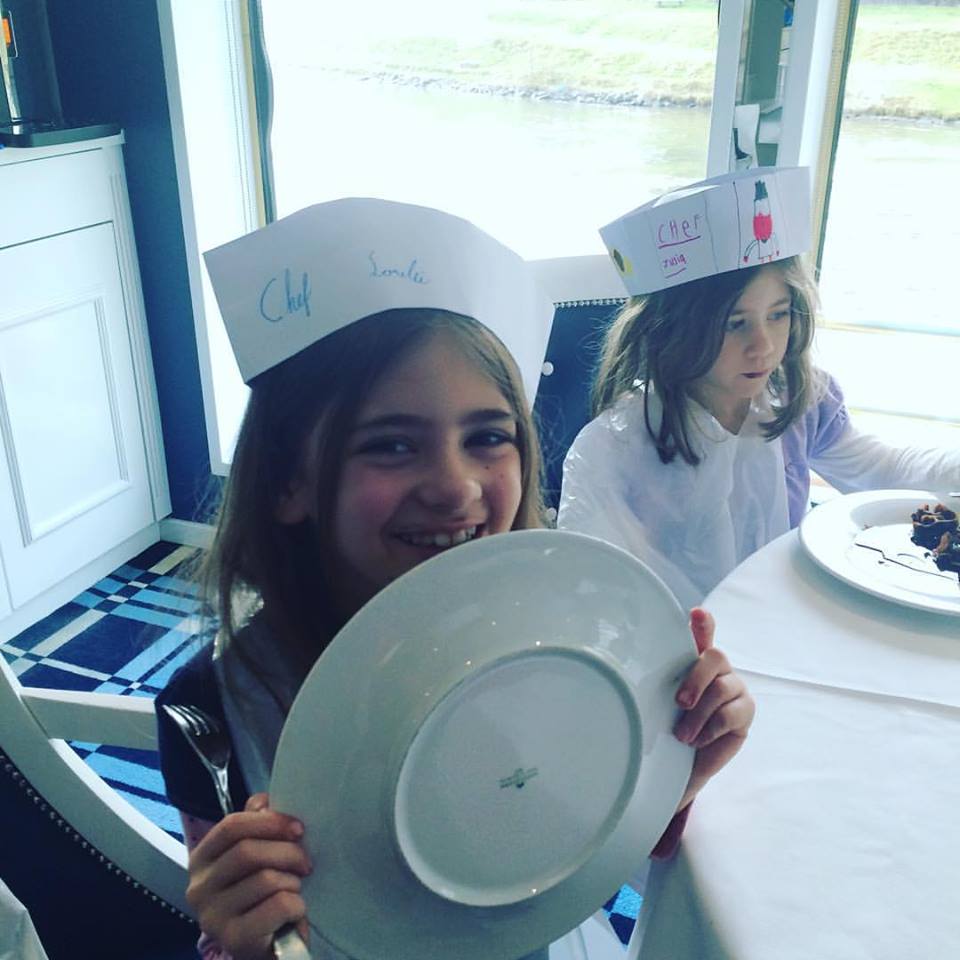 "I like the food best of all," says Eleanor Cowen, who is 10. Their parents say what they really like is being able to eat whatever they like—no parental admonitions on vacation—and when they like. All of the food is included so if a youngster wants a sausage (the sausages here are to die for) at 10 a.m., no problem. There are tea sandwiches in the afternoon along with cookies.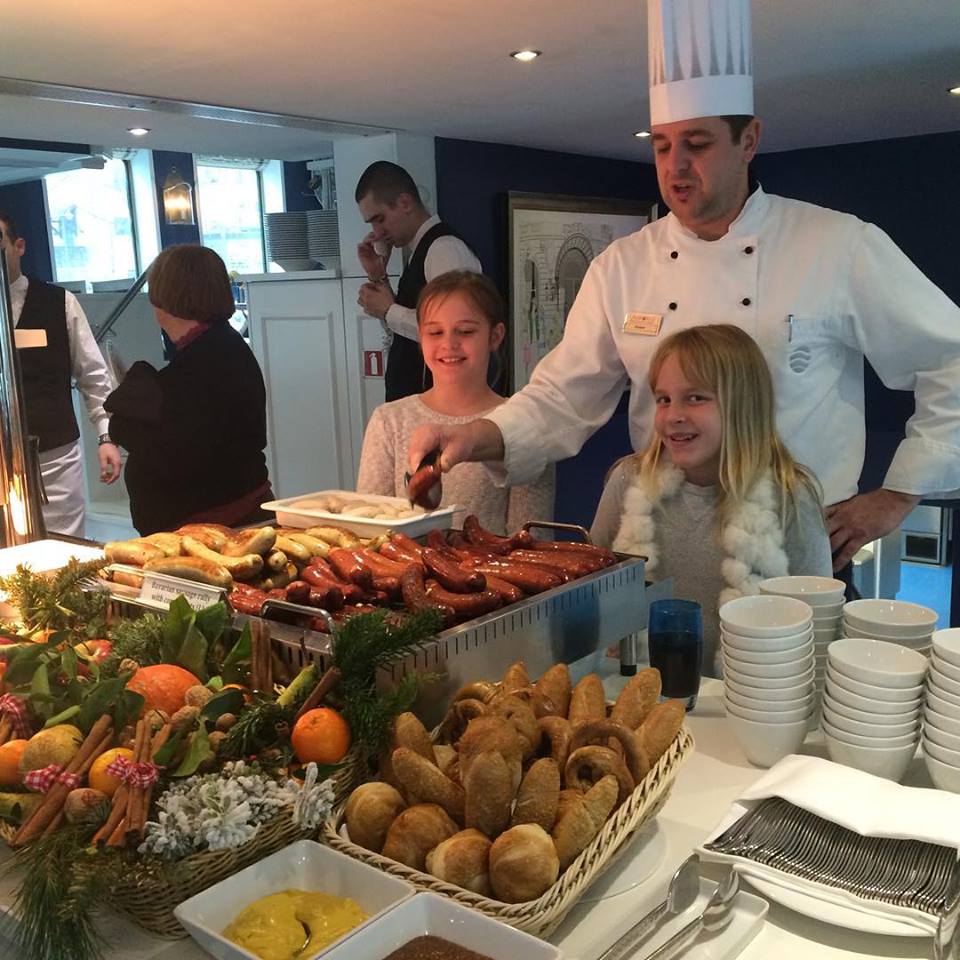 Even Lorelei's little sister Julia, 5, who typically falls asleep during dinner "certainly isn't starving," joked her mother Linda, a teacher in Brisbane. She and her husband are both teachers—the Australians are on their summer break and they wanted to find a way to show the girls some of Germany the easiest way possible. "This river cruise is the way to go," said Linda George.
In fact, she said, though this trip is a designated Family Sailing, the staff is more kid-friendly and there are more kids' activities than she had expected. After the waffle making, for example, the two kids' counselors on board gave the kids a quick German lesson, followed by something far more important from their perspective—the 101 on different popular German chocolate candies, including Kinder Uberraschlungsei which means "surprise egg" –a chocolate egg with a tiny toy inside that kids must put together. Each night, the kids get a pillow present—that might be one of these chocolates. There are special tours for them—yesterday to a natural history museum known for its dinosaur fossils in Frankfurt—and when there is a city tour—all of the tours are included-local guides can offer a kid friendly version, said Ann Smets, the cruise manager.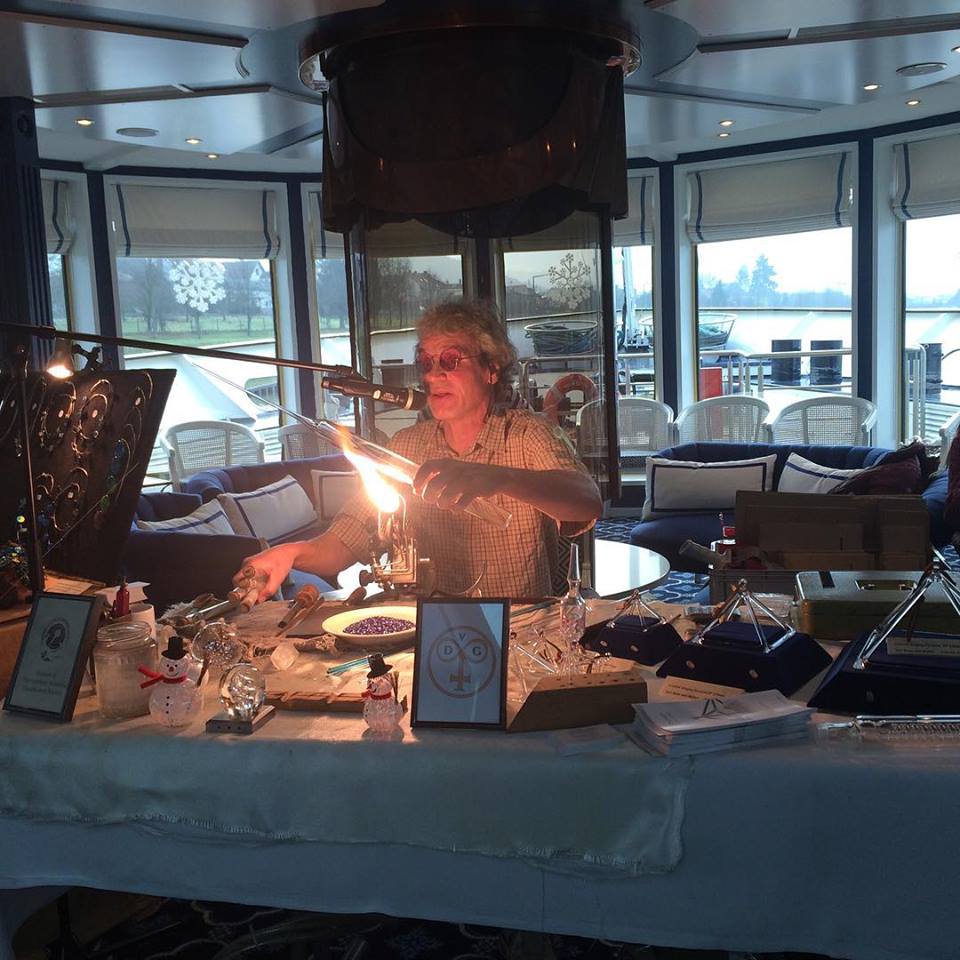 The kids also gave a thumbs up to the glass blowing demonstration by local glass blowing artist Dieter Schrade — Wertheim is famous for glass blowing that everyone on board seemed to enjoy.
The staff—40 strong mostly from Eastern Europe—also seem to enjoy the kids, treating them as VIPS, which of course the kids love.
That the kids have a separate "Lounge" next door to the main lounge outfitted with play station, board games and plenty of snacks, "is as nice for the adults onboard as for the kids," said Kristen Manton, traveling with her husband and 10 year old twin daughters.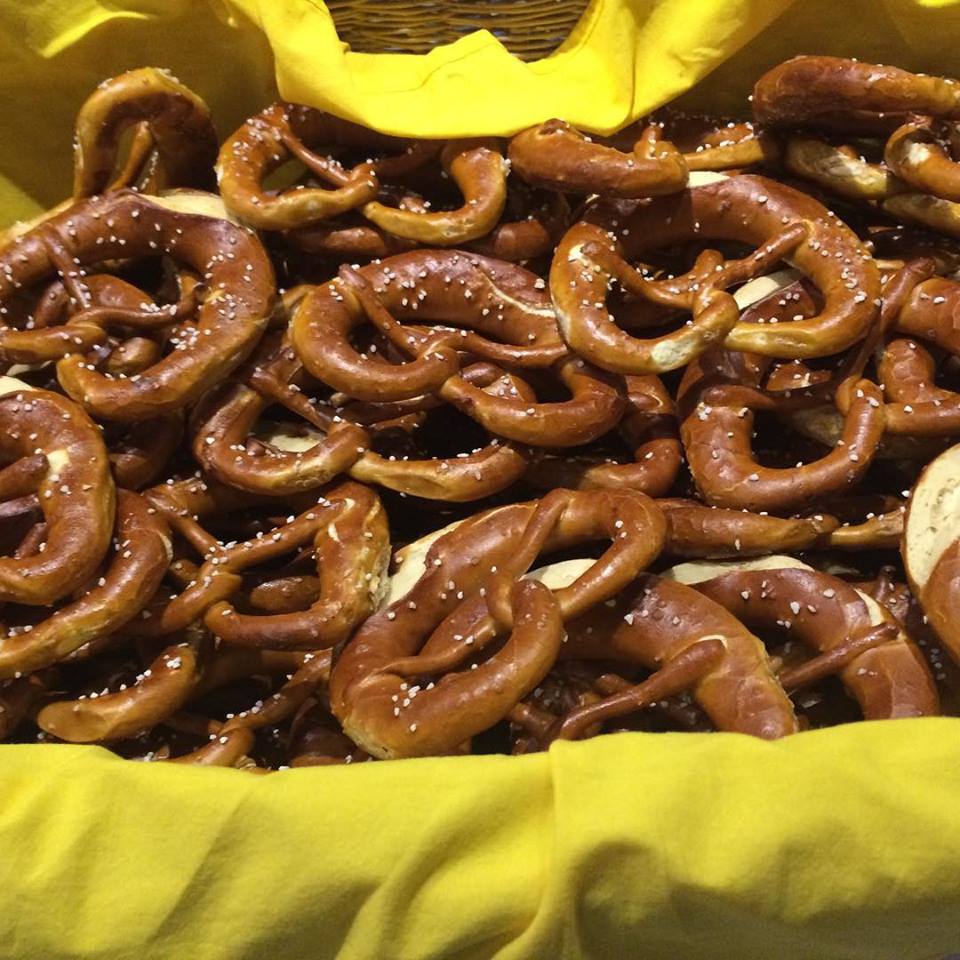 "So much better than traveling by train or car," said Linda George, watching the girls gobble their waffles in the dining room as we glided along the river, seeing swans and ducks, small houses. Another plus: with other families on board, the kids are making fast friends.
"We don't have to entertain them," said George. "Even the ship is entertaining to them."
Even better, said Patti Kelly, traveling with her son, daughter in law and two grandsons, is the chance for them to connect with youngsters from across the globe—in this case Australia. "How great is that," said Kelly, one of three multi-generational families aboard. "The best gift I can give them is to create memories," she said, adding she has cruised with her grandchildren on big ships as well "and this is so much easier."
Of course there is a gift the kids are giving the adults, Linda George observed, " It's so nice to see everything through their eyes."