By Eileen Ogintz
Tribune Content Agency
Ready to live your own Star Wars adventure?
Star Wars: Galaxy's Edge will open on May 31 with great fanfare at the Disneyland Resort in Southern California and Aug. 29 at Disney's Hollywood Studios.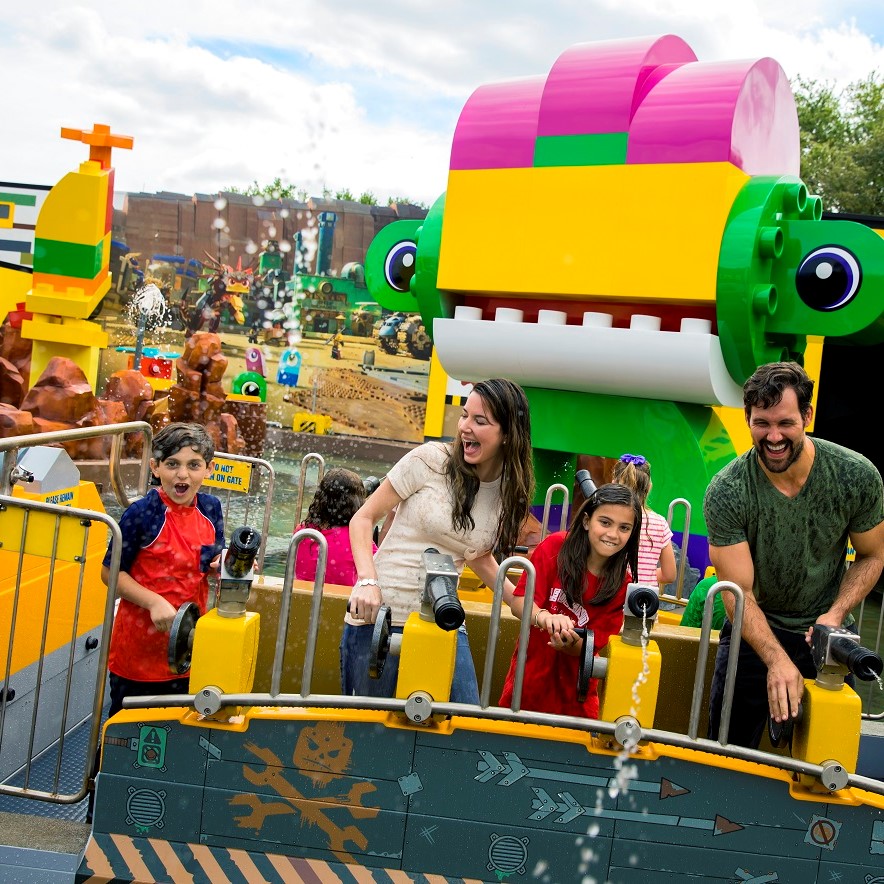 At the new 14-acre land, you will have your chance to step into the Black Spire Outpost on the planet Batuu, now home to smugglers, rogue traders and exotic creatures. Become a pilot, gunner or flight engineer aboard Millennium Falcon: Smugglers Run, which lets you take on a different role each time. Drink blue milk and take a selfie with your favorite Star Wars characters. (Note: If you are planning to visit Star Wars: Galaxy's Edge at the Disneyland Resort between May 31 and June 23, 2019, a reservation and theme park admission are required.)
Maybe your gang prefers Harry Potter. Hagrid's Magical Creatures Motorbike Adventure will open with equal fanfare on June 13 at Universal's Islands of Adventure in Orlando. You'll join Hagrid to fly into the wilds of the Forbidden Forest, discovering rare creatures on this new roller coaster. (For those who haven't been, The Wizarding World of Harry Potter spans both Islands of Adventure and Universal Studios Florida) in Orlando.)
One thing is for sure: Whether you like thrill rides, water rides, dark rides, immersive lands that take you inside your favorite movies, virtual reality or want something to entertain younger children, you'll find plenty that's new this summer at the 400 amusement/theme parks in the country. And despite the cost, IAAPA, the global Association for the Attractions Industry, is forecasting more than 415 million of us will visit one in North America. Be ready for crowds!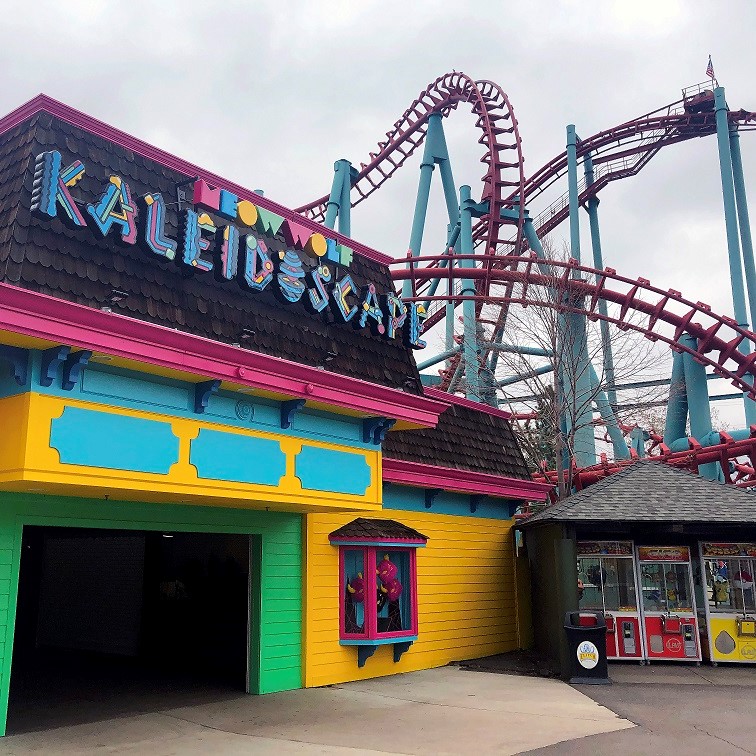 Water ride enthusiasts will be happy that Knott's Berry Farm has overhauled its popular "Bigfoot Rapids" ride into Cedar River Rapids with new animatronics and interactive elements. Are you ready to launch water cannons from the riverbank to soak the riders?
It wouldn't be summer without a new superhero-themed attraction — this time WONDER WOMAN Lasso of Truth, the world's tallest pendulum ride at Six Flags Great Adventure, opening on May 23. Think of a 17-storyswinging pendulum going nearly 75 miles per hour with riders on floorless seats 172 feet in the air.
It also wouldn't be summer without a new ginormous coaster — The Steel Curtain in the new Steelers Country at Kennywood in West Mifflin, Pennsylvania, is not only the tallest inversion coaster in the world (220 feet high) but it also has the most inversions (nine) of any in the United States. The opening date hasn't been announced yet. Get ready to speed through 4,000 feet of track at 75 miles per hour! Interesting fact: Kennywood Park and the Pittsburgh Steelers collaborated to create Steelers Country. Football fans can also see how the Steelers measure up in practice drills at the onsite, multi-level training facility.
On the West Coast at Six Flags Magic Mountain in Valencia, California, West Coast Racers will feature two side-by-side dueling trains going at 55 miles per hour with more than a dozen near-miss track crossovers among the thrills. Calling all coaster lovers, this park now has 20!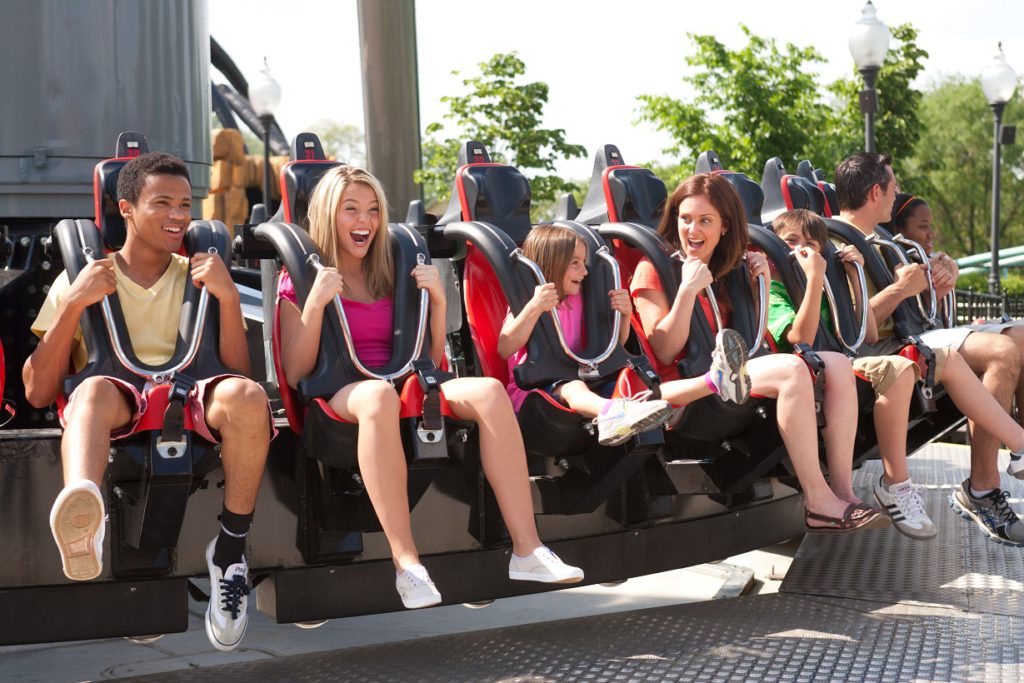 SeaWorld San Diego's new Tidal Twister, scheduled to open May 24, is a marine conservation-themed, dueling coaster with a Zero-G corkscrew twist in the middle of the nearly 300-foot-long track.
Midwesterners will have their own new thrill ride — Maxx Force Coaster at Six Flags Great America, located between Chicago and Milwaukee, complete with five upside-down inversions; the coaster reaching speeds of 78 miles per hour in less than two seconds. It's the park's 17th coaster and has the tallest double inversion in the world. Gulp!
In Denver, Elitch Gardens' Meow Wolf's Kaleidoscape combines a haunted house, fun house and more as you take on interactive challenges. All brought to you by a joint effort by the theme park and a New Mexico-based art group.
Chocolate lovers of all ages can head to Hershey's Chocolate World in Hershey, Pennsylvania, separate from Hershey Park, is opening Hershey's Unwrapped, an immersive chocolate-tasting journey where they join Doc Chocolate in a secret chocolate lab to participate in a chocolate experiment. Hershey's Unwrapped is the latest attraction to be featured at Hershey's Chocolate World, which currently includes a 4-D Chocolate Movie, Trolley Works, Create Your Own Candy Bar and Hershey's Chocolate Tour ride.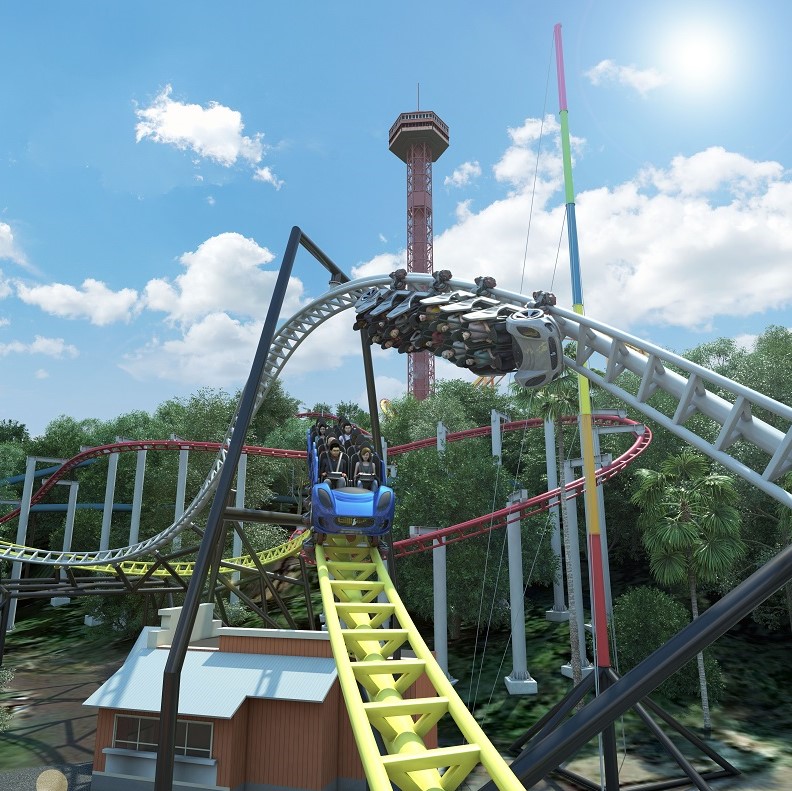 And for younger park-goers, there's Mickey and Minnie's Runaway Railway 3-D ride at Disney's Hollywood Studios. The younger set will think the Skyliner, Walt Disney World Resort's new transportation system which ferries guests to and from certain hotels and Epcot and Hollywood Studies, is an attraction in itself, as guests ride in overhead gondolas decorated with Disney characters.
LEGOLAND Florida, meanwhile, about 45 minutes from Orlando in Winter Haven, has just opened The LEGO Movie World, its largest expansion at a park designed exclusively for younger kids. The LEGO MOVIE comes to life with the THE LEGO MOVIE Masters of Flight ride that takes you on a suspended ride aboard Emmet's Triple Decker Couch surrounded by a virtual screen. You'll feel as though you are flying through a world created completely from LEGO® bricks. There's also the Battle of Bricksburg, the only water ride at LEGOLAND Florida Resort, challenges riders to stop DUPLO aliens from invading and stealing LEGO bricks by spraying water at targets from their boats.
But however old the kids, be safe — no standing on tiptoe to meet the height requirements. Those safety rules are there for a reason. Make sure the kids understand the importance of the rules and don't attempt to wriggle free or loosen restraints. That's how accidents happen.
And never force anyone to ride an attraction. Too often I've stood behind parents in line doing just that. There's no shame in walking away if the kids don't want to ride. Remember, the point is to have fun out there!
© 2019 EILEEN OGINTZ
DISTRIBUTED BY TRIBUNE CONTENT AGENCY, LLC.