By Eileen Ogintz
ORACABESSA BAY, Jamaica — What's your top bucket list trip?
During the Pandemic, we've all had a lot of time to think about it.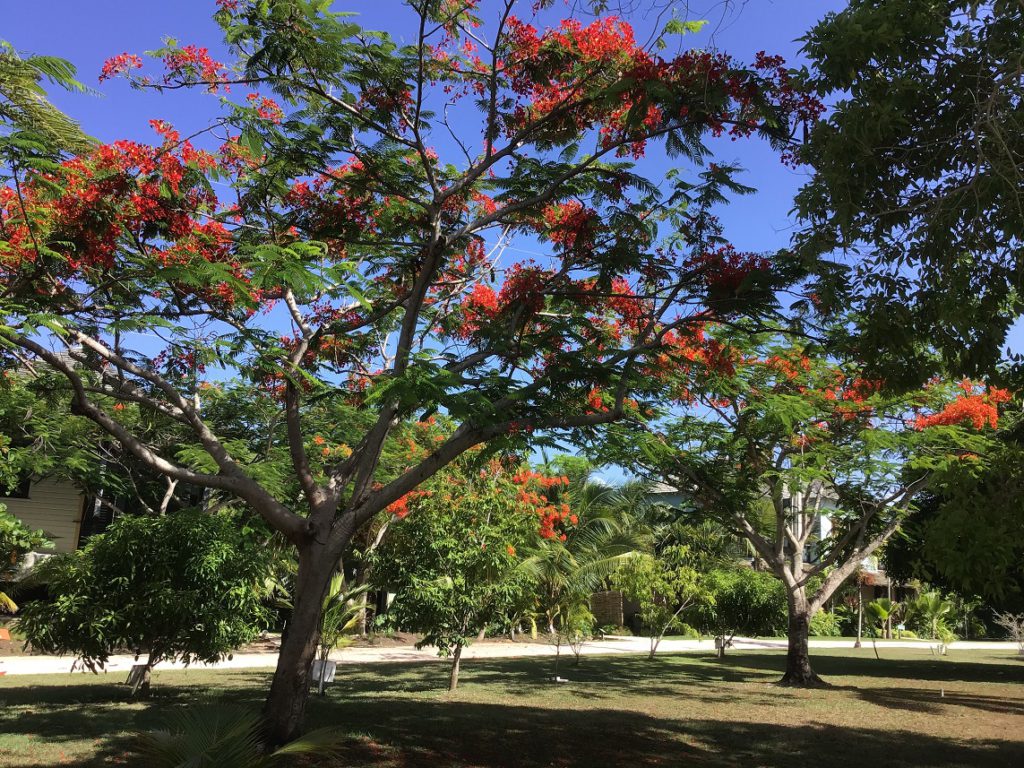 For Nesa Nourmohammadi, it was a trip to GoldenEye Resort in Jamaica, where Ian Fleming famously wrote all of his James Bond books. Today, you can actually rent his villa.
"I'm a huge James Bond fan," said Nourmohammadi, currently living in Raleigh, NC.
"We were sitting around on a Friday night and just decided to book it," said her sister Paris Nourmohammadi. So here they were relaxing on Button Beach not inclined to leave the resort until it's time to go home. "We don't have any plan, we are just letting things happen," said Nessa Nourmohammadi. "I'm not usually a sitting-on-the-beach person but I'm really enjoying myself…I definitely want to come back."
The staff, the sisters said, remember guests' names "and you feel good that your vacation dollars are going to support locals," they said. The resort is owned by Chris Blackwell who lives in Jamaica.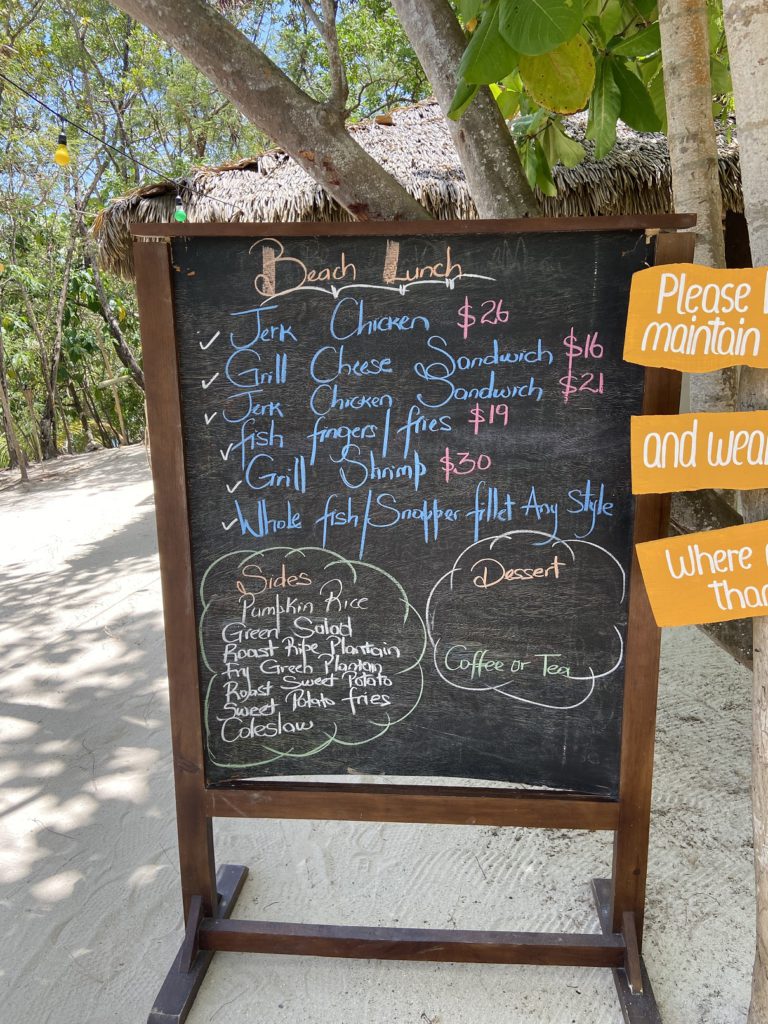 It's small enough that there are no conflicts over finding a beach chair, a kayak or a paddleboard. And with its tropical gardens, individual "beach huts" and villas, it's easy to forget what's happening in the world—for a few days anyway.
That was especially true last night when our family was treated to a "private dinner" set at the edge of a stone peninsula- ceviche, rack of lamb, snapper and an assortment of deserts. Beautiful—and relaxing.
Like others, we've lunched at the beach grill – freshly made fish fingers, sweet potato fries, jerk chicken and roasted plantains.
"I love everything here," said George Grillo, here with his wife Michele and some friends from Maryland.—he and his wife for the third time. "The staff Is awesome; the food is delicious. It's a little pricey, but you get what you pay for."
"We came for the first time and fell in love with it," said Michele Grillo.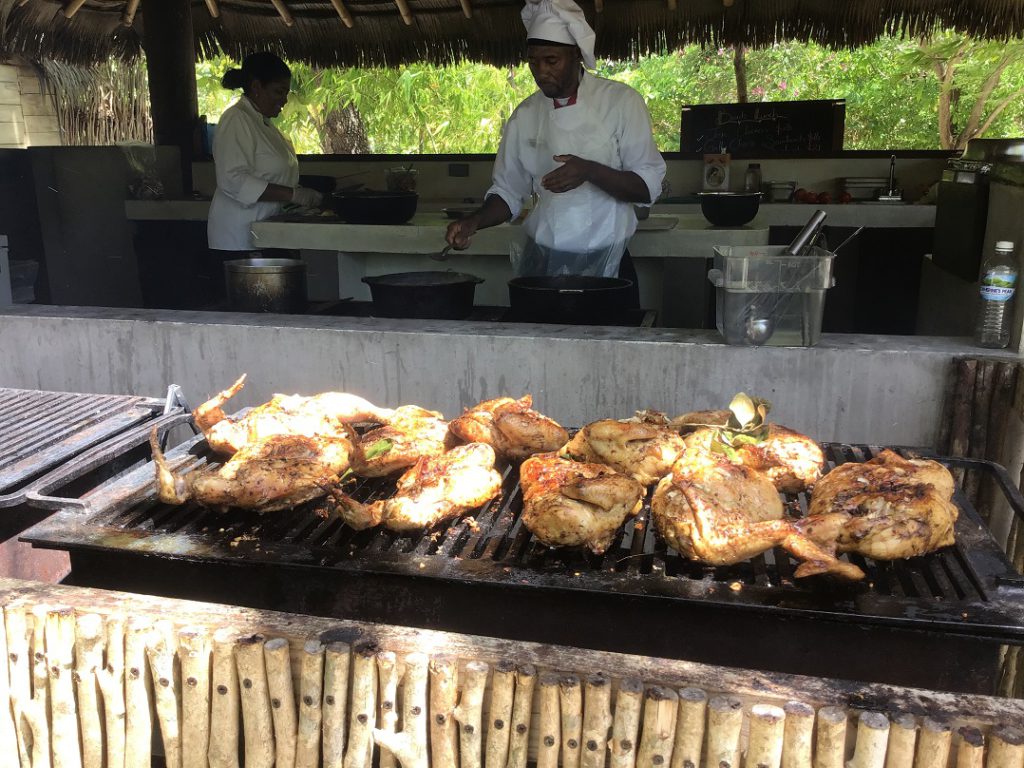 This is a place families can enjoy, as long as parents want to entertain younger kids—and older ones are the type who like to entertain themselves. "It's so great and casual," said Ella Meredith-Jones, 17, here from New York with her mom and younger twin siblings Casper and Mirabelle.
"There are so many places to swim," said her sister Mirabelle—pools, lagoon, snorkeling cove and the beach.
"And the paddle boarding and snorkeling were great," said Casper Meredith-Jones.
Their mom, Angela Meredith-Jones, said they had first planned to come in 2020 and are glad they finally made it. She especially loves the local dishes – ackee and salted cod for breakfast, for example, or freshly caught fish or jerk chicken served up with coconut rice.
"For some kids it might be boring," said Ella Meredith-Jones. "But for us it's perfect."
Us too.