Everyone was jealous.
Well, most everyone on our Dinosaur Monument raft trip last year. The lead guide and one of the rafters had these funny-shaped conical hats that kept the sun away. The hats were lightweight and wicked sweat.
They were water resistant Chillba hats ($45) from Seattle-based outdoor company KAVU (the name is an aviation acronym for "clear above visibility unlimited."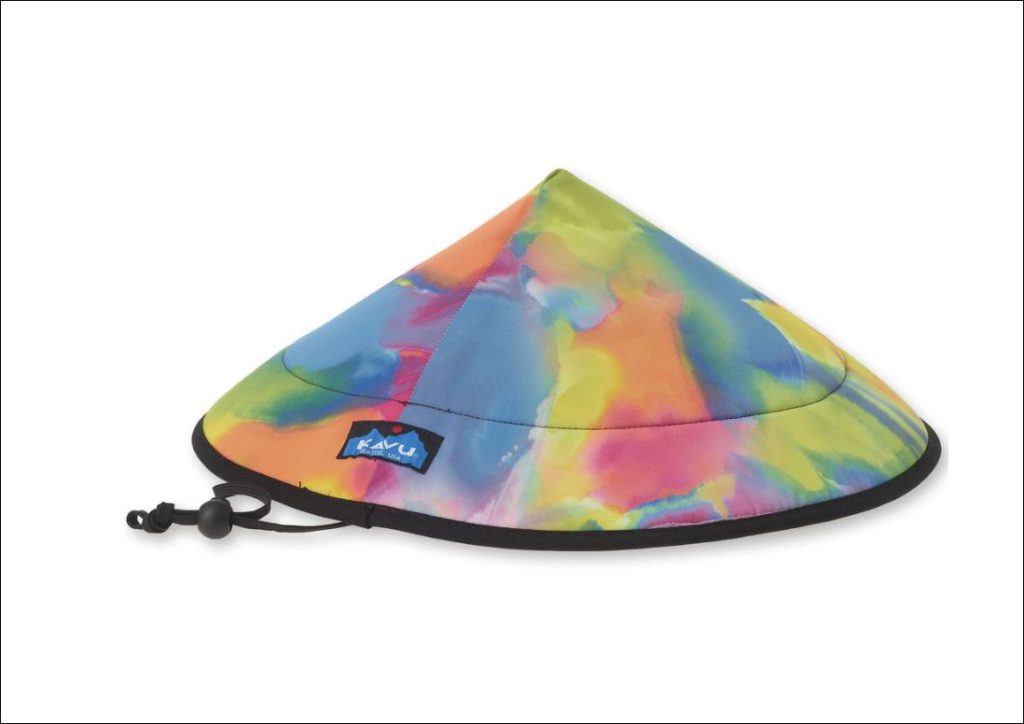 The drawcord chinstrap keeps it snug on your head, and the quick-dry poly mesh keeps you cool and dry when it rains. You can also roll it like a burrito, I'm told.
Now that I'm planning for the iconic Grand Canyon raft trip, I decided I wanted my own Chilba—mine is green with daisies. Read KAVU users stories. I may contribute one after our raft trip in the Grand Canyon at the end of this summer!
I like that the company has a commitment to reduce, reuse and recycle, working with their sourcing partners to improve their footprint.
KAVU makes all kinds of hats–everything from beanies to trail runner caps to ones that are packable –like the reversable Fishermans Chillba ($40) that holds its shape even after being folded and tucked in your pack. It's the best rain and sun protector. Even the big floppy Lady Leah ($45) retains its shape after you take it out of your duffel.
The best part: Your hat is guaranteed to be a conversation starter!