Cruising is a good value with lodging – food – entertainment – and childcare all at one price and in one place
By Eileen Ogintz
Are you ready to join the club? It's big — some 12.6 million Americans. That's the number who have taken a cruise, according to the Cruise Lines International Association.  
I've met cruisers who have cruised literally hundreds of times. It's not unusual to meet committed cruisers who have sailed dozens of times, often on the same cruise line.
And according to CLIA's State of the Cruise Industry 2023, 85 percent of those who have cruised plan to cruise again.
Cruising continues to be one of the fastest growing sectors of tourism, the report said. There is more interest than ever among Millennials and Gen X travelers to take their first cruise—73 percent of those who have never cruised said they would consider a cruise.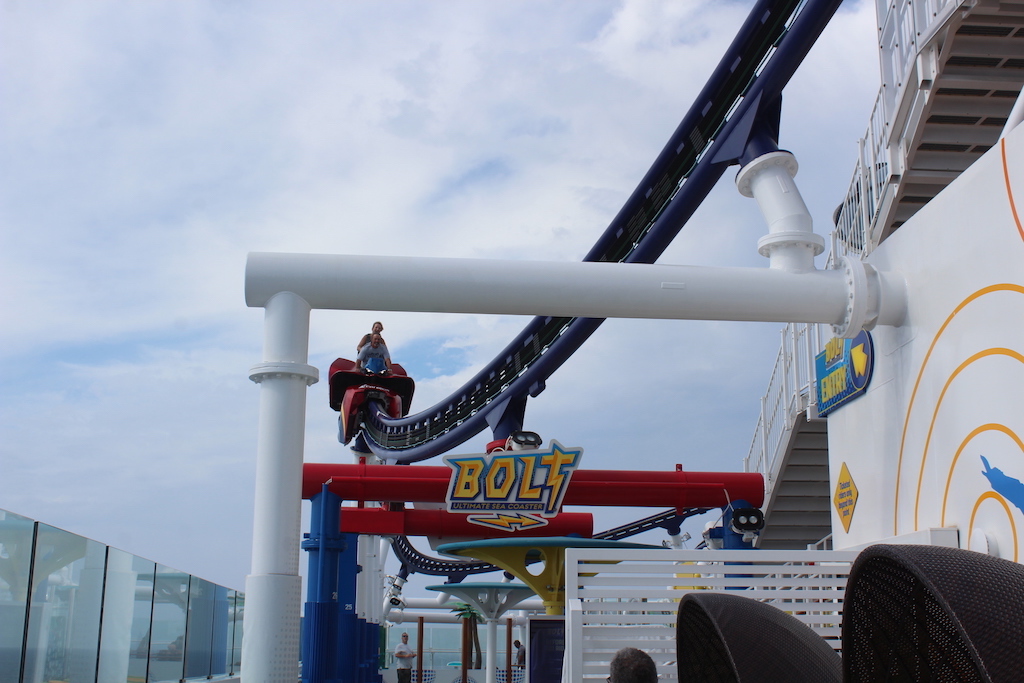 It's easy to see why.
Cruising is a good value with lodging, food, entertainment and childcare all at one price. There are often deals that include upgrades, specialty dining, gratuities and drinks that make for an even better value.
There are always new ships — setting sail this December from Florida with Family Harbor staterooms and suites and a designated lounge for breakfast, snacks and activities. This includes staterooms designed for families, for example; and Princess Cruises' Sun Princess, the largest Princess ship ever debuting in early 2024 with new shows ("Spellbound by Magic Castle" anyone?).
Families can save even more by being able to drive to a cruise port – with homeports everywhere from New York City to Galveston, TX; Seattle, Los Angeles, San Diego, Baltimore, Charleston, Miami and Fort Lauderdale – some 55 ports to depart from in the U.S. alone! Families also save on the hassle factor of flying.
Cruising is a great bet for extended families whether they are looking for a bucket list trip to Alaska or the Mediterranean on Princess Cruises, an adult-only adventure on Seabourn's expedition cruises, one with all the bells and whistles for kids – and those who are kids at heart – on Carnival Cruise Line (ready for a giant water slide?), or the opportunity to cross the Atlantic in luxury on Cunard. Cruises are accessible for those with special challenges. 73 percent of cruise travelers are sailing with family representing at least two generations, according to the CLIA report.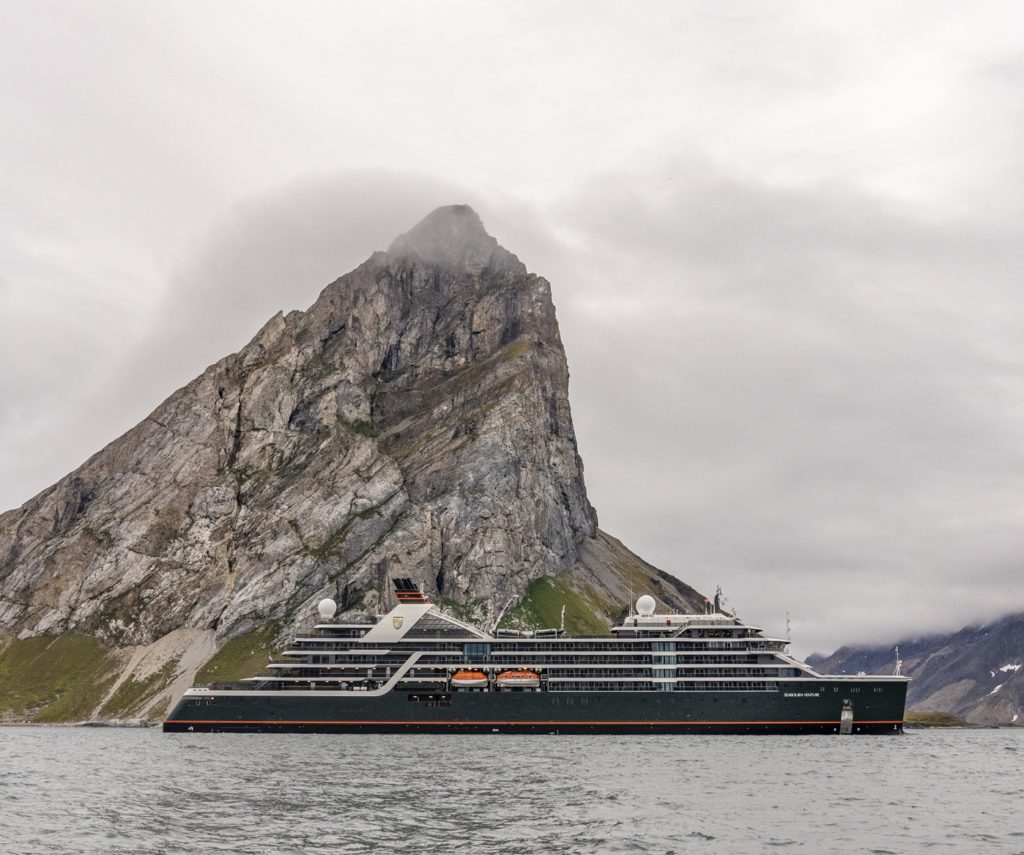 There are activities on board and on shore for every age group. And with supervised activities for kids and teens, parents and grandparents get plenty of adult time to go to the gym, the spa, indulge in a specialty dinner, play cards or simply spend some time together. Carnival Cruise Line's Camp Ocean starts at age two while there is day care for babies starting at six months; Cunard offers a free Night Nursery for those aged 6-23 months so adults can enjoy drinks, dinner and a show.
In partnership with Discovery, Princess Cruises has developed an engaging new youth programming. There are also shore excursions that are Discovery and Animal Planet Exclusive tours. How about star gazing? With the Discovery Channel, Princess Cruises has developed stargazing at sea from the top deck. There are special engaging Shark Week activities and the chance to compete with family members on a survival-style game show in Alaska.
There are also dining options to suit everyone from the pickiest eater to the foodie — as well as to learn about local cuisine in the region you are visiting. Holland America Line offers America's Test Kitchen offering culinary tips, recipes and of course samples.
Holland America Line strengthens its commitment to culinary excellence with expansion of the world-renowned culinary council featuring celebrity chefs like David Burke and Jacques Torres. The newest announcement is the cruise line's partnership with the famous Chef Morimoto, which will debut the new Morimoto by Sea restaurant onboard the Nieuw Amsterdam ship opening later this year.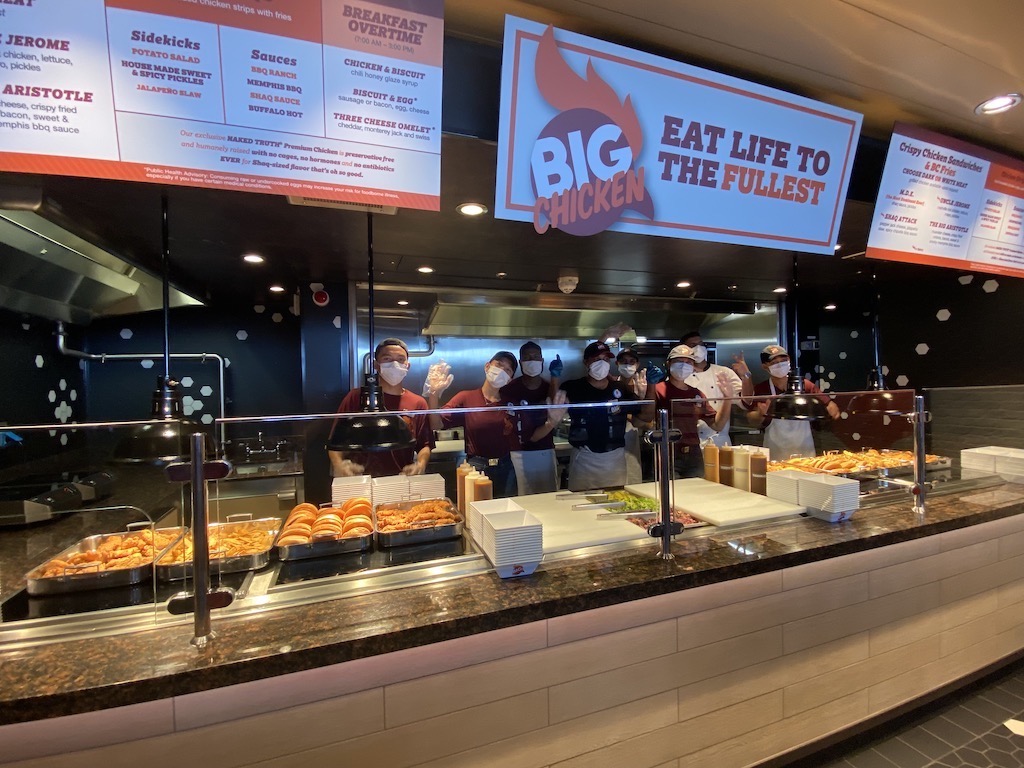 Carnival Cruise Line has tapped celebrity chef Emeril Lagasse as its "Chief Culinary Officer." Food Network star Guy Fieri lends his name to Carnival Cruise Line for poolside complimentary Guy's Burger Joint on most ships and Guy's Pig & Anchor Bar-B-Que Smokehouse on some ships. NBA Hall of Famer Shaquille O'Neal is Carnival Cruise Line's "Chief Fun Officer," and his Big Chicken restaurant — also complimentary — has proved exceedingly popular with chicken sandwiches, strips, fried chicken baskets and for breakfast, chicken biscuits.
Fifty percent of current and potential cruise travelers say they are more committed to making travel decisions based on environmental impacts than they were three years ago, according to the CLIA report. They will be pleased to know that there is a continued acceleration of environmental technologies and practices, including environmental education programs on board. Carnival Corporation brands embrace sustainable practices with everything from making their own water and recycling on board, to reducing carbon emissions, ships powered by liquified natural gas, and reducing food waste. ( You may even see signs on board reminding you to only grab what you can eat.)
Bon Voyage!
Sponsored by Carnival Cruise Line