ABOARD CARNVAL MARDI GRAS IN THE CARIBBEAN SEA — I just can't do it all.
In seven days aboard Carnival's new megaship Mardi Gras, it's impossible to do (or eat) everything offered on board.
"There is no way you can do it all in seven days," Carnival Corporation Chairman Micky Arison told a large group who had gathered for a Q and A session with him and Carnival Cruise Line President Christine Duffy on our last sea day.
I met more than one couple opting for back-to-back cruises as well as two friends staying on board for four weeks.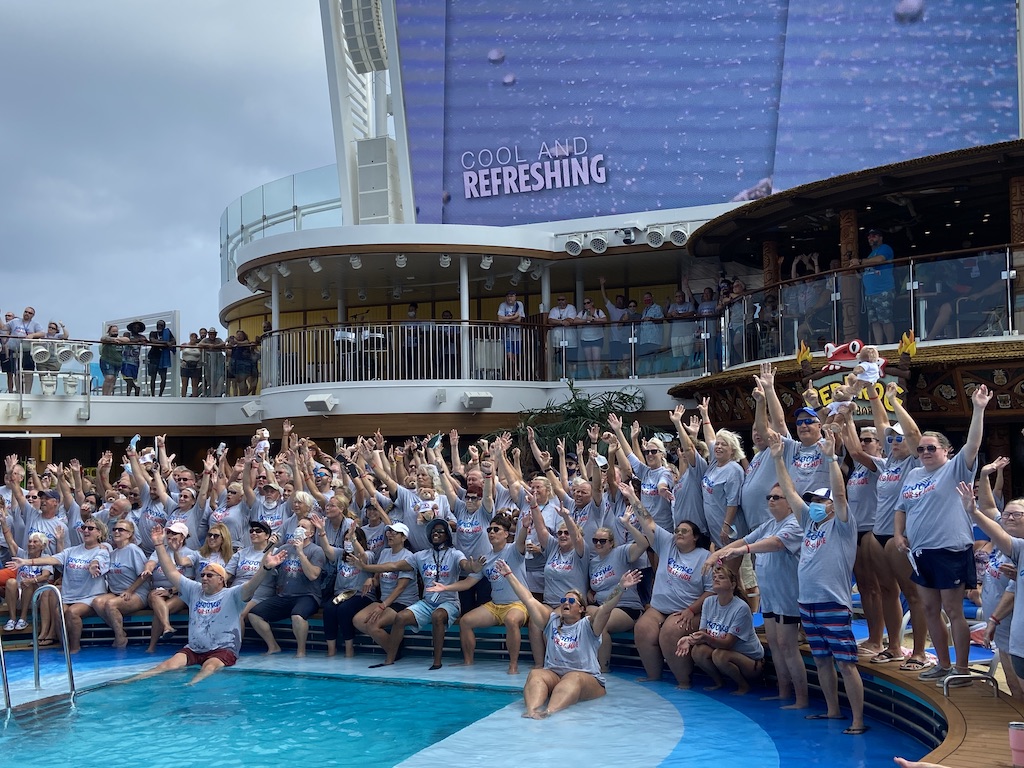 Let's start with the food and drink choices. There are some 22 food venues, more dining venues and more complimentary venues than on any other ship in the fleet, said Amith Sharma, the restaurant operations manager. He adds that though this was all planned pre-pandemic—the ship was in the works for more than five years—this design really helps prevent guests congregating in one place at the same time.
"It makes a huge difference," he said, adding that where passengers tend to eat, whether breakfast, lunch or dinner, offer more variety than in the past. And while the Lido Marketplace buffet remains, it is much smaller than what past cruisers may remember. Passengers don't seem to miss it.
"We haven't even been to the dining room," said Gary Posavad. He and his wife Christine, who live in Florida, has already been on Mardi Gras four times since it debuted this summer and has four more cruises booked.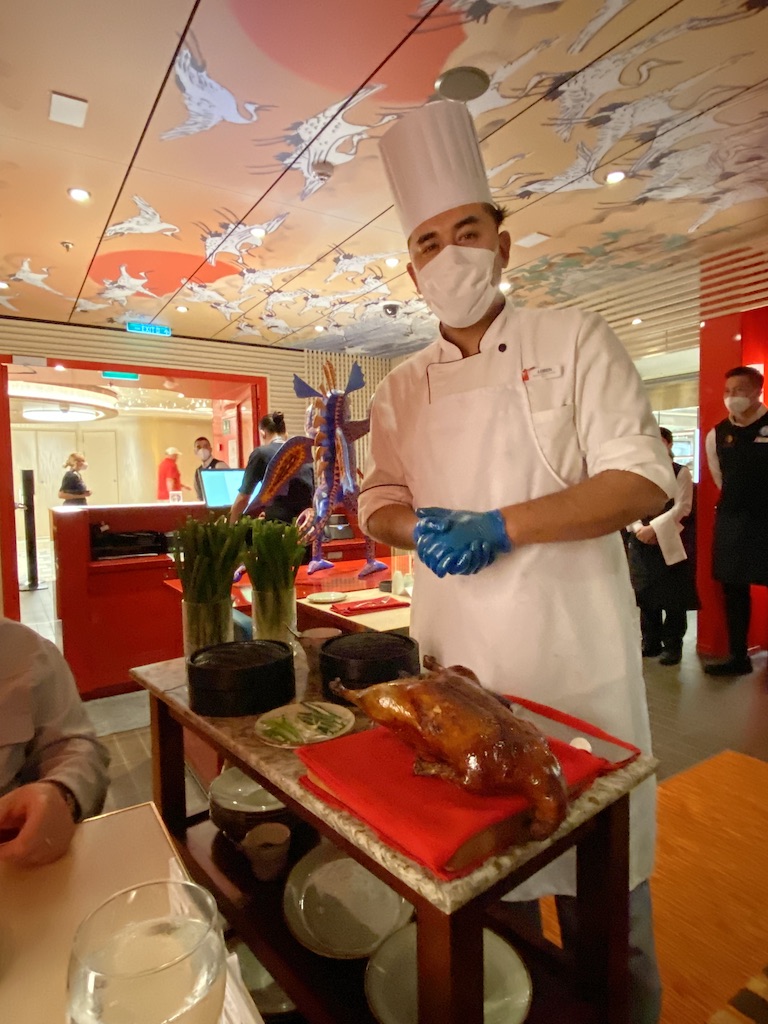 "There is different food everywhere," agreed Lance Williams, cruising from North Carolina.
I've sampled Guy's Burger Joint (great burgers) and Guy's Pig &Anchor Smokehouse/Brewhouse for a beer and BBQ (both branded by celebrity Guy Fieri). I've been to Shaquille O'Neal's Big Chicken for breakfast (great egg on a biscuit) and lunch (chicken sandwich and fries). It's very popular. "We come every day," said Armisha Mitchell, having lunch with her daughter Dalela, 9, cruising from Michigan. "This is the best!"
I've tried the new Street Foods that change every day–sticky rice one day at the Steam Dream stand; Lomo Saltado at madSizzle (stir fried beef with onions, peppers, soy sauce and fried potatoes) and Loaded Fries with smoked beef, sausage and cheese at Time Fries.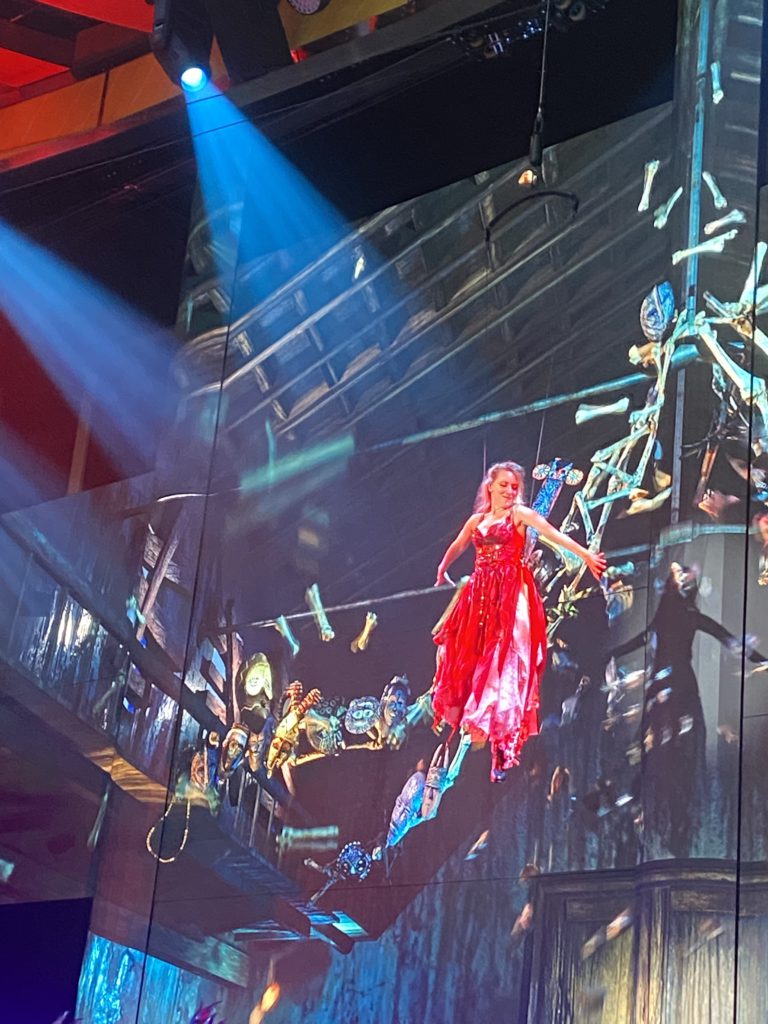 We had pizza delivered to us at the Serenity Pool—a $5 charge. Cruisers rave about the Pizzeria del Capitano that is available 24/7 as is soft serve ice cream and fro yo (I've tried that too). For those who love tacos and burritos, Bluelguana Cantina delivers with freshly made tacos that you build your way whether with eggs for breakfast or chicken or beef for lunch or a snack.
I had oysters (at an extra charge at the Seafood Shack where the lobster rolls–$12 each–were going fast.
I've been to the new complimentary restaurant Chibang! Twice. There is a Chinese menu and also Mexican (do you want egg drop soup or nachos; mole chicken or Kung Pao chicken?
We thought we'd opt for the Mexican menu our second visit but decided to order the Peking Duck. Though a $15 upcharge per person, it was a real treat—carved tableside. First, we were treated to duck breast we ate with Hoisin sauce in scallion pancakes and then stir fried duck. We couldn't finish the order, regrettably.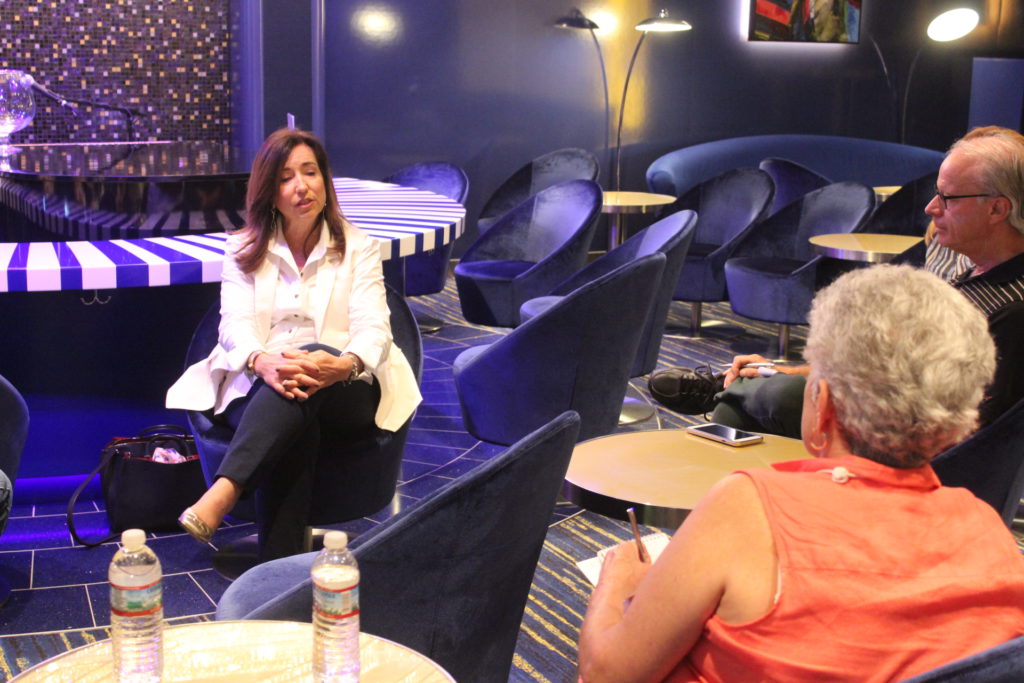 We also visited Cucina del Capitano twice–for breakfast and again for an Italian dinner. Some of the recipes are a nod to the Italian captains of the cruise line, including Mardi Gras Captain Giuseppe Giusa whose favorite dish is Farfalle Al Pistachio, prepared with a pesto of pistachios and herbs, bacon, olive oil, white wine and topped with toasted pistachios. It has been handed down for several generations in Captain Giusa's family and I could see why he loves it.
By the end of the week, we'll have tried the new Rudi's Seagrille and the always very popular Fahrenheit 555 Steakhouse. "I do love our steak house," opined Carnival Cruise Line President Christine Duffy, also waxing eloquent over the biscuit with honey butter she had at Big Chicken and breakfast at Emeril's Bistro. "How good is that French Toast?" she asked a group. And though there is a small upcharge at the Emeril's a la carte restaurant, guests seemed to think it well worth it
Typically, half of the passengers on board will opt for a specialty restaurant. Did I mention Bonsai Sushi or Bonsai Teppanyaki? I didn't make it to either of them either.
The Chef's Table, though $95, was completely booked—a multi course dinner in which Executive Chef Joaquim Dias explains how each of the seven courses is prepared. There is a different menu every night and the experience is usually booked before the cruise, said Amith Sharma, the restaurant operations manager.
More affordable (at $30) are cooking classes–10 over the seven day trip–with lessons in everything from making pizza to sushi to ice cream. I didn't have time for one of those classes either.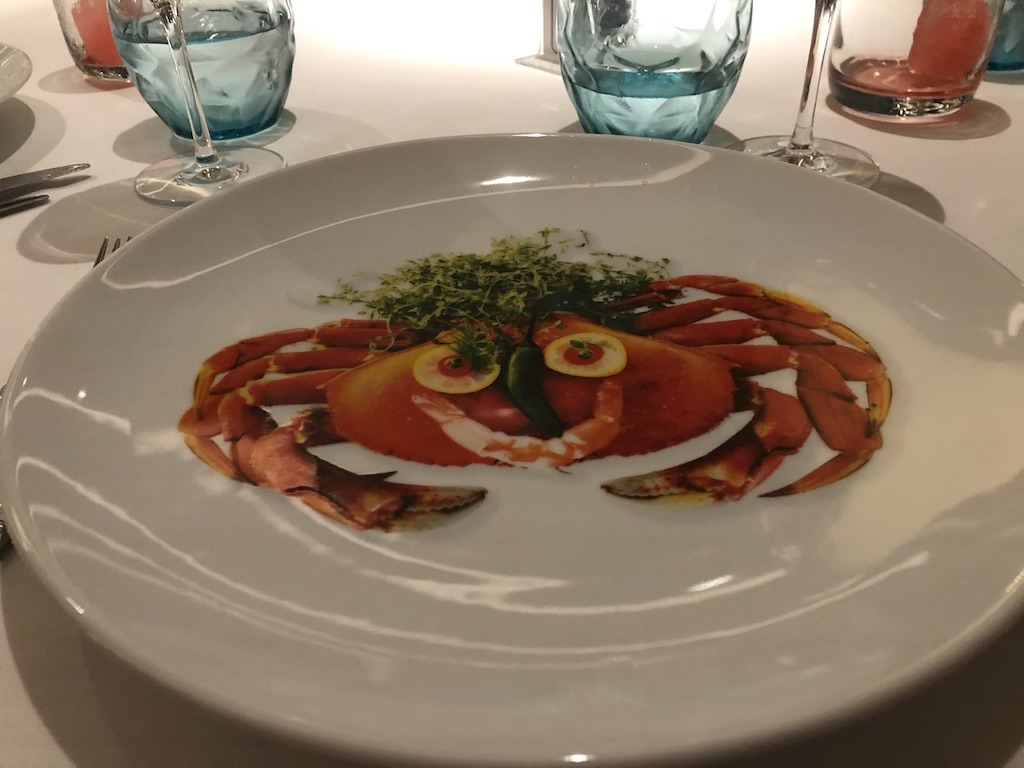 We saw some of the excellent comedians but not all six on board and we managed a few of the shows (there is an amazing new one with aerialists!) but not all of them, nor did we make it to the countless sessions of Trivia, Bingo, dance classes, Guess That Song… the list goes on and on.
Groove for St. Jude, a poolside party and auction occurs every week throughout the fleet and raised more than $20,000 for the St. Jude Children's Research Hospital on this ship this week.
We didn't spend time in the Casino, make it down the waterslides or on BOLT: The Ultimate Sea Coaster or the on-board ropes course (too chicken). Nor did we have time for the Cloud 9 Spa. We did make it to the expansive fitness center several times—we needed to with all we were eating.
Like Chairman Arison said, we're just going to have to come back. And when we do, there's bound to be something new.