By Eileen Ogintz
ABOARD THE WIND STAR, Aegean Sea — Ask a group of people their favorite vacation experience—even if they have shared a ship for a week—and you will get a different answer from each person.
That's certainly true aboard the Wind Star sailing yacht with just 58 people on board, though the ship can hold 148.
"And we haven't had a single Covid case in 10 weeks, says Hotel General Manager John Deering.
We have been sailing the Greek islands this past week with stops at the most famous islands including Santorini and Mykonos but also smaller ones, Patmos, Milos, Monemvasia and Nafplion.
The youngest on board, Kate McPherson, 16, from British Columbia, said she loved "all the beaches… They were just great and the people are all so nice." The food at the beaches was also a plus, she said, "especially the calamari."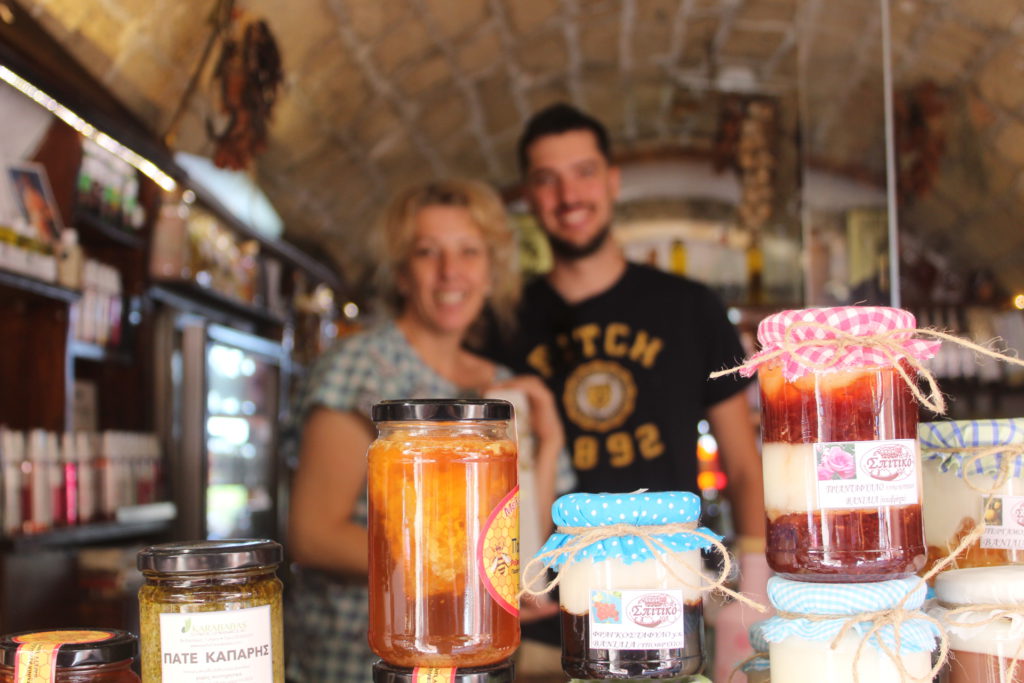 Her grandmother, Jeannie Argatoff was especially fond of the tour to the famous archeological site of Delos "because the tour guide was amazing. There was so much history but she made it so fun!"
Also fun, she added "was getting pampered on board."
Certainly the crew—roughly two crew to every passenger—couldn't do enough to make our voyage pleasant. They even had my skinny iced cappuccino ready when I joined my husband at breakfast by the third day.
Dave Archbold, traveling with his wife and two other couples from Atlanta, was especially fond of Milos where his group were able to rent e-bikes and explore the island on their own. "We don't like big crowds," his wife Kim said, which is why they liked sailing on a Catamaran in the Santorini Caldera but not so much the famous town of Fira that was packed with tourists.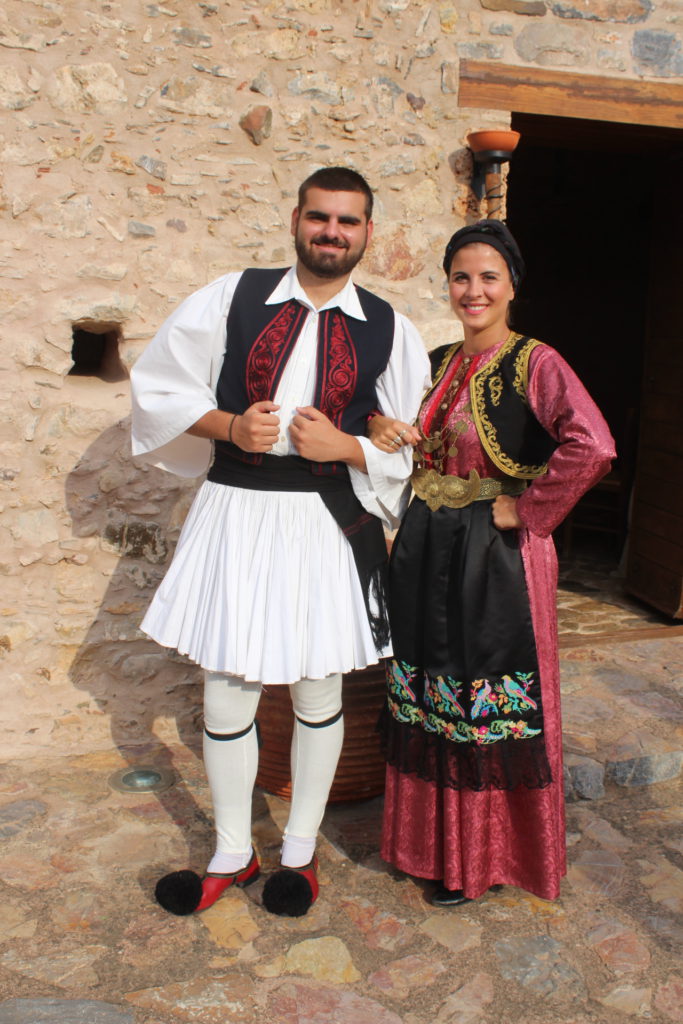 Julie Tyson, traveling with her family from New England, loved Santorini because the family opted for a private van and tour guide. "We saw so much but it was very relaxed," said Tyson." Everything was so beautiful. I loved it."
"We had a blast," agreed her mom, Sue Spinelli.
Everyone gave a thumbs up to the Deck BBQ as the sun was setting over Santorini—everything from steak and a whole roasted pig, ribs, paella, shrimp, salads, corn, potatos and all varieties of sweets. "It was gorgeous with the sun setting and the paella was amazing," said Kim Archbold.
I admit that after a day in the sun, we couldn't last long enough for the crew's line dancing but I heard they were great.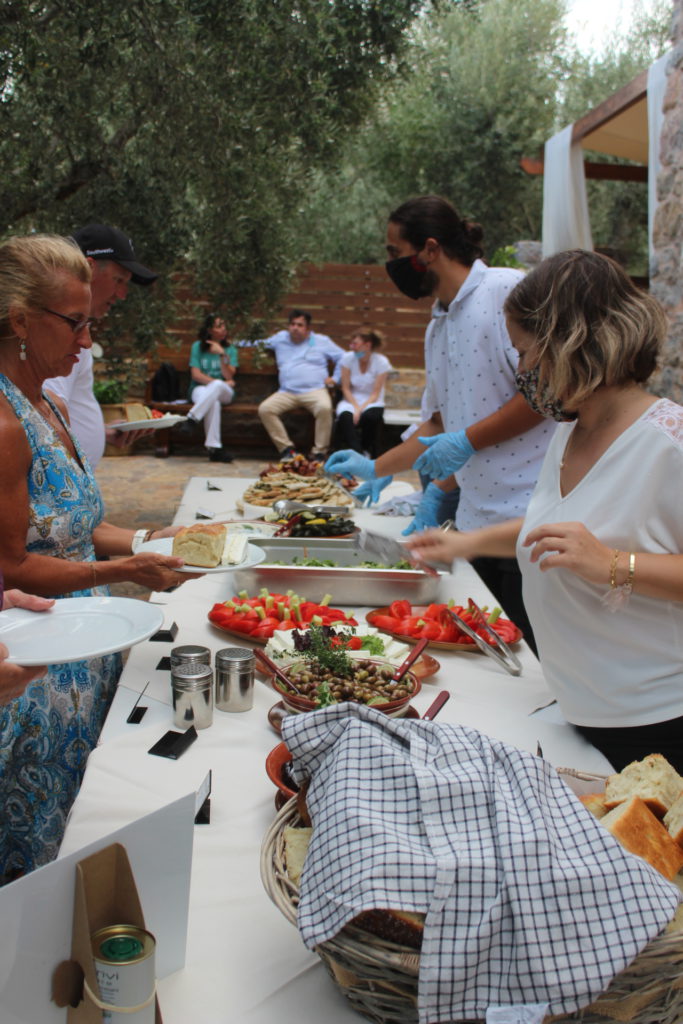 I was charmed by Monemvasia, where we climbed up a narrow ancient street to the Byzantine castle called "stone boat" at the southeastern tip, complete with churches, houses and charming small shops selling hand-painted tiles made of Grecian marble, leather sandals, jewelry and all varieties of souvenirs. The island is joined to the mainland by a narrow strip of land, part of the Peloponnese, Greece's southern peninsula and a favorite for weekend trips from Athens.
And the trip isn't over yet! For dinner, all of the passengers on board are whisked 15 minutes from the port to Liotrivi Mansion—a nearly century-old family-owned organic olive farm for a Windstar Destination Discovery Event. We're greeted with a glass of local wine and Ouzo and invited to watch how Propyra Bread, a local sourdough specialty, is made in a wood-fired oven.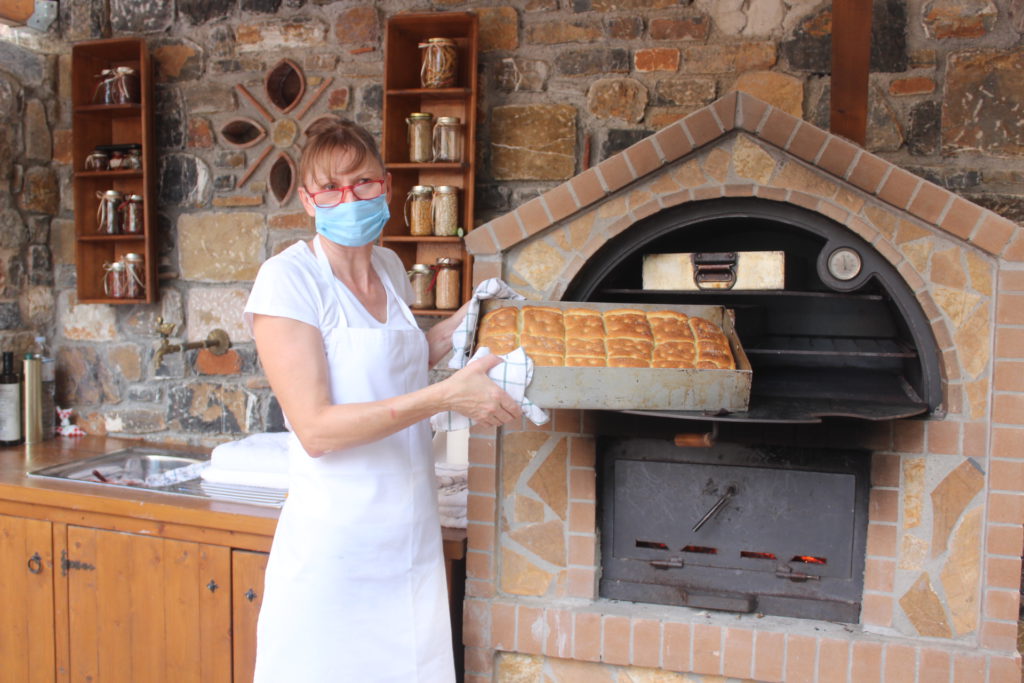 There are 33 different varieties of olives grown in Greece we learn and some trees are thousands of years old. We're treated to a traditional Greek meal with everything from the farm—tomatoes and creamy feta cheese, dolmades (grape leaves stuffed with seasoned rice) pork sausage and olives—lots of olives! The wine continued to be poured as we are treated to a performance of local music and dancing (limited due to Covid restrictions).
We returned to the ship–brilliantly lit up with the crew calling our names as we board.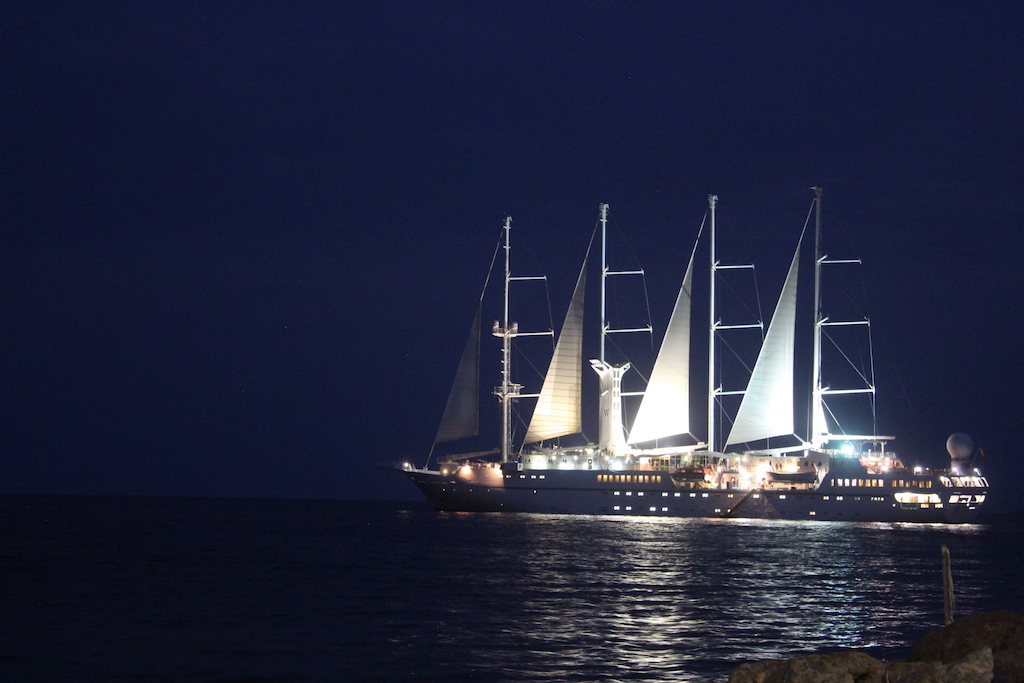 Nancy Kneisel, a grandmother from Oregon, is recovering from cancer treatments but is so glad she and her husband Gary opted to travel now, after "being on the fence," despite her recovery, despite COVID.
"You can't live in fear," she said. "Being in a good environment is so good for me," Nancy Kneisel said.For all of us, Nancy. Thanks Windstar.