By Christopher Morales, Taking the Kids correspondent
"You're a wizard, Harry." Hagrid's words still echo across the world, especially Hollywood.
The books were adventurous; the movies were entertaining. Now it's time to experience the magic at Universal Studios Hollywood's latest attraction: the Wizarding World of Harry Potter! (A similar attraction has existed at Universal Orlando for several years.)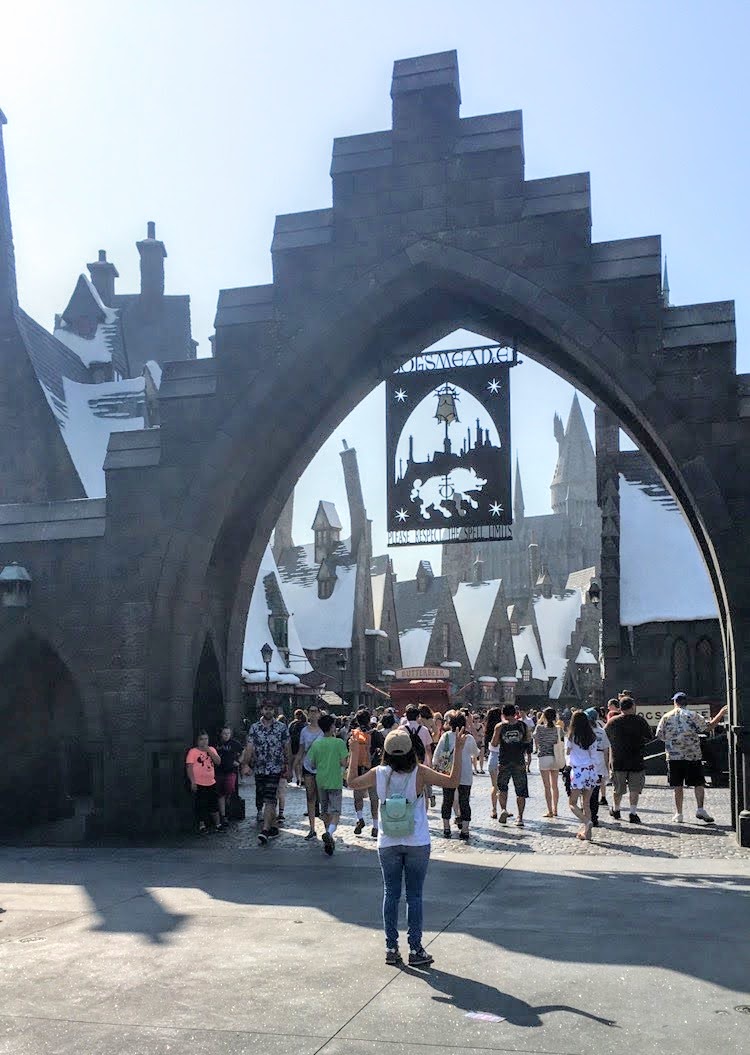 On a recent visit to "The Entertainment Capital of L.A.," WWoHP was packed with wizards, witches, muggles and humans alike. The new land features an array of rides and attractions, dining shops, merchandise stores all inspired from the Harry Potter series.
Discover if you belong to the Godric Gryffindor, Helga Hufflepuff, Rowena Ravenclaw or Salazar Slytherin house when you pass The Sorting Hat on Harry Potter and the Forbidden Journey. This 3-D ride features some of the most memorable scenes, including a game of Quidditch, combating a dragon and escaping Dementors.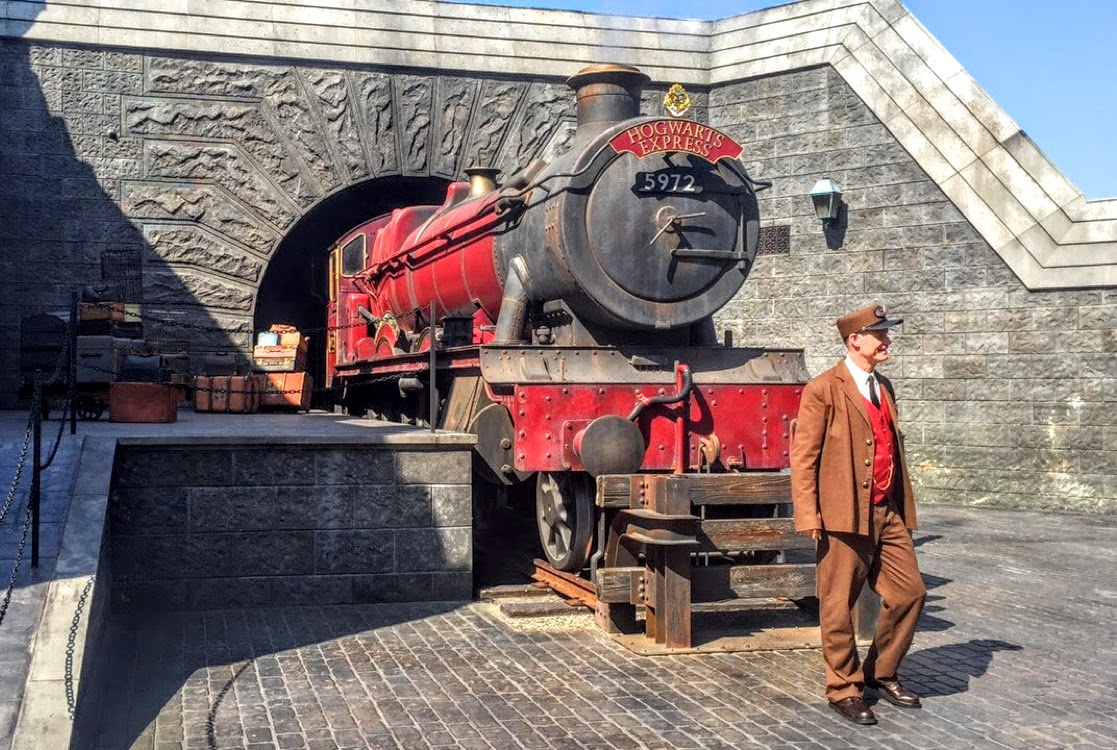 On her first visit to WWoHP, longtime fanatic Alanis Gordillo couldn't stop expressing her excitement. "It genuinely felt like I was riding a broomstick with Harry. The dementors part even spooked me out a little bit. I had to close my eyes because everything looked so real."
Strolling into Hogsmeade Village, red carts flashed the well-known drink Butterbeer. Taken either frozen or cold, the lines were long as everyone wanted to have a taste. This drink is described as "a little bit like less-sickly butterscotch," and don't worry, it's non-alcoholic.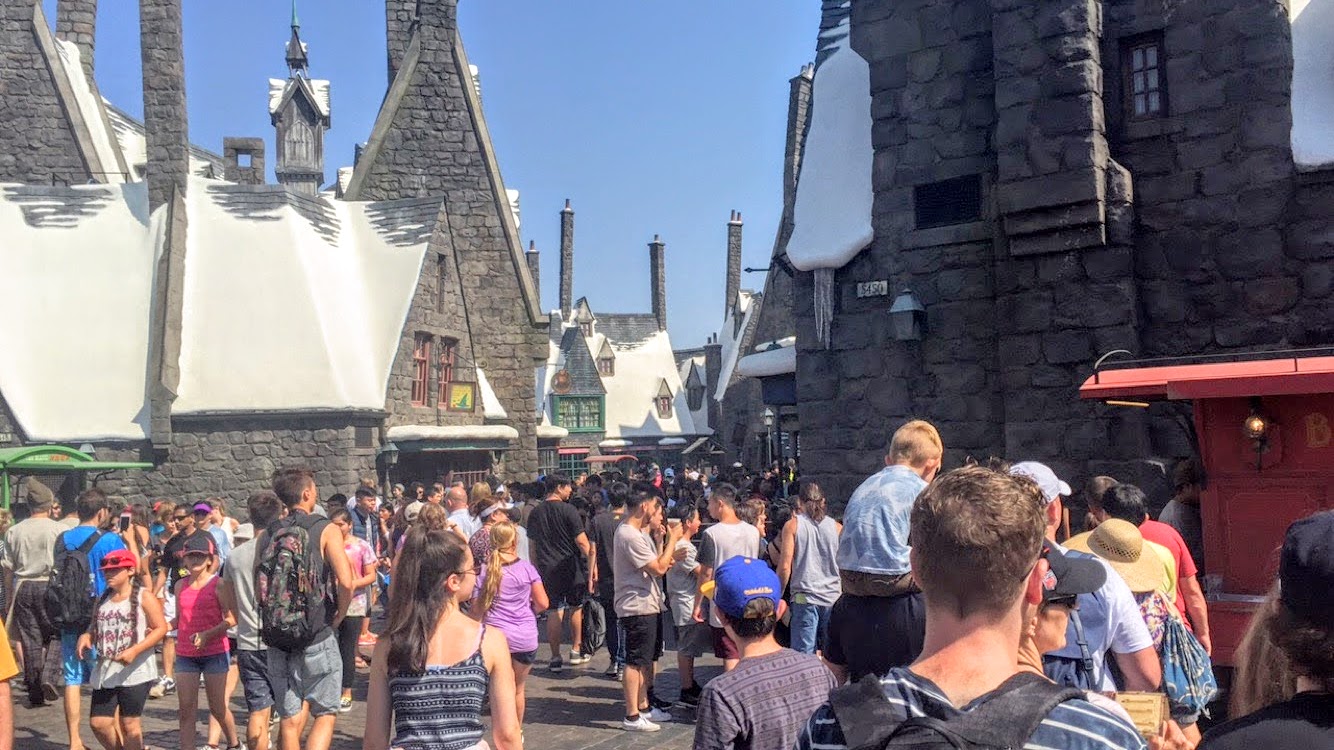 Hogsmeade Village is also home to shops like Zonko's Joke Shop, Wiseacre's Wizarding Equipment and Honeydukes. Every-Flavour Beans may not sound as appealing, but who could resist a Chocolate Frog?
Holding on the candy, dine at Three Broomsticks Restaurant. Offering Fish & Chips, Bangers & Mash, The Great Feast, soups, salads, Pumpkin Juice, Butterbeer and signature desserts, Three Broomsticks Restaurant serves as a perfect setting for family meals.
There is absolutely more to see at the WWoHP, so whether you choose to commute on the Hogwarts Express, you'll certainly be in for a treat. "I wish it was bigger–I loved it! It felt real. I wish it was real," commented Gordillo.
The Wizarding World of Harry Potter at Universal Studios Hollywood is now open. Buy your tickets here to experience WWoHP and the rest of Universal Studios Hollywood yourself.