By Eileen Ogintz
Uh OH…
We took a wrong turn on Vail Mountain, not hard to do on such a big ski area with some 5,317 acres of terrain.
We were looking for Blue Ski Basin, one of my favorite intermediate areas on the mountain with groomed intermediate glade skiing and spectacular views.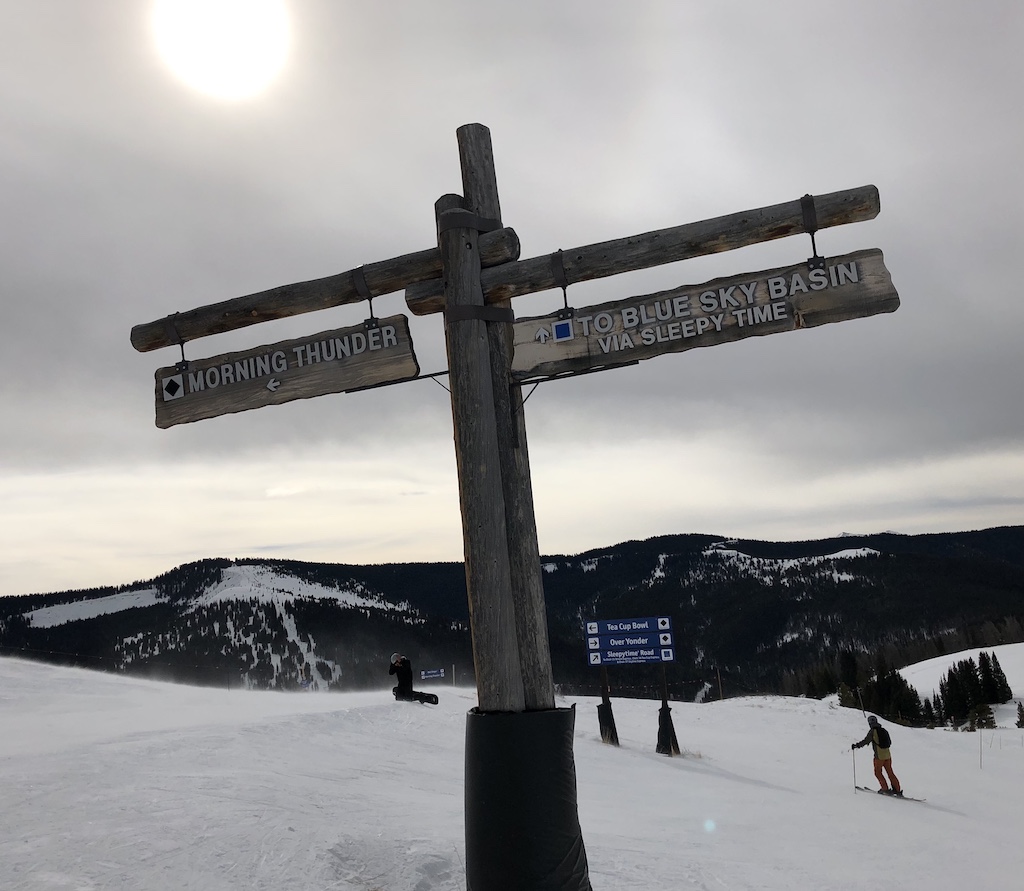 Instead, we are looking down Gorky Park in the Siberia Bowl, an ungroomed black diamond. There is no other way down.
Vail of course is famous for its legendary back bowls that attracts expert skiers from around the world. The run that we found ourselves on is steep, ungroomed and has lots of bumps. There are hardly any other skiers. This may be nirvana for many skiers and riders, like my kids, but obviously not for me.
There's no way out but down. I know no one can rescue me but me. It isn't pretty. I fall and have a terrible time getting my skis back on in the deep snow. My husband climbs back up to help me. I make it with a lot of coaching from my husband.
"Blame it on me… blame it on Vail," he says. He's talking about not being able to find any paper trail maps. Vail Resorts' instead is encouraging guests to download the EpicMix App with its new interactive maps, real time grooming details, resort safety information, and a dine booking system. That's terrific for those who don't need reading glasses to use their smartphone on the side of a slippery slope.
In retrospect, we should have studied the map at breakfast. But there is something positive to be learned from going so far out of your comfort zone. You discover you are capable of much more than you imagined. And every other run seems easy in comparison.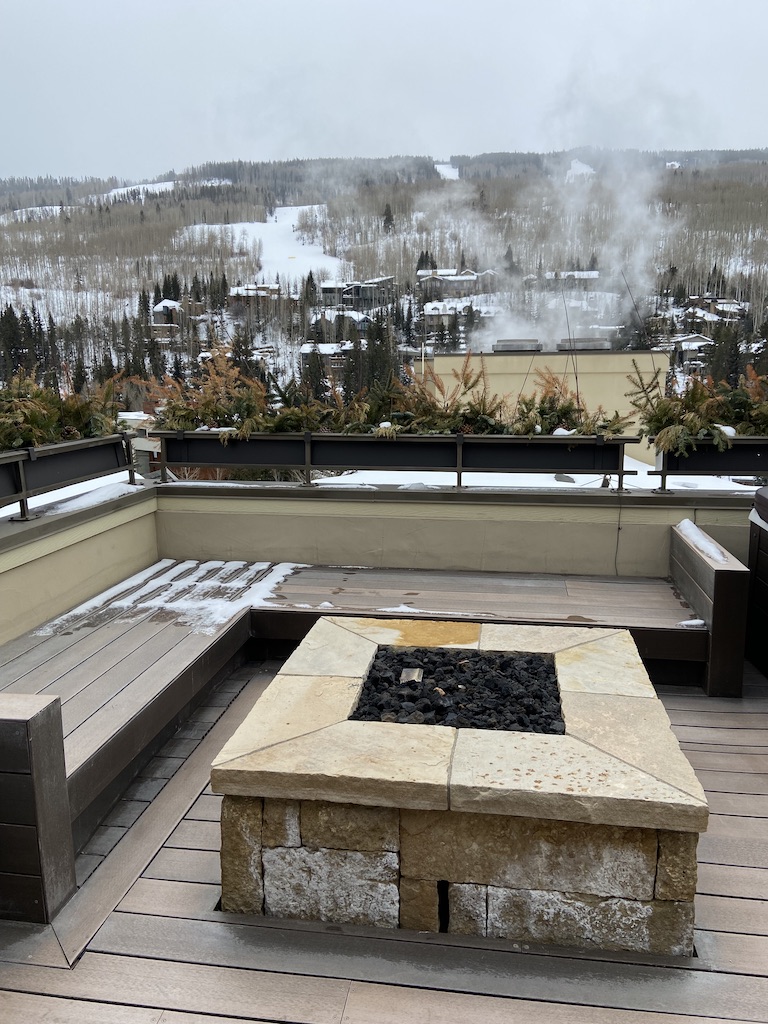 We are staying at the luxe Four Seasons Resort and Residences Vail where our hotel room boasts a balcony, a fireplace and huge flat screen. There's even a dog bed and bowls for our pooch Jake.
The 24 residences range from one bedroom to six bedroom complete with a children's wing and space for a nanny. They have been increasingly popular during the Pandemic when the owners aren't here and despite a starting rate at about $4000 a night for a three bedroom.
The location is great—a short walk from Vail Village and the Resort Ski Concierge near the base of Gondola One where our gear is stowed in private lockers. Rental gear can be arranged and the Ski Concierge staff can help even on and off with your boots. At the end of the day, coffee, hot chocolate, and cookies are waiting. There's a year-round heated outdoor pool, hot tubs, game room and more. The Concierge can arrange everything whether lessons, snowshoe tours ice skating and dog sledding. There's also a Teen Center with Air Hockey, Pool and TV Lounge.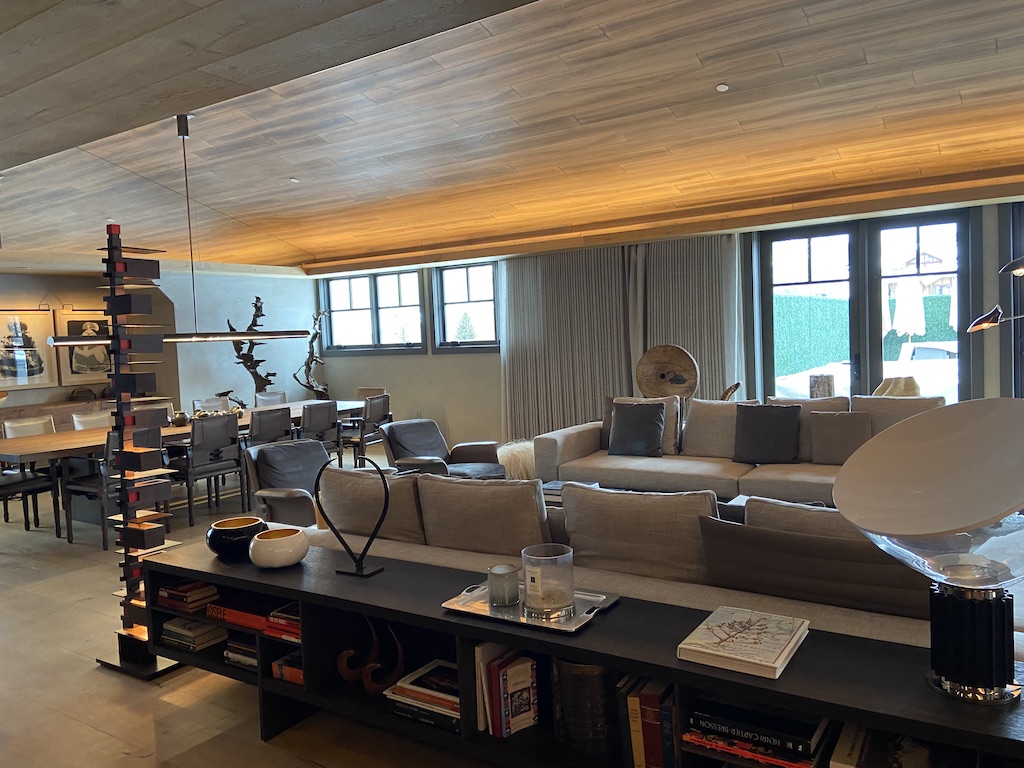 Besides exploring Vail Mountain, there's Adventure Ridge, a snow park atop the Lionshead Gondola the size of a football stadium. Kids and adults alike can race down the multi-lane tubing hill, try snow biking or the Alpine Coaster with individual sleds through the forest. In summer, there are ropes courses, ziplining and more.
Go dog sledding, snowmobiling through the Vail Valley or take a tour of the Colorado backcountry in a heated snow coach through the White River National Forest and for views of the Continental Divide.
True adrenaline junkies can go heli-skiing above tree line. Locals and visitors alike take advantage of the Vail and nearby Beaver Creek Nordic Centers for cross country skiing and snowshoeing.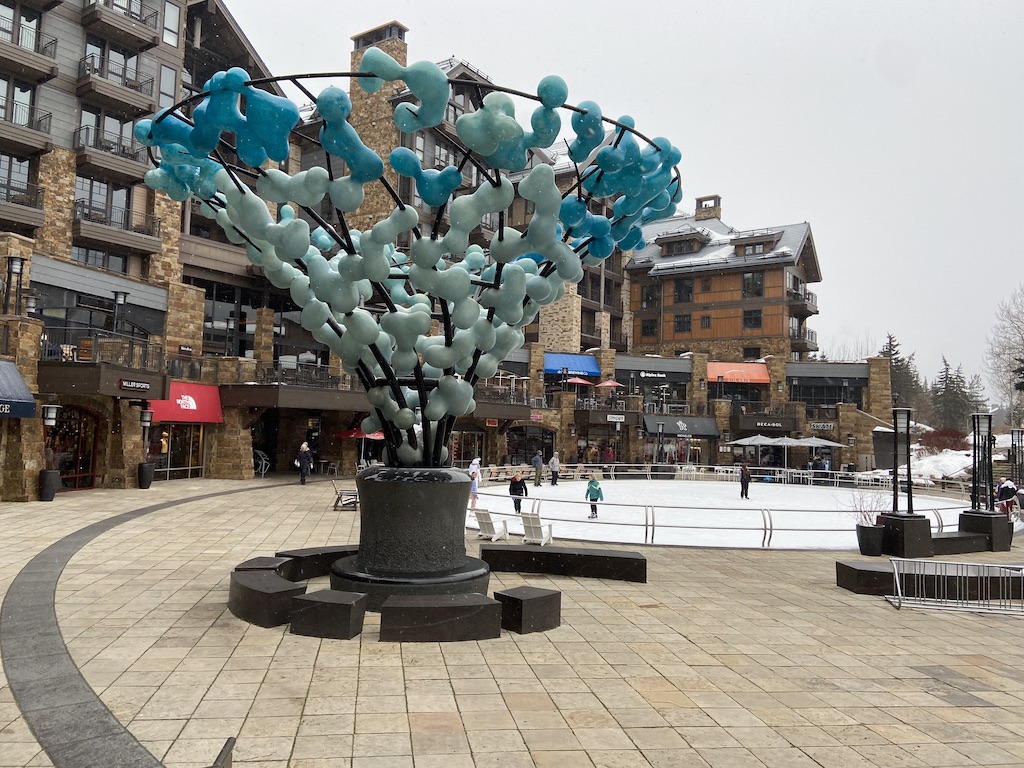 McCoy Park is at the top of the Strawberry Park Express Lift at Beaver Creek. The Tennessee Pass Nordic Center is about 40 minutes from Vail at Ski Cooper where you can also rent a fat bike to ride on the snow.T he Nature Discovery Center at Vail offers guided snowshoe tours with a naturalist. What animal tracks can you recognize?
Of course we are still in the Pandemic—there are signs reminding people to wear masks in the gondolas and you will be asked to show your vaccine card at on-mountain restaurants. We found some on-mountain lodges were closed or ill-equipped. Guests used to be able to grill their own lunch at the top of Blue Sky Basin but that has been closed this season.
And the rustic concession that used to provide snacks and drinks had nothing but water—and only if you had your own water bottle or hydration pack. That experience was enough to convince me to get one so I don't get dehydrated in the high altitude. It's probably a good bet to carry snacks too as food is expensive, though Epic Pass holders get a discount.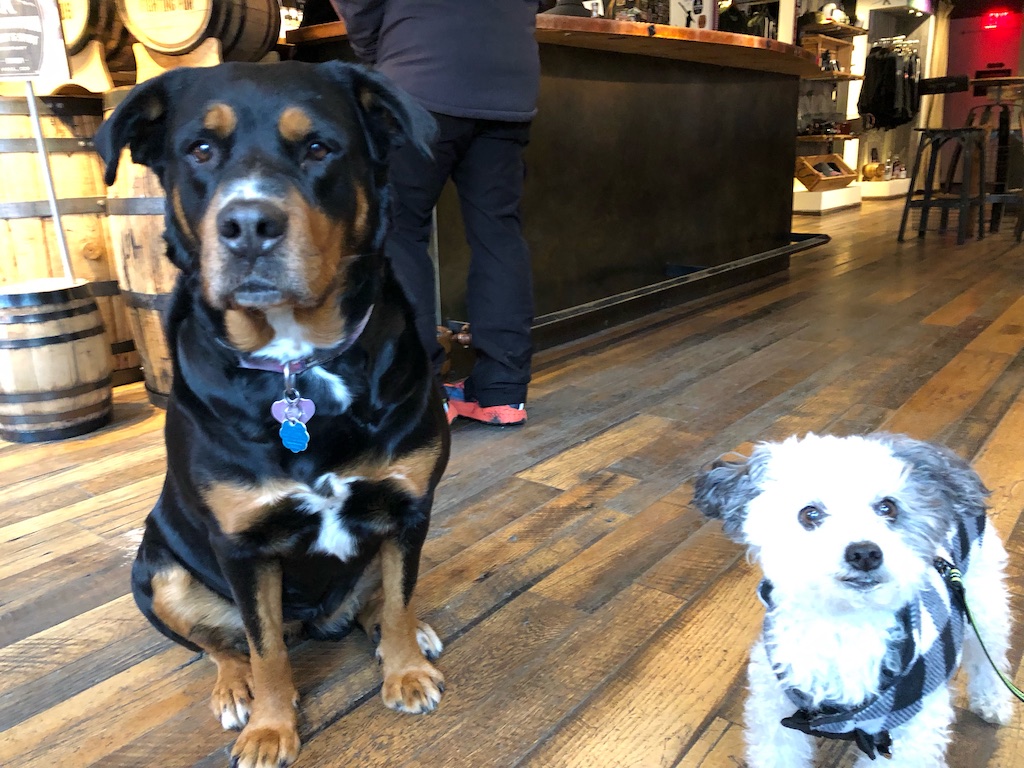 At Buffalo's, the only option was cheeseburgers eaten outdoors. One hungry vegetarian was immensely grateful when the obliging crew offered to make her a grilled cheese sandwich.
It's been no secret that there have been staffing issues at mountain resorts. One Denverite opined that maybe the mountain wasn't crowded because of all the "bad press" Vail Resorts has been getting about long waits at lifts. "I'm just tired of all the whiners and complainers," said a Vail fan. "Just get out there and have fun."