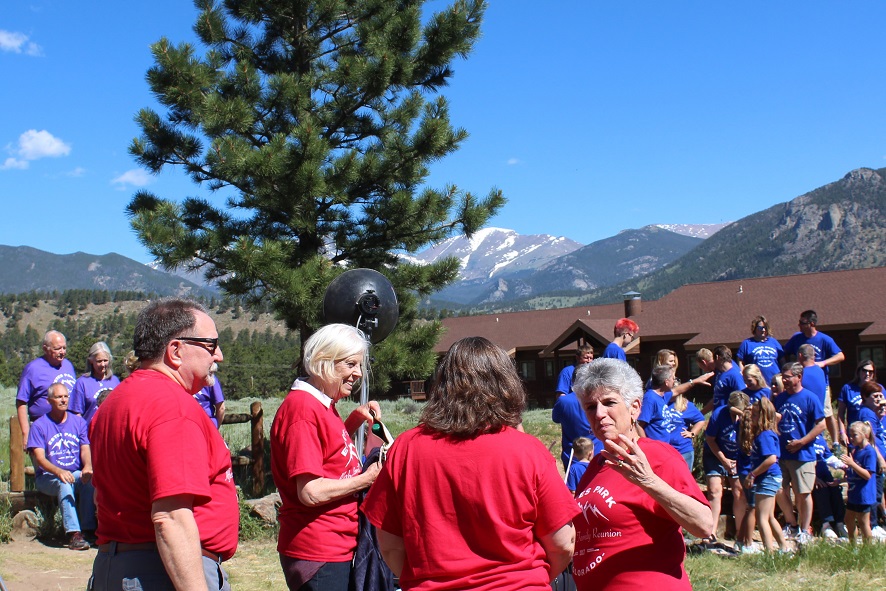 By Eileen Ogintz
ESTES PARK, CO — Every four years.
That's how often my husband's huge family (he is one of 40 first cousins) gather for a reunion—for the fourth time at the YMCA of the Rockies in Estes Park, so close to Rocky Mountain National Park that you can hike into the park from here.
Welcome to Family Reunion Central. In fact, the Estes Park Center and its sister resort Snow Mountain Ranch host more than 1,300 reunions a year—more, they believe, than any other venue in the United States. There are 43 family reunions this week, ranging from 10 to 160 people per gathering. Some are staying in a 16-bedroom "reunion cabin," many in eight-bedroom reunion cabins, and most in hotel-style lodge rooms.
Ours has more than 100 attending, from my husband's 87-year-old aunt to one of his cousin's two-month-old great grand daughter. Some of the second and third cousins have never met.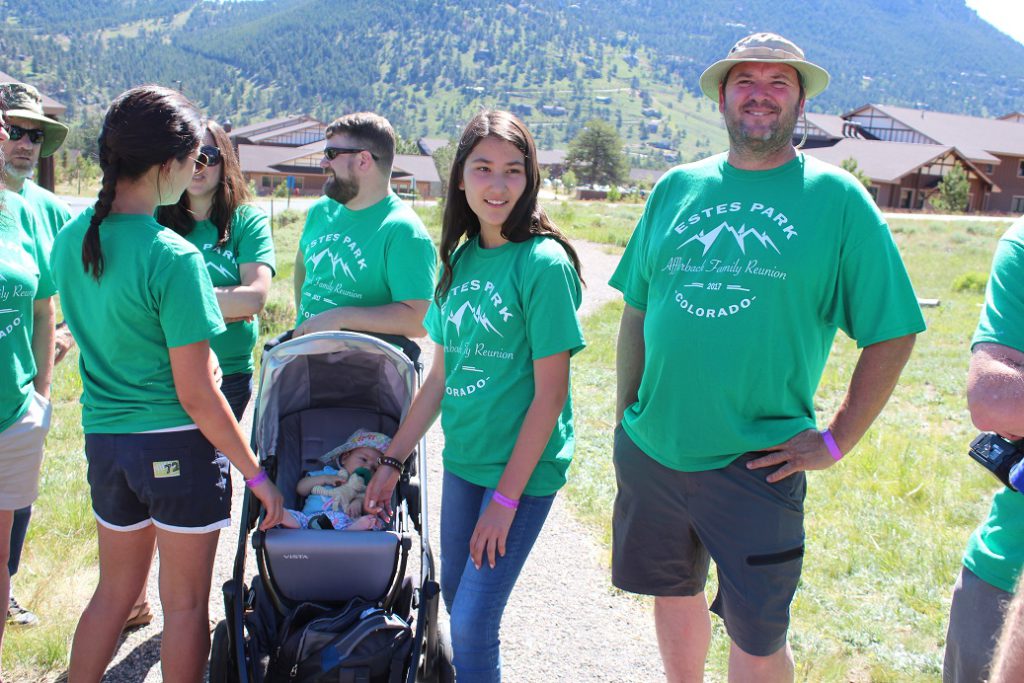 "I hear so many family stories, I wanted to be able to put names to faces," said Victoria Dennis, 21, who is from Minneapolis. Relatives have come from Seattle, California—northern and southern—Arizona, Florida, Oklahoma, Connecticut and Texas—the family originally was from Texas and some still live there.
This certainly is a fantastic playground for the kids, even if you never leave the YMCA's extensive grounds. There's softball and tennis, basketball, mini-golf, horse riding, a big crafts center, big playground and all varieties of complimentary organized programs—everything from kids Yoga (new this summer) to a kids sketch class (learn how to draw an elk or bison with an artist), games with a giant parachute, story time, bingo, learning how to tie knots or about forest ecology, astronomy to look at the night stars and a community campfire—nearly 30 family activities a day.
There are also adult activities yoga, a concert series, art talks and landscape painting, chess and cards, guided hikes (one to see the beavers here on the expansive property. And that doesn't even count the special activities that can be organized for a reunion group like ours. Tonight, for example, there's a hayride (at an extra charge).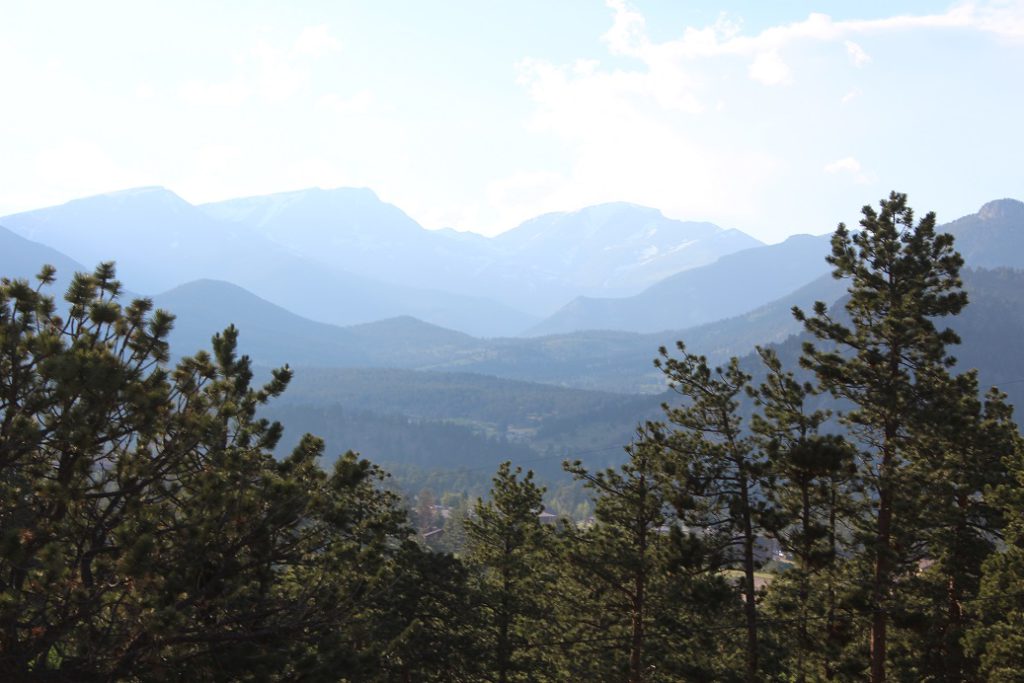 As I write this, I'm sitting in our three-bedroom cabin named Pika looking out at the snow covered peaks—still snow covered the last week in June. Most of the family have opted for rooms in one the lodges with a meal plan. We have a designated "meeting space," in the lodge.
Others who didn't book soon enough are staying at a few miles away. This morning, everyone showed up for a group picture in a rainbow of colored tee shirts—each representing the families of the seven siblings who spawned this group. Only two are left.
The matriarch now is Mary McQuillen, 87, who lives in Yoakum TX and hasn't missed a reunion yet, this time bringing the 34 members of her family. "It's amazing we all made it," joked her daughter Amy Hull.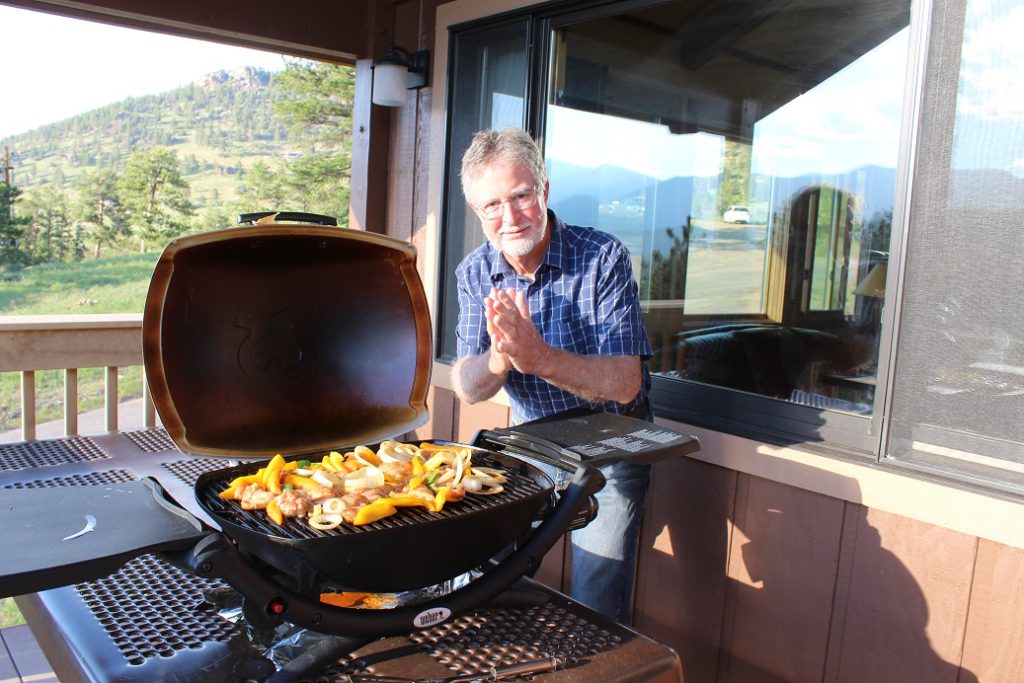 "I'm just happy to see us all together and to meet the youngest ones," McQuillen said. One of her granddaughters has brought her fiancé to meet the extended family. It was, he said, a bit overwhelming at first but he also comes from a big family, he said. "The really fun part is having him meet everyone," said his fiancé Abby Hull, who just graduated from the University of Texas.
There are teachers and Army officers, business people and newsmen, stay at home moms and airline pilots in our group. And we are a pretty diverse bunch — we have family members of many different faiths and ethnicities here.
That it is in such a spectacular part of the country was also a draw in getting the younger generation here. "I want to meet people in the family and hike in the Rockies," said Katherine Dennis, 23, who lives in Chicago.
Nothing wrong with that!