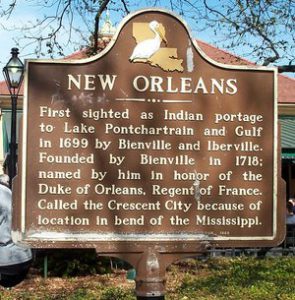 I just got back from New Orleans and it was packed with spring breakers. They were doing their share of drinking on Bourbon Street but they were also doing their share of helping to clear debris and build houses in neighborhoods that still have not rebounded nearly three years after Hurricane Katrina.
Walk around the busy French Quarter packed with tourists and it seems the city is back to normal. In fact, there are now more restaurants than before Katrina.
But there's still a lot to be done — and a lot you and your kids can do.
At least one non-profit Beacon of Hope Resource Center (www.lakewoodbeacon.org ) is one organization that can find a project for you — and your kids, even if they are still in grade school. Have your church or synagogue connect with a local New Orleans church or synagogue. Check out www.volunteer.cheaptickets where you might be abe to grab discounted plane tickets if you are working on a service project in New Orleans or elsewhere. (check www.volunteermatch.org to find a project near home or someplace you'd like to visit.
You and your kids will never feel so appreciated.