By Eileen Ogintz
You never know where that just-one-summer job will lead.
Just ask Brian Merrill. He thought working as a raft trip guide would be a good summer job when he was in college. That was in 1984. Then he met Dena George, a fellow guide.
Her dad, Bill George, was a partner in Western River Expeditions, a company that helped pioneer rafting vacations more than 50 years ago.
You can guess what happened. Brian and Dena married and after he spent a few years working as a lawyer, the couple was recruited to return to the family business. "It was the best decision we ever made," says Merrill, who is now the CEO of Western River Expeditions, which offers trips in the Grand Canyon, Utah, Idaho, and Costa Rica. (There is still limited availability this season, even in the Grand Canyon, where Western River's trips on their patented motorized rafts enable guests to see the entire canyon in a week without the arduous hike in or out. In a normal year, those trips would be fully booked more than a year in advance.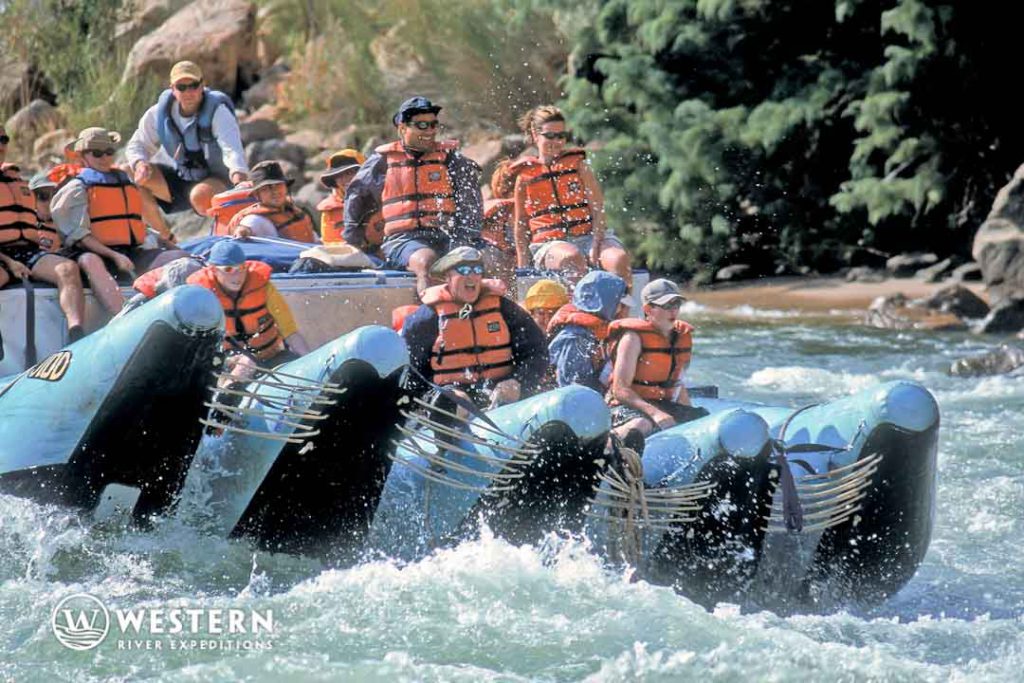 Most of those who cancelled already have re-booked for 2021 and 2022, and demand has remained high all summer from those who could—like us—take advantage of the unusual availability.
The biggest challenge has been "constant change," Merrill said. "As government entities opened up the economy and then, in some cases pulled things back, we and our guests have had to stay very flexible. In some cases, this led to last minute cancellations and in others last minute additions. This in turn affects every part of the operation from how much food we pack to how many seats we need in the bus or the planes. It has kept us on our toes."
I last rafted the Grand Canyon 40 years ago on a trip where we paddled, following the guide's shouted directions. I was glad for the opportunity to go again, confident that we could raft safely and stay healthy with Western River's comprehensive COVID-19 mitigation plan. Old friends from Texas, at first nervous about pandemic travel, ultimately opted to join us.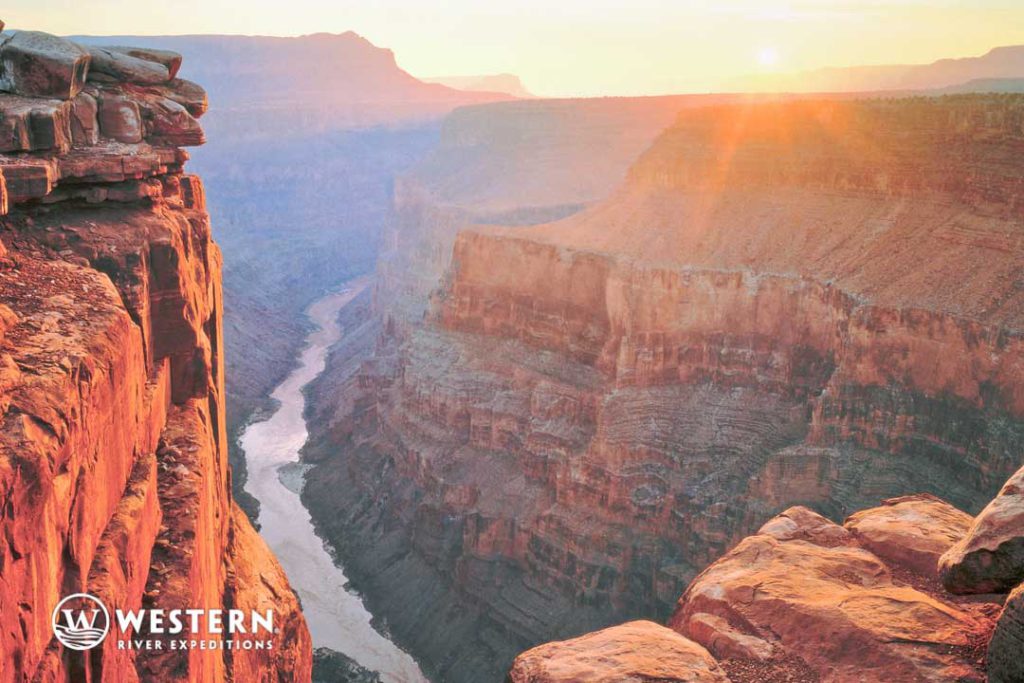 I still remember that grueling hike into the Canyon on my last trip. I wasn't sure how my "bad" knee would manage now which is why I'm glad we have the chance to raft the entire Grand Canyon and don't need to hike in or out, though there will be plenty of opportunity, I'm told, for hikes within the Canyon.
Merrill explained that motorized boats are larger and also offer the opportunity to spread people out this pandemic season. And because they travel faster, we will have more time hiking and at camp.
We are driving to Arizona from Denver but the majority of those rafting the Grand Canyon this season still are flying, Merrill said, typically meeting the group in Las Vegas and being bused to the start at Marble Canyon. "However in our Utah operation," Merrill noted, "The number of drive customers has gone up considerably—to 75 percent."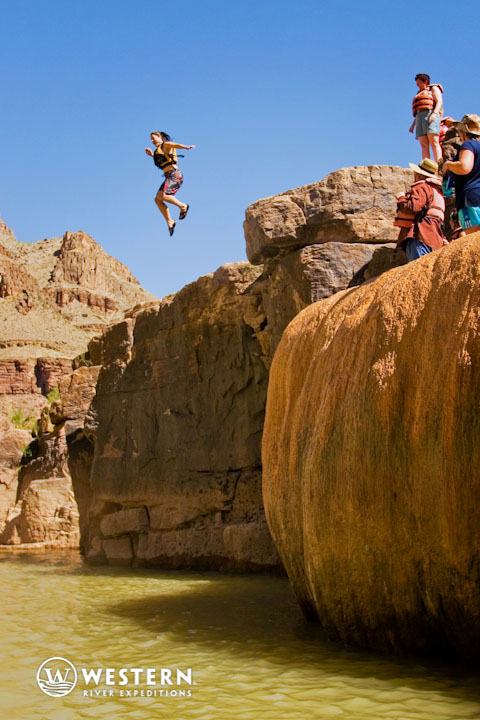 The guests on our trip range from age 31 to 75 and are coming from around the country—everywhere from Washington state, Illinois, Pennsylvania, Texas, Washington DC, and North Carolina.
Some likely will not have rafted or even camped before, "quite literally dipping their toes in for the first time on a Grand Canyon trip." That means not only camping every night (the guides provision and cook for us) but with Class IV and even Class V rapids that may have 4-5 foot waves and drops and obstacles that require precise maneuvering from our guides. (Our lead Guide, Ben Bressler has been with the company 25 years and the second J-rig will be captained by Stephanie DeVisser, a seven-year veteran.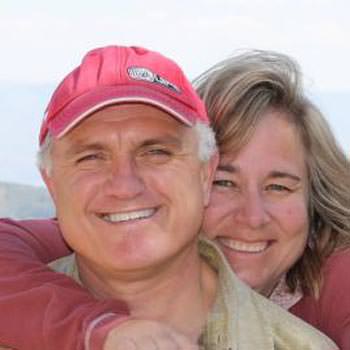 The company was founded in 1961 by Jack Currey, and around the same time, patented their unique "J-Rig" raft. Seventeen years later, Merrill's father in law, Bill George, Larry Lake and Lynn Keller, one of the company's first guides and managers, bought the company, now owned and operated by the next generation: Brian Merrill CEO (36 years in the industry), Trent Keller VP of Operations (36 years) and Brandon Lake VP of Marketing (20 years). "The family business continues with our children (including all three Merrill kids) working as guides and support staff, Merrill said, noting that 2021 will be the company's 60th anniversary, making Western River one of the oldest whitewater rafting companies in the world.
"Many owners of other companies around the West got their start in the industry working for Western," he said.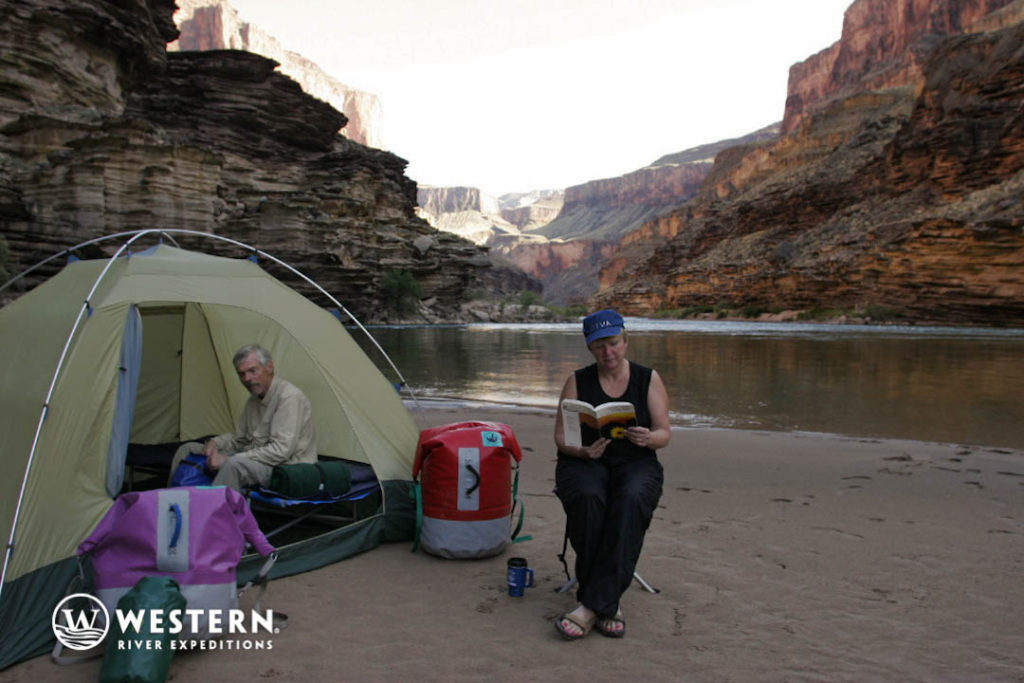 Of course this has been a season like no other with a delayed start, a comprehensive COVID-19 mitigation plan in place and fewer guests. There is additional cleaning and sanitation, more hand washing, especially before meals, face coverings on shuttles and other circumstances, more rafts than normal to provide additional spacing as needed and temperature and oxygen checks at the beginning and each day of the trip.
"Before starting operations," Merrill said, "We worried that some guests would be reluctant to follow our protocols, but we've found that people are happy to comply in exchange for the great opportunity to get outside. Some would prefer to not be reminded of COVID, but in the end, they understand and have been really wonderful.
"After taking approximately 20,000 people on various rafting trips and other backcountry adventures this summer, we've had no incidents of guests or guides testing positive for COVID-19."
I hope we can keep it that way!