By Eileen Ogintz
Muja Juice anyone? Aboard Walt Disney World's Star Wars: Galactic Starcruiser Adventure – the very popular (and expensive) immersive two night experience cruising in space — this Zero-proof pink cocktail is made with a fruit that grows on many planets.
Just don't call it a mocktail. "Zero-proof cocktails are for adults to have an elevated drink experience without alcohol," said Evan Rosenthal, a Walt Disney World food and beverage concept development manager. "This is a whole new market."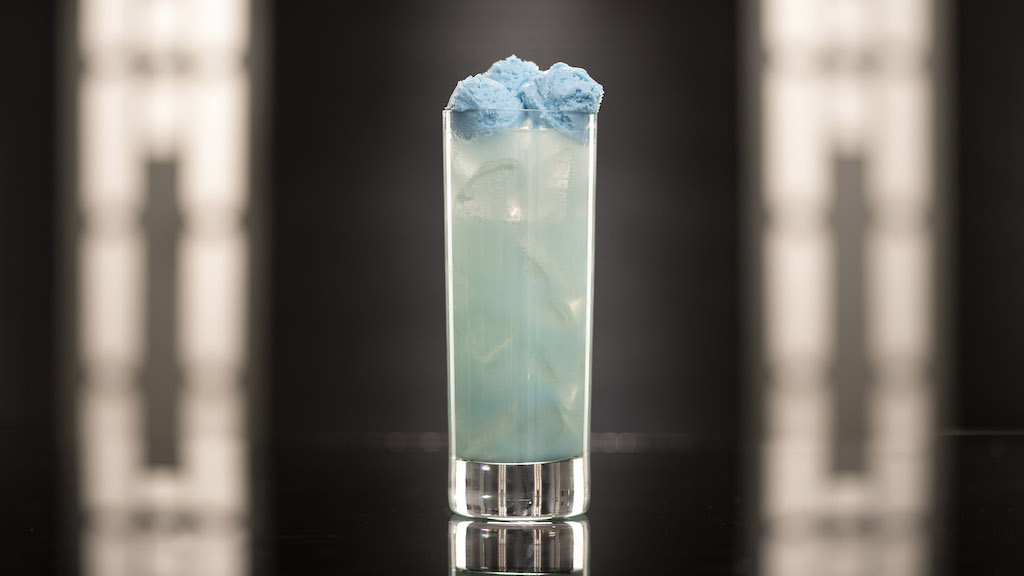 Rosenthal said in the last 18 months "mindful consumption" has become increasingly popular whether guests simply don't want to drink too much, are pregnant, on meds, or don't drink alcohol. As a result, you will see these O-Proof cocktails at Walt Disney World restaurants, bars and during Walt Disney World parks festivals.
"It's all about enjoying the experience," Rosenthal said, and de-stigmatizing the choices of those not drinking alcohol. "We are learning that people will pay a cocktail price without alcohol…as long as it looks and feels like a regular drink."
He noted that Disney's signature Victoria & Albert's prix-fixe menu (starting at $295 per guest) now offers a Zero-proof pairing (starting at $110 per person as compared to $150 for wine pairing.)
That's not to say there aren't plenty of nonalcoholic specialty drinks for kids—Apple Pie shakes at the Connections Eatery in Epcot or Blue and Green Milk at Star Wars Galaxy's Edge at Disney's Hollywood Studios, hot chocolate flights for the holidays among them.
Besides being fun and special, such drinks, Rosenthal said, encourage kids to try something a bit out of their comfort zone and perhaps learn something. Why is Madagascar vanilla different? Kids might learn why Madagascar vanilla beans are among the best in the world if they order a Madagascar vanilla shake at Connections Eatery, for example.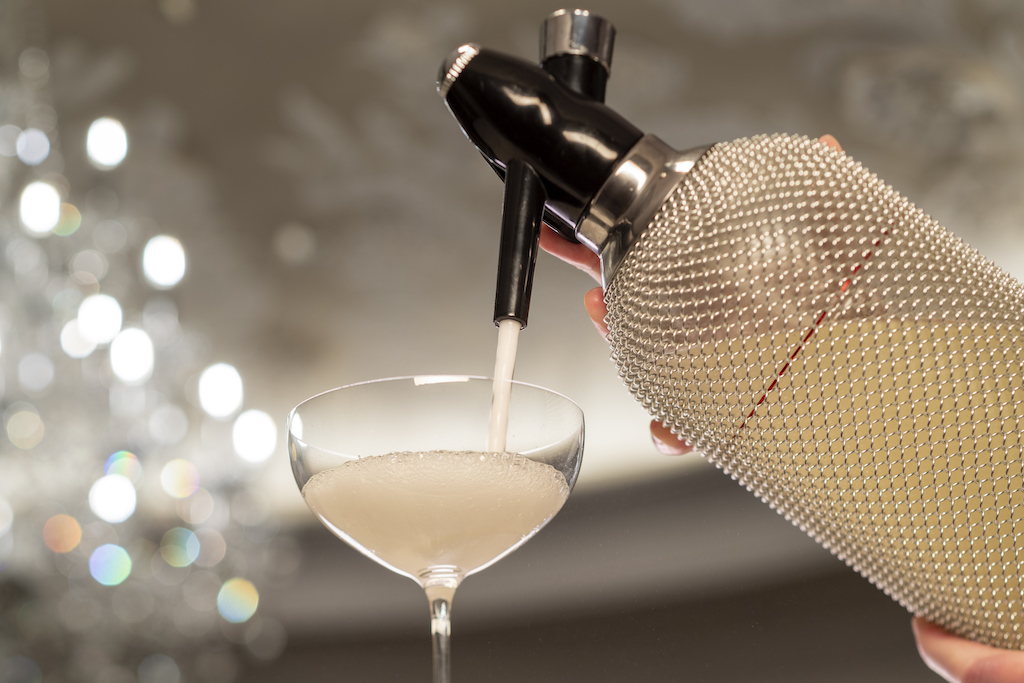 Increasingly food and beverages are an integral part of the immersive experience at Walt Disney World. Think La Creperie de Paris at Epcot's France Pavilion which is inspired by the Brittany region complete with hard ciders and buckwheat flour for the crepes imported from France or the Blue shrimp aboard the Galactic Starcruiser.
Wherever you are in Disney parks and resorts, food and beverages are designed to give you a sense of place—and season. There are special eats like the Micky Mouse Ornament Treat and the Sugar Plum Shakes at Mickey's Very Merry Christmas Party, the special event that has just started and is already mostly sold out through the holiday season.
All across the resorts and parks, are special new holiday eats, reports the Disney Eats Festive Foodie Guide, They include the all-star gingerbread and macaron green Christmas Tree at All-Star Movies Resort and All-Star Sports Resort; the Mickey Sant Hat with Chai Mousse and coconut marshmallow at Animal Kingdom Lodge; the Holiday Shake topped with a Christmas tree cupcake at the Beach Club Resort or the Rum cake at Caribbean Beach Resort, among them.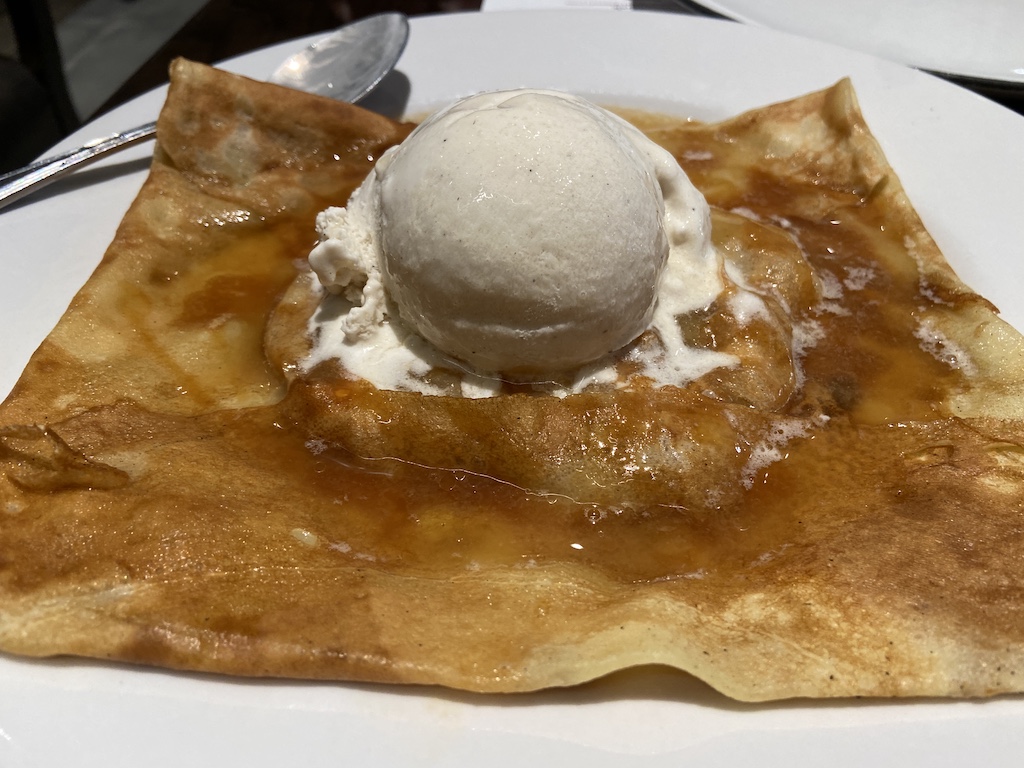 There are Candy Cane Lattes and Sweater Sangria with Applejack Brandy and port. "Everywhere you look there will be a fun twist for the holidays," Rosenthal said.
But for those who make an annual visit to the International Festival of the Holidays at EPCOT (Nov. 25-Dec. 30) it may not be about new treats and dishes, suggests Rosenthal. It may be more about nostalgia.
Perhaps about previous Disney visits.  Perhaps about visits elsewhere. As we were savoring crepes for lunch at La Creperie de Paris, I couldn't help but smile at the memory of my daughters, then young, excitedly discovering crepes being sold as street food in Paris. With Nutella, of course.