By Eileen Ogintz
Tribune Content Agency
Like blueberries?
Maine is the number one producer of wild blueberries in the country, and you can certainly take your pick of how to eat them if you visit Maine — in pancakes, syrup, ice cream and pie.
August is blueberry season in Maine and there are, of course, places to pick them too, but be forewarned as one Maine kid told me for my Kid's Guide to Maine, "picking blueberries takes forever because they are so small and if you keep eating out of your bucket, it takes even longer … but it's pretty fun!"
Maine has more than 5,000 miles of coastline, 4,600 islands, 6,000 lakes and ponds, 32,000 miles of rivers and 17 million acres of land for hiking and biking. No wonder one of the state's monikers is "Vacationland" and no wonder families have been vacationing in Maine for centuries.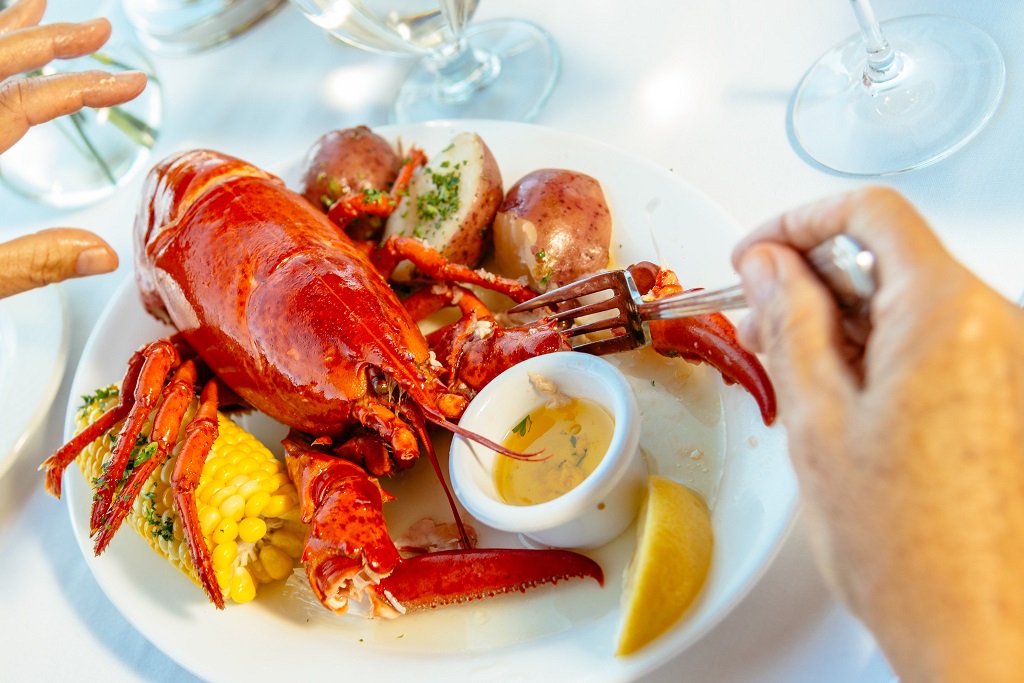 "We've got the ocean, mountains, lakes and roads to everywhere," another Maine kid boasted. If there is something you want to do, you can probably do it in Maine!"
And a place that offers so many outdoor options is an ideal place for vacation this summer and fall (the foliage is spectacular!) as we still aim to keep our social distance.
Travelers from all states can now travel to Maine without providing a negative COVID-19 test result or quarantining, unless otherwise determined by the Maine CDC. If a state experiences a spike in COVID-19 cases, however, the Maine CDC will apply testing and quarantine protocols to all travelers from that state.
If you are coming for the first time, learn the lingo. "Middlin'smart, thank you," is what you say when someone asks, "How are you?" "Camp" refers to a vacation house on a lake or in the woods and "Come into the wind" means you should wait a minute.
Now here are 10 reasons to visit Maine now — or soon:
1. Try a new water sport. Paddle board, surf, sail, deep-sea fish, or whale watch; canoe through the wilderness of the Maine Highlands or whitewater raft on the Kennebec River.
2. Shop-till-you-drop. The gargantuan L.L. Bean in Freeport is oven 24/7 and you will find plenty of outlet stores there and in Kittery, too. LL Bean certainly is the place to gear up whether you need hiking shoes, a rain jacket, a fishing pole, camping gear or school clothes. (There are also LL Bean discovery schools to help you learn a new sport.)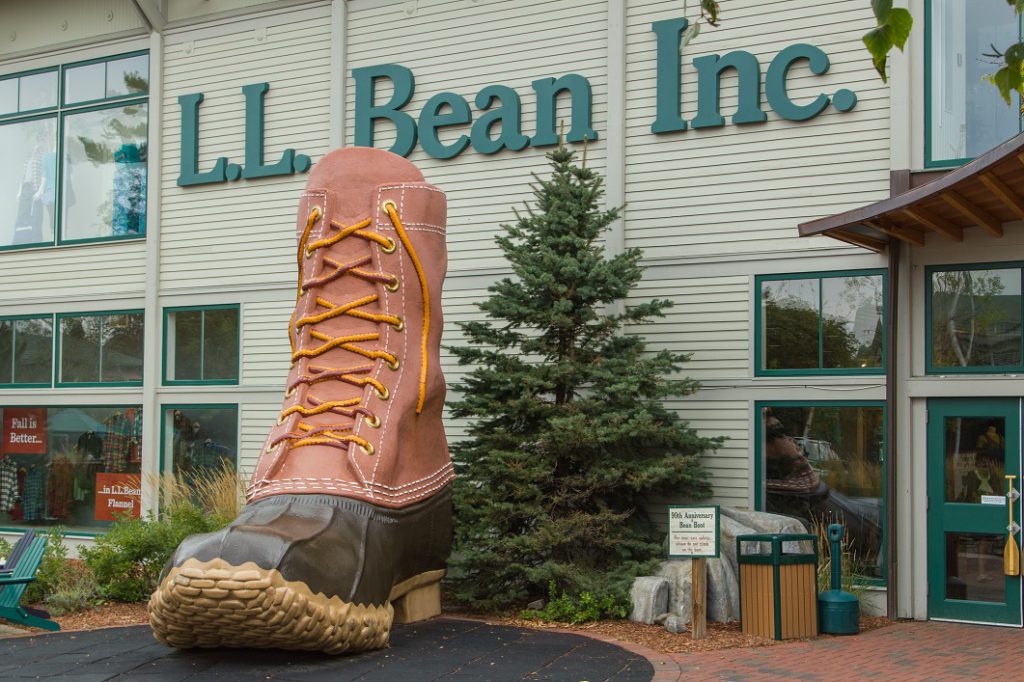 3.Calling all birders. Wells Beach, along the southern coast, is home to the famous Rachel Carson National Wildlife Refuge known for its many species of birds while Acadia National Park is considered a premier bird-watching area in the country with more than 330 bird species.
4. A national park that has it all. Acadia National Park on Mt. Desert Island has an ocean, mountains, lakes and fantastically clear night skies ideal for star gazing. (Check out my Kid's Guide to Acadia National Park!) You don't need a car to explore Acadia either. There's a free Island Explorer bus system and plenty of places to bike, especially along the 45 miles of carriage roads.
5. Be among the first to see the sunrise in the United States at the top of Cadillac Mountain in Acadia National Park. Vehicle reservations are required for Cadillac Summit Road, the three-mile road to the top of the highest peak in the park, through October 19, https://www.recreation.gov/timed-entry/400000.
6. Love lobster? Maine has more American lobsters on its ocean floor than anywhere else. "Your life isn't complete if you don't eat a lobster here," an 11-year-old Maine kid declared.
You can go out on a lobster boat to see how they are trapped, even help to pull up the traps and then buy your catch. If you are lucky, you'll pass seals and porpoises, maybe even a bald eagle along the way.
Visit a Maine lobster shack where you typically sit outside on picnic tables, a paper bib tied around your neck as you pick out the tasty morsels or indulge in a lobster roll — a hot dog roll that is buttered and toasted and filled with chunks of lobster meat tossed with mayo. Ask anyone in Maine and you'll get a different answer for the best lobster roll recipe — and the best place to enjoy them. Have you ever tried lobster mac and cheese?
7. Sign on to an historic Maine Windjammer for four days or more and get closer than ever to whales, eagles, and porpoises, enjoy a lobster bake on an island and help to hoist the sails on a classic sailing schooner, each individually owned and operated.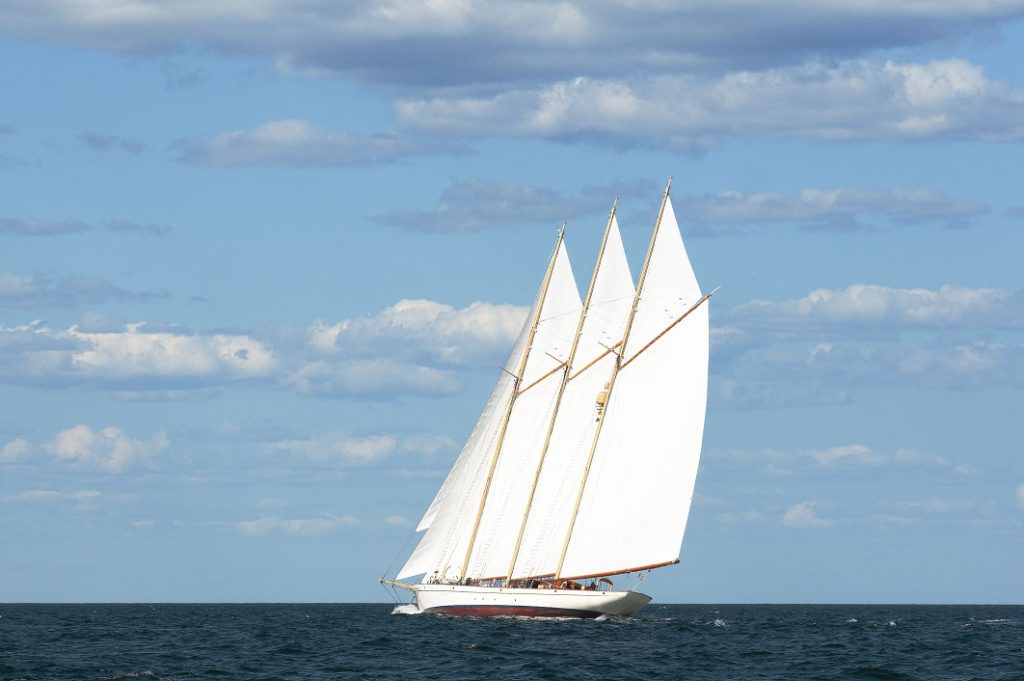 8. Consider yourself a foodie? Go straight to Portland with more than 300 restaurants known for creative chefs who use locally grown produce and just-caught fish in their recipes. There are more restaurants per capita here than in any other U.S. city, except San Francisco, and most are not far from a craft brewery or distillery. And you will find a lot more than seafood. There is innovative Thai, Indian and Italian, Japanese street food Spanish-inspired tapas, Korean barbecue and special potato doughnuts.
9. Tour a lighthouse. Maine has 65 lighthouses spread out along 5,000 miles of coast and islands that guided sailors and fishermen safely for hundreds of years. The Portland Head Light in Cape Elizabeth, completed in 1791, is the state's oldest and is a great one to visit because it is adjacent to the big Fort Williams Park with its stellar views and places to play. Bring a kite!
10. Visit an old-fashioned amusement park. The best ones, locals say, are in the Old Orchard area. Ride Maine's tallest log flume ride at Funtown/Splashtown USA and check out Old Orchard Beach's pier that offers arcades and shops. It's been there for more than a century!
Just don't forget the bug spray!
©2021 Eileen Ogintz. Distributed by Tribune Content Agency, LLC.