If you've recently had a baby it won't be long before you can finally go out with your bundle of joy safely. One of the safest outdoor trips you can take with your children is hiking. It's a nice bonding activity that's also good for your health. Should you decide to take on this much-awaited trip with your child, here are some of the essentials that you'll need to have: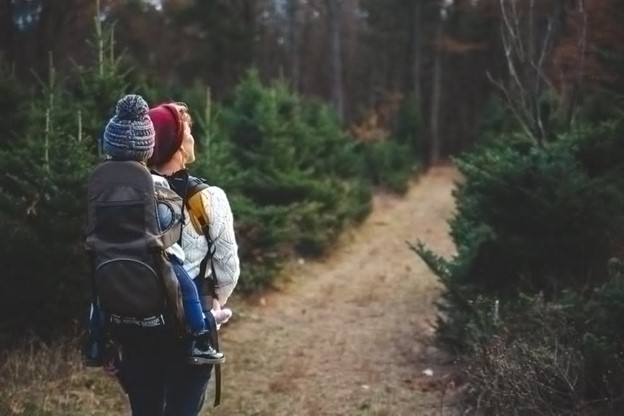 1. Baby Carrier
When hiking, you will need your hands available, and a baby carrier is perfect for keeping your child close and comfortable. There are numerous baby carrier options that you can find, from slings to wraps and structured baby carriers. Make sure you choose one that is comfortable for you. If your baby is on the heavy side, you would want to try a structured carrier like these ones from Diono so you can evenly distribute the weight on your hips. If you're breastfeeding your baby, go for something that would allow you to do so.
2. Baby Clothes
You should also consider the weather you will have as you hike. Ideally, you should dress your baby in a long-sleeved shirt to protect their skin from the harmful UV rays. Make sure that your choice of fabric is breathable. Remember, you will put your baby in a carrier, and if you're hiking on a warm day, they may have a hard time regulating their temperature. Their legs should be appropriately covered up as well. If you have, it's better to dress your baby up in a sleeper, so you don't have to worry about your baby's shoes or socks falling off.
For hikes during cold seasons, you should bundle up your baby well. Remember, the temperature will drop as you go up, so you have to make sure that your baby will be comfortable during the trip. Bring an extra set of clothes in case your baby needs to change during your hiking trip. It's also advisable to bring a hat to protect your baby from the heat and cold.
3. Diaper Bag
Babies are generally unpredictable when it comes to relieving themselves. Bring extra diapers for changing. Do not leave any dirty diapers during your hike. Bring a dirty diaper bag with you. While a plastic bag will do the trick, it's advisable to go for reusable wet bags. This way, it can hold the moisture and prevent it from mixing with other items in your bag.
4. Blanket
A blanket is another essential and versatile item you should pack in your bag. You can use it to lie down with your baby as you take a rest. Similarly, you can also use it when changing your baby's diapers. They are also great as a cover-up if your baby needs an extra layer of clothing to protect them from the heat and cold.
5. Rain Cover
Even if you checked the weather forecast and noted that it would be sunny all day during your trip, it wouldn't hurt if you brought a rain cover. It doesn't have to be anything fancy. In fact, it would be best if it takes up less space in your bag, so you don't have to worry about the extra weight. Ensure that you pack all the other essentials that your baby will need, such as baby wipes, water, milk