Here are some ideas to make the most of the season
By Eileen Ogintz
Tribune Content Agency
Lucky you. Your kids aren't in school yet and the grandparents want to treat you to a fall getaway. Or maybe the kids have a fall break, or you are a new empty-nester. What if your grown kids are willing to join a family fall getaway?
Whatever your circumstances and budget, fall is a terrific time to get away, whether for a long weekend hiking and biking trip amid changing leaves or a longer break, perhaps overseas. Perhaps you want to be someplace special to see the solar eclipse (Oct. 14).
AAA booking data shows Vancouver, Rome, London, Dublin, and Paris were the top five international destinations over Labor Day weekend. International hotel bookings for the holiday were up 82 percent compared to 2022 and international cruise bookings were up 44 percent over last year. Canada is popular this time of year because of its cooler temperatures and stunning scenery, AAA says. Europe has seen a surge in travel all year.
All the better now that the summer crowds are gone and it's cooler. AAA reports Alaska demand will continue to be high all fall for international trips and Alaska cruises, before the season ends in October.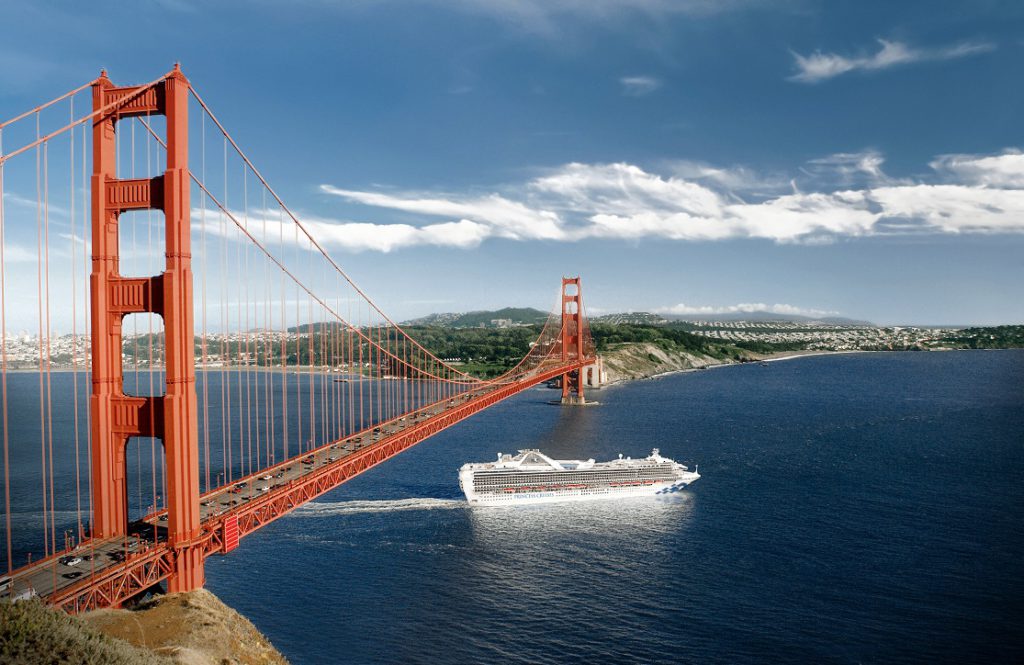 One tip: Get travel insurance. If this summer's airline woes followed by the Maui wildfires and now hurricane season has taught us anything, it is we need to protect our travel investment.
Some policies insure children traveling with their parents for free. Travel insurance can cover costs when flight delays and cancellations require extra hotel nights, when you miss a cruise ship, when luggage is lost, when an illness, including Covid, either prevents travel or strands travelers away from home or in case of a natural disaster. (Consider the recent tropical storm Hilary that hit Southern California and Baja and Maui wildfires.)
Check www.insuremytrip.com to compare policies; Allianz Partners USA, which provides travel insurance through travel advisers, leading travel suppliers and directly to consumers, has been helping more than 12,000 customers in Hawaii and those scheduled to go.
With our partners at Family Travel Forum, we've put together 23 Fabulous Fall Getaways to help you plan.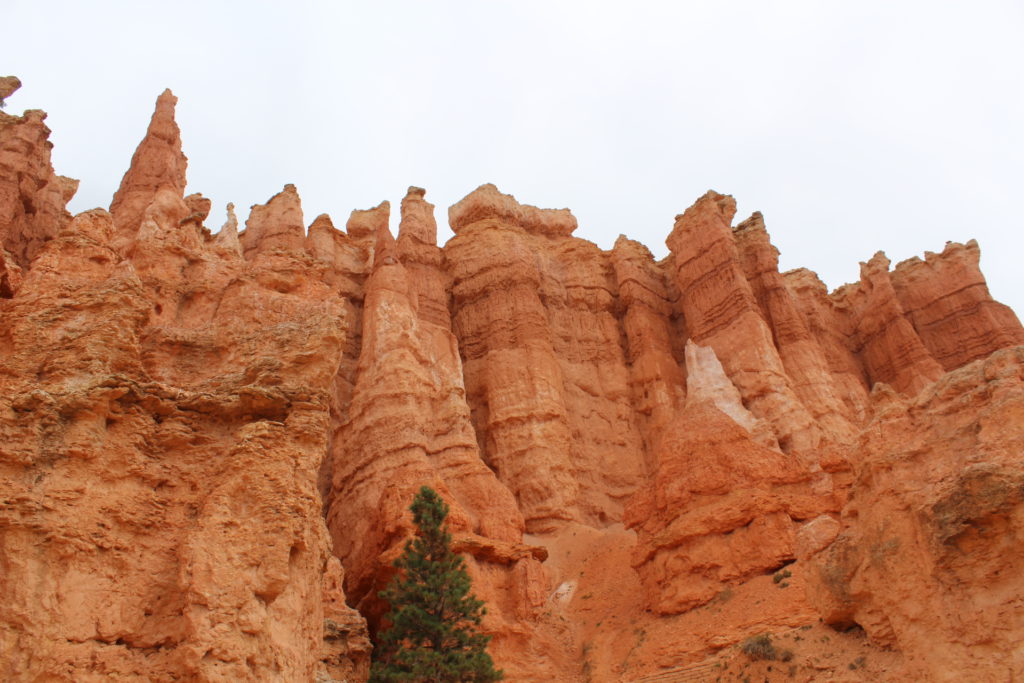 SEE A SOLAR ECLIPSE IN THE HIGH DESERT of Bryce Canyon Country in Utah. Bryce Canyon Country is in the direct path of the upcoming annular solar eclipse on October 14, 2023, a phenomenon that has not been observable in the U.S. since 2012. Take a drive on the "fall color loop," an incredibly scenic drive along Highway 143. You can hike, bike, ATV or horseback ride in the 2-million-acre Dixie National Forest.
HEAD TO YELLOWSTONE IN FALL. Jackson Hole is a good base camp for Grand Teton and Yellowstone National Parks, though there may be rare availability this fall in Yellowstone, including at some of the iconic historic lodges.
Think wildlife safaris, hiking, mountain biking, fly fishing and horseback riding, scenic river floats all with a backdrop of fall foliage and mountain vistas. Teton Mountain Lodge & Spa is just a mile from Grand Teton National Park.
LEAF PEEPING 21st-CENTURY STYLE. You need to get out of the car and explore — see how many different kinds of leaves you can find. How many colors can you see on a hike or bike ride? USA Today tracks every state's peak fall color dates, as predicted by Farmer's Almanac. Stowe, Vermont, is called "Fall's Color Capital" where you can view the foliage whether biking, hiking, or from a wagon or water trip. Check out this Vermont Fall Foliage Guide. Fall foliage in the Ozark National Forest is at its peak in October. During October and November, you'll see peak fall colors at the Columbia River Gorge while one of the most scenic drives in the country is in fall along New Mexico's Enchanted Circle, connecting the towns of Taos, Eagle Nest, Red River, and Questa.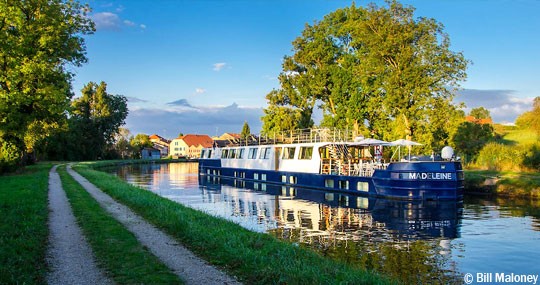 RIVER CRUISES FOR COUPLES AND THOSE WITH GROWN KIDS. Cruise the romantic Rhine Valley; travel on the Seine and experience Paris to Hon fleur. From Strasburg to Luxembourg, cruise along four rivers and visit iconic cities, including Heidelberg. Discover the 2,000-year history of Lyon and Beaujolais Vineyards on the Rhone and Saone — all at a discount this fall. CroisiEurope River Cruises is one of the world's largest river cruise companies operating more than 50 river and small ship cruises throughout Europe with all-inclusive packages.
CRUISE FROM A PORT YOU CAN DRIVE TO. There are dozens of options on the East Coast, West Coast, and Texas, among others. The Carnival Venezia just set sail from New York City this summer to the Caribbean with new entertainment, dining venues and more. West Coast cruisers can conveniently sail from LA on Princess Cruises' newest Medallion Class ship, Discovery Princess. In October, the ship makes a series of seven-day sailings to Mexico, as well as to the California coast with the Caymus Winemaker's Dinner, fitness classes by Xponential Fitness, a relaxing retreat in the adults-only Sanctuary and Discovery and Animal Planet recommended excursions in port.
WASHINGTON, DC. Fall is a great time to visit the nation's capital once the summer heat and crowds are gone. The city may also have more free attractions, including the Smithsonian Museums, the National Mall and National Zoo, than most others. (Check out the new third edition of "The Kid's Guide to Washington DC.") Take part in a free walking tour and scavenger hunt with Free Tours by Foot at the National Mall; Explore the African American Heritage Trail. Planet Word is the world's first voice-activated museum with immersive and interactive activities.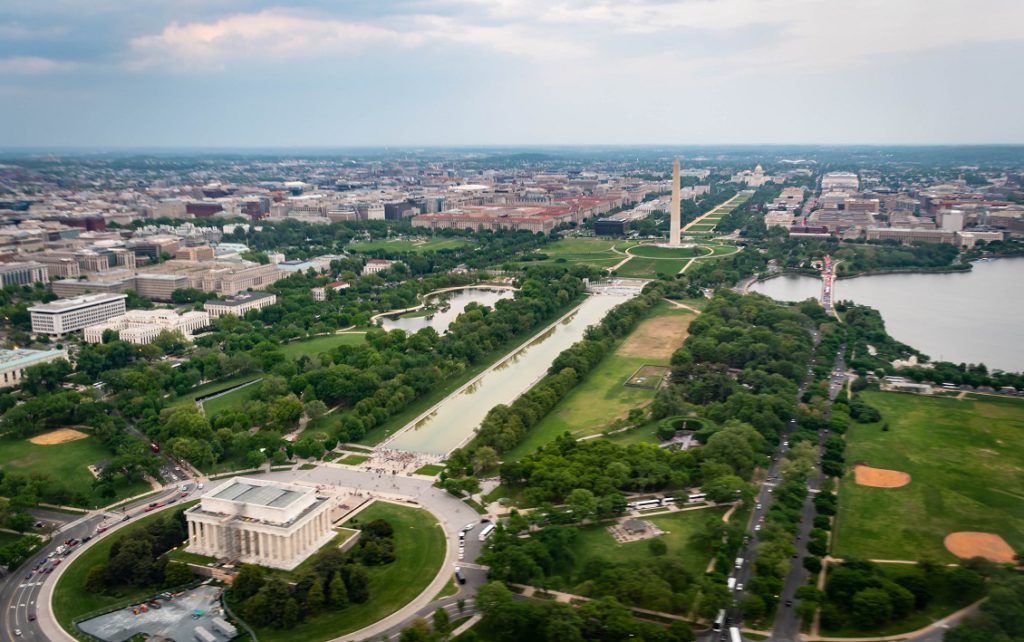 SAN DIEGO. All October long, kids eat, stay, and play for free, while parents enjoy great deals and big-time savings on attractions, including The San Diego Zoo and Safari Park, museums, meals, hotels and more. At the family friendly Paradise Point Resort & Spa on Mission Bay, kids ages 12 and under can play, shop or eat for free with a special "island allowance" worth $50.
Happy travels!
(For more Taking the Kids, visit www.takingthekids.com and also follow TakingTheKids on Twitter, Facebook and Instagram where Eileen Ogintz welcomes your questions and comments. The fourth edition of The Kid's Guide to New York City and the third edition of The Kid's Guide to Washington D.C. are the latest in a series of 14 books for kid travelers published by Eileen.)
©2023 Eileen Ogintz. Distributed by Tribune Content Agency, LLC.