By Mel Yemma, Taking the Kids correspondent
It had been six years since I last went scuba diving through the ocean's most interesting and colorful landscapes: coral reefs. Scuba diving had always been so fun for me, and I feel fortunate to have had the opportunity to become PADI certified while I was in college. Post college, my times scuba diving, and even in the ocean in general, has been scarce to say the least.
Living in Colorado, my vacations lately have been more geared towards exploring the southwest U.S., through backpacking, mountain biking and hiking through the mountains and deserts of the West. My boyfriend Hank and I typically try to seek out an adventure for our time off work, a treasured time that can be few and far between. He would describe many of our trips as "type 2 fun", meaning that there was some work and suffering happening, but it was worth it and fun in the end.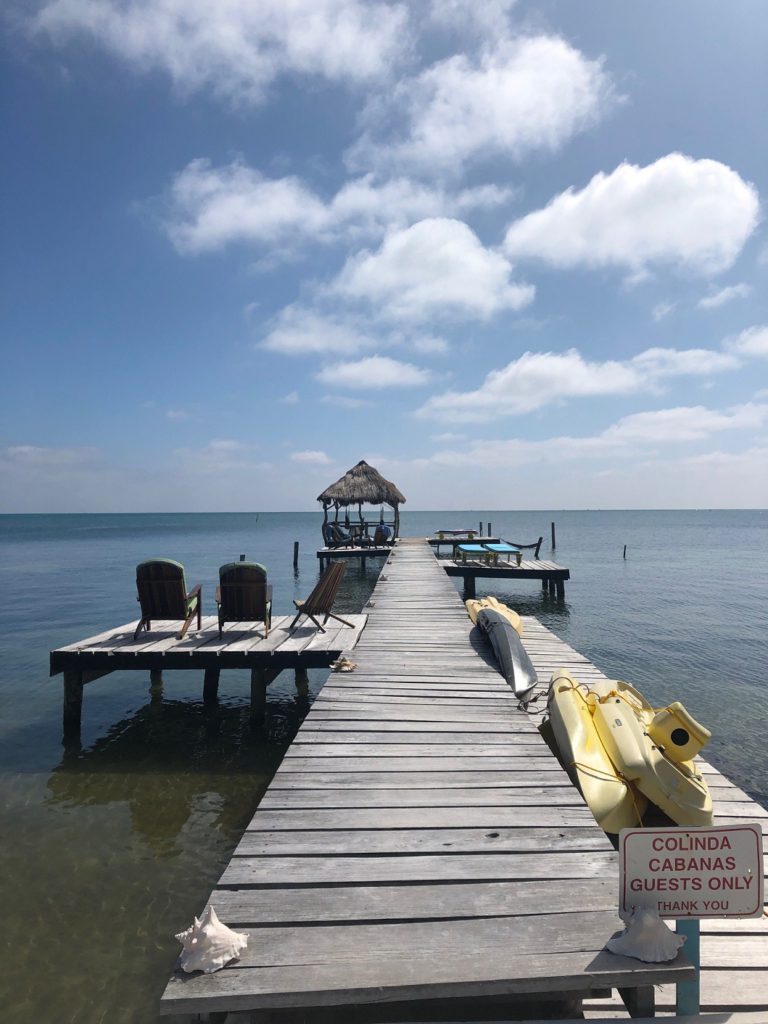 While I always love these adventures, he was ready for a more "chill" vacation this year, especially to go to the beach. Given that I'm not the type of gal who can sit on a beach for the week, we tried to think of places where we could combine adventure with relaxation by the ocean. A screamin' flight deal later, we were booked and set to head to Belize for nine days in November, the perfect "off season" time to escape the mountains of Colorado.
I had been to Belize once before with my best friend Sarah in college, where we received a venture grant from Colorado College to study and research "the commoditization of chocolate in Belize," which was an incredible and enlightening adventure. It was on this last trip, six years ago, that I last went scuba diving, off the tiny coastal town of Hopkins. Remembering how vibrant and beautiful the reefs were around Belize, I knew that I had to add diving to the list for this trip (and because I never knew how long it would be before I would be able to dive again).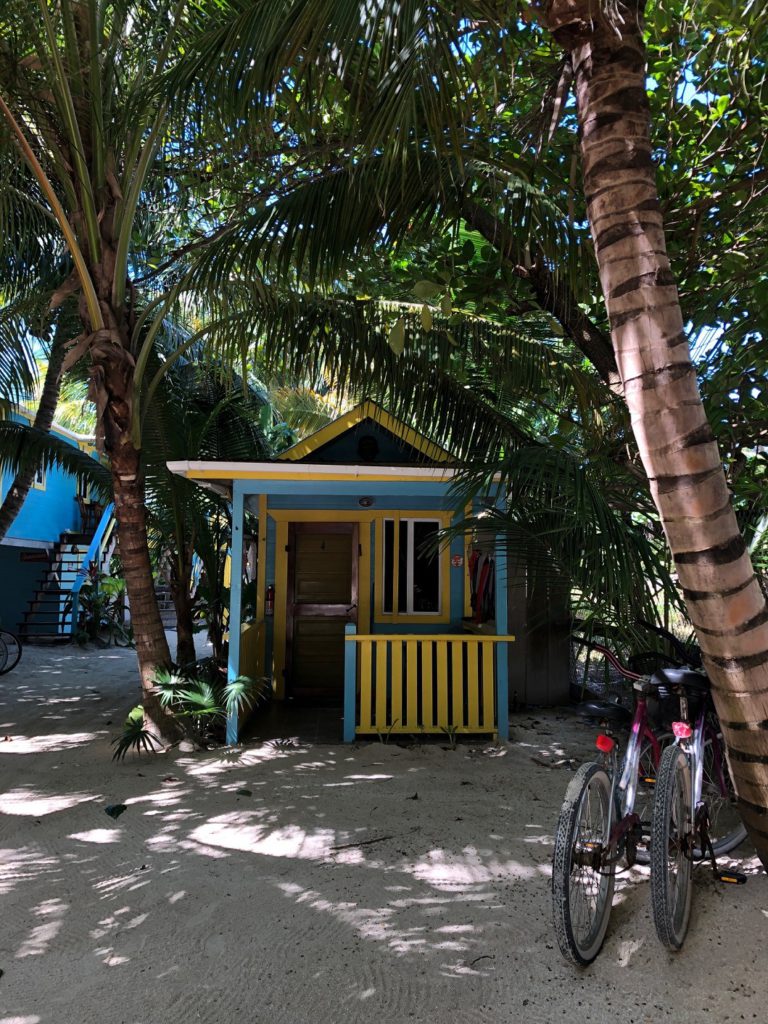 Six years is a long time though, and I was worried about not remembering the lingo, procedures, or even feeling of diving down in the ocean. Luckily, PADI offers a ReActivate Refresher Course that makes easing back into this activity a breeze. Their online program helped me re-learn the lingo prior to even taking off to Belize, which helped slightly ease my concerns and fears for jumping in.
Once in Belize on Caye Caulker, I joined Blue Wave Divers for their on-site refresher course, which was a very professional yet casual way to dive back in. We luckily came to Caye Caulker during the right time: prior to the onslaught of high season but still in the midst of perfect weather. It turned out that I was the only person in the course. My divemaster Matt and a young woman training to be a divemaster, helped refresh my memory by going over the basic diving skills while in and out of the water.
Once these skills were completed (including my least favorite—removing my mask underwater) and I was feeling more comfortable (ok—removing my mask wasn't so bad), we enjoyed the rest of the morning diving in the Caye Caulker Marine Reserve with almost no one else in site, aside from many bright parrot fish, angel fish, sting rays, brain coral and more.
After a wonderful morning exploring the reefs, a quick bike ride back to our cabana at Colinda Cabanas, and a Belikin Beer on the private dock, I couldn't help but think how this was the perfect mix of relaxation with adventure, trying new things while having plenty of "chill" time to relax with nothing to do but look out at the ocean marveling in its mystery. While I was nervous to dive back in all of these years later, I'm thankful to PADI for making re-learning and refreshing my memory on how to scuba dive a breeze, so that it could be the least of my worries on this relaxing trip.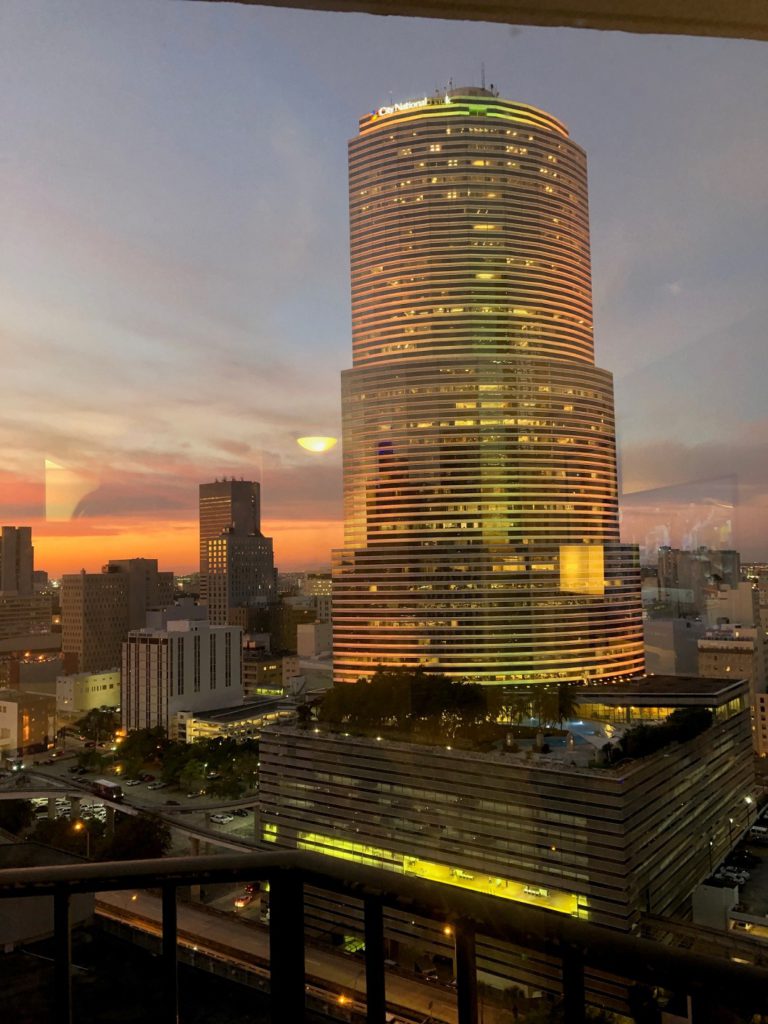 The only other "stressful" thing that could have made what was an incredibly relaxing week in Belize was an overnight layover in Miami on the way home. That "screamin' flight deal" came with a cost, but luckily the Miami Airport is an incredibly easy place to navigate. After catching a Lyft ride only ten minutes downtown, we stayed at the Hyatt Regency. The Hyatt Regency has friendly hospitality staff and service and is right across the street from a Whole Foods Market. After a week of eating delicious seafood, chicken, rice and beans, the Whole Foods salad bar was a welcome site for dinner. While it was a short overnight stay, the views from our 22nd floor were incredible, and we will choose to stay here again our next time in Miami. Whether you're having a short flight layover, soaking up on the sun on Miami's beaches, or catching a cruise, definitely check out the Hyatt Regency.