Hi there! I'm Michelle Marine from Simplify, Live, Love where we share healthy tips for adventurous families. Our family of six encourages families to lead healthy lifestyles so they can experience more of the big, wide world.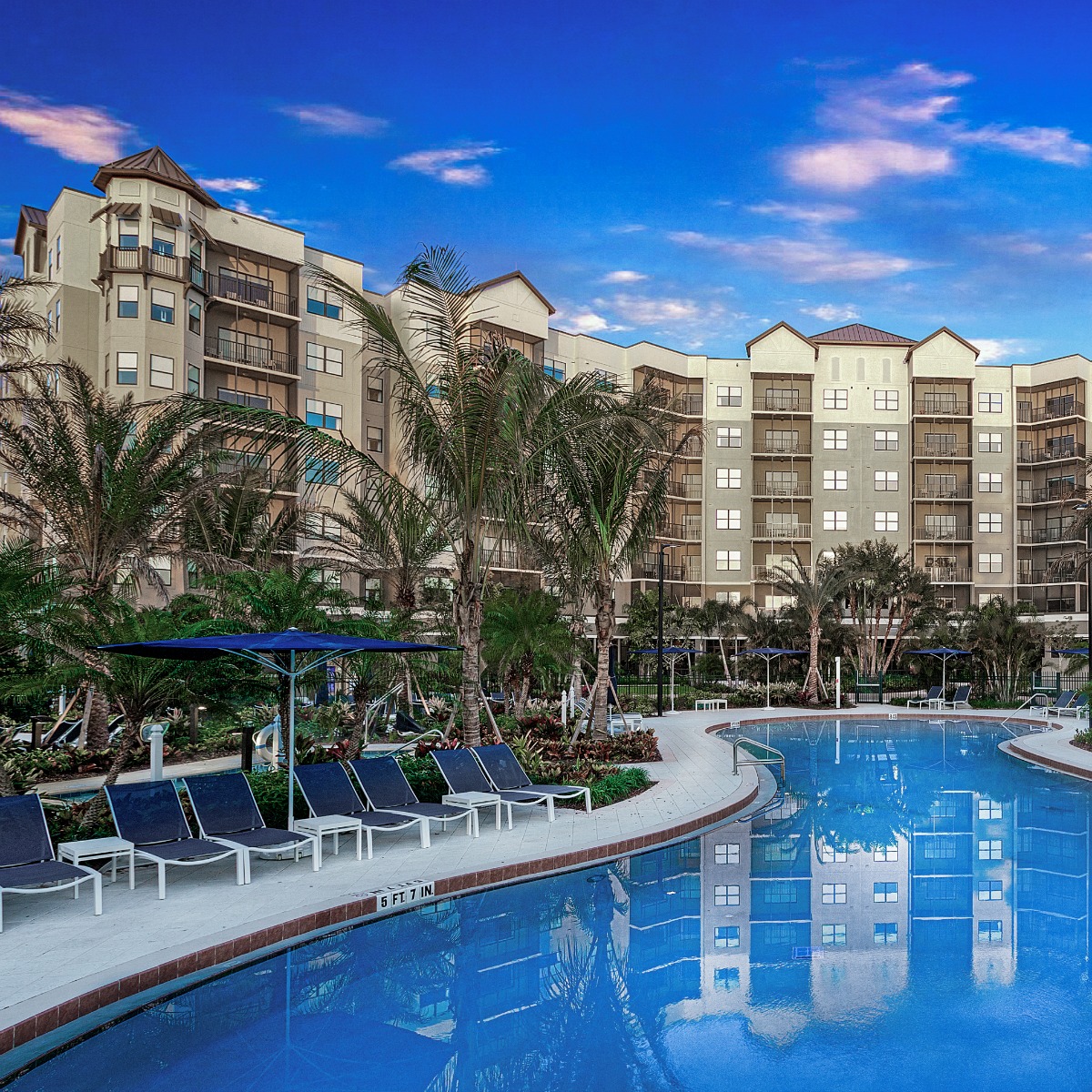 Thanks to The Grove Resort Orlando, my 14 year old son and I were recently able to take a one-on-one trip to explore their fabulous resort and the Walt Disney World theme parks. We enjoyed down time at The Grove Resort and crazy time at Hollywood Studios and Animal Kingdom. During our three days away, we came up with several ideas about what makes the perfect trip, from a teen's perspective. Here are our ideas on how to have an epic parent / teen trip to Orlando, Florida.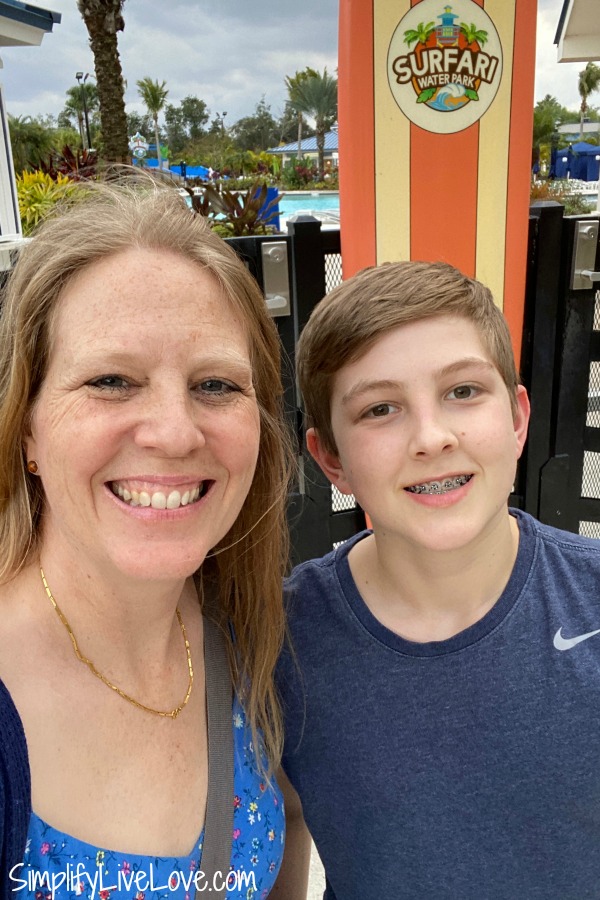 One-on-One Travel
While family trips are a lot of fun, one-on-one time with only one parent and one child allows for really special time and bonding that often does not occur with a lot of family members around. Especially when you come from a large family like ours, it's nice to get away and be alone with only one parent. The dynamics change so much during one-on-one time – Ben highly recommends more solo travel with only one parent.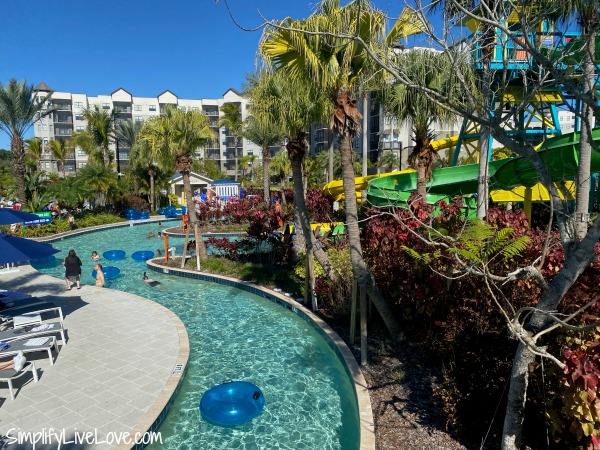 Choose Accommodations Carefully
Ben was thoroughly impressed with our stay at The Grove Resort. From the spacious, three bedroom suite with plenty of room to spread out in, to Flip Flop's Family Entertainment Center to the Surfari Water Park with the FlowRider, Ben looked forward to our time on the resort. He had a great time exploring the WDW theme parks, but he thought relaxing on property was just as much fun. Click here to read more about our stay at The Grove Resort Orlando.
The Grove Resort Orlando offers special pricing for retired and active duty military, and residents of Florida and Georgia. Additionally, the longer you stay, the better the price! Click here to earn more about all of the vacation packages available at The Grove Resort.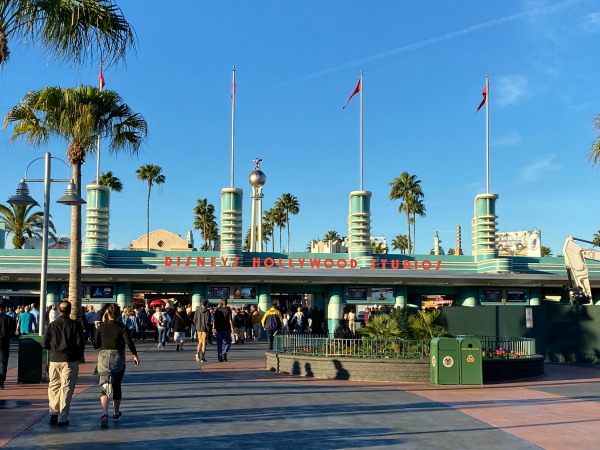 Let Your Teen Take the Lead at the Theme Parks
If your teens are anything like mine, they are an opinionated bunch with their own list of things to do. While I certainly encouraged Ben to take the lead and choose the rides, we also rode a few more at my insistence. Ironically, he ended up liking the ones I chose almost as much as the ones he chose. It is important to let your teens take the lead, but don't be afraid to encourage them to do a little more too!
Ben's favorite five rides at Hollywood Studios were Tower of Terror, Rise of the Resistance, Rock 'N' Roller Coaster, Toy Story Mania, and Slinky Dog. Toy Story Mania and Slinky Dog surprised him. He thought they might be a little juvenile but we really had fun on them both.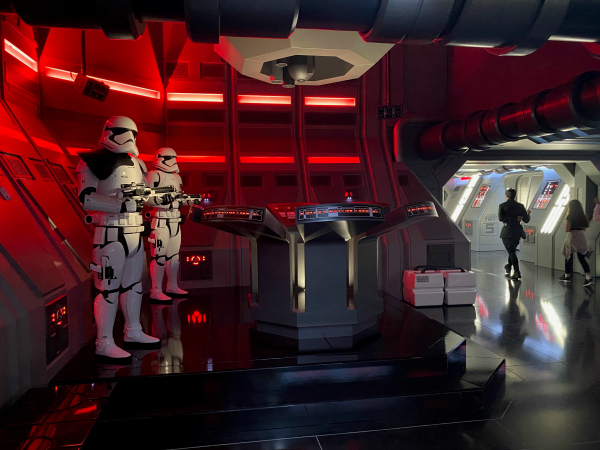 Pro tip: if you want to ride Rise of the Resistance you MUST request a boarding pass as soon as Hollywood Studios opens at 8 am. We requested ours right at 8 am and were put in boarding group 120. We were warned that only Groups 1- 74 were guaranteed a spot and were convinced that we wouldn't get to ride. Surprisingly, we did get on around 6:30 pm and it was a very exhilarating ride! Definitely set a reminder to request that boarding group right at 8 am!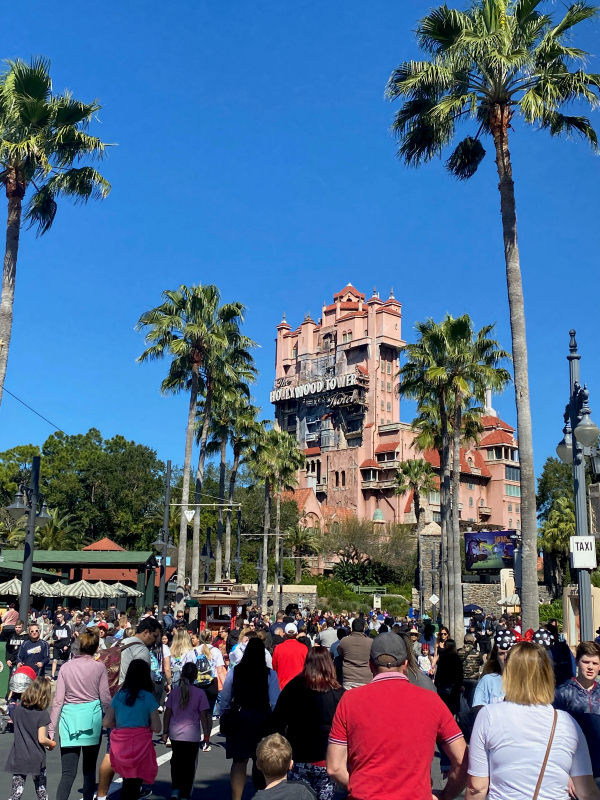 Utilize those Fast Passes
The worst part of theme parks has to be waiting in lines. If you're planning a teen trip to Walt Disney World Resorts, make sure to use those fast passes! We didn't understand that you need to schedule fast passes far in advance – up to 30 days before your trip, so unfortunately, the fast pass didn't really work for us. Wait times of up to two hours for a short ride put us in a bad mood.
If you're planning a trip to Walt Disney World, make sure to get a fast pass and actually schedule it out weeks before you leave. Chances are you won't be able to schedule any fast passes the day of your visit, so make sure to learn about the fast pass process and make your reservations early.
Luckily, we had private guides for half our day who were able to get us to the front of every line at Hollywood Studios, except Rise of the Resistance. The guides were fantastic – full of knowledge, fun, and they knew the quickest routes to all the rides. When they left us on our own, and we had to wait in line, the dynamics changed for the worse.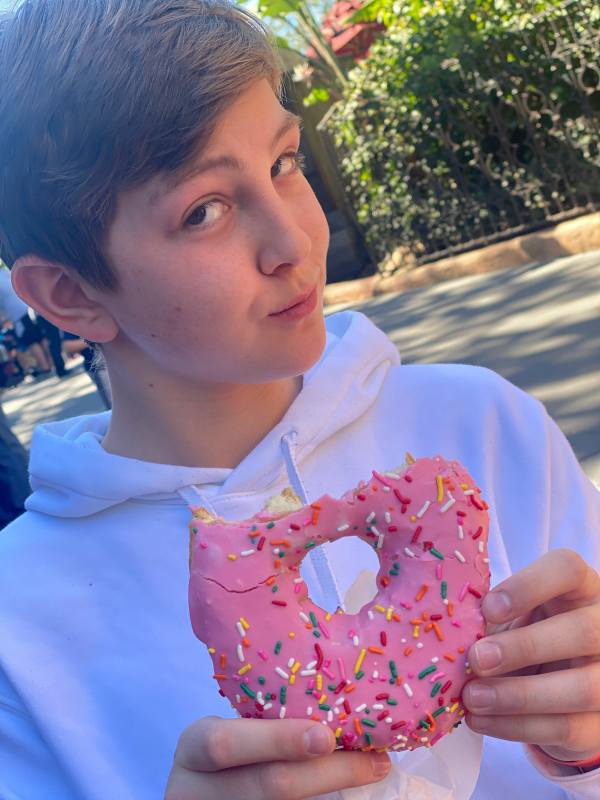 Let Your Teen Try All The Food
Second to actually getting away is the food on vacation. Ben recommends that every parent allow their teen to try all the foods – even food that you wouldn't normally choose for your teens. Ben was thrilled to enjoy a Cafe Mocha for breakfast at the Valencia Restaurant at The Grove Resort, and the donut that was as big as his head was a huge hit at Hollywood Studios.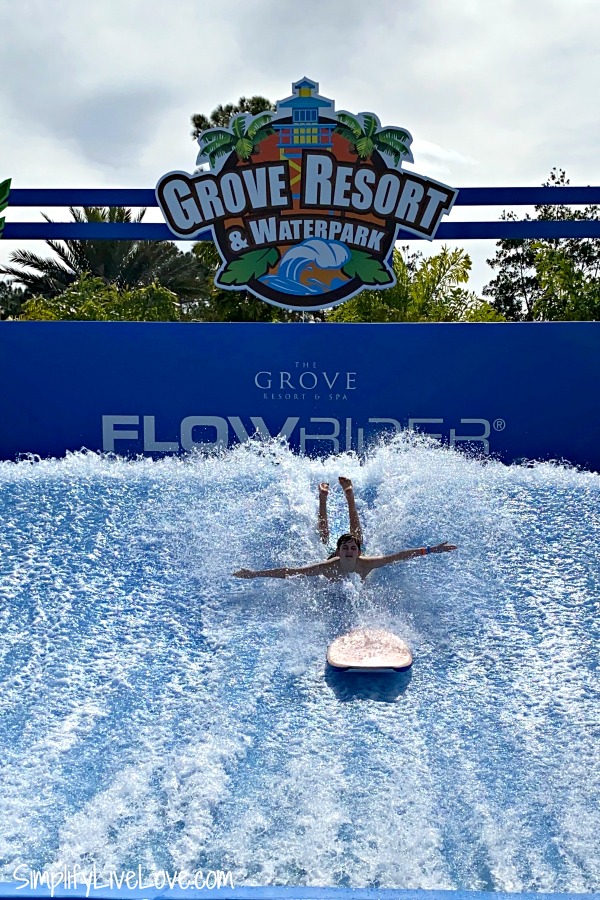 Learn Something New
Teens like to learn new skills and do fun activities, so make sure to include something new for your teens to try. Ben was thrilled with The Grove Resort's FlowRider – a wave machine that allows participants to simulate surfing. During only a 30 minutes lesson, he progressed from holding the board, to sitting on the board, and finally to standing on the board.
Ben wiped out a lot, but with patient guidance from skilled instructors, he really got into it by the end of his lesson. The best part? Wiping out didn't hurt and he had a lot of fun trying a new sport!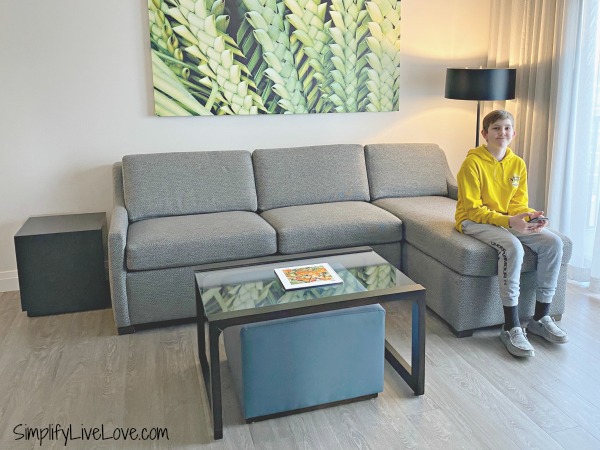 Allow for Down Time
While you definitely don't want so lax a schedule that your teen is bored, make sure to build some done time into the schedule. Keeping up with social media (hello snapchat streaks!) must be absolutely vital to teen life so give your teens time to be alone.
Many thanks to Taking the Kids, The Grove Resort Orlando, and Walt Disney World Theme Parks for making this trip possible. We hope it encourages you to plan unforgettable adventures with your teens as well!