By Eileen Ogintz
Tribune Content Agency
Coconut water, anyone?
We've just gotten off our horses on a white-sand beach after swimming with them and we're real thirsty — yes, we were swimming with them. It's a signature experience.
Our young guide, Mwamba "Steady" Stedman, so nicknamed because of his steady way with horses, regretfully tells us he doesn't have any water, but there's plenty of coconut water available. He scales a 20-foot-tall coconut tree and proceeds to retrieve a half-dozen coconuts, which he then bashes with a rock to open. We watch open-mouthed and then happily slurp the water from the fresh coconuts.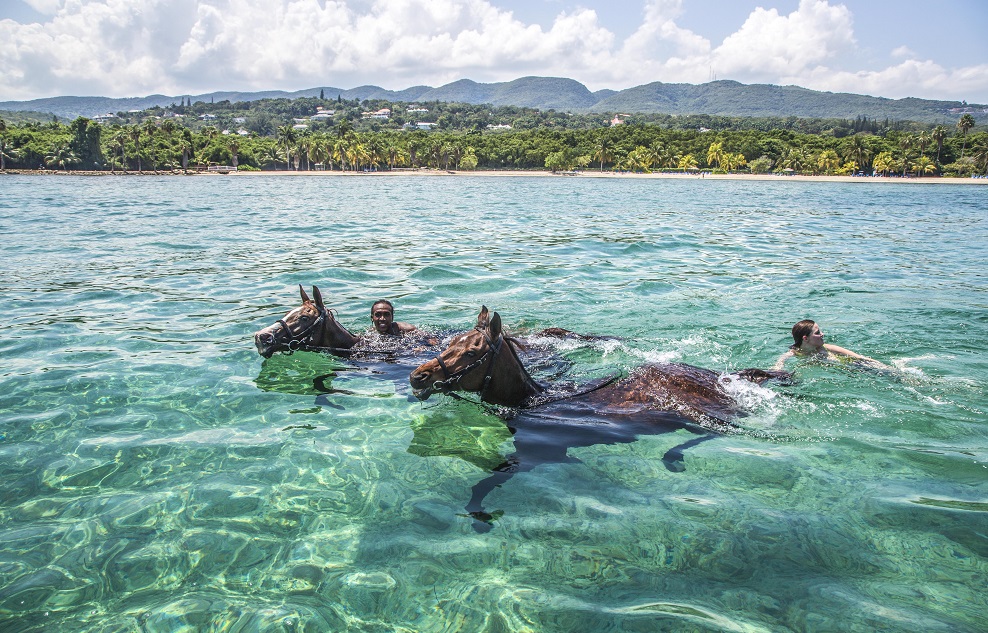 A perfect end to a most memorable vacation experience at Jamaica's Half Moon Resort in Half Moon Bay. The "Turf and Surf" experience at the Half Moon Equestrian Center, Jamaica's largest and known for rescuing horses. (There are 22 horses here, 15 rescues, as well as five rescue pooches, two donkeys, four cats, a goat and 12 rabbits.) Half Moon offered us the chance to ride bareback from the Equestrian Center to the beach and then into the ocean until the water was deep enough for the horses to start swimming. (Kids must be over 10, and it's $160 for the nearly two-hour activity. There are rides and lessons for younger kids, as well.)
My son, Matt Yemma, and his fiancé, Elodie Kremer, are experienced riders and were thrilled to have this opportunity. I was more tentative, but game to try. Even riding bareback was a challenge, much less hanging onto my horse's tale with the water over my head. "Don't scream," my son said.
"You'll upset the horse," adds Elodie.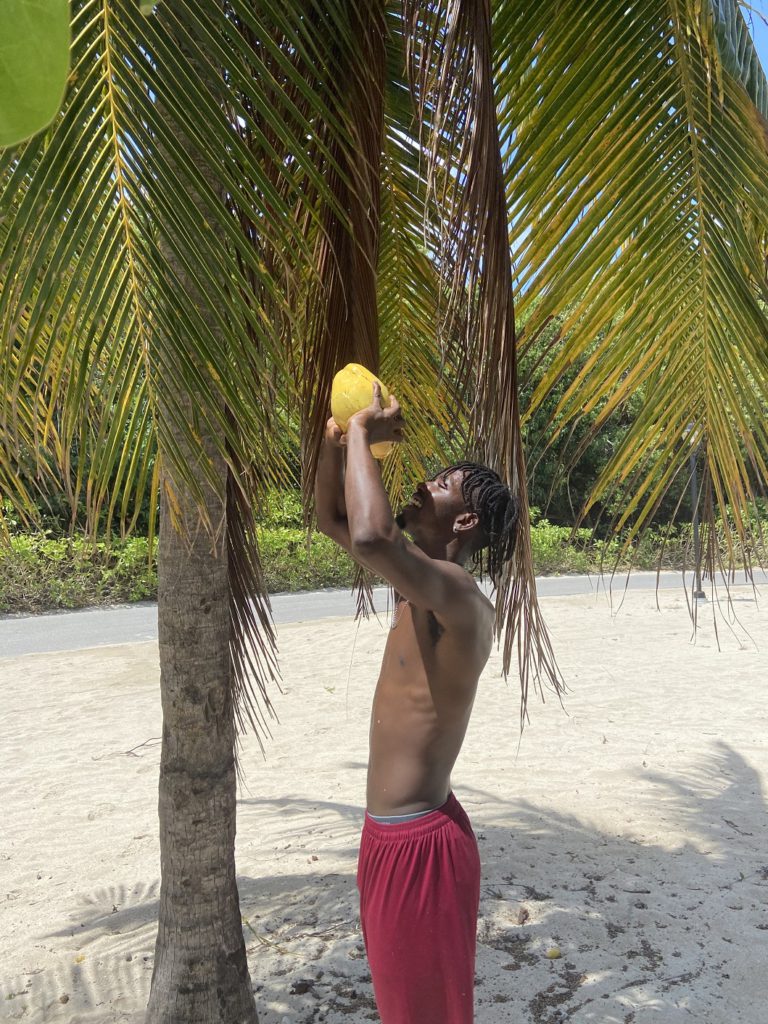 But, I think, travel is supposed to be about getting out of your comfort zone and trying new things. And the five-star Half Moon Resort certainly offers those opportunities, whether you want to try deep-sea fishing or scuba dive, hone your tennis or golf game, learn to sail, play pickleball, or mix special rum cocktails in a mixology class. Kids can learn about Jamaican culture at the picturesque Anancy Children's Village with its brightly colored buildings. (Jamaica has welcomed its millionth visitor since re-opening its borders in June 2020.)
The resort, which has hosted royalty (including Queen Elizabeth and Prince Harry), movie stars, writers, and politicians — JFK famously vacationed here before his inauguration — began in the 1950s when a group of entrepreneurs decided Jamaica's spectacular North Coast would be an ideal winter getaway for their families. Eleven of those original cottages remain.
Today, spread out on 400 manicured acres, there are 210 rooms and suites along two miles of beach and 27 villas with up to seven bedrooms that come with a butler, cook and housekeeper and a golf cart to tool around the resort. (Check out the Stay More, Save More packages that can save you 25 percent on a stay of four nights or more.)
Shernette Crichton, the resort's general manager, says multigenerational families are booking the villas that can sleep up to 14 for a month or more "with the grandparents paying the bill."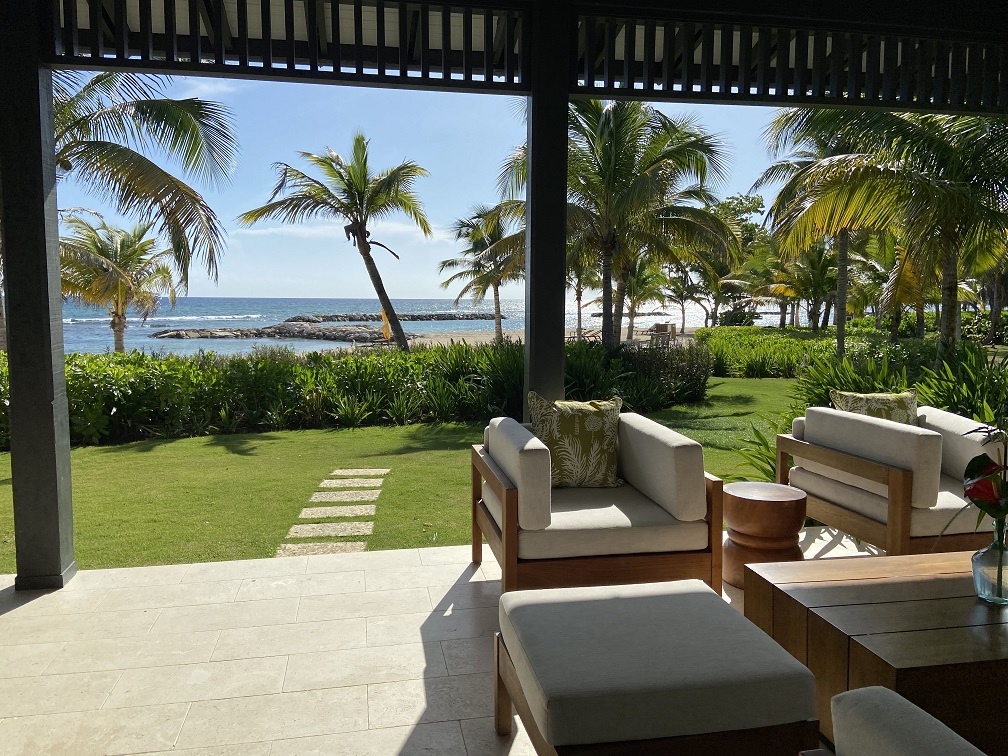 In these pandemic times, families appreciate the wide-open space the resort offers. Another plus for kids with special challenges: Resort staff are going to be trained to work with children on the autism spectrum, as well as other special needs. There is an on-site wellness concierge who facilitates COVID-19 testing. (You also need to get a test within three days of your trip to Jamaica and show that negative result, as well as an approved Travel Authorization form to board your flight to Jamaica.)
The five-star Half Moon resort, just 10 minutes from Sangster International Airport in Montego Bay, may well offer something for everyone. You may want to laze on the beach or at the new infinity pool, a tropical drink in hand, snorkel with the kids, chow down on jerk chicken with your feet in the sand, or enjoy a gourmet meal at Sugar Mill, one of the most famous restaurants in Jamaica built on the grounds of a former sugar cane plantation. Or watch the sunset from the terrace of Delmare, the new Italian seafood restaurant. (While you enjoy risotto-of-the-day, there's a special kids' sailing menu, including grilled snapper with mashed potatoes, as well as burgers and house-made pasta.)
Adults and kids alike tool around the grounds on bikes. "The bikes are so popular," said "Crichton. "And it's so safe you see kids out riding before their parents are up in the morning."
We are staying in the new Eclipse part of the resort, which, besides new rooms and suites, include the pool, seven new restaurants and bars and Fern Tree, said to be the most luxurious spa in the Caribbean, complete with over-water bungalows for massages and yoga, as well as the Ital Café for a raw vegan experience.
I love that families and couples co-exist so happily. One afternoon, a couple of kids raced down to the beach, buckets in hand, while couples canoodled in the pool. On the outdoor terrace at Delmare, a couple with a toddler enjoy dinner along with older — and younger couples. When the baby starts to fuss, his dad takes him a few steps to the beach.
We're able to enjoy breakfast on our expansive deck overlooking the gardens and the sea. The "coconut butler," a longtime resort gardener, comes by to see if perhaps we'd like him to bring us fresh coconut water.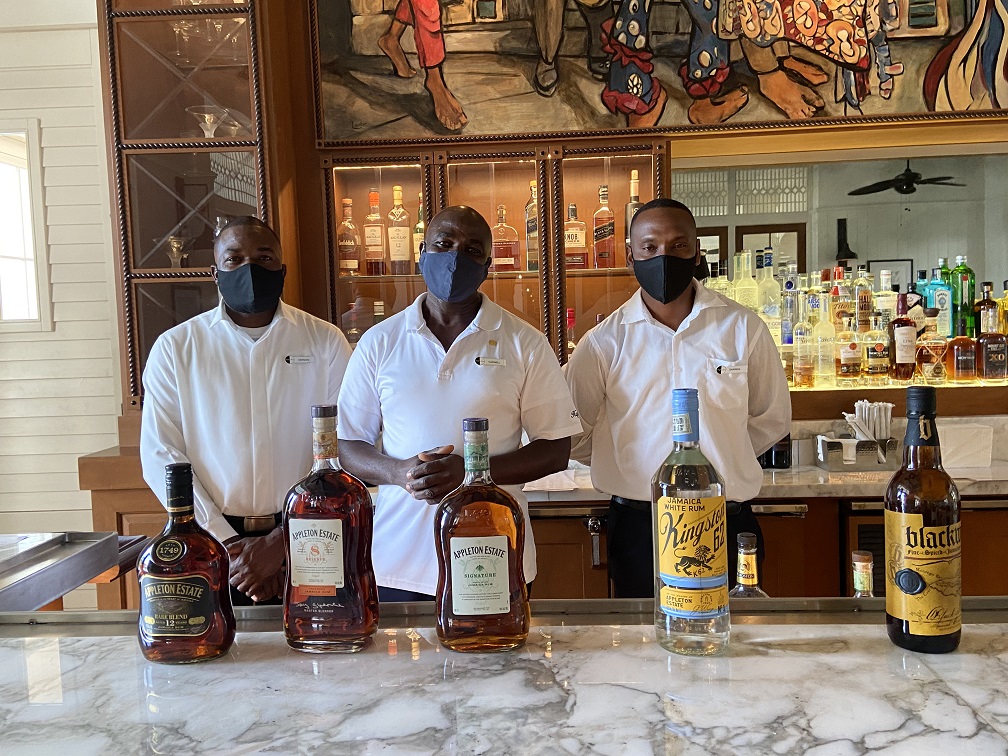 The addition of Eclipse at Half Moon creates a triumvirate of accommodation options under the Half Moon brand, including Founders Cove at Half Moon with the historic cottages initially built by the first owners and the large Rose Hall Villas on the opposite ends of the property, which offer their own staff.
Half Moon would make an ideal holiday getaway, I think — but not this year. "We are already sold out for Christmas," said Crichton smiling. "And the villas are sold out for Thanksgiving."
Something worth planning ahead for!
(For more Taking the Kids, visit www.takingthekids.com and also follow TakingTheKids on Twitter, Facebook and Instagram where Eileen Ogintz welcomes your questions and comments. The Kid's Guide to Philadelphia, the 13th in the kid's guide series, was published in 2020, with The Kid's Guide to Camping coming in 2021.)