By Eileen Ogintz
Tribune Content Agency
Ready to get back on a cruise ship?
"We see an incredible demand from our Cruise Critic readers and great interest in returning to sea. Cruise lines have been reporting the same, reports Colleen McDonald, editor-in-chief of CruiseCritic.com that tracks updates on the return to U.S. ports.
For that reason and because cruise ships are operating at reduced capacity, "There aren't many deals for cruisers sailing from the U.S. this year – at least not at present," she said.
And if you are thinking about a holiday cruise, or a cruise on the newest Disney ship, book sooner rather than later. Disney has already opened reservations for the much-anticipated Disney Wish, not debuting until June 22, 2022, that touts enhanced children's programming and dining, including a "Frozen" dinner theater and "Star Wars"-themed lounge for adults.
Many families aren't waiting to take bucket list trips to places like Antarctica and the Galapagos Islands, either. For Antarctica, check out the new, all-inclusive family-friendly voyage aboard World Navigator, the first expedition ship by Atlas Ocean Voyages. This Antarctica adventure is ideal for kids as young as eight, as well as active seniors. Another plus: chartered Atlas flights that will help prevent layovers and delays. Get ready to kayak past ice floes!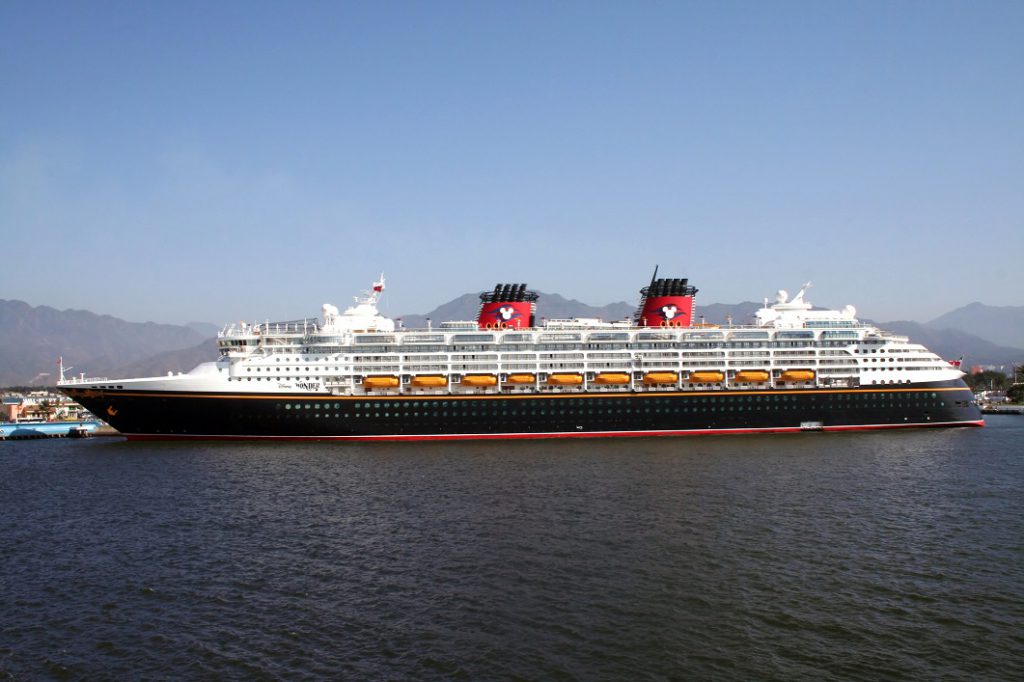 Quasar Expeditions offers specific family cruises on small yachts with special discounts for kids. There are child-friendly menus, guides who make every activity an adventure for all ages and once-in-a-lifetime experiences like swimming with sea turtles, close encounters with blue-footed boobies, snorkeling in crystal-clear waters, stargazing and more. Nearly all adults in the Galapagos have been fully vaccinated.
Is it safe? The U.S. Centers for Disease Control and Prevention has lowered its health notice on cruise travel from Level 4, which recommends avoiding all travel, to Level 3, which encourages travelers to get fully vaccinated before traveling. To comply with the CDC's directives, 95 percent of those on board must be fully vaccinated. However, there have been cases of even fully vaccinated passengers getting COVID, including in late July four vaccinated adults not traveling together and two others not vaccinated in the same traveling party sailing on a Royal Caribbean ship in the Caribbean. The tests came back as part of routine, end-of-cruise testing, done by the cruise line as proof of a negative test is required to return to the United States from abroad.
Public health experts underscore that while those who are fully vaccinated may still become ill, they won't get very sick—apparently as was the case for the cruise passengers–[ even with the contagious Delta variant now spreading rapidly. They also suggest parents wait until their children are vaccinated before cruising. "In regards to the Delta variant, nothing really has changed regarding travel advice," said Dr. Gary Kirkilas, a spokesman for the American Academy of Pediatrics. "We, along with the CDC, still advise against nonessential travel for all unvaccinated individuals (both children and adults)."
The hope is that vaccines for younger children will be available sometime this fall.
Celebrity Cruises was the first cruise line to have a ship sail from Florida — at 40 percent capacity and with great fanfare – and she returned without anyone contracting COVID-19. "Everyone was so happy," said spokesman Susan Lomax.
Certainly, expect changes on board — servers at the buffets, for example, enhanced cleaning protocols and possible limits on what you may do onshore. If you aren't vaccinated, you may be required to pay for three COVID-19 tests – ($178 on Celebrity, for example), mask up on board and have travel insurance. (A good idea in any case.)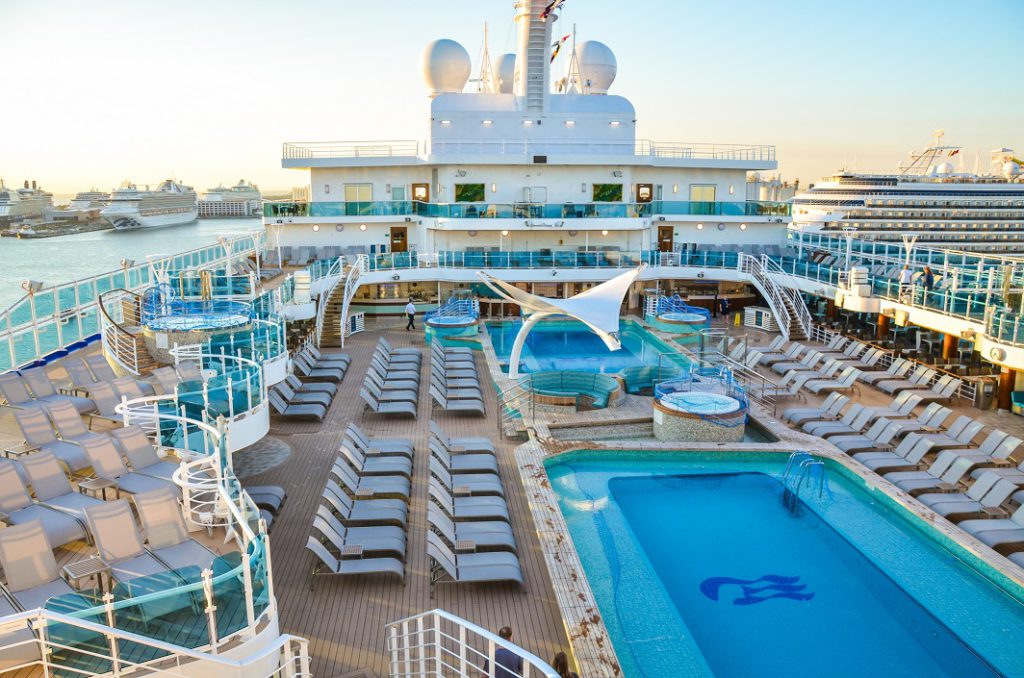 "The changes vary from cruise line to cruise line, and even cruise ship to cruise ship," said McDonald. "Cruisers should be familiar with their ship's guidelines, but also be aware that those could change by the time of departure – both due to cruise line changes, and potential changes in ports of call."
The 2021 Taking the Kids Cruise Guide will help you plan, based on the experience you want and the ages of your kids. For example, if you have teens who love water sports, consider a smaller Windstar ship in the Caribbean with a water platform and unlimited use of water sports equipment. For those cruising with grown kids, or no kids, and you're seeking a luxury experience, sail from Caribbean ports and in the Mediterranean on Seabourn Cruise Line.
Grandparents recommend Regent Seven Seas (the Mariner will resume sailing from Miami in December) for multi-generational trips because the cruises are all-inclusive, including shore excursions.
Before you book, make sure to read the fine print as cruise line refund policies vary from a future cruise voucher to additional onboard spending credits or a full cash refund.
The good news for cruisers is you have a growing number of options. Royal Caribbean, Princess, Carnival, and Holland America are among those sailing from Seattle, in some cases into October.
Come fall, Holland America Line is gearing up to restart cruising out of the Port of San Diego in California with a season of cruises to Mexico, Hawaii and along the California coast.
If you want to sail on a brand-new ship with all the bells and whistles, Carnival Cruise Line, which carries more kids than any cruise line, has announced that the Mardi Gras has just begun to sail from Port Canaveral in Florida.
Mardi Gras is the first ship in the Americas powered by the more eco-friendly Liquified Natural Gas (most ships are powered by diesel) and features six distinct themed zones and a wide range of outdoor attractions, including the longest ropes course and largest water park in the fleet with the much-anticipated BOLT Ultimate Sea Coaster. Some family-friendly staterooms accommodate up to five people and have an extra bathroom.
Besides Alaska this summer, Princess Cruises plans to return to sailings from U.S. ports starting between Sept. 25 and Nov. 28. On board, eight ships will take guests to the Caribbean, Panama Canal, Mexico, Hawaii, and the California coast.
According to CLIA, restarting cruises will provide a much-needed boost to the U.S. economy — with the cruise industry supporting nearly 450,000 American jobs and contributing over $55.5 billion annually. Before the COVID-19 pandemic, CLIA projected a whopping 32 million cruise passengers worldwide in 2020. Obviously, there are no projections available yet for 2021.
"Cruising is back and having vaccinated ships for these cruises in 2021 ensures that we can deliver the experience just how our guests remember and expect," said Gustavo Antorcha, president of Holland America. "We're ready to cruise!"
(For more Taking the Kids, visit www.takingthekids.com and also follow TakingTheKids on Twitter, Facebook and Instagram where Eileen Ogintz welcomes your questions and comments. The Kid's Guide to Philadelphia, the 13th in the kid's guide series, was published in 2020, with The Kid's Guide to Camping coming in 2021.)
©2021 Eileen Ogintz. Distributed by Tribune Content Agency, LLC.