TheCaribbean or Mexico? Alaska or the Mediterranean? Maybe you're dreaming about a cruise with kids on an expedition trip to the Galapagos Islands or Japan?
There are more choices than ever, from mega ships to expedition yachts. Choose among new itineraries with a focus on cultural and culinary experiences or ships with new programming for kids (even toddlers) and teens. State of the art sustainability efforts aboard ship not only help the planet but can teach kids and adults alike how to be better stewards of the environment.
There's no better time to book either as WAVE season, which lasts into March, offers some of the best deals (and perks) of the year. Follow your favorite lines on social media and join their loyalty programs to get extra perks on board. Especially if you are a cruise newbie, work with a travel advisor who is a cruise expert. Locate and connect with a Cruise Lines International Association-credentialed travel agent near you.
With so many cruise with kids choices, it's tough to choose the right cruise line or ship. It gets all the more difficult if you are trying to plan a family reunion when family members have such different travel styles. That's when a travel advisor can help. (And, you won't get blamed for anything that goes awry.)
CRUISE WITH KIDS SAFELY
Family cruising is back — and safe. The COVID-19 vaccine has proven effective and is widely available, even for babies. Plus, cruise lines have put in place many initiatives designed to keep passengers healthy. (Keep sanitizing those hands!)
Major cruise lines have begun to welcome back the unvaccinated traveler. Requirements for vaccinations and Covid-19 testing, however, still vary between cruise line. Make sure to check in advance to avoid surprises at the port of embarkation.
Many of the public health protocols put into place not only help cruisers stay healthy but enhance the experience. You will see more complimentary restaurant options (to spread out crowds), more outdoor space, more servers at buffets, more individual servings and more shore excursions offered for smaller groups.
PLAN A MULTIGENERATIONAL CRUISE WITH KIDS
Cruises are still an easy way to take the whole gang on vacation (especially in Alaska and Europe), get qualified assistance with the kids and reduce the stress of group travel. Cruise with kids vacations are especially popular for multigenerational groups. There are activities for all ages — even pickleball on Holland America ships – and food to suit all tastes. Cruise fares are almost all-inclusive so everyone, especially grandparents, if they are footing the bill, knows up front what they're spending.
More than 20 television and radio stations across the U.S. interviewed Eileen about 2023 cruise wave season. Here are four clips
Carnival Cruise Line, with the most domestic ports, notes that half of Americans live within a five-hour drive of a port. That's an easy way to save on airfare. Some cruise lines like Holland America and Cunard have solo cabins.
Another plus: with organized kids' and teen programs, grandparents also can spend some unfettered time with their adult children away from home where there is the pull of never-ending chores, car pools, work….
MORE IMMERSIVE EXPERIENCES ARE TRENDING ON CRUISES WITH KIDS
Princess Cruises, Holland America Line have added more immersive programming and a focus on locally sourced food, especially in Alaska.
Cruise companies are also touting bucket list trips to places like Antarctica and the Galapagos. Disney Cruise Line and Abercrombie & Kent even have a Family Expedition cruise with kids to each destination. Seabourn has two new expedition ships for the well-heeled traveler without kids.
Quasar Expeditions offers specific family cruises on small yachts with special discounts for kids, child-friendly menus and guides who make every activity an adventure for all ages. For those with older and grown kids who prefer more intimate settings, UnCruise offers nature and wilderness-oriented experiences on small boats. In some cases, you can charter one just for your family.
Windstar offers a choice between newly renovated yachts and sailing vessels that can go to smaller ports, including itineraries in Tahiti.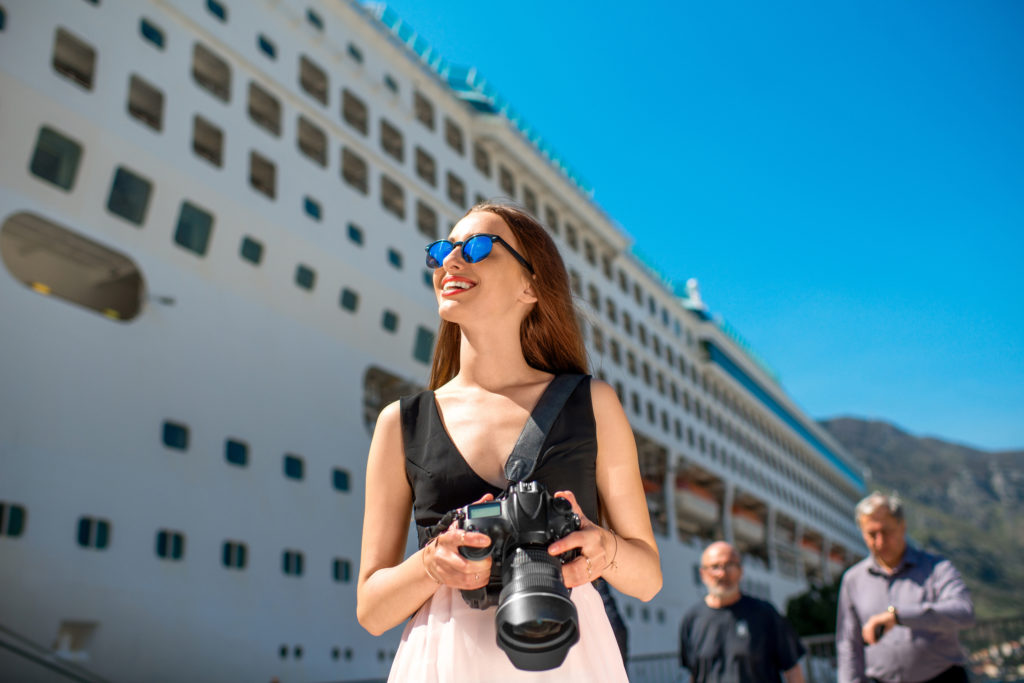 WHY CRUISERS WITH KIDS NEED TO GET TRAVEL INSURANCE
Most travelers who go on cruises hope the experience will be smooth sailing. But when something goes awry on a cruise with kids vacation, things can go south quickly and having cruise insurance can make all the difference.
Here are some of the reasons why purchasing travel insurance is so important. First reason: protect your investment in the event of last-minute cancellations. Cruise lines will try to sell you their own waiver, but if you read the fine print you'll see they only offer refunds when you cancel your trip for a limited list of covered reasons. You need to make medical emergencies more manageable without having to pay everything out of pocket. Travel insurance is there when you miss the boat — literally. Missed flights and missing bags become big problems when you're beginning your cruise vacation. Additionally, you're insured against family illness, theft, accidents and other unforeseen circumstances your insurance may cover. A top-flight cruise travel insurance policy, such as the plans offered by Allianz Global Assistance, can offer recourse from the unexpected.
COMBINE A CRUISE FROM FLORIDA WITH A VISIT TO ORLANDO – OR ANOTHER CITY
Many families opt to take a few days before a cruise to explore where they are cruising from, as we did when cruising from Vancouver to Alaska. Arriving at the port early is an especially good bet these days because no one wants to miss their ship because of unexpected travel snafus.
Arriving early really pays off for those cruising from Port Canaveral near Orlando, whether you are cruising Disney or Carnival, Royal Caribbean or Norwegian. Visit the Kennedy Space Center. Of course, you have all of the Orlando theme parks to choose from. Besides Walt Disney World and Universal Orlando Resort, opt for SeaWorld, LEGOLAND Florida or the Peppa Pig Theme Park, the first in the world.
Orlando also has a robust food scene, hotel options for every budget, and there are plenty of free and inexpensive things to do too, with USA Today ranking Orlando as the top most affordable destination among U.S. cities.
CRUISE REVIEWS OF MAJOR FAMILY-FRIENDLY LINES OFFERING CRUISES WITH KIDS
Follow health protocols. Plan your cruise. Arrive in port early. Explore. It's key to make sure the entire family is on board with the vacation plan. Start by choosing a cruise line and ship that fits your family's vacation style, needs and budget. The 2023 Cruise with Kids Guide, created with our partners at The Family Travel Forum, will help you plan an adventure at sea.
Here are some of the top family cruise lines offering cruise with kids vacation options, in alphabetical order. Please note that facilities and onboard experiences may change with little notice to meet the latest public health protocols.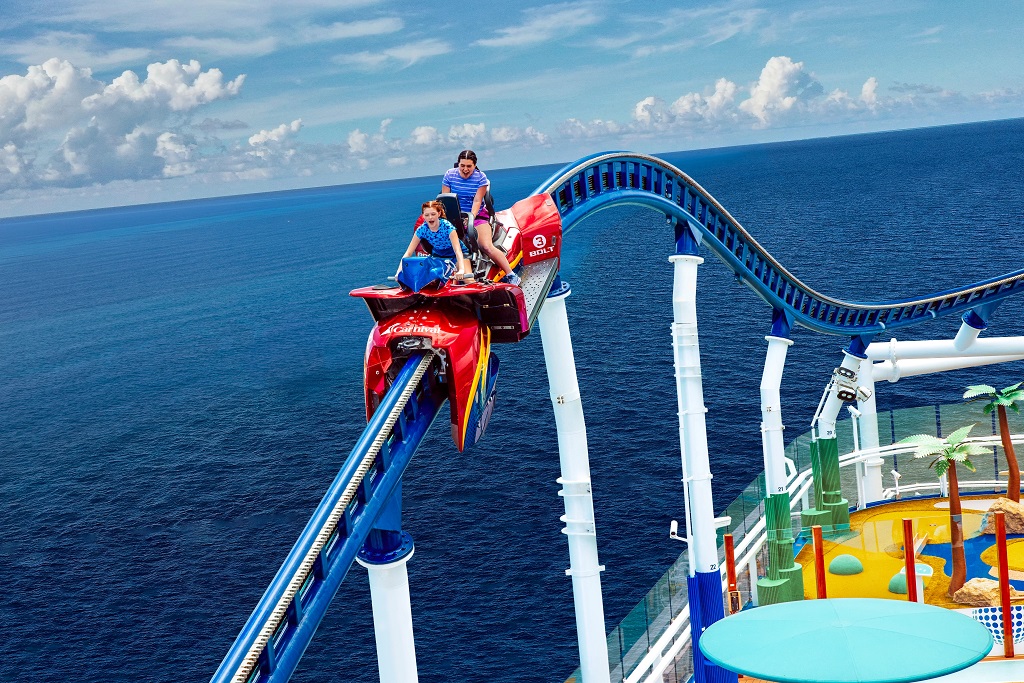 Carnival Cruise Line is exceeding popular with families because of its myriad of activities. There's everything from water slides to organized kids and teen programs, extensive food options, affordability and the chance to cruise from a port a day's drive from home.
What's New: Carnival will introduce two new ships to the fleet in 2023: Carnival Venezia and Carnival Jubilee. Carnival Venezia will offer a wide range of year-round sailing options from New York's Manhattan Terminal, with 10 different cruise durations and 22 unique itineraries with visits to 25 ports beginning June 15.
Debuting Carnival's new Fun Italian Style, Carnival Venezia will combine beautiful Italian décor and theming with Carnival's signature fun for an unparalleled cruise experience, including a dining room with its own gondola, new culinary options.
Carnival's newest Excel-class ship, Carnival Jubilee is currently under construction and her delivery date is set for December, with an inaugural sailing December 23 from Galveston, Texas. Featuring many of the favorites on her sisters Mardi Gras and Carnival Celebration, the ship will sail seven-day Western Caribbean sailings, to destinations like Cozumel and Costa Maya, Mexico, and Mahogany Bay, Isla Roatan.
For Toddlers: Carnival is in the process of introducing an expanded youth program including the new Turtles Program, targeting Carnival's youngest cruisers – guests under the age of 2. The program introduces an array of special activities, like Baby Turtle Trek – an interactive event with fun facts about sea turtle conservation.
For Kids: Carnival Cruise Line typically offers complimentary programming and facilities for kids and teens in three age groups: Camp Ocean (ages 2-11) is designed for younger cruisers and features indoor play areas stocked with games and toys. Staff host themed activities and offer a variety of fun-filled activities for the Penguins (2-5s), Stingrays (6-8s) and Sharks (9-11s). Kids can also eat with their counselors so parents can enjoy a night to themselves and enjoy a Green Eggs and Ham Breakfast with Dr. Seuss characters for a nominal fee.
For Tweens and Teens: Circle "C" provides 12- to 14-year-olds with a place of their own to dance, watch movies or play games and get together with new friends. At Circle "C," ages 12-14 will participate in activities like anime drawing lessons and pop culture games. Teens ages 15-17 will enjoy an authentic tea ceremony, Japanese crafts and games to encourage new friendships at Club O2.
Culinary: Carnival just announced world-renowned chef and restauranteur Emeril Lagasse will serve asits Chief Culinary Officer. Emeril's restaurant concept, Emeril's Bistro, is already popular on-board MardGras and Carnival Celebration – and Carnival Jubilee will feature Emeril's Bistro when she debuts in Galveston in December.
The fleet's 15 ships, including the newest, Celebrity Beyond, are known for their sophisticated cuisine, upscale ambience, destination-focused itineraries and unrivaled, personalized service. Families enjoy cruising Celebrity because of its contemporary, more luxurious feel compared to its sister Royal Caribbean ships.
What's New: This December, the line will unveil its fourth Edge Series ship, Celebrity Ascent, recognized for its modern and contemporary spaces like the Grand Plaza, Sunset Bar, and Rooftop Garden, in addition to more than 30 food and beverage options onboard. The ship will then offer a full season of Caribbean sailings from Ft. Lauderdale's Port Everglades.
For Kids: Celebrity offers families Camp at Sea with a unique nautical program that teaches 6 to 9-year-olds the basics of sailing including navigation and weather patterns and a Creation Station for those 3-5. The STEM AT SEA programs on certain ships have been built with the Frost Science Museum covering such topics as marine wildlife and conservation. Celebrity boasts that with over 500 activities, the schedule changes every sailing depending on the interests of the kids that week. Celebrity also offers Autism-Friendly cruises providing a welcoming environment where kids can enjoy sensory-friendly films, toys and dietary menu options.
A cruise vacation with Europe's leading cruise line will give your family a chance to get to know European families through a Teens Lounge plus the supervised Squok Club (activities grouped by ages 3-6 and 7-11) with Peppa Pig as the mascot. The Costa Crociere company, headquartered in Genoa, Italy and founded in 1948, has 27 ships which operate under the Costa, AIDA and Costa Asia brands.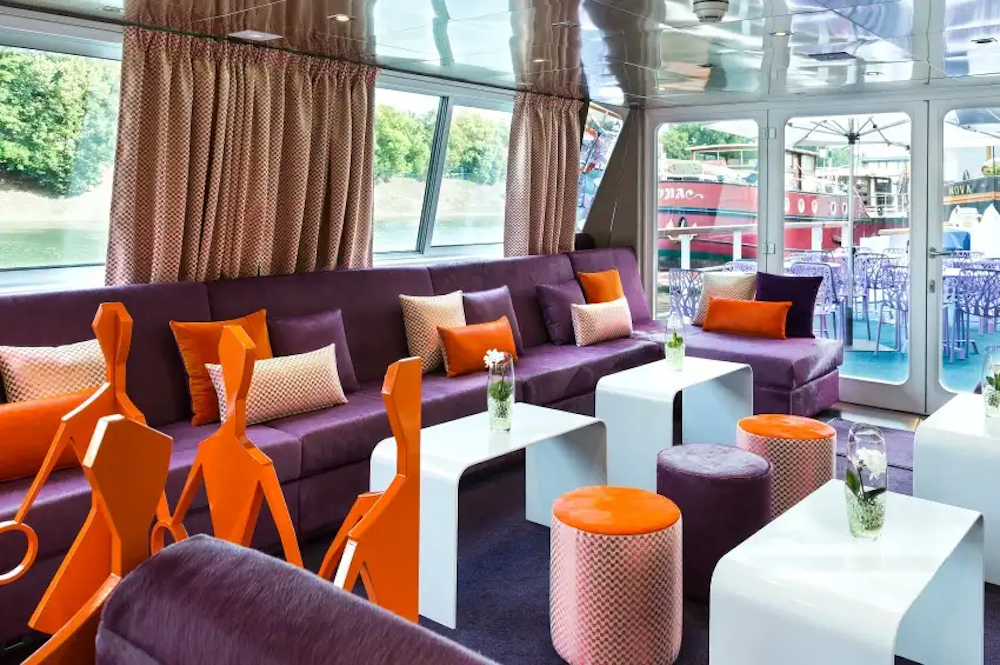 This is one of the world's largest river cruise companies operating more than 50 river and small ship cruises, including river ships throughout Europe, canal barges in France, Mediterranean cruises, and cruises around the world. International experience with a French Flair means service and food are excellent. There's a friendly, multilingual staff. Shore excursions (included in rates) emphasize expert guided tours of local arts and history. CroisiEurope, while new to Americans, is very popular among European families because it's the only river cruise where children under 2 travel free and children under 10 travel at a discount.
What's New: CroisiEurope has returned to the rivers of Europe with cruises in Portugal, Croatia, Spain, France, and Germany. They are introducing new destinations all the time. Special Family Club Cruises with CroisiFamily itineraries operate during the summer months. They will sail in Portugal, Italy, Spain, France, Germany and Croatia, where children 16 and under travel free or half-priced. Multigenerational groups and groups of friends may prefer the privacy of one of their elegant, crewed barges which ply the canals through the gorgeous French countryside. Both options provide wonderful values and unforgettable experiences. You can see in our review of a CroisiEurope cruise.
For Kids: CroisiEurope features river cruises with cycling and hiking shore excursions for families who like to actively explore together. With such superb cuisine at sit down meals, kids are exposed to new foods and can sample everything.
For Teens: Tweens and teens with a cultural bent or an interest in practicing their French will love this river cruise. Look for itineraries offering hiking, biking and other off-beat shore tours for more adventurous travelers.
Around the Ship: CroisiEurope is the global leader in river cruise ship building, so their vessels are extremely comfortable and able to navigate in unusual waters. There's always a main restaurant, bar, lounges, library and roof deck space for sightseeing. Each ship is unique and designed for the smallest harbors at the destination, with easy access that's ideal for family elders. Don't expect constant activities or kids' clubs because the focus is on the destinations and local culture.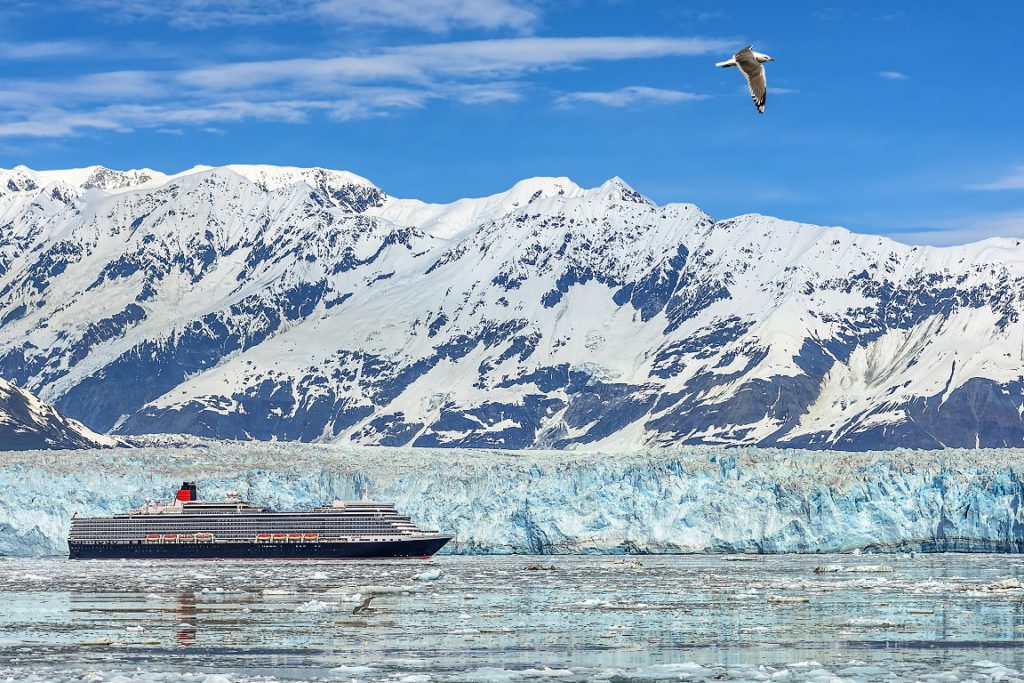 Cunard continues the tradition of luxury cruising that began in 1840, a tradition complete with fencing and dance classes on all three Queens. It is the only line offering regularly scheduled transatlantic service between New York and Southampton, England on flagship Queen Mary 2, including the only kennel at sea with a full-time Kennel Master.
What's New: Cunard will sail an Alaska summer season in 2023 when Queen Elizabeth sails seven roundtrip voyages out of Vancouver, each ranging from 7-10 nights. Itineraries feature scenic cruising through the Inside Passage including the awe-inspiring Glacier Bay National Park. Cunard offers full days in several of the region's ports including Juneau, Ketchikan, Sitka, Skagway, Victoria and Icy Straight Point. The line's new partnership with the Royal Canadian Geographical Society (RCGS) will feature experts on every voyage in the 2023 Alaska season as part of Cunard's renowned Insights enrichment program.
For Babies: The Night Nursery is available for children ages 6-23 months from 6pm-11pm. It is free of charge on a first come, first served basis.
For Kids: Kids ages 2-7 are invited to the Play Zone, an area stocked with books, toys, puzzles, computer games, and more. Tots ages 6 months to 2 years are welcome with a parent in the Play Zone. The Kids Zone is for ages 8-12 and features gaming consoles, sports competitions, arts 'crafts and karaoke.
For Teens: Teen Zone offers team games and deck sports by day, while evenings bring pizza and dance parties. Game consoles are available. All kids and teen programs are free-of-charge.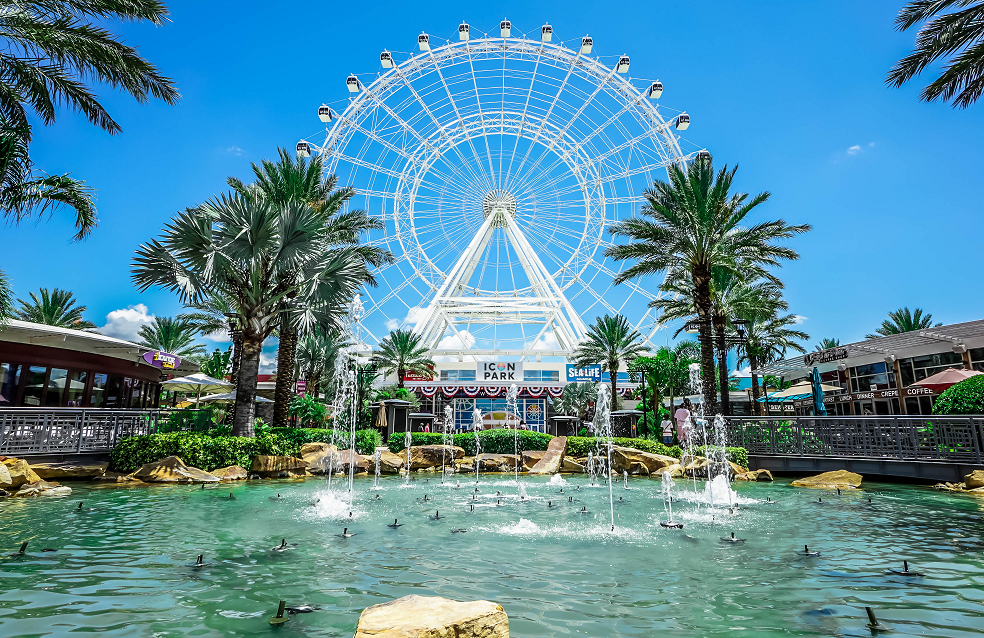 PREPARE LITTLE ONES FOR A DISNEY CRUISE WITH A TRIP TO WALT DISNEY WORLD RESORT
After a few thrilling days at Walt Disney World, Universal, SeaWorld or Legoland many families joke that they need a vacation…after their vacation. That's why combining Orlando's top four theme parks with a cruise is such a good idea. There are many options from Port Canaveral including Carnival Cruise Line, Disney Cruise Line, Royal Caribbean , Norwegian Cruise Line and MSC Cruises.
Orlando is a great bet for a few days with sunny skies and warm weather with plenty to do at the theme parks and beyond including world-class dining, parks, museums, golf, tennis and shopping. There are plenty of free and inexpensive things to do too, with USA Today ranking Orlando as the top most affordable destination among US cities.
The Wheel at Icon Park with spectacular views can be as low as $19.99 for adults. Step beneath the waves in the 360-degree ocean tunnel at Sea Life Orlando Aquarium and come face-to-fin with sea turtles, stingrays and more. Locals enjoy Disney Springs as much as tourists with street performances, plenty of options to eat and shop. Kids can build as many LEGO figures as they want at The LEGO Store. At Universal CItywalk, parking is free after 6 pm (except on special events nights) and free activities include dance parties, water taxis, restaurants and more. Hike or bike along the 20.8-mile West Orange Trail or visit the Tibet-Butler Preserve — 438 acres of wilderness in the Butler Chain of lakes.
With little ones, a Disney theme park/cruise vacation is a special opportunity to layer magic onto more magic while they're young enough to enjoy it. Staying at a Disney Resort hotel makes the whole trip easier, especially with preschoolers who will have fun on the parks' transportation systems. They will love the themed rooms at Resort hotels including Disney's Art of Animation Resort and Disney's Animal Kingdom Lodge. You'll find plenty of healthy children's meal choices and options, plus chefs happy to accommodate most special dietary needs. And, of course, plenty of fun for the littlest park goers.
It doesn't have to be exhausting! The Disney panel of experts can help guide your trip while the new Disney Genie Service, built into the My Disney Experience App, helps you organize your time in the parks once you have arrived. Theme park/cruise vacation packages also include "magical" transfers from the airport to your Walt Disney World hotel and to the ship. A trip to Walt Disney World is the perfect warmup, especially with preschoolers, before you sail. Now, ready to cruise?
Disney leads in creative kids' programming and activities, from character experiences, larger-than-life youth clubs, pools, aqua play areas and waterslides to themed deck parties that culminate with dance parties and fireworks at sea. Cruise Critic has repeatedly named Disney Cruise Line the "Best for Families." *NOTE: For sailings departing from the United States and Puerto Rico, Disney Cruise Line no longer requires guests to be vaccinated and tested for COVID-
What's New: Disney Wish, which debuted in July 2022, is an innovative, family-focused ship boasting 1,254 staterooms, including 53 concierge staterooms. Many are connecting, some with king beds and a sofa bed, third and fourth wall bunks and even four large Royal Suites (two are duplexes!). Expect a golden Cinderella in the Grand Hall, enhanced children's programming, a "Frozen" dinner theatrical experience and two adult-only restaurants, including an upscale French restaurant and a modern steakhouse. At the Walt Disney Imagineering Lab in Disney's Oceaneer Club, kids can design thrill rides, before heading to the upper deck to surf the 760-foot-foot-long AquaMouse water coaster. While the kids play, adults can head to the adult-only pool and spa. All ages meet up at the Star Wars Hyperspace Lounge (it turns adults-only after dark) for a Stars Wars themed drink inspired by destinations such as Batuu and Mustafar. (More Disney Wish details here.)
Family Favorites: Families love Disney's private island Castaway Cay with its snorkeling lagoon, bike trails, stingray encounter and beaches. Book ahead for the don't-miss limited engagements of two popular experiences: Pixar Day at Sea on the Disney Fantasy and Marvel Day at Sea on the Disney Dream.
For Babies: Children ages 6 months to 3 years (or from 1 to 3-years-old on Transatlantic and Panama Canal itineraries) are welcome at "it's a small world" nursery, where they'll be cared for by trained counselors. Nursery space is limited, and reservations are required.
For Kids: Open to kids ages 3-12, Disney's Oceaneer Club is the ultimate destination for creativity and fun. Step into Mickey and Minnie Captain's Deck, Andy's Room, Star Wars: Millennium Falcon, Star Wars: Command Post, Marvel Super Hero Academy and Pixie Hollow.
For Tweens: The 11 to 14-year-olds have their own Edge club with comedy improv classes, trivia contests, pirate challenges and a lounge with flat-screen TVs, the latest video games, computers and more.
For Teens: Teens 14-17 have their own smoothie bar in Vibe, a space to chill out, listen to music, watch TV and play group games. On the Disney Dream and Disney Fantasy, teens have their own sundeck. There are even special teen shore excursions like The Wild Side at Castaway Cay, where teens explore on bikes, snorkel, and ride a high-speed boat around the island.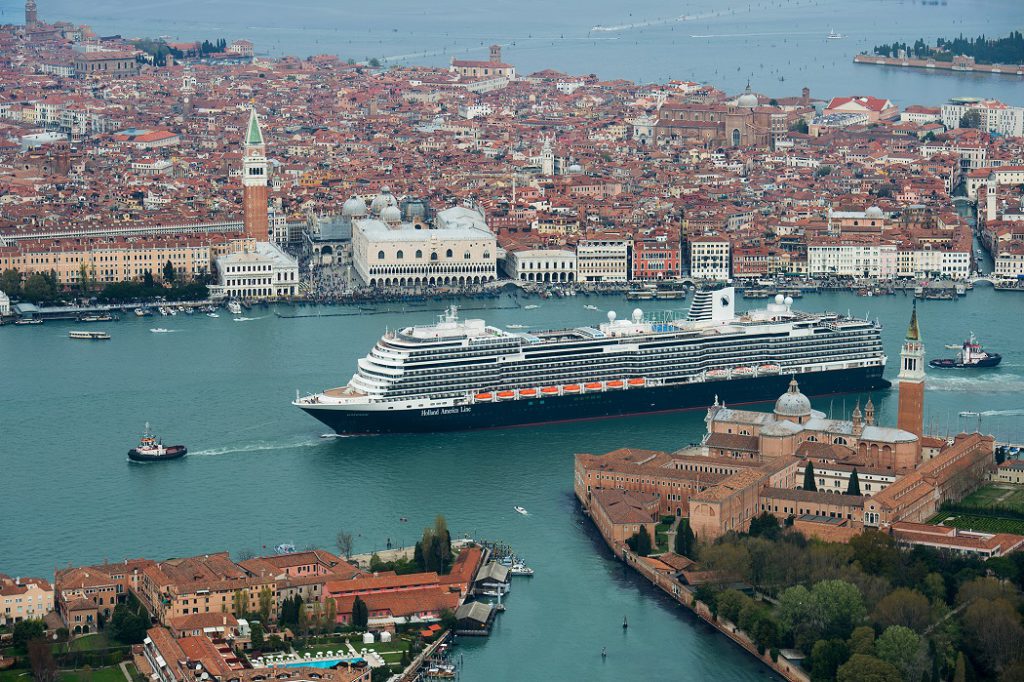 This line now carries more than 20,000 kids and their families every year, including many multi-generational groups. Passengers applaud HAL's diverse itineraries (heading back in Asia in 2023) for its 11 mid-size ships. There will be six ships in Alaska this summer with more visits to Glacier Bay than any other cruise line. The cruise line is also adding more longer cruises — some 9 day rather than 7 — and longer two-week+ cruises leaving from the US.
What's New: Holland America Line has been named the Official Cruise Line of the Professional Pickle Ball Association. All ships in the Holland America Line fleet feature pickleball courts with amazing top-deck views. Beginning in February and rolling out fleet-wide by April 2023, complimentary beginner lessons will be offered by shipboard instructor while , "How to Play Pickleball" tutorial videos will be featured on in-stateroom TV programming. Guests will be able to purchase branded pickleball starter kits in the shipboard retail shops starting in 2023.
Holland America Line has added more West Coast itineraries out of Port of San Diego in California with a season of cruises to Mexico, Hawaii and along the California coast while its newest ship, Rotterdam is cruising the Caribbean from Fort Lauderdale promising world-class dining (menus created by celebrity chefs), innovative entertainment (BBC Earth in Concert and B.B. King's Blues Club, among them).
There is also an emphasis on programs and activities that bring aboard the culture and cuisine of the region where the ship is sailing with cooking demonstrations, port-to-table dishes in the dining room and cultural ambassadors.
Holland America Line launched its "Alaska Up Close" program that deeply immerses guests on Alaska cruises in the local culture with authentic onboard programming, cruise activities and award-winning shore excursions. Exclusive experiences include experts leading workshops and lectures from those who know Alaska best. Feast on fine dining events showcasing the culinary traditions of the region while respecting sustainable seafood and agriculture policies at each port.
For Babies: Holland America welcomes infants 6 months and older (12 months on Transocean sailings). By advance request through the Service Department, guests may arrange commercial baby food, diapers and refrigerators for a nominal fee. A limited number of highchairs, booster seats and cribs are available at no charge.
For Kids: The Club HAL program provides supervised activities for kids ages 3-12. All children participating in the youth program must be completely toilet trained and pull-up free. Club HAL activities include PJ parties, arts and crafts, pirate treasure hunts. kids Olympics, video game tournaments, and more. Children with special needs are invited to attend Club HAL activities under the supervision a trained staff and at the moment are limited to children who are fully vaccinated.
For Tweens: The 8-12s have their Club Hal area featuring air hockey, foosball, Kinect for Xbox 360, and large LED screens for video games and movies. Teens also enjoy dance parties, deck sports, trivia nights, karaoke and Xbox tournaments.
For Teens: The Loft is an adult-free lounge where teens ages 13-17 can hang out and enjoy movies, games, and music. The teen-only space, supervised by HAL staff, is where teens enjoy music, games and more. Other activities include volleyball, a steel drum class, jewelry making and mocktail mixologist. Guests aged 16 and older are invited to use the onboard Fitness Center.
Around the Ship: Look for swimming pools, basketball, volleyball and tennis. Families love the private island Half Moon Cay with its array of activities like snorkeling, bicycle tours, water sports, and adventure areas. In addition to Club HAL and teen activities, kids' programming and cartoons are on the in-cabin television on the HAL entertainment channels.
MSC CRUISES
MSC Cruises offers innovative design, glamorous public spaces, international cuisine, nightlife and terrific kids' clubs for ages 3-17 — all with a European flair. The line, known for its value pricing and last-minute cruise bargains, is very popular with European families. That's why US itineraries sailing from Port Canaveral (new homeports for 2023 include New York and Miami) to the Caribbean and Mexico feel so multicultural.
What's New: The company's 21st ship, MSC Seascape, features 2,270 compact cabins with 12 different types of staterooms and suites. (MSC Yacht Club is their upscale private wing.) Families appreciate the buzz of several dining venues, bars and lounges serving a variety of cuisines. There are six swimming pools onboard, including a pirate-themed kids splash zone, an expansive sun deck and a waterfront promenade. Take a selfie on the glass-floored Bridge of Sighs on deck 16, get tossed around by Robotron, a robotic thrill ride; or head indoors to try a VR Formula 1 race and motorcycle ride. It will be making Eastern and Western Caribbean sailings from a new Miami homeport.
MSC has been a leader in sustainable technologies at sea. MSC World Europa (it housed dignitaries at the Qatar World Cup) was its first LNG-powered ship; the line's second LNG-powered vessel, MSC Euribia, sails in June 2023. MSC Seascape also has the latest environmental technologies; read more about sustainable cruise travel here. The line's private island, Ocean Cay MSC Marine Reserve, is a sterling example of how hard work and money transformed a Bahamian waste dump into a tropical paradise and coral reef research center.
Norwegian Cruise Line invites you to cruise with your kids on 18 ships departing from several U.S., European and Asia-Pacific homeports. The cruise line is distinctive for "Freestyle" Dining, meaning you can eat when you want and where you want. Note that many of the a la carte options carry a premium fee. The newer ships have space dedicated to craft brews and fine wines, Broadway shows, a nursery accepting ages 6 months and up, plus innovative use of outdoor spaces.
What's New: This past August 2022, Norwegian Cruise Line (NCL) debuted its newest, most innovative ship, Norwegian Prima, from the all-new Prima Class. The award-winning vessel features multiple first-at-sea innovations appealing to families including a three-level racetrack, a virtual gaming complex, and the fastest slides at sea. Norwegian Viva, the second ship from the Prima Class set to launch this summer 2023, will mirror the upscale design and structure,. Both ships cater to multi-generational families with a breadth of available amenities and dedicated children and teen venues and programs.
For Kids: Norwegian Prima features exclusive leading attractions such as the industry's first three-level racetrack, Prima Speedway. Featuring a longer racetrack (1,378 feet/ 420 meters) that's 22% larger than the current racetrack on Norwegian Encore, the speedway will now go around and through the funnel of the ship and boasts 14 nail-biting turns where 15 drivers can simultaneously race on the open ocean, reaching speeds of more than 30 mph (50 kph).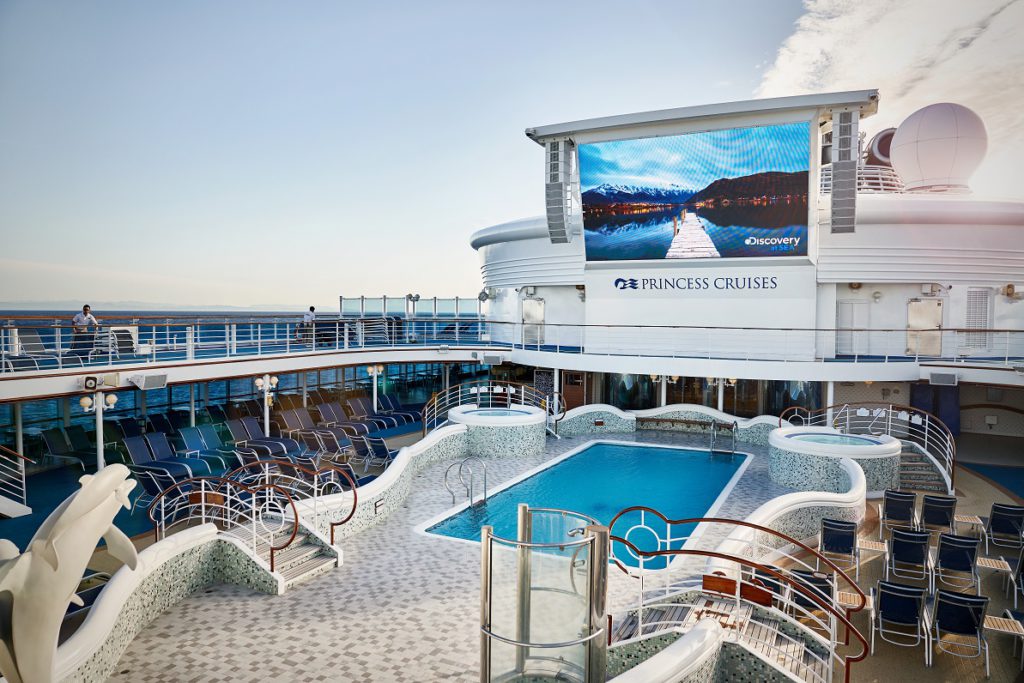 Princess Cruises is known for its quality service and innovations like the wearable tech Medallion Ocean coin that facilitates contactless service for every passenger. In addition to sophisticated, low-key evening entertainment and Broadway calibre shows, the offer enrichment programs in partnership with the Discovery Channel and others.
What's New:Highlights from Discovery Princess, the line's newest ship, include the breathtaking Atrium & Piazza, 50% larger than on other Princess ships, thelargest Movies Under the Stars screen, two deep tank swimming pools and a brick-oven pizzeria. USA TODAY calls the signature SeaWalk, a dramatic glass-bottom walkway one of the "Top Gee-Whiz Features at Sea." Princess Cruises' Caribbean Princess has The Reef Splash Zone, their first spray park, which is ideal for families.
Sky Princess, Enchanted Princess and Discovery Princess have the line's first Sky Suites, which feature Princess' largest balconies at sea and can accommodate up to five guests making them ideal for families.
For Kids: Princess Youth Programs typically start at age 3 with The Treehouse, a bright, whimsical forest and animal-themed center including hands-on activities for kids. In-room babysitting is not available, but there is late night group sitting for $5 per child. On shore days, youth programs are offered.
For Tweens: The Lodge for 8-to 12-year-olds is inspired by the great outdoors. In collaboration with Discovery, Princess expanded its Discovery at SEA partnership with re-imagined youth centers called Camp Discovery. Additionally, cultural activities related to the Caribbean, Alaska and Europe will help young cruisers learn about the customs and nature of where they cruise. MythBusters science activities will challenge their minds.
For Teens: The Beach House offers ages 13-17 a contemporary surf-themed lounge where teens can hang out and socialize, enjoy parties, movies, teen makeovers, dance classes and game tournaments.
Around the Ship: Families love the Movies Under the Stars, swimming pools, the line's private island Princess Caye, video games, basketball courts and more. Afternoon tea is a time-honored tradition on Princess ships. Guests can get moving with newly launched fitness classes through Pure Barre, YogaSix and StretchLab brands.
There are Discovery, Discovery Family and Animal Planet unique shore excursions, star gazing opportunities from the top deck and on-board activities including a survival-style game show celebrating some of Discovery's top survival tales. For Alaska cruises, Princess offers a National Park Service Junior Ranger Program that teaches kids about glaciers, endangered wildlife and other animals native to the region.
Regent Seven Seas is known for small ships, attentive service, food and amenities. Everything is included — even shore excursions. That's why the upscale line is a favorite of grandparents who are treating their families to a trip, particularly a bucket list trip in Alaska.
Think of every kind of food and entertainment you want aboard some of the world's biggest and most innovative ships. And that's only the beginning — this is not the cruise line for couch potato relaxation. The cruise line has itineraries to more than 270 destinations in 72 countries on six continents, including Royal Caribbean's private island destination, CocoCay, in The Bahamas.
What's New: Allure of the Seas is the first Oasis Class ship to ever sail from Galveston, Texas, offering 7-night Western Caribbean sailings from Royal Caribbean's new $125 million cruise terminal.
Reservations are now open for Icon of the Seas, setting sail January, 2024 from Miami. It will boast more ocean views and pools – one for each day of the week – than ever before, plus more than 40 new and returning dining, bar and nightlife venues.
For Families: My Family Time Dining enables kids to complete dinner in 45 minutes at the early seating. They will be met by Adventure Ocean youth program counselors to be escorted back to the kids' club for evening activities while parents relax. There are special kids dinners as well so parents can enjoy date night. (There are drop off nurseries for ages 6 months+ on select ships at an extra charge.)
Wonder of the Seas features a new, underwater-themed play area for kids, Wonder Playscape, with slides, climbing walls, imaginative puzzles and more. Kids programs for ages 3-11 include hands-on science, art projects related to the regions the ship is visiting, theater, and more. family activities.
Tweens and teens (groups for ages 12-14 and 15-17) have included activities ranging from sports tournaments, to DJ training, Karaoke and more.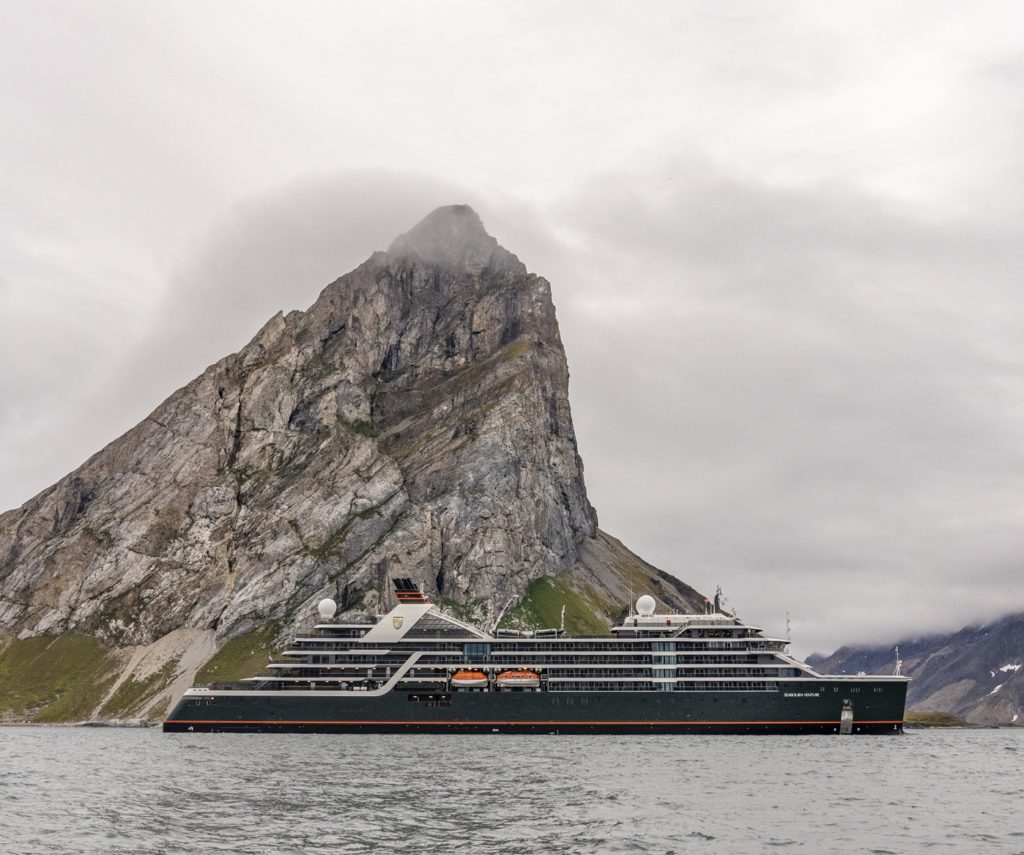 Seabourn is for the luxury cruiser traveling without kids or with grown kids who wants an adventure without all the work. Expect six-star service, fine dining, premium spirits and wines all included in rates. Best yet, their intimate, all-suite small ships carry between 458 and 600 guests each. Cruise the Caribbean, Alaska or the Mediterranean, among the options.
Seabourn recently announced two new purpose-built expedition ships, the Seabourn Venture and a sister ship, the Seabourn Pursuit, coming later this year. The intimate (just 132 suites) all-inclusive ships boast custom-built submarines so guests can get a unique view of the world underneath the ocean's surface. They will also carry double kayaks as well as Zodiacs for adventure excursions led by experts who will enhance your experiences in Antarctica, the British Isles, the Arctic or the Northwest Passage.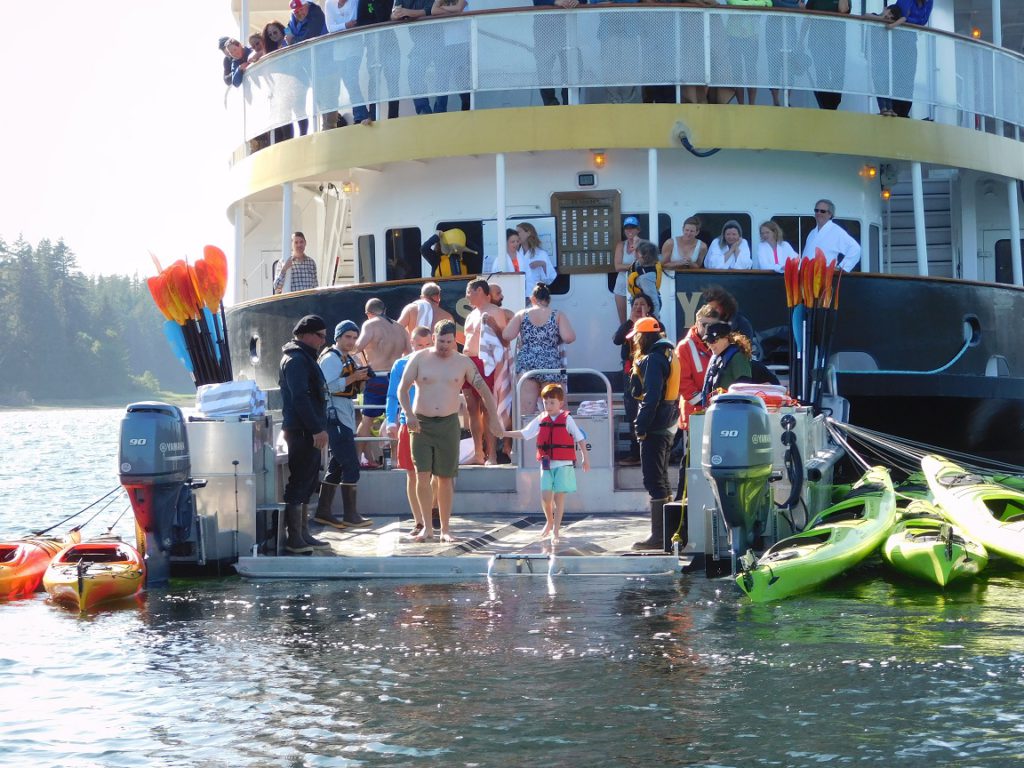 UnCruise Adventures is designed for families seeking small ships with immersive, active experiences. Their flexible itineraries cover some of the world's most breathtaking destinations, from Southeast Alaska and the Pacific Northwest to Belize, Mexico's Sea of Cortez, the Galapagos Islands and Hawaii. Hike, kayak, paddle board and take off on excursions in the wilderness.
Suspension of vaccination booking policy goes into effect Apr. 7, 2023. Ships carry just 22-86 guests (have an entire yacht for your family!) with the focus on nature, culture, and wildlife. The company is committed to sustainability and positively impacts local communities by sourcing fresh ingredients from local farmers and fishermen. They also partner with native groups for cultural exchanges.
What's New: Cruises to Belize, introduced last year, have proved especially popular. There is also a new Alaska Winter Sports cruise for winter 2023 where you can experience winter sports and the Northern Lights.
For Kids: Hands-on activities for ages 8-17 range from polar plunges to pool treasure hunts. All programs led by expert guides range on a difficulty scale from 1-7 so there's always something for everyone aboard.
For Families: All adventure gear and daily activities are included as are meals, beverages, wine and premium spirits. Menus are focused on fresh, local cuisine and wellness amenities including hot tubs, fitness equipment, yoga mats and more.
WINDSTAR
For those with older and grown kids who prefer more intimate settings, Windstar offers a choice between newly renovated yachts and sailing vessels that can go to smaller ports.
What's New: There is a new vegan menu on board all six yachts. The offerings are not only plant-based but also prepared without added salt, oil, sugar, or flour. There are new itineraries in the Middle East, in Tahiti and the Mediterranean and the Panama Canal. Wind Surfing is a favorite activity.
BEFORE YOU SAIL AWAY ON YOUR CRUISE WITH KIDS
The coronavirus pandemic has upended the entire cruise industry, and we expect many innovations and structural changes to emerge once the industry fully recovers. We will update this section about cruises with kids as we learn more. Meanwhile, pool safety continues to be another real concern aboard cruise ships. Please study these pool safety tips and be constantly vigilant aboard ship — and on land — when you're around water.
Bon voyage!
Wherever you see ads or images within this special FamilyTravelConsulting.com travel section, the advertising and custom content has been brought to you by our sponsors. All other content and opinions are based upon the authors' actual travel experience and knowledge.