By Eileen Ogintz
GLACIER NATIONAL PARK, Montana (June 27, 2020) — I forgot the Bear Spray.
Glacier National Park in Montana is famous for its bears—grizzly and black bears. Hiking without bear spray is a no-no—right up there with leaving food unattended, or getting too close to bears (closer than 100 yards.)
With the east side of Glacier National Park still closed—along with the famous Going to the Sun Road that traverses the park—it was difficult to even find a place to hike. So we ended up hiking 6 miles along Kiltna Lake, on the northwest side of the park. Beautiful vistas. We saw a family of ducklings following their mom close to the shore.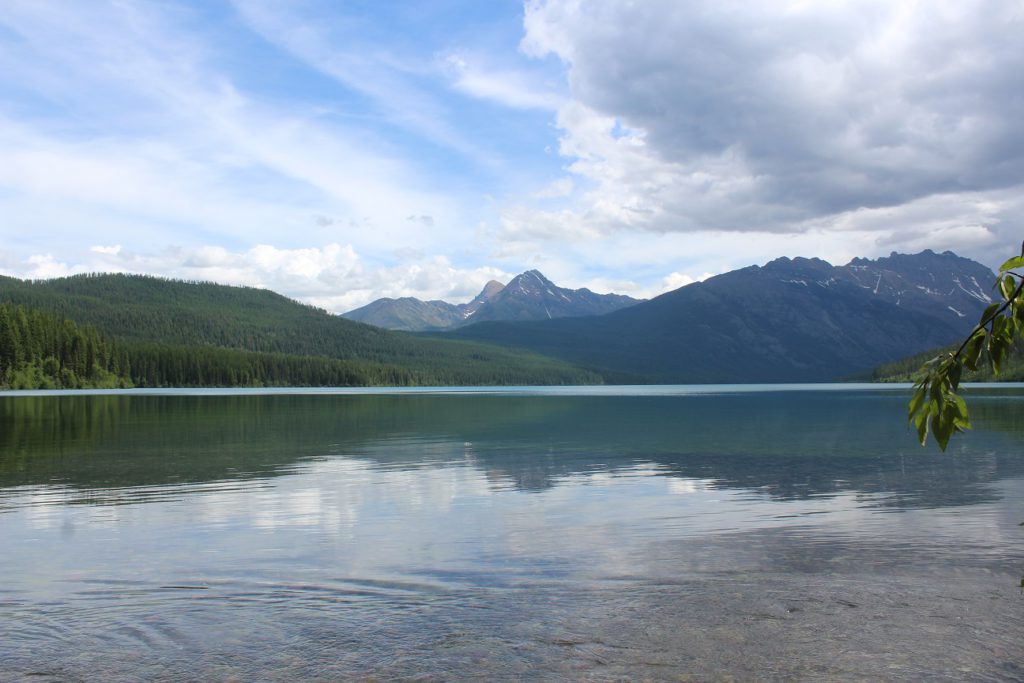 This was the first hike on our three-week trip by ourselves. On other hikes, someone always had a can of bear spray just in case. We realized we had a can of bear spray — sitting on a shelf back in Denver. A lot of hikers were carrying canisters, but none said they had ever come close to using them.
We are staying in West Glacier in a snug one-bedroom cabin that is part of a year-old West Glacier RV camp run by Pursuit, a global company based in Denver.
"I love it," said Lisa Analco, here with her husband and her two daughters and their families, including four young grand kids who were busy on the park's playground in the late afternoon. "It's clean, close to the village and the kids love the playground," she said.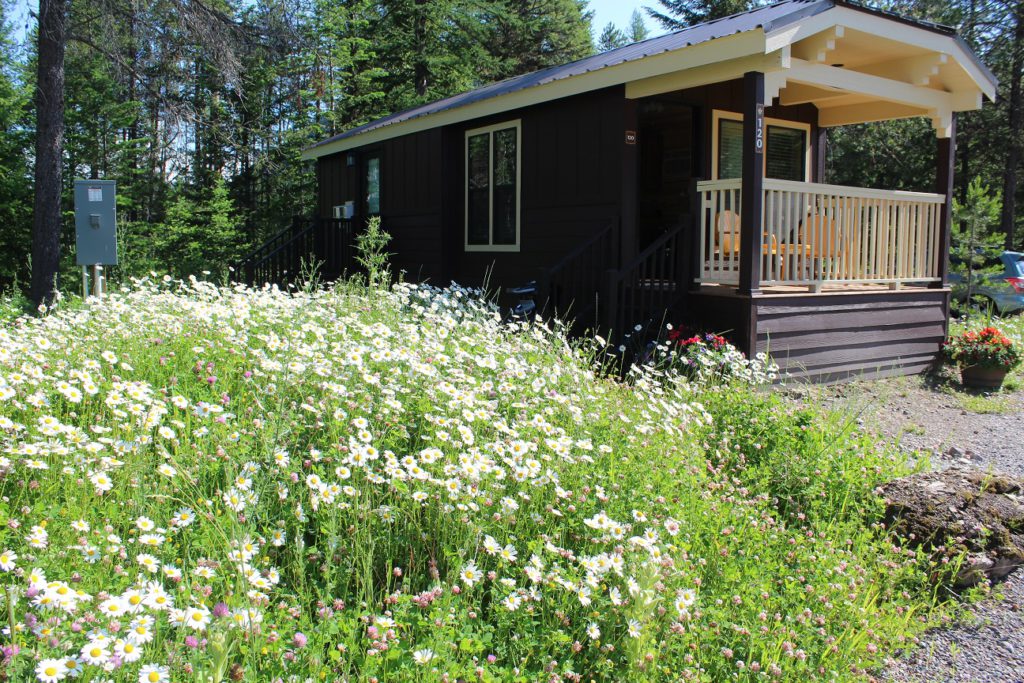 The West Glacier village, a short walk, is the place for souvenirs ice cream, a burger or a beer.
This summer, there are many first time RVers and Jo Analco, a long-time RVer suggests, "When in doubt, ask other RVers."
Just don't show up without a reservation as RV parks and cabins are full up, as other campgrounds and park lodging still is closed.
The Feirabend family—two teachers and three boys from just north of the Twin Cities—were picnicking along Kintla Lake, just five miles from the Canadian border (which is also closed) . They also are staying at this RV park, a good two-hour drive, much of it on deeply rutted gravel roads.
Originally, they were supposed to be traveling this summer in British Columbia but as have so many others, they've had to rejigger their plans. Everyone is having fun, only disappointed they can't reach the high-mountain glacial lakes they'd heard so much about.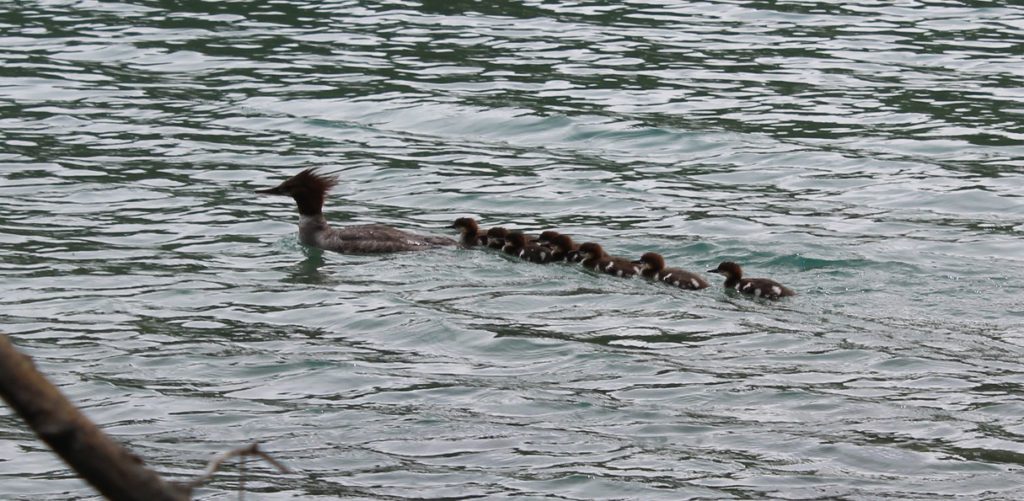 We had already been turned away from closer Bowman Lake and yesterday, we couldn't go past Lake McDonald as the National Park Rangers are controlling traffic to keep crowds at bay this Pandemic summer.
"It's hard to see all the license plates from out of state," sighed Maile Macalusco, a nurse here for the weekend with her family from Missoula. That's concerning to locals, she said, who fear COVID cases are rising. She said she is being extra careful with her kids—Claire, 7, and Lyle, 10, in public restrooms and in stores. "Hand sanitizer and masks," she said.
Claire, 7, suggested visiting kids would especially like playing in Lake McDonald while here brother suggested "riding" Logan Pass on a bike.
There are also plenty of options to kayak or raft. "Rafting is the best," said Molly Jensen, 17, here with her family from Minnesota. "It's prettier than the pictures everywhere you look," she said.
But there is the underlying concern about COVID. "Even in Missoula cases are rising," said Ty Owens, here for the weekend with his two young kids and his wife Kendra. They particularly avoid high traffic areas, staying at the West Glacier RV Park, heading to a lake where the kids can splash and throw rocks in the water, he said.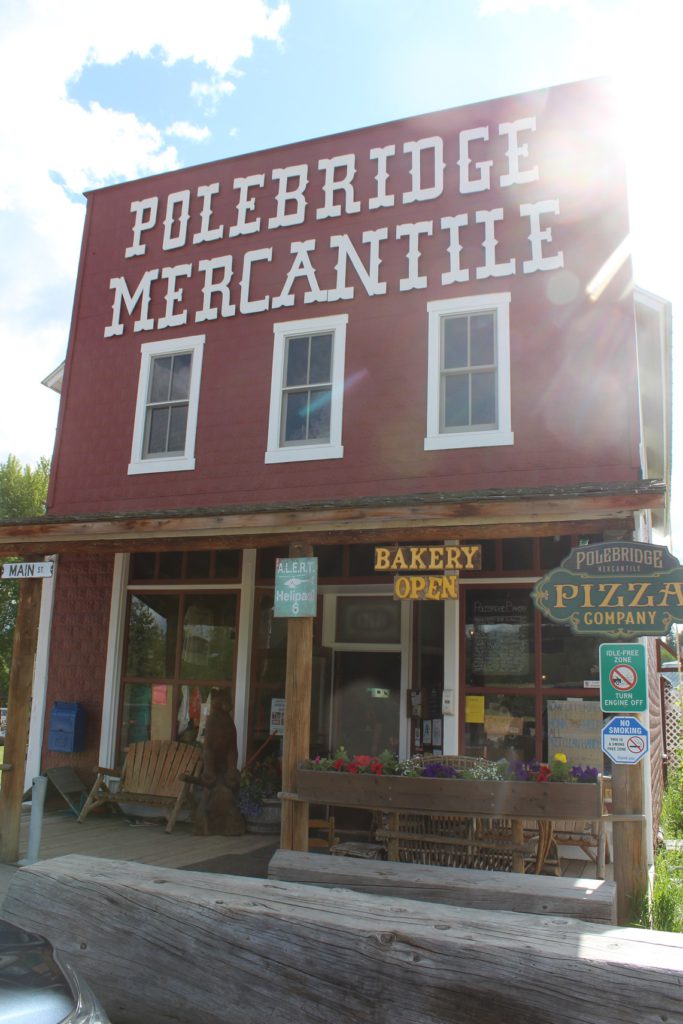 "We interact with very few people," said Jen Feierabend. "It is easy to keep to ourselves.
Their advice for first time RVers: "Camping is purposely inconvenient," laughed Luke Feierabend, who has a giant tool kit "with everything I might need," he said—everything from jumper cables to duct tape to a variety of tools, even light bulbs.
The boys, for their part, aged 14, 13 and 8 suggest plenty of books, old-fashioned games like Mad Libs and UNO . "One trip I listened to all the Harry Potter books," said Cam,13.
And having their scooters along is fun when they are in RV parks. "I just wish we could have touched the snow," he said.
"I thought it would be much colder," said his little brother Quinn,8.
The best advice locals say: Check the park official website the day before your visit so you can plan what you want to do—the park is huge The park's famous glaciers and glacial lakes tend to be on the east side. We had hoped to revisit hikes to Grinnell Lake, among others, that we had done with our kids when they were small. But the Many Glacier area is still shut as work is finished on roads after the winter.
Even if they can't get everywhere they'd hoped, said Ry Feierabend, 14, "It's all amazing."
"You just have to improvise, adapt and overcome," she said.
Especially when you are heading outdoors, especially this Pandemic summer when things change so quickly, that is all you can do.