By Sam Hayworth , 17, Taking the Kids Correspondent
NASSAU, Bahamas — Traveling all over the world with my family throughout my 17 years, I had never been to a resort quite like Atlantis. With so much to do and so little time, we had to decide in advance what we were going to do in order to maximize our time with as much excitement as our 3-day trip could hold.
Before I arrived, my teenage brain pondered whether this trip would meet my expectations and I can easily say it outdid them. Many would think (me included) that this resort is for mostly little kids, but there is much to do for the older, not quite adult generation.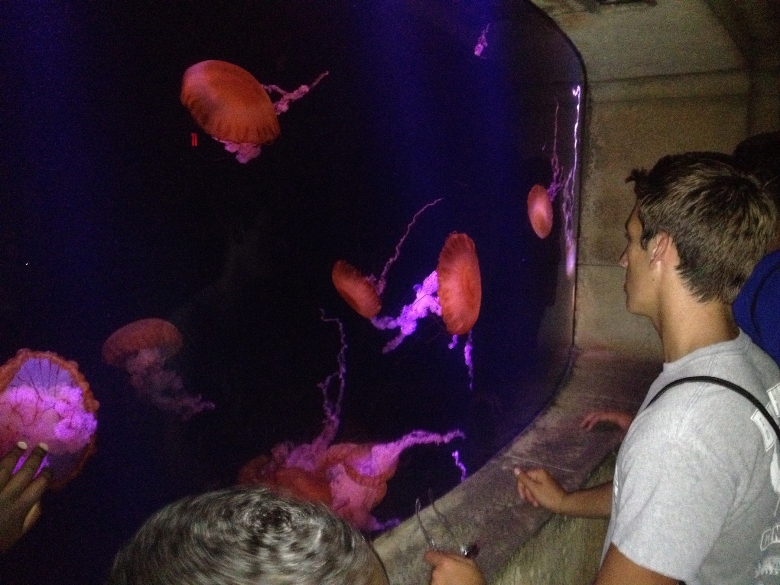 Just outside our comfortable room in the Coral Tower was the vast water park which contained some of the best water slides and rides I have ever been on. There was also a long, snaking river ride called The Current, although we called it the "crazy river" to differentiate it from the resort's "lazy river." The crazy river was more than exciting, with multiple rapids, different paths to other slides and other surprises. The most exhilarating was the wave generator that unleashes a torrent of water, sending unsuspecting guests (like my dad) flipping and flying out of their tubes. Thankfully there are plenty of calm areas and places to get out, giving easy access to multiple beaches and pools around the water park area.
But during the evening what was I to do? I asked myself this many times before I noticed an ad for CRUSH. I had been on cruise ships with similar teen-only experiences and wasn't really expecting much. I was surprised to find that CRUSH really grew on me. For teens 13 to 17 only, CRUSH is very well designed, with funky furniture, countless video monitors and over-the-top lighting and sound system. There are a ton of sitting areas to just hang out and meet new people, plus multiple private "cabanas" for watching movies and playing the latest video games on numerous consoles. The dance floor was packed – even at 10:15 on a Wednesday night – with a live DJ playing some great dance music and taking requests through a touch screen. It was much cooler than I expected and I would have stayed longer if I wasn't so wiped out from the day.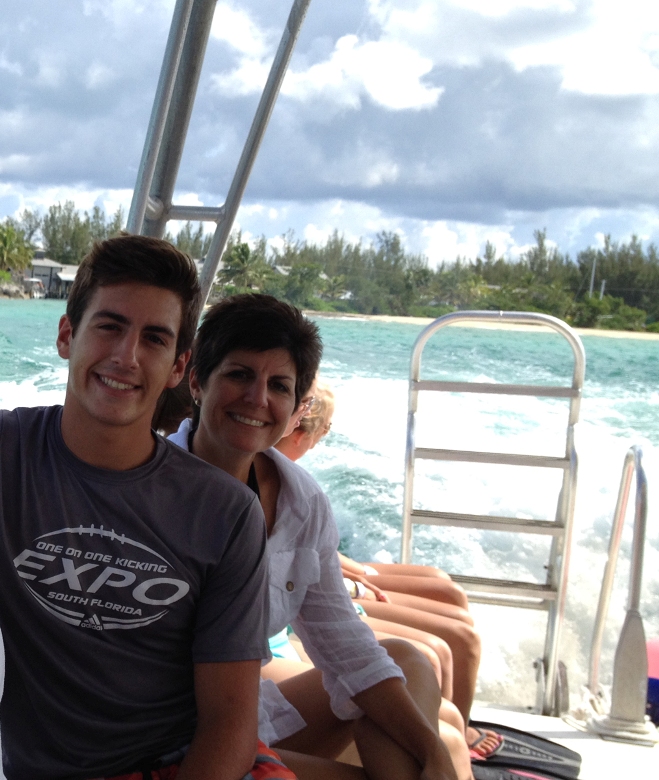 The most memorable experience for me on this vacation was on our last day when my older brother and I played a round at the Ocean Club Golf Course, the most beautiful course I've ever seen. The staff was more than polite, always addressing me as "sir" with friendly smiles. We were a little concerned because we aren't the best of golfers and didn't want to make fools of ourselves at such a nice club. Thanks to the great staff – and a very lucky pairing with a nice family from Pittsburgh – not once during the entire 18 holes did we feel that kind of pressure. That, of course, gave us the freedom to relax and enjoy our golf adventure, resulting in two of the best rounds we've ever shot. Go figure.
It would have been nice to stay longer, but Atlantis was still a great choice for our family summer vacation. Teenager or not, if you have a chance to go, take it.