By Eileen Ogintz
Bon Bini means welcome in Papiamentu, language of Curacao, a gem of an island with 150,000 people in the Southern Caribbean. Papiamentu emerged as the local language spoken everywhere in this area — from African languages, Spanish, Dutch, French, Portuguese, English, English and Arawak.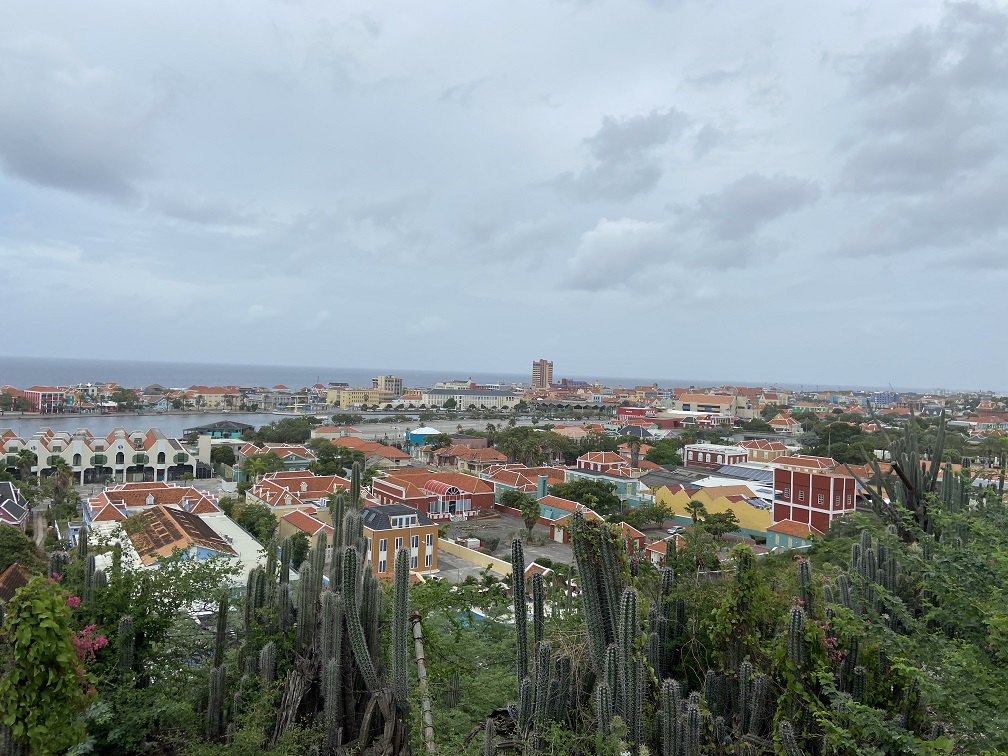 The entire island—just 38 miles long and at most seven-mile wide, is between Aruba and Bonaire, just 40 miles north of Venezuela. It's one of the three "ABC Islands" but since 2010, an autonomous country within the Dutch Kingdom,
While the beaches are beautiful, "People come here for more than the beach," said our guide Elton Sint Jago, who teaches middle school geography when he isn't touring visitors. "Besides the beach, there is lot of art, culture, and history," he said, adding that the vibrant food scene is a mash up of the cultures that first settled here—Jews fleeing the Inquisition in the 1600s from Spain and Portugal, Slaves from Africa (from 1650 until slavery was abolished in 1863, this was a big slave port) Dutch and South Americans, especially from Venezuela and Columbia.
There are four Unesco World Heritage Districts dating back to the 17th century with some 700 historic buildings built of coral stone and sea sand that are paint bright yellows, reds, blues ( the color helped prevent snow blindness, it was discovered in the 16th century, after many suffered loss of vision from the combination of the white buildings and bright sun.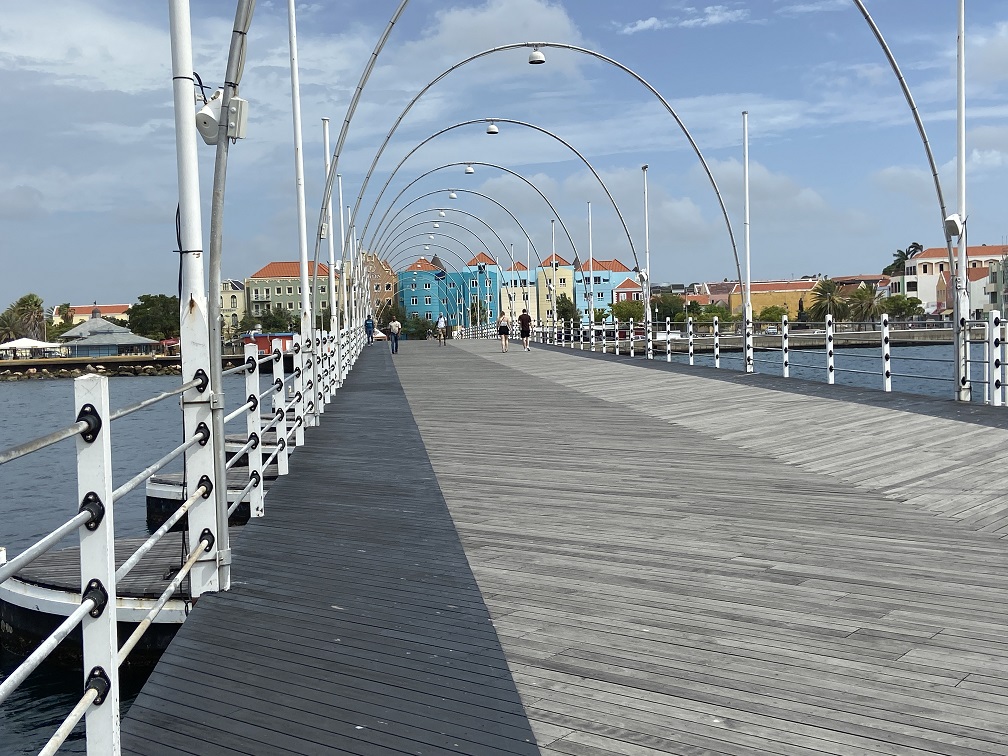 Children learn Dutch and English in school and speak Papiamentu at home. Many go to the Netherlands for college and university and only a third return.
Curacao is a great vacation bet for those coming from the East Coast—nonstop flights on Jet Blue from New York, United from Newark, American Airlines from Charlotte and Miami and West Jet from Montreal and Toronto. There are daily flights from Amsterdam.
In fact, the vast majority of those staying at the four-star beach-front LionsDive Beach Resort are Dutch. The resort, built in the Dutch Caribbean style with two- and three-story buildings built around a tropical garden and beach front, is just 10 miles from the airport on the southeast coast.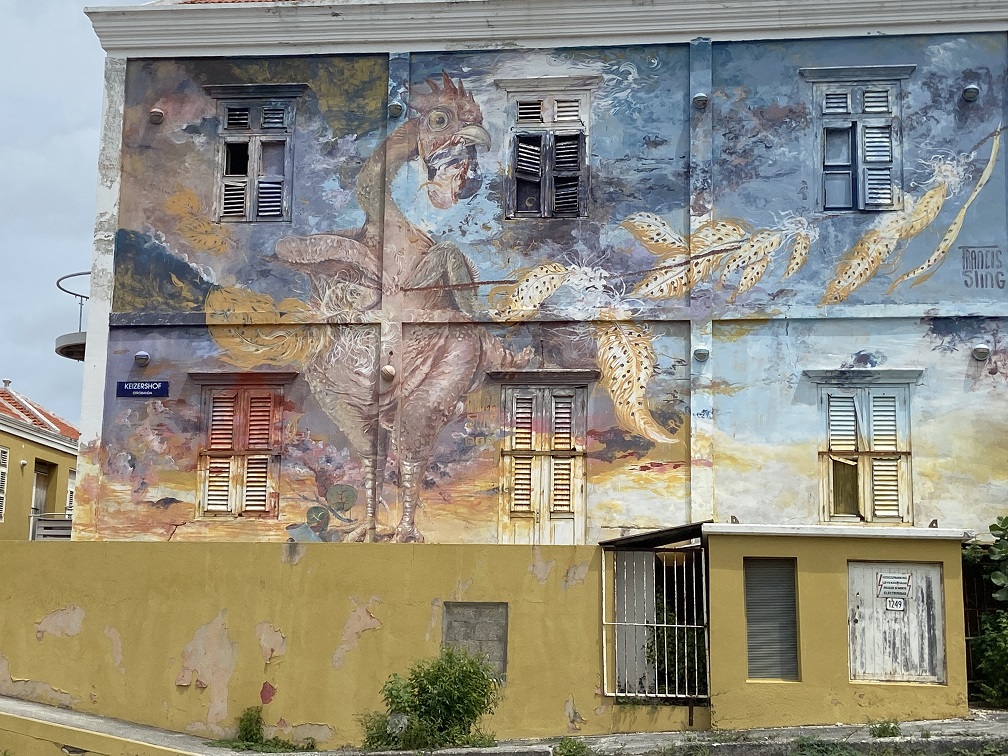 But this place would work for any family. There are one and two-bedroom suites with kitchens, some with washer driers, a quiet lagoon and pool for kids as well as two other pools and four restaurants, including one serving sushi and another Italian cuisine. The 137-room resort rates start at $209 for low season from April 1-Dec.23; Ocean front rooms at $329. Most rooms can sleep four.
We ate dinner at Chill Beach Bar & Grill at the hotel, our feet in the sand, chowing down on delicious ribs, shrimp skewers and corn on the cob. The resort is also a short walk from Mambo Boulevard, known for its restaurants and night life.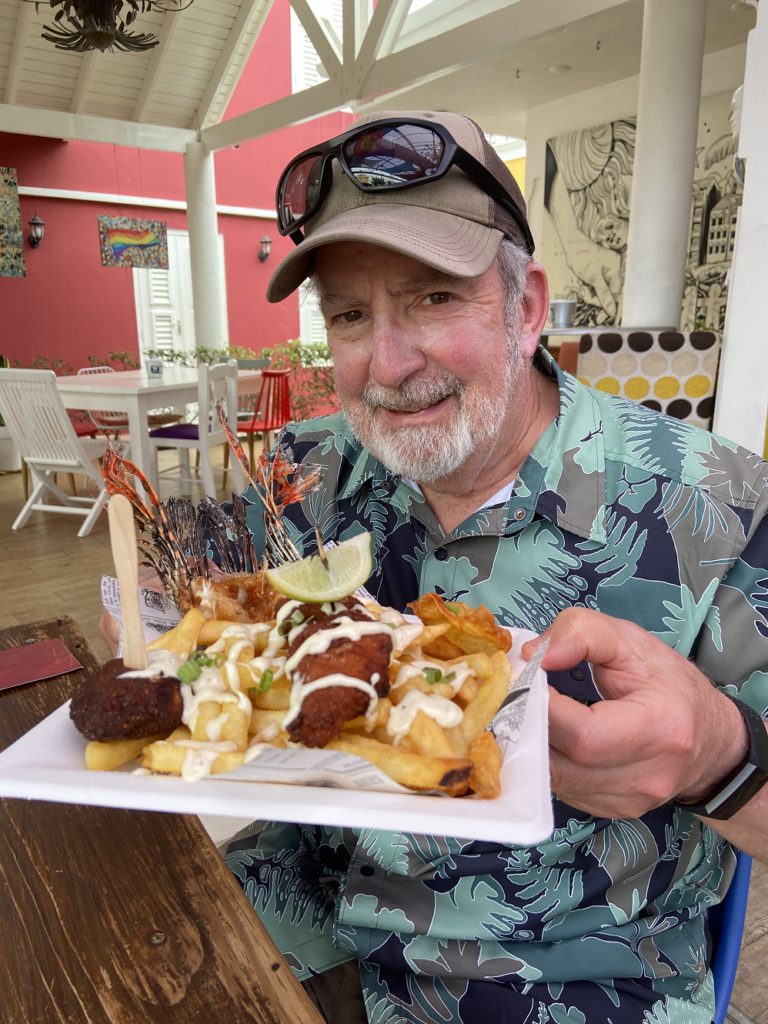 "More authentic than some of the other islands," suggests Sint Jago. "Less touristed." That's unless you are a baseball fan. There are six Major League players from Curacao who are de-facto ambassadors for their small island home.
The number of COVID-19 cases is under control–some 70 percent of the population is vaccinated—and you no longer need to provide a negative test to enter the country, though you must present a digital immigration card and a passenger locator card detailing where you were just before visiting. (You will need to present a negative covid test result taken no longer than 24 hours ahead in order to board a flight back to the USA). There is a free Dushi Stay App that will provide the latest information.
The average temperature is in the 80s with the rainy season (October-February) marked by short evening showers. Because Curacao is at the southern edge of the hurricane belt, there isn't much concern—the island only gets 22 inches of rain a year.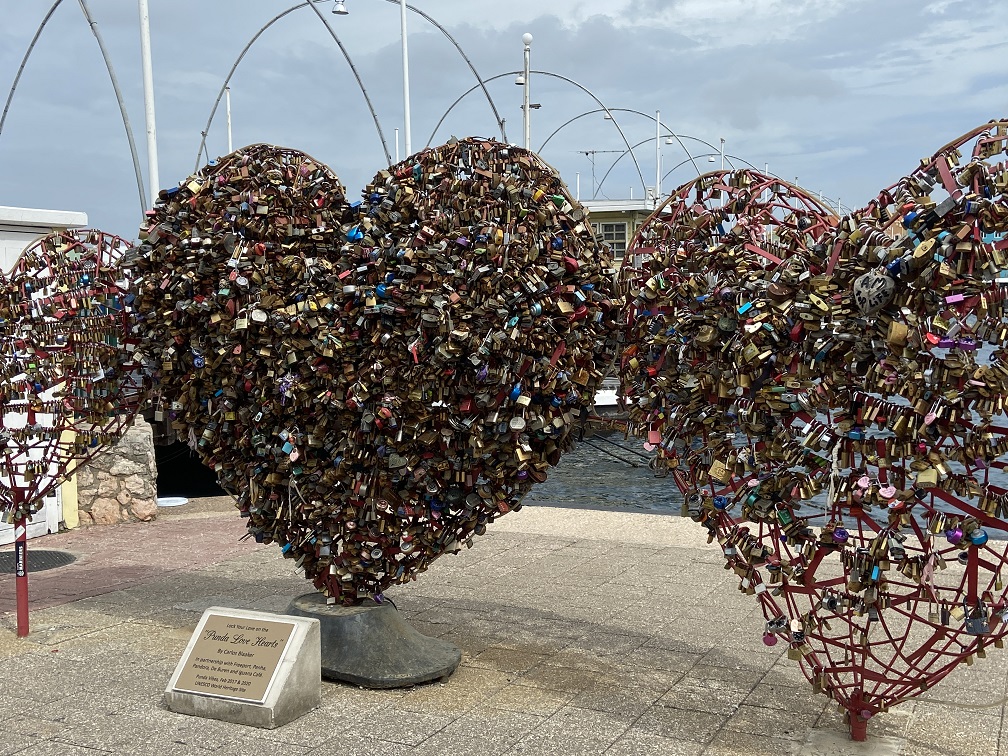 But perhaps on the cusp of being discovered with a new 350-room Sandals resort (employing 850 locals) set to open in early June and renovation of historic villas going on everywhere it seems including in the Scharloo Unesco area where villas once owned by prosperous Jewish bankers, dentists and store owners.
There is also a large Marriott, other all-inclusive hotels and many vacation rentals that have long been popular with the LGBTQ community because of its "live and let live" attitude, welcoming all. As many as half the tourists now opt for vacation rentals.
Increasingly popular are small boutique hotels opening in historic buildings like the 22-room Bario (rooms starting in low season at under $100) in the Otrabanda historic area where you will see spectacular street art painted on buildings- a falcon, an iguana, a turtle , a crowd of locals, a man carrying rain water in a barrel pulled by a donkey (the way people here once got their water), even a naked chicken who advises you to "come as you are."
Bario (which means neighborhood both in Spanish and Papiamentu) is home to a very popular Barrio Urban Street Food patio that serves up dishes from 6 different street food stands. They include Lionfish Mango where Chef Hernrich Hortencia makes Lionfish fish and chips and Lionfish ceviche. Lionfish is an invasive species and eating them helps the reefs, he explained. "They are very popular."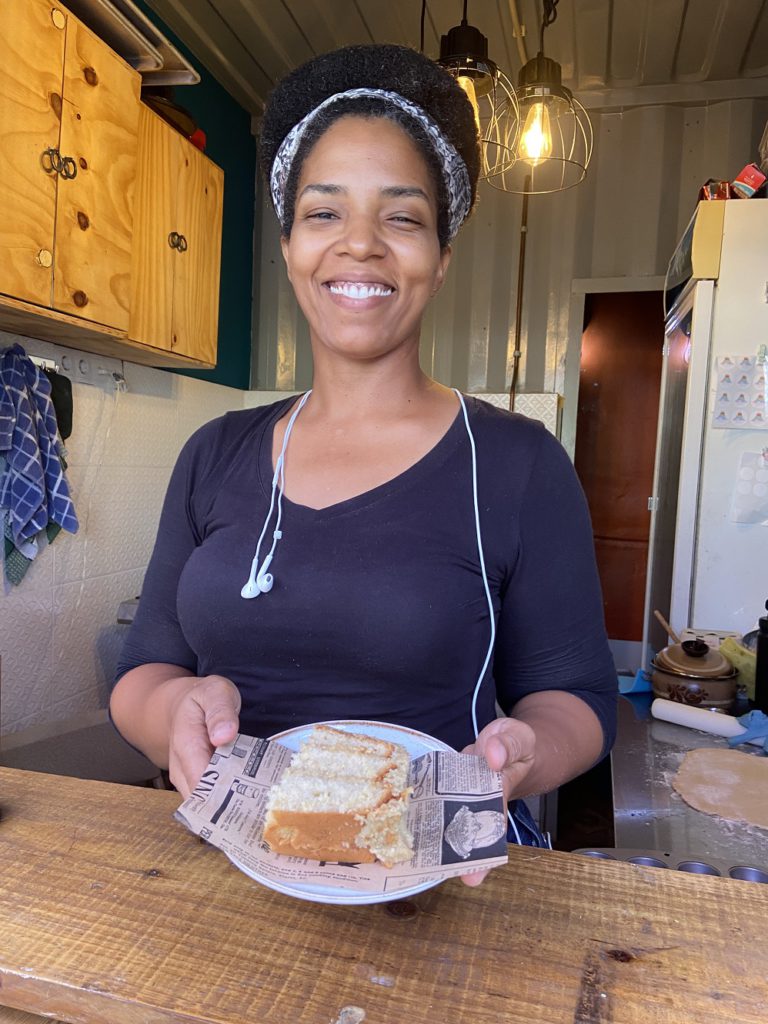 There were Mahi Tacos, Vegan salads, fried plantains, burgers and Adorable Cakes including one called Bolo Di Kashupete made with cashew nuts and rum. Yum! The bar, incidentally, only uses fresh local produce.
The patio is so popular with locals you need a reservation on weekends.
We started our day on a "Tuk Tuk" (a 3 wheeled-vehicle much like a golf care), touring the historically important areas of Willemstad, the capital. Pose for a selfie at the giant red DUSHI sign. Walk across the Queen Emma Floating Bridge, first built in 1888; many leave a key on the metal sculpture by Carlos Blaaker called "Lock Your Love."
Sweet…or as locals say Dushi!