By Eileen Ogintz
Taro Burger anyone? With a kombucha chaser?
We've signed on for a Tasting Kauai food tour in the tiny North Shore town of Kilauea. Kauai is one of the
Kilauea is about a half hour drive from where we are staying at the idyllic Hanalei Colony Resort, where our condo unit overlooks the ocean. One of most idyllic spots in Hawaii.
"I love that you can basically disappear from reality here and have no stress," said Kendal Naughton, a singer in here early thirties from Lake Tahoe, CA here with her mom who owns a unit here. "There is something about this spot (the ocean on one side, the misty mountains on the other reached by one-lane bridges) that is spiritual… You feel the energy and a lot of peace you don't have on the mainland."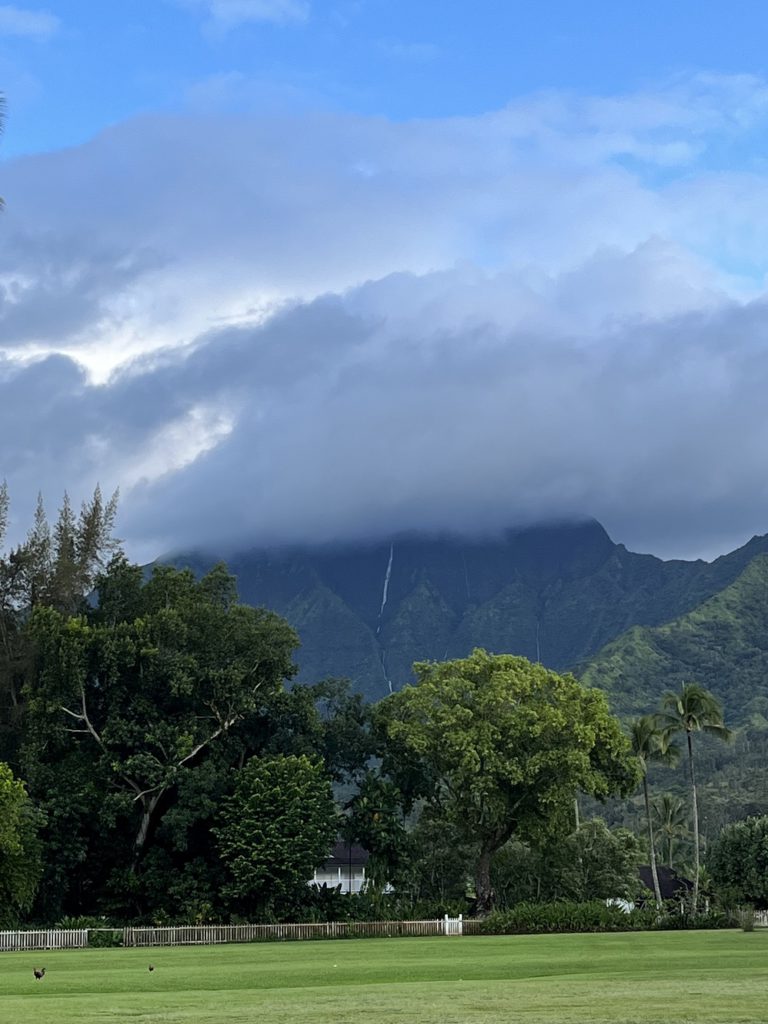 The story of the Taro plant, a mainstay of Hawaii cooking, is spiritual too, our Tasting Kauai guide Sue Schwartz tells us. So the story goes, Taro is the eldest sibling of the Hawaiian Royal Family, born when the Father of the Sky and Mother Earth had a stillborn baby. Mother Earth would go out and cry at the baby's grave and eventually, green leaves—two in the shape of a heart—became the first Taro plant. Taro—we see farms along the road—is mashed, mixed with vegetables and made into poi, the Polynesian food paste made from taro root. The word come from the pounding of the taro root to a pulp.
Tasting Hawaii offers food tours in different areas of the island with the aim of giving local restaurants and shops business and recognition. Those who opt for the tours, Schwartz explains, like the social aspect of the group tours (we have been steered to a more expensive private one) — as well as to places they will want to return to. That includes The Bistro where we started our tour with fresh ahi tuna "rockets' wrapped in rice paper and fried. Delicious!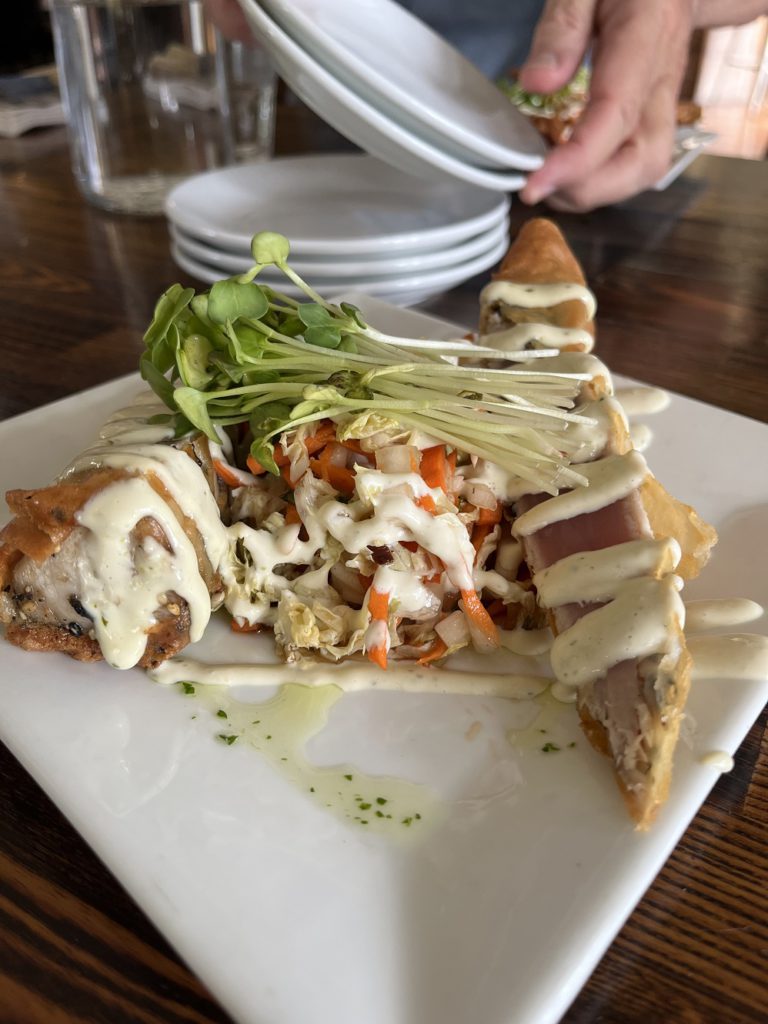 We had our choice of the taro burgers or grass-fed burgers made from Kauai beef at Kilauea Market and Café which reminds us of a small Whole Foods. "I'm so excited we have taro burgers and grass-fed beef," says Schwartz, who has lived here for decades. "It used to be really boring food." While Hanalei, the surf town near where we are staying retains its funky vibe, outside of Kilauea are homes of the uber wealthy, including Marc Zuckerburg.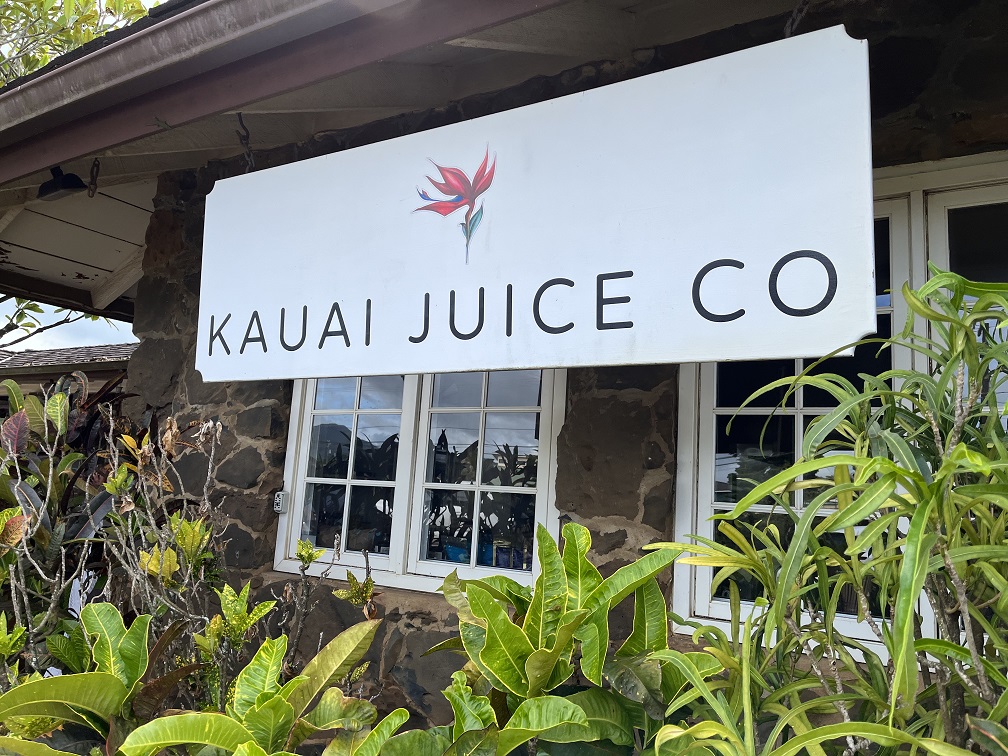 As we walk along we are sipping Kombucha from the Kauai Juice Company , a locally owned business with bottled as well as Kombucha on tap. (I like the strawberry guava called "endless summer," while blood orange—"happy hour," also gets a thumbs up from our group of four,
We had dessert at the Kilauea Bakery—a guava coconut macaroon drizzled with dark chocolate, a lemon bar, a moist cake with mango…we couldn't resist buying a loaf of molasses wheat bread for our breakfasts and lunches the next few days.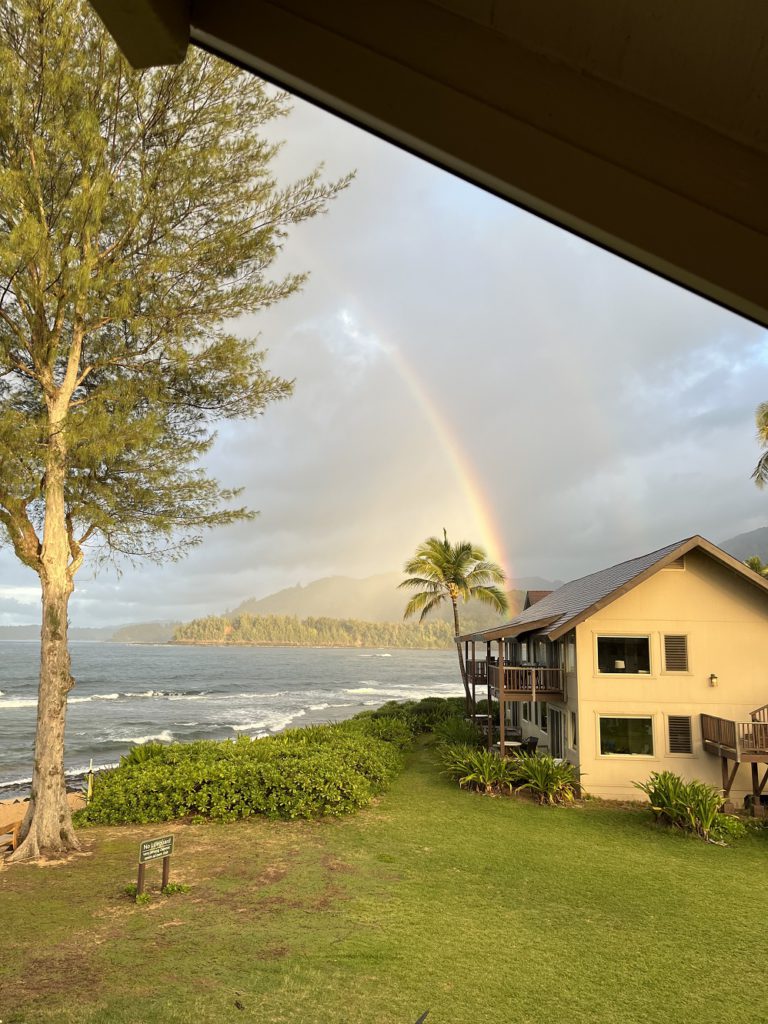 We were supposed to have another stop at the Kilauea Fish Market, but we were too stuffed. We brought the wraps home for lunch the next day.
Such tours are not inexpensive (over $100 a person) but food here is very expensive—my husband spent nearly $50 one day on two sandwiches that weren't very good, and our loaf of very good bread was over $10. I just wish we had met the business owners or had visited some food trucks that are popular here. I so want to try the cheese cake from Waipa Farm near Hanalei.
At least we have our gourmet wraps for lunch—at the beach of course.