By Eileen Ogintz
Tribune Content Agency
What's the plan?
"I hope you trust there is always a plan," Captain Riyolok Keevan assured the roughly 300 travelers, from babies to seniors, on board the Walt Disney World Star Wars: Galactic Starcruiser Halcyon.
Of course, families should always have a travel plan. As we all saw over the holidays, even the best-laid travel plans can go awry through no fault of our own.
Starcruiser Halcyon is one travel experience that allows guests to control their own travel destiny. We decide whether we want to help the good guys or the bad ones who message us on the special Data Pad app suggesting clandestine meetings. (The crew obligingly lend portable chargers, so no one runs out of juice.) "They make it so hard to decide which side to choose," said 14-year-old Clovis Hawkins here with his family, all big "Star Wars" fans.
For the uninitiated, the First Order is a totalitarian state in the Galaxy, successor to the Evil Empire. The Resistance, of course, is a coalition of freedom fighters in the tradition of Luke Skywalker and Han Solo. Fun fact: The Halcyon, celebrating its 275th anniversary, is the ship where Han Solo and Princess Leia honeymooned.
Of course, most aboard — who have paid just over $4,800 a couple for the two-night voyage (about $5,299 for two adults and a child) — are well-versed in everything "Star Wars," sporting robes and tunics evocative of their favorite characters. This includes Twi'lek "lekku" head tails of the striped montrals of a Togruta. A Loth-cat crew meetup was even scheduled on board.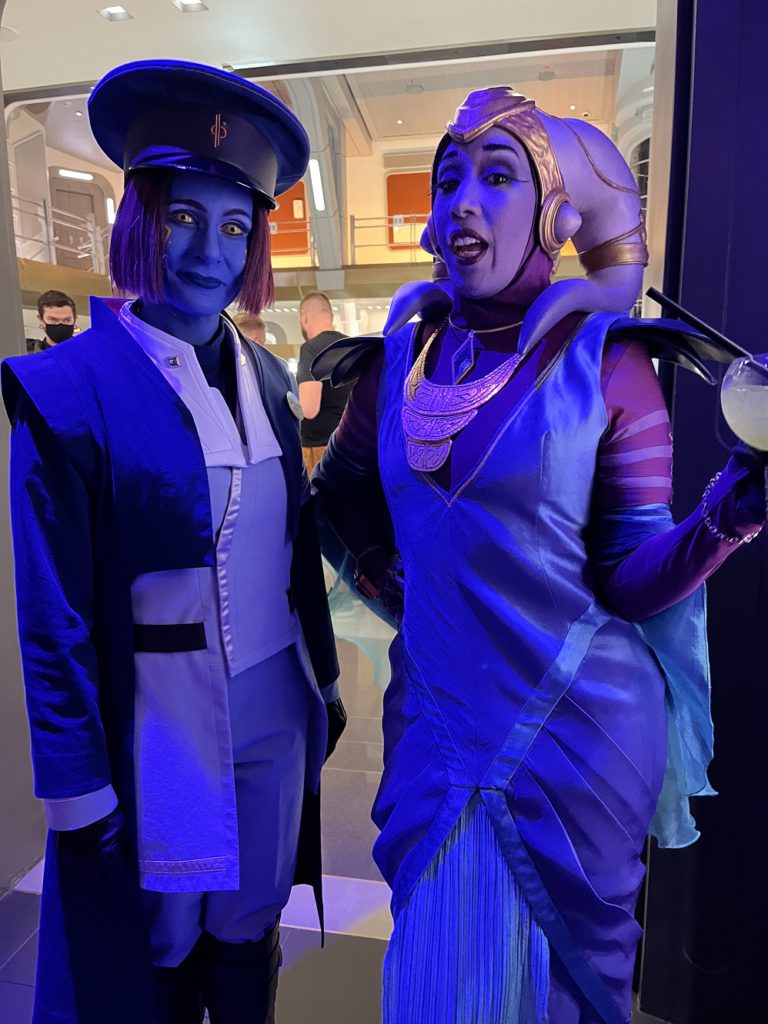 Pablo and Adriana Rodriguez came from Colombia with their toddler just for the experience. "I have been a huge 'Star Wars' fan my whole life," said Pablo Rodriguez, who explained his wife booked the trip for his 35th birthday.
The Giannettis are here on a babymoon from Seattle; Danieli is a huge fan; his wife Amy not so much, though she was especially enjoying watching him have so much fun. "To each his own," she laughed.
The Pietros, from Texas, were celebrating their 10th anniversary with their three sons, 9, 8 and 6. "This is a way to be immersed in 'Star Wars' in a new way," said Jake Pietro.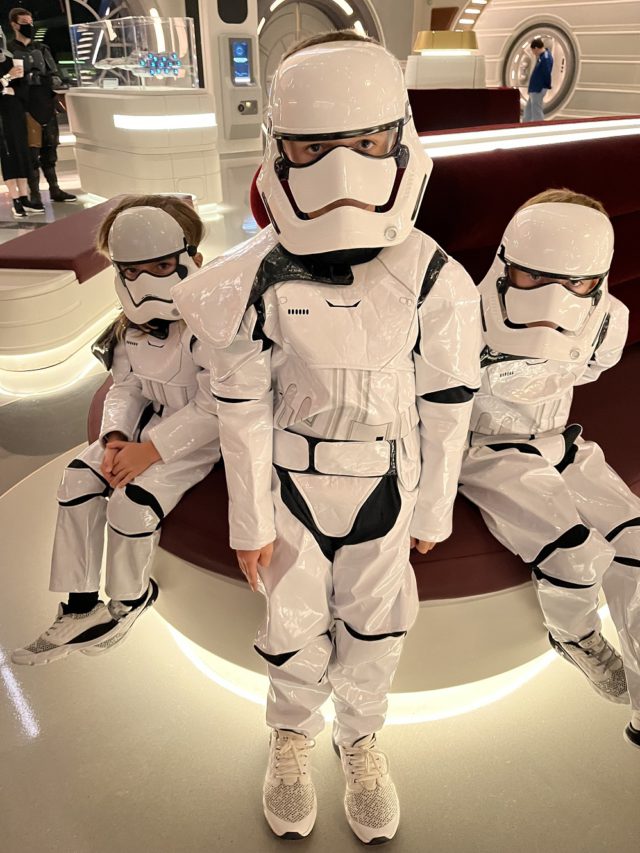 Not the least of which is a VIP experience at Star Wars: Galaxy's Edge at Disney's Hollywood Studios where the signature rides, Star Wars: Rise of the Resistance and the Millennium Falcon are among the most popular at Walt Disney World necessitating the longest waits.
We don't have to wait long either to get into Olga's popular cantina. There, over drinks, all varieties of nefarious galactic deals are made. Those who were so inclined could also get reservations to Savi's Workshop to make their own lightsabers, or to the Droid Workshop packed with fans creating their own droids.
One New Mexico mom of two teens opined that her husband had said no way to spending the money for the two-night voyage — until the family experienced the Rise of the Resistance interactive experience. "Then we had to come," she said. "You aren't just watching. You are in the experience," she said.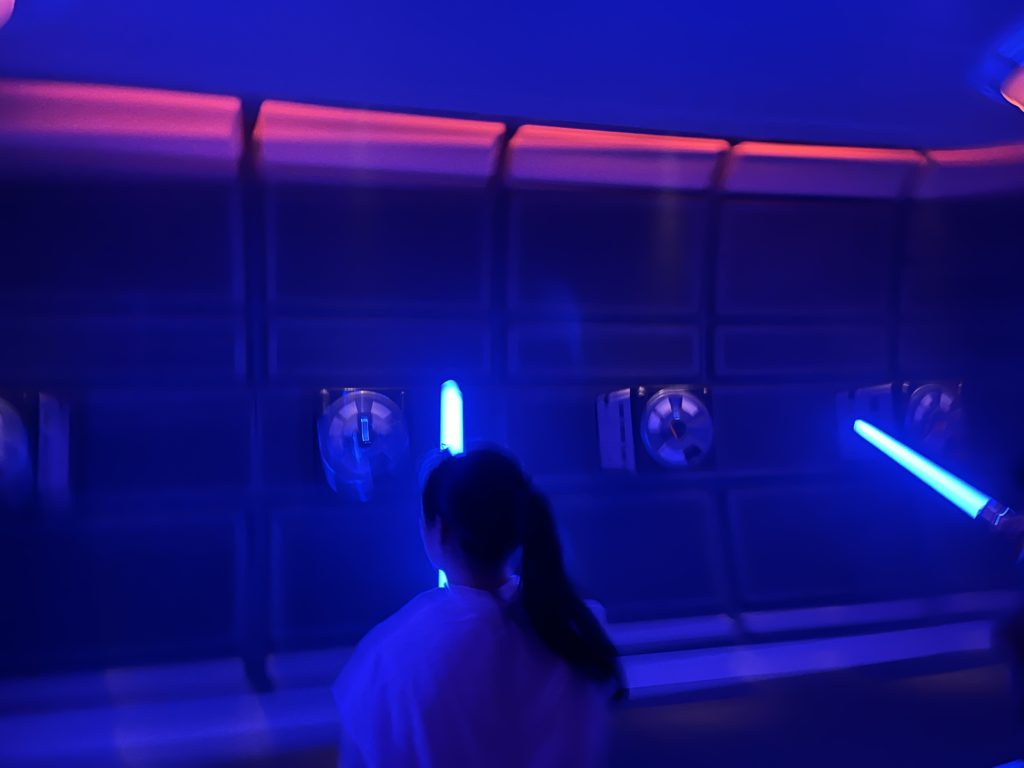 Exactly. There are lessons in lightsaber training, training as a team on the bridge, food in unfamiliar colors and flavors, or at least funny names (Bantha filets with moonrock potato — steak and roasted potatoes) and cocktails and mocktails, desserts like Blue Bantha Milk whip and games like Sabacc. A big hit is the iced Felucian Shrimp Cocktail with Redball Jungle Cocktail Sauce and Ocean Weed.
"Trust that the force will guide you," our lightsaber instructor tells us as we try to focus on the ancient combat defense moves.
Our in-room droid can sing us a lullaby or renew our wedding vows. We even have a large window to see what we're passing on our voyage – asteroid fields, planets, even a swarm of Tie Fighters.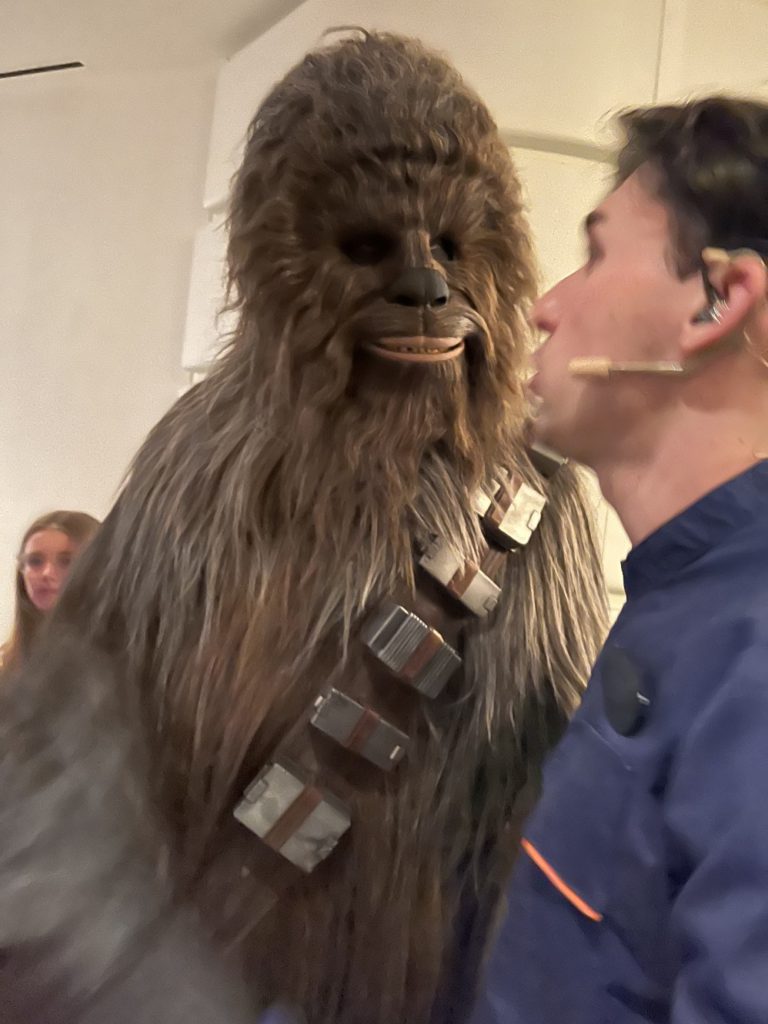 There are new characters, like Gaya the galactic musician superstar, and familiar ones like Chewbacca, the Wookie. Every crew member remains in character. When we tell one bartender we are from Earth, he replied, "Never heard of it. … I think you are making that up!"
The kids especially like engaging with Lt. Herman Croy and his stormtroopers from the First Order, on board trying to find Resistance spies. Breakfast and lunch are buffets with dinner a sit-down affair
One character may ask you to keep a secret. Another beseeches you to deliver a message, defend the ship, or turn in a Resistance fighter. My husband aided in a heist of fuel for the Resistance. (Keep that on the QT, please!)
"You really feel like you are in space." offered Ella, 12, with her family from Toronto. "Everything is so detailed."
Sure, it's expensive. (Check the Walt Disney World website for exact pricing and dates. Bookings are available through September 2023. There are cabins that sleep four or five and even two Grand Captain Suites that sleep eight.) Disney officials say to avoid disappointment, book several months in advance.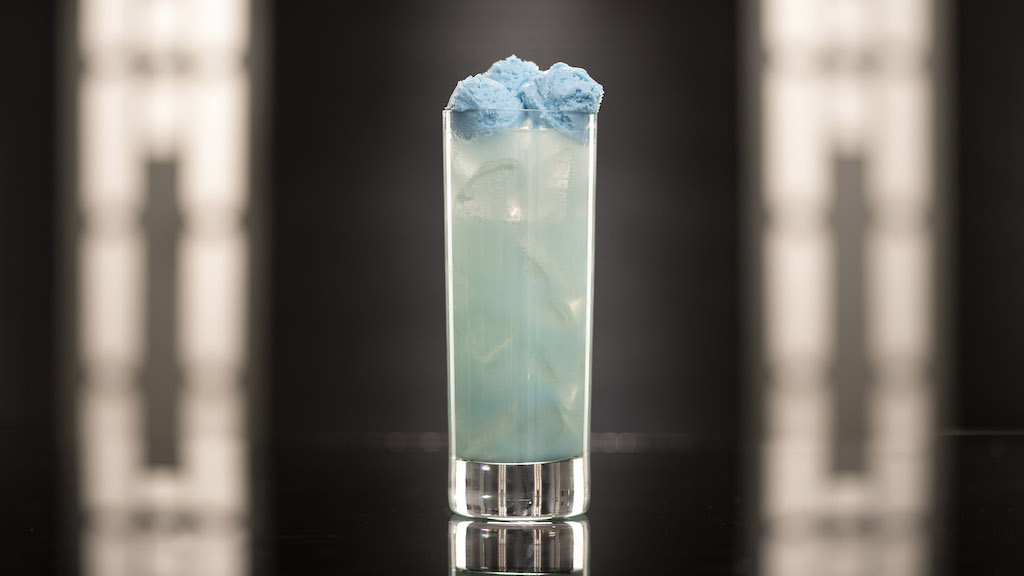 But for those we met, it wasn't about the money. Just ask grandmother Lorna Gill, here with her children and grandchildren — 12 of them in all from around the country.
"It's about the one-time experience together," she said. And the memories, of course. "We don't get that much time together," she explained.
Gotta go …the Resistance is texting me.
(For more Taking the Kids, visit www.takingthekids.com and also follow TakingTheKids on Twitter, Facebook and Instagram where Eileen Ogintz welcomes your questions and comments. The Kid's Guide to Philadelphia and The Kid's Guide to Camping are the latest in a series of 14 books for kid travelers published by Eileen.)
©2023 Eileen Ogintz. Distributed by Tribune Content Agency, LLC.