By Eileen Ogintz
Start with dessert?
Take your pick of mini cupcakes that are almost too pretty to eat, individual apple pies or maybe a giant freshly made cookie.
No! There is too much else to try first at The Big Eat 2018, presented by Eat Denver and the kickoff to the Slow Food Nations Festival that draws tens of thousands to Denver. This year's theme is "Food for Change," encouraging people to come together around cooking and eating good, clean food that is accessible for all, explained Slow Food Nation's Ian McHugh.
At the Big Eat, crowded with foodies, there were delectable bites from more than 60 independently owned restaurants offering food of varying styles from a large array of restaurants—mini Rueben's and first-rate sliders, barbeque, Thai salad, burrata and eggplant, wood-fired pizza, bagel quarters with a smear of house-made spreads, summer salads with corn or watermelon and of course local brews and cocktails made from local spirits to wash it all down named for Denver neighborhoods like "Wash Park with Woody Creek vodka," "the LOHI with Family Jones Rum" and "the LODO with Golden Moon Gin."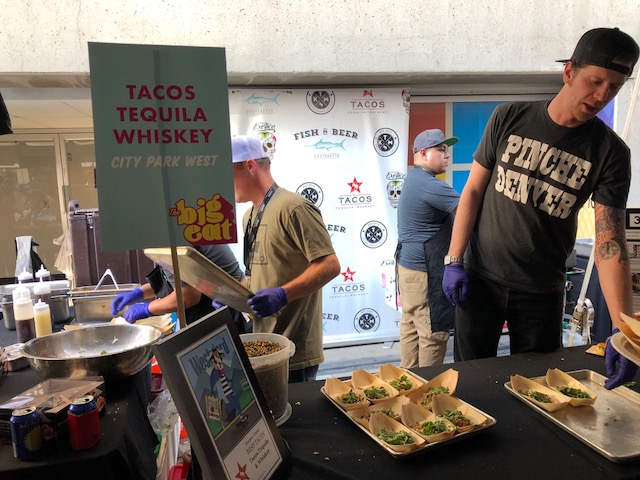 "It's good for us to come together as a community and share what we are doing," said Emily Schwartz, the director of operations for the local Bonanno restaurant group with seven restaurants, two bars and a pie shop. "We are all trying to push each other to do better."
Denver has a thriving and growing food scene, notably with independently owned restaurants who aim to source their food locally as well. Eat Denver has more than 200-member restaurants in the Denver. "We have a particularly close and collaborative restaurant community which is what Eat Denver was born of and helps foster," explained Katie Lazor, executive director.
"This is all about being independent and locally operated," explained John J. Daly III, the executive chef of Appaloosa Grill, as he was handing out delectable pate.
It's also about offering families more options. "The rise of fast casual restaurants, like Brider, Lark Burger, Vital Root and Biju's Little Curry Shop, has been such a game-changer for families dining out, as far as a lot more quick, healthy, and easy dining or take-out experiences," explained Lazor. "Kids menus are certainly more healthy and delicious than when I remember!"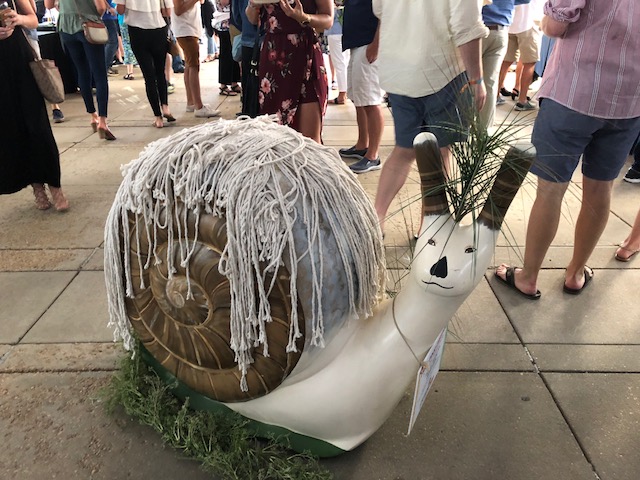 For example, besides pizzas, rotisserie chicken, salads and more, Brider has meatballs and polenta on the kids' menu; Vital Root has rice noodles with Pad Thai Sauce, and Larkburger serves mini burgers, turkey burgers or chicken on small toasted Brioche buns with the choice of Edamame as a side. (On Mondays, kids 12 and under eat free with an adult purchase.)
Bonanno restaurant group executive Emily Schwartz  notes that the Denver restaurant culture is all about using  fresh ingredients that are sourced locally—ideal to introduce kids to more than what is typically offered on kids' menus. Schwartz, the mom of a three year old, notes that there are so many options on menus these days that she doesn't need kids' menus for her daughter "and a lot of parents think the same way."
Denver restaurants also offer special Happy Hour menus that can be ideal for families who want to eat early—and save some money too.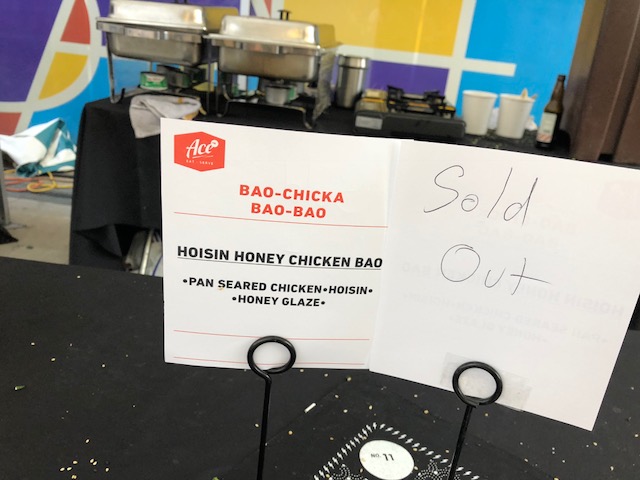 The Slow Food Nations Festival has family-friendly pop-ups throughout the event in Larimer Square including a Family Pavilion, Slow Food Mural Project and the Fortuna Chocolate Truck. Said McHugh: "The more kids are aware of food and the earlier, that changes their perspective."