By Kyle McCarthy, founder, The Family Travel Forum
Have you had your blue milk today?
Fans of "Star Wars" can now join Jedis in training in drinking inter-galactic blue milk at Disneyland and, beginning August 29, at Disney's Hollywood Studios in Orlando. The opaque blue beverage and a tangier green milk are being produced by the Food & Beverage team on Batuu, the remote planet at Disney's brand-new Star Wars: Galaxy's Edge attraction.
Families will appreciate that both beverages are plant-based, with citrus and floral flavors added to a blend of coconut and rice milks served frozen like slushies. They're just part of a cosmos full of extraplanetary treats designed to immerse visitors of all ages in these 14-acre lands themed to "Star Wars."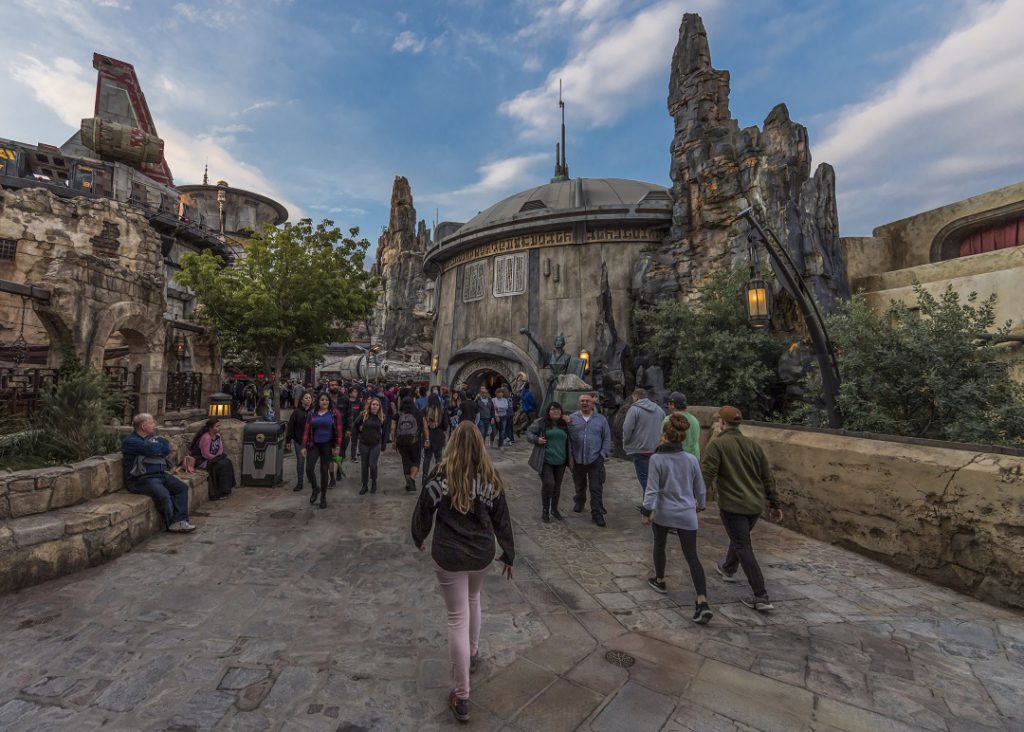 According to Brian Piasecki, Culinary Director of the Flavor Lab at Walt Disney World who developed the concepts for food on Batuu, the themed land of Pandora: World of Avatar taught them a lot about how guests react to themed foods – they love them.
Setting up eateries on a remote planet like Batuu suggested that menus would be made up of plant products grown locally. The Food & Beverage team worked with Disney Imagineers to create snacks and drinks that not only look original, they taste it.
Many food options are vegetarian-friendly; most are accessible to even guests with a variety of common food allergies.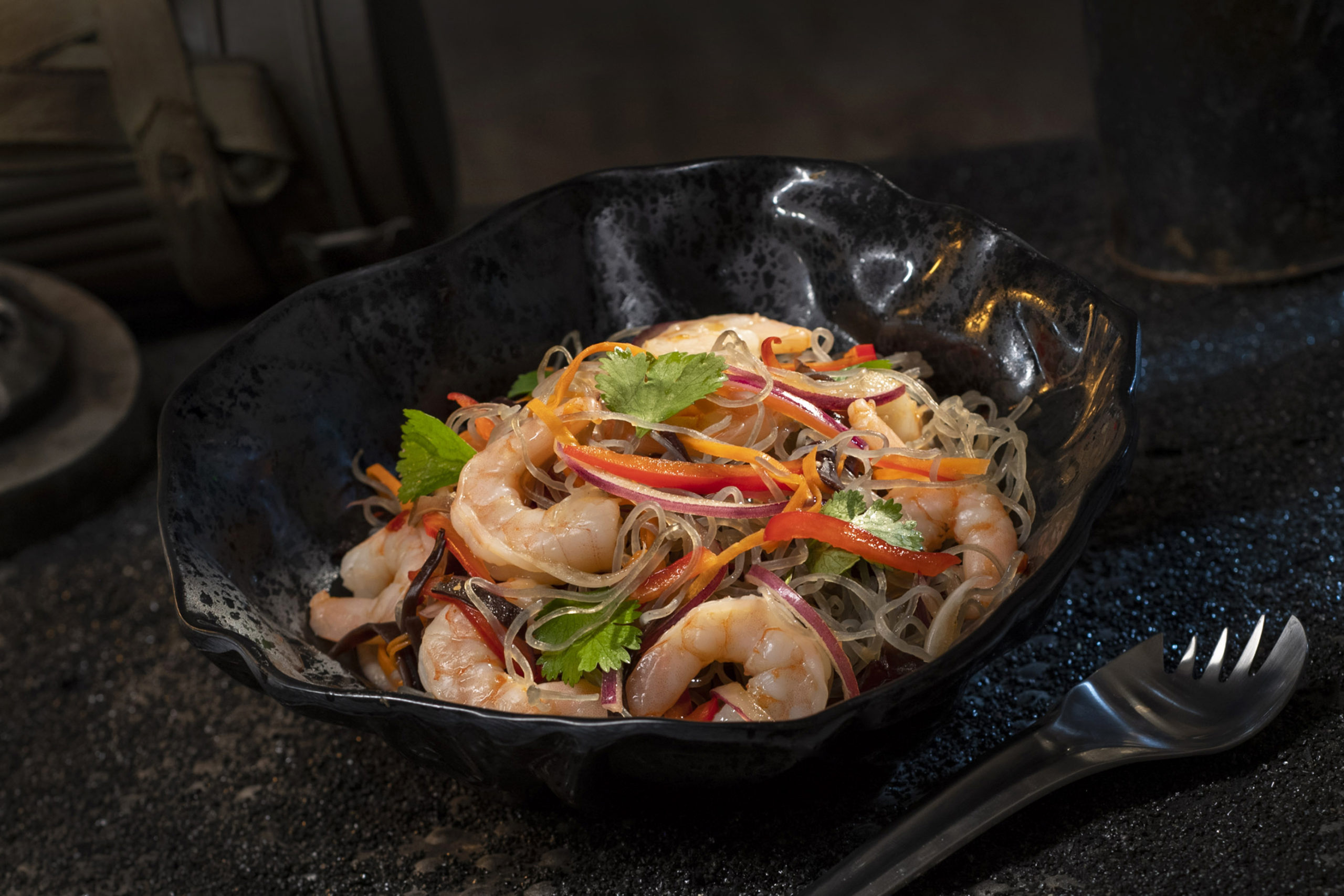 Healthy? The sweet blue and green milks, along with exotic looking desserts like the Blue Bantha, are definitely "treats" notes Piasecki. In trying to balance introducing new foods with reluctant eaters, the culinary team used familiar tastes and just made the dishes appear different.
"Fried Endorian Tip-yip makes people feel they are in a safe zone," he notes, because the dish is a cube of fried chicken served on a bed of mashed potatoes. And, hmm, yes, it's drizzled with a bright, light-sabre green gravy definitely worth tasting.
Meat lovers will enjoy Ronto Roasters, a fast, fun restaurant where a smelter droid is turning a huge spit under a podracer engine to produce grilled sausages, roast pork and tasty sandwiches tucked into a half moon pita.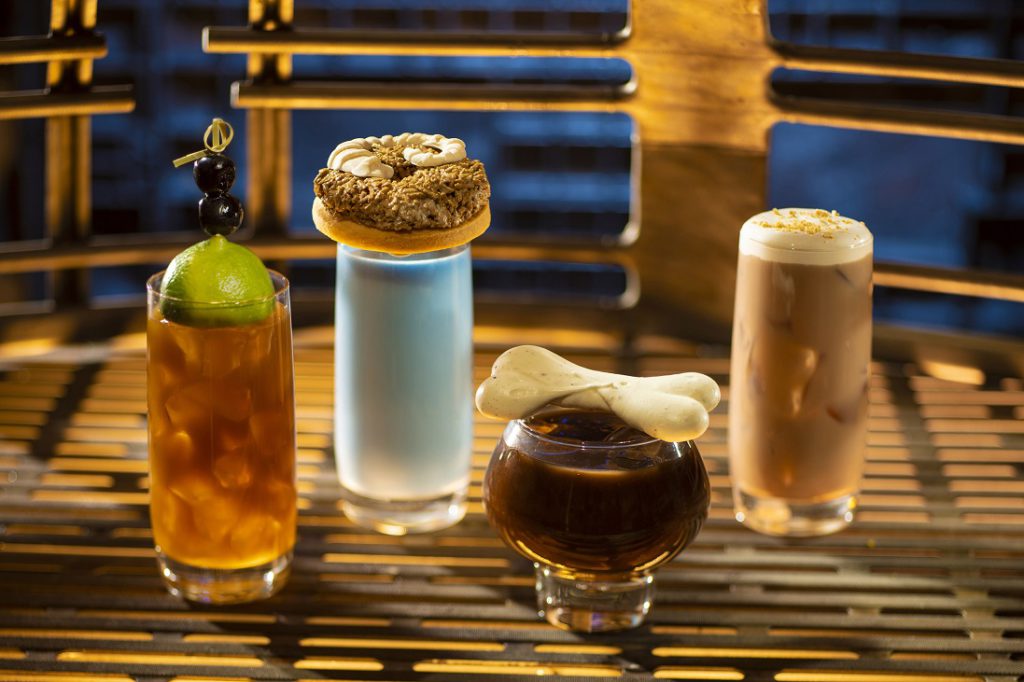 Parents and grandparents who remember the original "Star Wars: A New Hope" have likely not forgotten the Mos Eisley Cantina on Tatooine. A hang out for locals, visiting star pilots, aliens and the most colorful creatures, it's where every viewer wanted to be.
At Star Wars: Galaxy's Edge, guests can leave the bright sun behind for Oga's Cantina, a funky bar lined with cables, tubes and flashing lights where a robot spins hip hop tunes while steaming, colorful cocktails and non-alcoholic drinks are served.
From a Bloody Mary-like Bloody Rancor made with vodka and chile liquor topped with a rancor bone, to the Black Spire Brew iced coffee blended with passion fruit, Jabba Juise, Takodana black bean hummus or Mustafarian Lava Roll, there's something for everyone in the family to sample.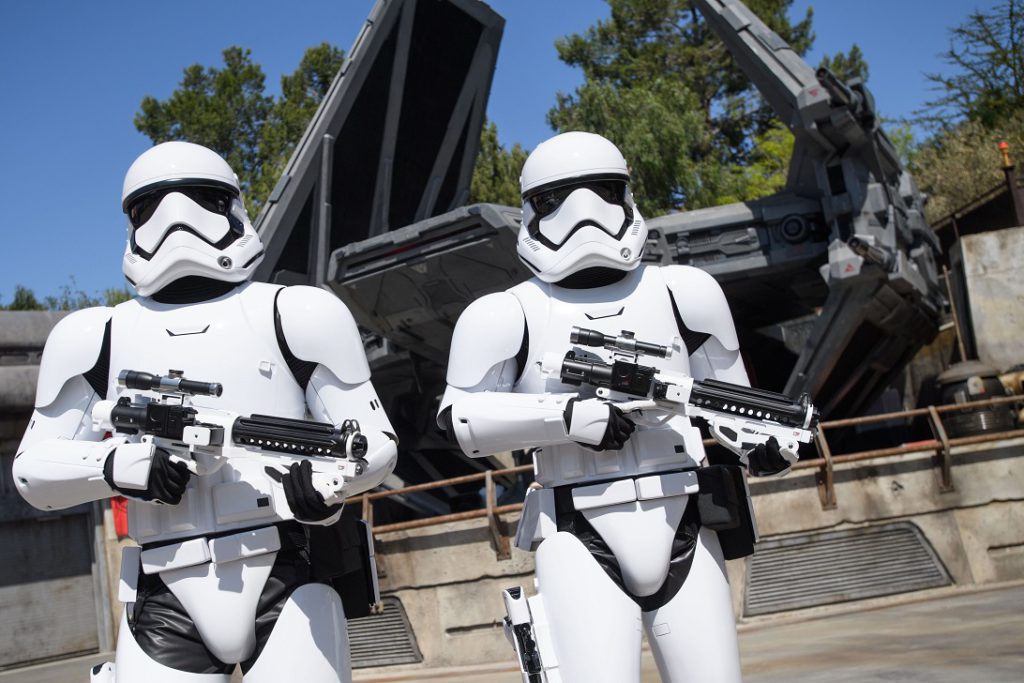 All of Black Spire Outpost, considered the rough quarter of Batuu, is wrapped in a backstory to engage guests from off-world. Clerks working in the ultra-themed merchandise shops and colorful outdoor Market warn Resistance sympathizers to keep their politics to themselves. Storm Troopers and their leader, Kylo Ren, wander at will, doing a periodic show, posing for meet-n-greets and promoting their own merchandise in the sleek First Order shops.
Of course, you'll want to try Millennium Falcon: Smugglers Run and the second ride opening later this year, Star Wars: Rise of the Resistance. But if video games, motion control rides, shaking seats and flying upside down are not your thing, there's plenty more to enjoy here.
Like the food, Star Wars: Galaxy's Edge is Disney's most accessible attraction ever.