By Eileen Ogintz
If you could jump into an artwork and walk around in it, what would you choose?
Good question…for adults as well as kids. Also a good way to engage kids when visiting an art museum, suggests Lindsay Genshaft, the senior manager of family and community programs at the Denver Art Museum, one of the most kid-friendly I've visited.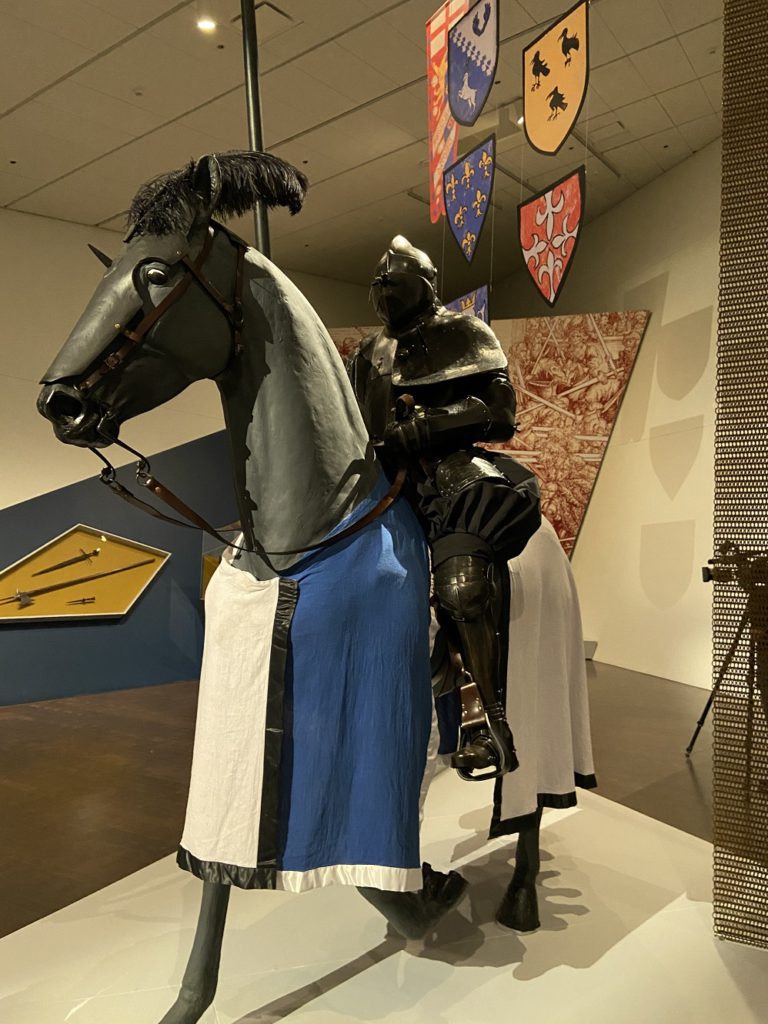 Not only are kids and teens (up to 18) free but just about every gallery has a hands-on children's activity and special exhibits have a kids' audio guide, crafted with the help of the museum's Youth Advisory Group. I really enjoyed seeing the special Claude Monet: The Truth of Nature at the Denver Art Museum, for example, told from the viewpoint of a little water lily.
With the help of her team and the Youth Advisory Group, Genshaft is working on the audio story for a fall special exhibit. "I get so much from the kids," she said, as she showed us around the new Martin Building, recently opened as part of the Museum's large expansion.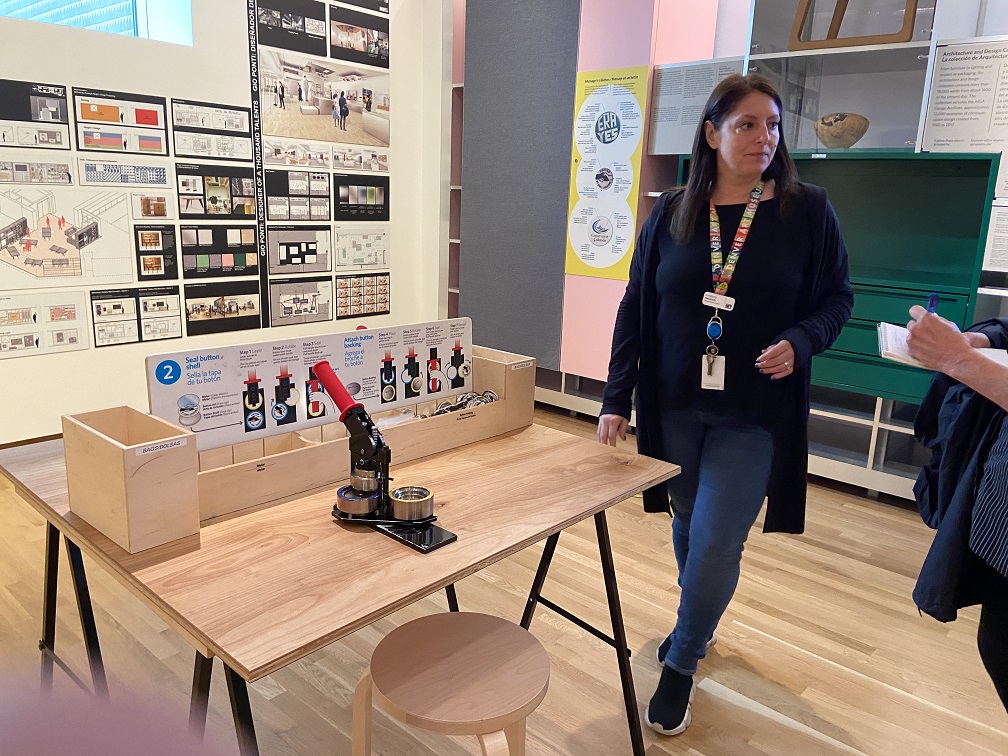 Included here is Family Central with drop-in activities. Kids can act out stories in costumes based on the museum exhibits, build sculptures, and create their own art works to fit in a miniature museum. They can learn about the design process in the design studio and create their own button. Sometimes there is a long line, the activity is so popular, Genshaft said.
They can meet the Native Artist-in-Residence and contribute to a project about Denver; design a box after seeing the beautiful Korean Lacquer boxes. Customize details of a jacket in the Thread Studio or create jewelry designs in the Western Studio.
"What is so unique here is that the family programs aren't an afterthought," Genshaft said.
We get to claim a spot in the gallery from the time an exhibit is designed.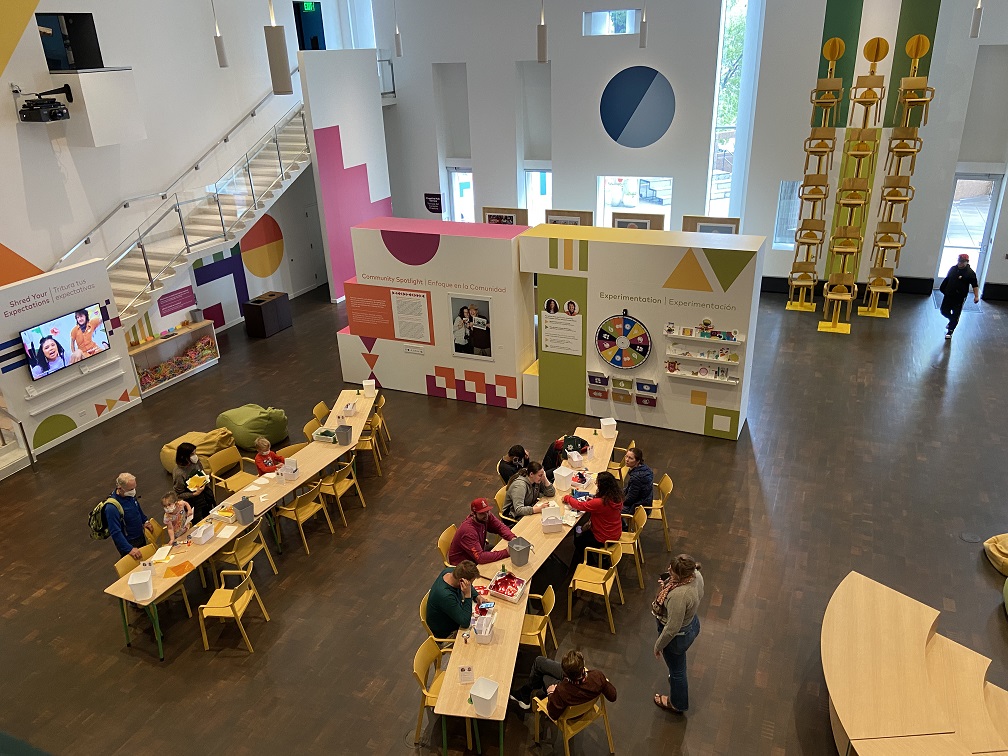 For example, in The Age of Armor, Treasures from the Higgins Collection at the Worcester Art Museum, exhibit, at the museum until Sept. 5, kids can see what their field of vision would be in a helmet or touch chain mail for example. The exhibit features more than 80 objects that encourage adults and kids alike to consider how armor has influenced artwork.
Genshaft noted that art helps kids with early literacy and developing critical thinking skills. It helps them develop empathy. "When you ignore kids," she said, "You are ignoring a massive population."
I was surprised to learn at the Modern Women/Modern Vision new temporary exhibit that many women were pioneers in photography, in large part because photography didn't discriminate against women as traditional art forms such as painting and sculpture did, explained Christopher Heinrich, the Frederick and Jan Mayer Director of the Art Museum.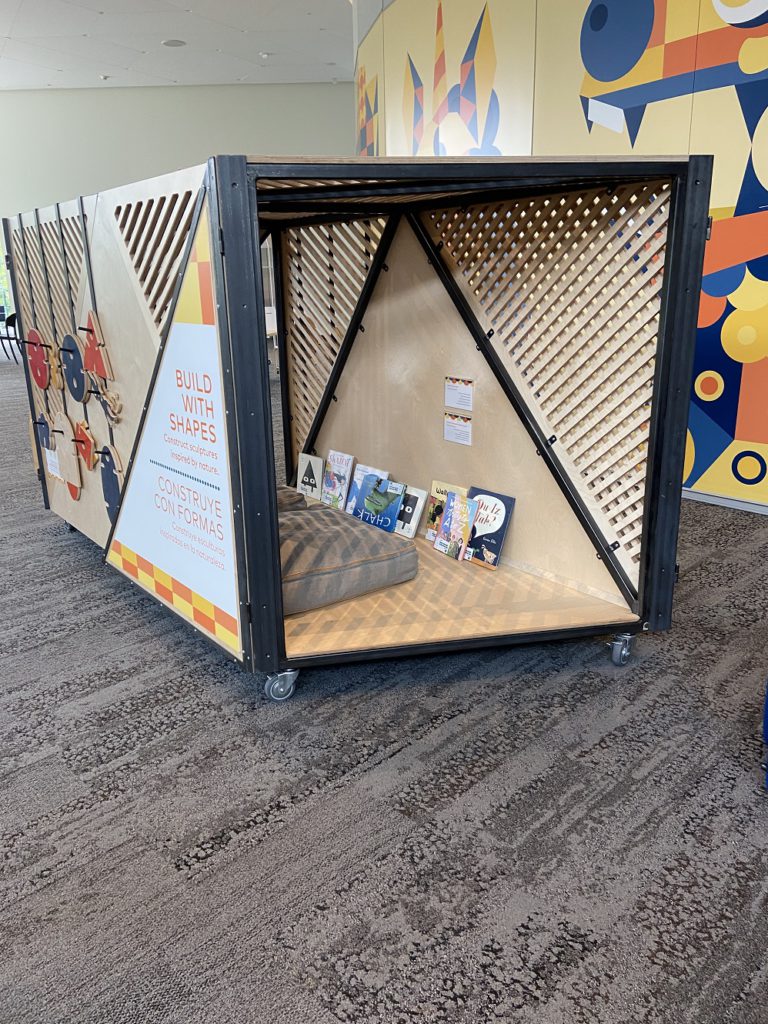 Iconic works from Dorothea Lange her iconic "Migrant Mother," came to symbolize The Great Depression," Margaret Bourke-White, the first female war correspondent in World War II combat zones, Helen Levitt, an early pioneer in street photography, Diane Arbus and more are showcased here through Aug. 28.
It would be interesting which image kids might want to jump in here—or if they have a favorite, another good question to ask. If they could choose an art work they've seen to take home, what would it be?
Perhaps the larger-than-life Mud Woman Rolls On by Roxanne Swentzell which shows a Native American female figure holding her four children, in the style of Pueblo Storytellers who pass knowledge down through the generations.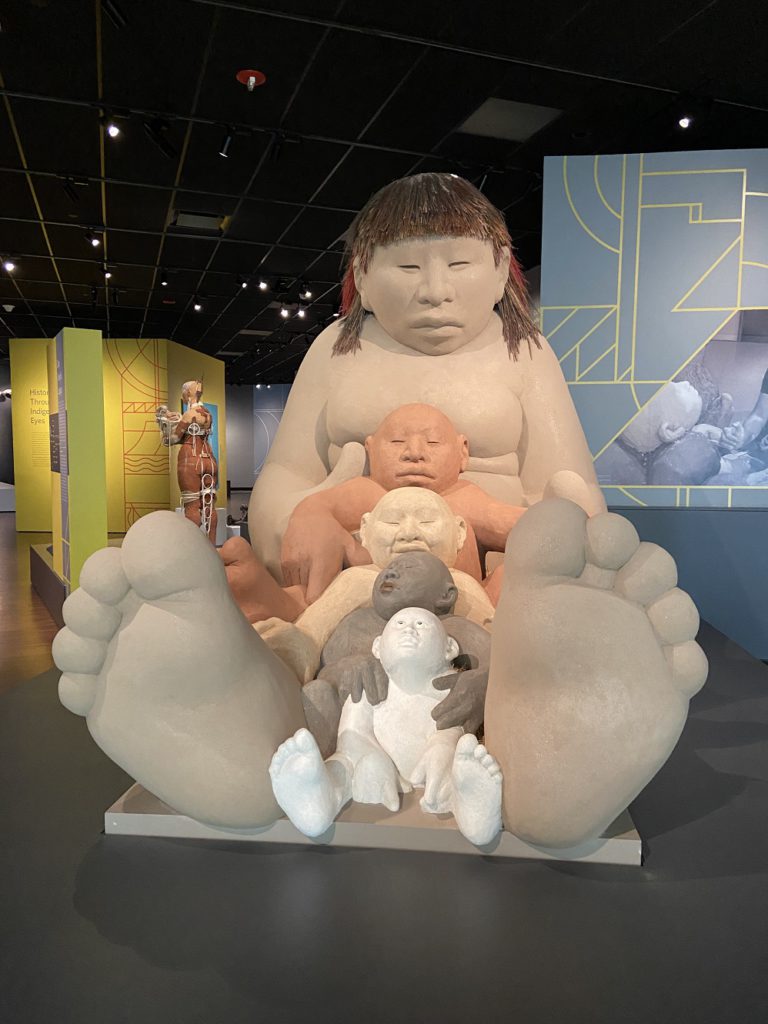 Genshaft noted that there are "treasures" inside the sculpture, including rocks and feathers that had meaning to the artist. New Art Venture tablets eventually will allow kids to see inside Mud Woman, and other interactive activities enabling them to gain more insight. "Technology enhances their experience and makes them see things they wouldn't otherwise see," she explained.
Meanwhile, there is something for families in every permanent exhibit. "We're trying to break down historical stereotypes of museums where you weren't supposed to talk or touch," she said.
"Have a discussion with the kids about art," she urged. "There is nothing better."