Let's hear it for fall! The changing colors are guaranteed to lift your spirts. So will the crisp air — and crisp apples.
The pandemic has changed our lives — and our travel plans. But this fall, we want to focus on what we can do. With so many schools, colleges and universities starting the year with remote learning, and parents continuing to work from home, this is an unprecedented opportunity for that longer family vacation you've dreamed about.
What about a road trip far from home, perhaps even in a rental RV. Plan a fall trip to a state or lesser known national park to enjoy the foliage. Book a rental house with your "pod" family. Go camping, glamping or whitewater rafting. Whatever you plan, plan ahead. Determine your goals, research a safe route, take precautions to keep your family the communities you visit safe and make advance reservations.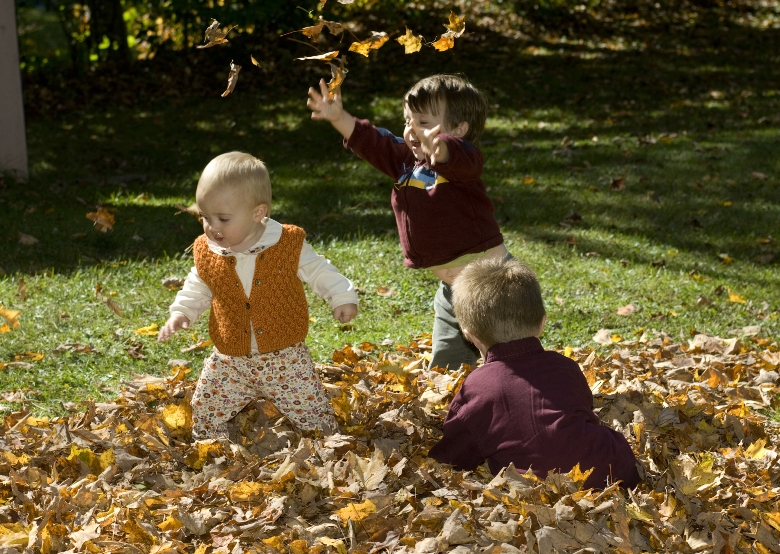 You also will need reservations at outdoor restaurants, museums, theme parks — even some national parks, because they have greatly reduced capacity and nowhere for visitors to wait and social distance. Wherever you plan to go, check the websites — and check again before your visit as things have been changing on a daily basis.
Most importantly, whether you travel or stay home, follow health guidelines by wearing masks, social distancing and washing your hands thoroughly and often. These precautions are what allow us to travel at all while the coronavirus pandemic continues. If you are planning to get together with family, make sure everyone is on the same page about having relatives come visit, social distancing and face coverings.
So, with those caveats, here are 20 ideas for Fall 2020 vacations where ttk-old.o2dev.net and FamilyTravelForum.com know you are guaranteed to enjoy yourselves — and stay safe. The decision to travel at all, of course, is up to you, and we present 51 remarkable virtual journeys for those who prefer them.
ENJOY FALL FOLIAGE NEARBY OR FAR, FAR AWAY
Dropping levels of chlorophyll mean it's time for leaf peeping all around the country. A New England road trip is the classic fall vacation. Yet, many think fall is the best season in the aspen-gilded Colorado mountain towns where you'll find some of the least expensive lodging rates of the year. The San Juan Islands off Washington state offer hiking, biking, kayaking and the chance to social distance while admiring the white oaks and hemlocks.
In Tennessee's Smoky Mountains, you can see fall colors until early November. Check out our directory to leaf peeping around the USA as well as Eileen's Kid's Guide to the Great Smoky Mountains. Combine foliage and harvest treats with the local culinary legend, a 25-pound apple pie baked in a skillet sold at Dollywood or through Spotlight Bakery.
FLY TO THE PLACE OF YOUR DREAMS AND STAY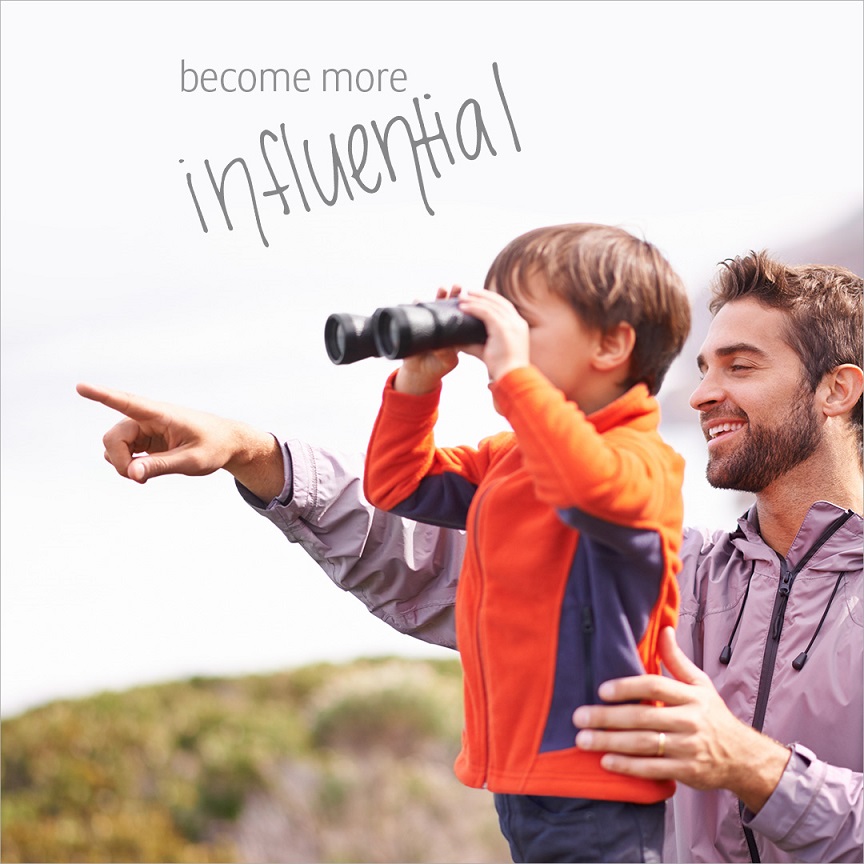 Yes, you can fly during this pandemic and flights have never been so cheap. Recent travelers have complained that not all the airport and inflight safety protocols they were promised are being followed, so please read our guide to Safer Flying before you head out. The big "But" is… many countries' borders are still closed to Americans. (Here's a list of places that are restricting travelers by point of origin and a guide to reopening Caribbean Islands.)
Many families rightfully worry that when they travel, they may get sick, or even stuck if the situation changes, far from home. And while travel insurance will help you if you get sick away from home, pandemics aren't typically covered if you want or need to cancel a trip or return early, unless you have purchased cancel for any reason insurance. Insurance is essential for road trips, too.
Rental car insurance can be confusing, complicated, and costly. While many people consider skipping optional rental car insurance, it can be a risky decision. In most cases, you don't need all the different kinds of car insurance that the rental company offers. However, there's one type of insurance you should get: a collision damage waiver, which covers costs associated with rental car damage or theft. It's smart to buy a collision damage waiver before renting a car because you can save money and avoid upsells. The Rental Car Damage Protector from Allianz Global Assistance provides primary coverage for covered collision, loss, and damage up to $40,000, along with 24-hour emergency assistance. For only $9 per calendar day (cost for FL residents $7 per calendar day), you can be covered, and won't ever have to worry about using your personal car insurance company.
TAKE A ROAD TRIP SOMEWHERE YOU HAVE NEVER BEEN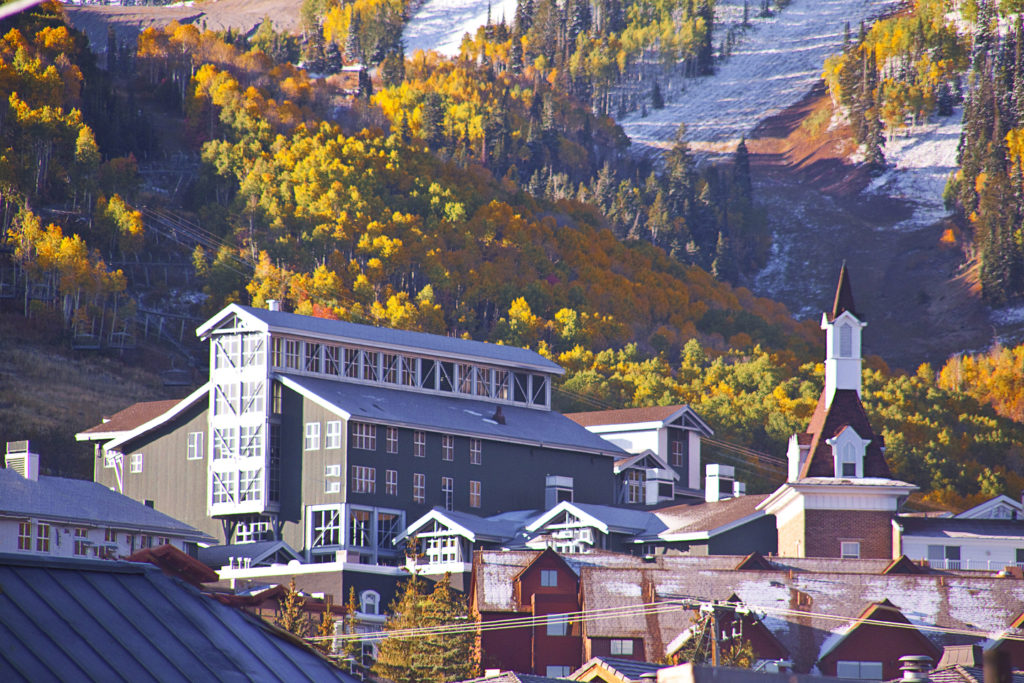 Park City, Utah is an ideal waypoint on a socially-distanced road trip. Park yourself here for mountain recreation with over 400 miles of hiking and biking trails, blue-ribbon fly fishing, an historic Main Street and easy access to Salt Lake City, just 30 minutes away. Autumn rates at Park City's hotels and resorts are top value and the early fall foliage is among the country's most colorful. Park City is sure to satisfy with is refreshing temperatures, unspoiled vistas and outdoor activity, including the Utah Olympic Park and Woodward action sports park. And It's never too early to think about Thanksgiving, the winter holidays and the town's two resorts, Park City Mountain and Deer Valley Resort, both of which are looking forward to a great ski season ahead. Go to www.visitparkcity.com to learn how to visit safely and plan your fall or winter getaway.
Driving elsewhere? Both Traverse City, Michigan and Truckee, California have a lot to offer active families looking for outdoor adventures. Be sure to keep up with the states that are imposing quarantines to be sure your itinerary is a realistic one.
GO WHALE WATCHING
Through mid-December, see humpback whales, blue whales, dolphins and killer whales in Monterey Bay. While the famous aquarium continues its wonderful online programming, several marine sightseeing boats are operating with social distancing guidelines. Newport Beach and Depoe Bay, Oregon are other west coast destinations for whale-watching year round.
On the East Coast, Bar Harbor, Myrtle Beach and Cape May in New Jersey feature whale-watching cruises in fall. Another favorite: 1.5 million visitors annually head out to see humpbacks, finbacks, minke and pilot whales plus the critically endangered right whales in the Stellwagen Bank National Marine Sanctuary. Join them on a New England Aquarium Whale Watch from Boston before the cold weather sets in.
LIVE THE NEW LIFESTYLE YOU'VE DREAMED OF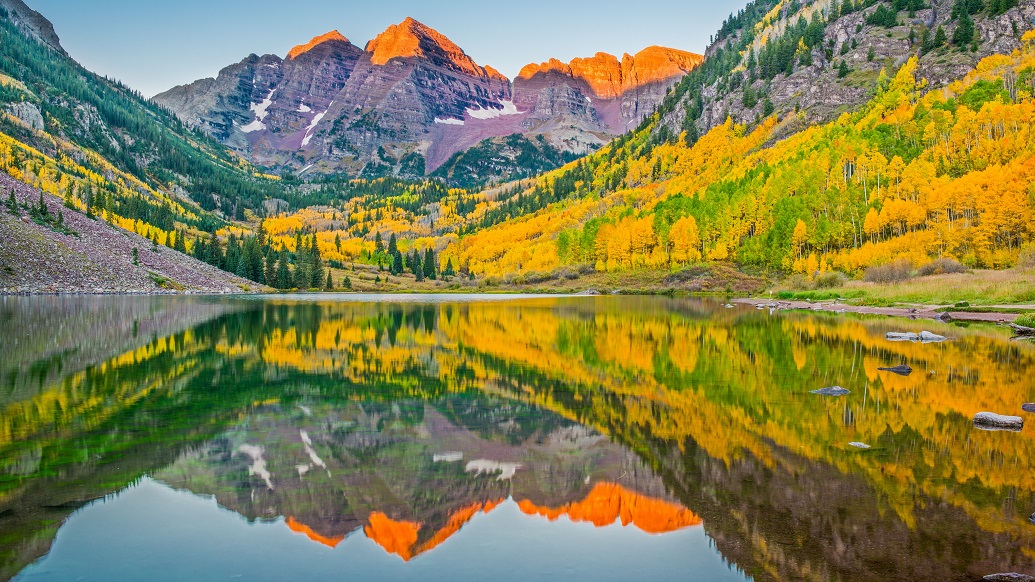 You won't run out of things to do in a beautiful place like Aspen, Colorado. Settle down with resort rates starting at $135 per night with visit Stay Aspen Snowmass. Terrific hotels like The Gant Aspen, Limelight and the historic Hotel Jerome — some with private condos — have special fall rates. Take the time to explore the famous Maroon Bells (yes, the mountain formations look like bells!) The kids can focus on their remote learning each morning and mountain bike, fly fish, rock climb, raft or horseback ride in the afternoons. Try guided cycling with a number of outfitters. Go birding or on a guided hike from the Aspen Center for Environmental Studies, or catch Sculpturally Distanced: an Anderson Ranch Outdoor Exhibition at the Anderson Ranch Arts Center.
The Aspen City Council has now created a mandatory indoor and outdoor mask zone that includes downtown streets and parks as well as Aspen Highlands Village, and the base of Aspen Mountain. (Read the town's COVID-19 visitor resource guide.)
Mountain towns make for idyllic escapes. Resorts like the Grand Hyatt Vail and The Sebastian in Vail have up to 20% discounts and waive taxes on stays of more than 30 days. In Vermont, the Stoweflake Mountain Resort has savings of 30% for stays before Thanksgiving week.
RELIVE AMERICAN HISTORY AT AN OUTDOOR LIVING HISTORY MUSEUM
According to a recent survey by the camping app TheDyrt.com of 7,000 users, nearly 81% of parents are actively considering remote learning from the road. This fall, that means including the Shaker living history farm and museum, Hancock Shaker Village, which has reopened its Brick Dwelling, Round Stone Barn, Laundry & Machine Shop and popular farm animal barn for self-guided tours. They 're operating limited hours Thursday to Sunday and also arrange private tours. At Conner Prairie in Indiana, the ca. 1836 Prairietown is open with costumed interpreters and lots of activities. Colonial Williamsburg in Virginia is ready to help families appreciate key moments in American history as long as they're wearing masks, remain at a distance and follow updated sightseeing protocols. Nearby Yorktown and Jamestown are crucial places in early America's history. They're running their annual Homeschool Days program through Sept. 20 with unlimited admission and special programs for homeschoolers who want to study the origins of slavery and the American Revolution in person.
LIVE THE OLD LIFESTYLE YOU'VE DREAMED OF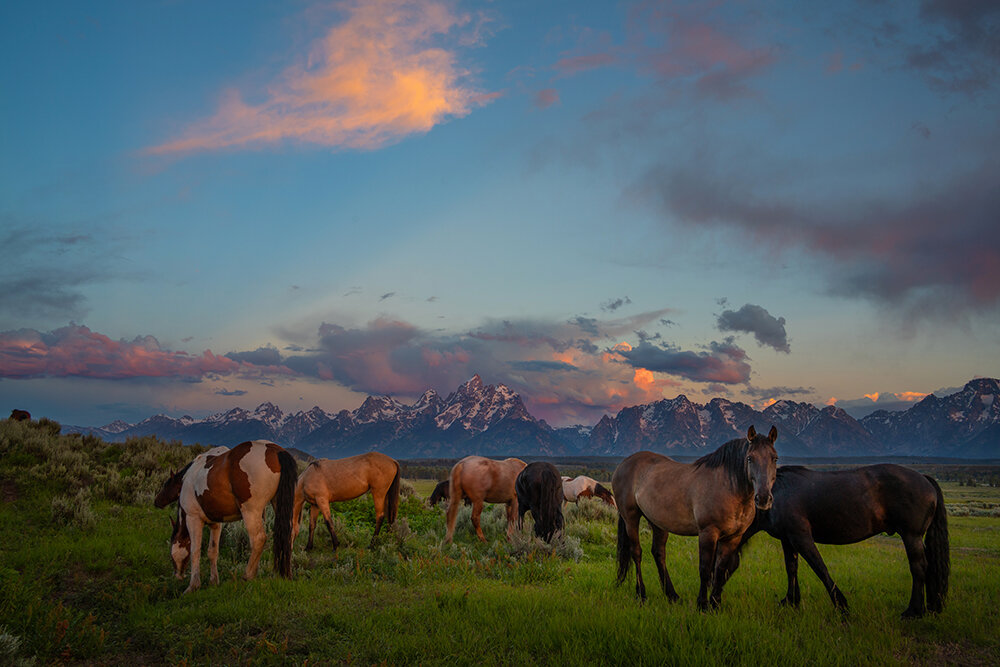 When life gets out of hand and you need a mental break from the craziness, look back to the lore of the West and the homestead lifestyle of long ago. A dude ranch interlude offers something for everyone, no matter what time of year you go. Spectacular scenery is at an all-time high in autumn when aspens sport yellow cloaks and bears prepare for their winter hibernation. Riding a horse through the fall colors of Wyoming, Montana, Colorado, Idaho or Canada is simply breathtaking. Hear elk bugling in the distance and see fat trout crowding the icy mountain streams; you are one with the land. Nights cuddling up by the fireplace with a good book, a good glass of wine and good company just can't be beat. Let the experts curate your perfect escape; visit BestDudeRanches.com or shoot an e-mail to colleen@bestduderanches.com to launch the new you.
CATCH SOME THRILLS SAFELY AT THEME PARKS
A growing number of theme parks have reopened safely in states permitting them, including Florida's Universal Orlando, Walt Disney World, Busch Gardens Tampa Bay, Legoland Florida and SeaWorld Orlando. Check your local parks and their operating hours: Six Flags Great Adventure and their Hurricane Harbor water park are open in New Jersey; Sesame Place is open in Pennsylvania and Busch Gardens Williamsburg is open in Virginia. Ohio's Cedar Point and other great parks are open but with very reduced hours, especially in September and October. And the California theme parks? Everyone is waiting for Gov. Gavin Newsom to announce California's next phase of COVID-19 reopenings, although SeaWorld San Diego, classified as an aquarium, has reopened.
Safety protocols have been introduced around the country. Check each theme park's website in advance to find out what will be required (reservations, masks, social distancing.) Expect the experience to be fun — but different. There won't be fireworks, hugs from characters or special events but there are lots of discounts! In these tough times, visitors have buying power and at Orlando's Rosen Hotels, for example, Fun-cation packages including room, parking and WiFi start from just $59 per night,
CONQUER THRILLING WHITEWATER RAPIDS AND RIVERS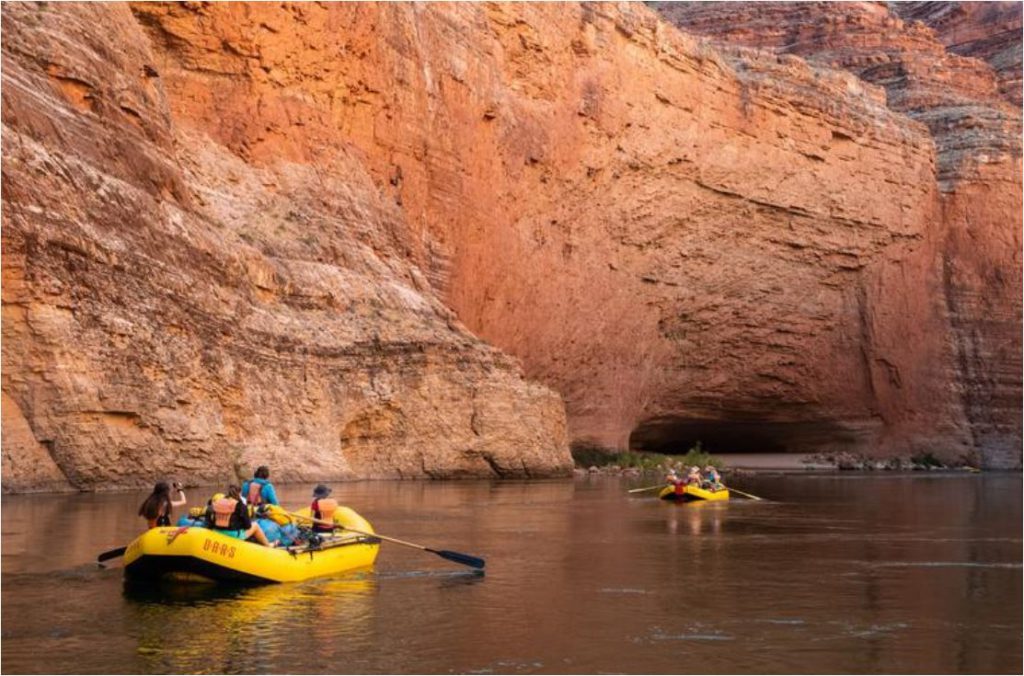 There is unprecedented availability this fall on iconic Grand Canyon raft trips from companies like OARS, as long as your kids are at least 12 and fit enough to hike in or out of the Canyon. Through October, there's a unique opportunity to tour the Grand Canyon by river, including a special on OARS' October 24th Grand Canyon trip by dory (save $500 per person or $1000 per person for every two people you book on the October 24th departure). In "normal" times, you would need to book 18 months in advance. Explore Dinosaur National Monument in Utah and raft the Green River through the Gates of Lodore, ideal for families with kids as young as 7 and first-time rafters with three-day trips starting at under $850 (the kids will love inflatable kayaking!) Raft the Colorado River through Cataract Canyon in Canyonlands National Park, Oregon's Wild & Scenic Rogue River and on the Middle Fork of the Salmon River in Idaho. If you are planning for 2021, book now to get preferred dates as they are filling fast with families who realize rafting is an excellent way to enjoy the wilderness without the heavy lifting—and to get away from the crowds. OARS has a mitigation plan that includes pre-screening protocols, enhanced sanitation procedures and measures to maintain as much social distance as possible.
You can also arrange a private trip with OARS or companies like Western River Expeditions, whose motorized rafts enable you to raft rivers more quickly and with less work – great for those with mobility challenges. Read our travel diaries about our very recent trip down the Grand Canyon with WRE.
AMP UP THE LEARNING WITH CITY AND MUSEUM GETAWAYS
There's nothing like a big city, especially for travelers with school-age kids, to bring the world's diversity and myriad cultures into focus. Just visit someplace — like New York, Philadelphia, Denver or Albuquerque – where updated COVID-19 Spread maps indicate the infection rate is currently under control. Don't forget your masks – they're mandatory! New York's Metropolitan Museum of Art (the signature anniversary exhibit, Making the Met: 1870-2020, is wonderful), American Museum of Natural History and the 9/11 Memorial & Museum are open at 25% capacity, yet the most popular exhibits may still be too crowded for some families. The Denver Museum of Nature & Science has a new exhibit about how dogs think and a spectacular Lego Art of the Brick show by contemporary artist Nathan Sawaya. In Philadelphia, kids can have an out-of-classroom American History lesson at the Museum of the American Revolution, Independence National Historical Park and at Valley Forge, among other places. (Bring Along Eileen's new Kid's Guide to Philadelphia!) The Smithsonian National Air and Space Museum's Steven F.Udvar-Hazy Center has reopened too – perfect for aviation buffs visiting the Washington DC area! You will find deeply discounted hotel rates in cities this fall – just check the city's official tourism website — and deals like double loyalty points from Marriott and other chains.
TRAVEL BY TASTE AT EPCOT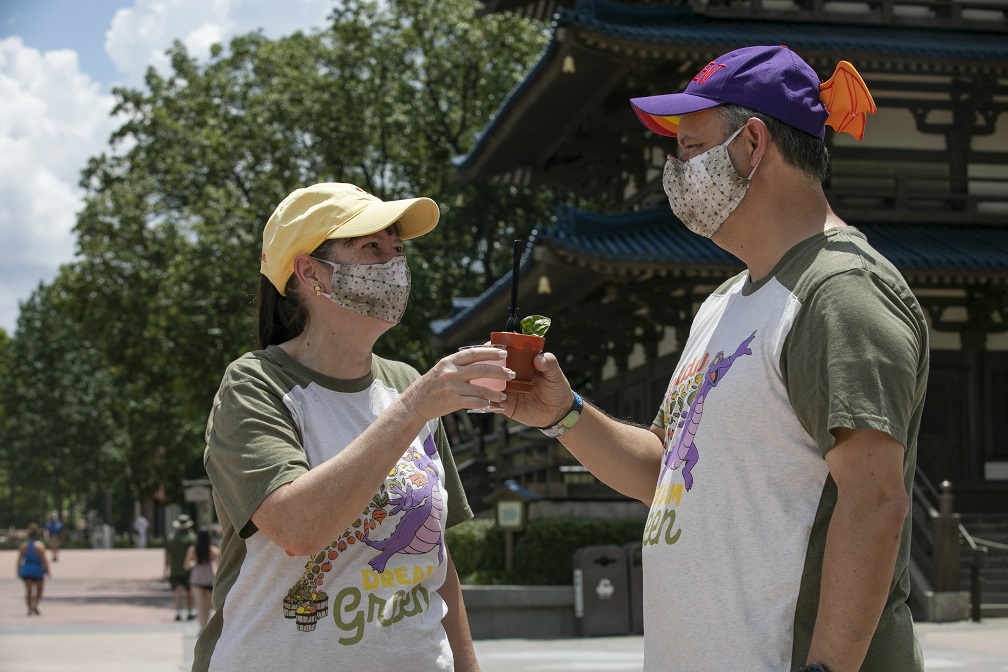 We are so happy that a new version of the popular EPCOT International Food & Wine Festival will continue into the fall at Orlando's Walt Disney World Resort. The Taste of EPCOT International Food & Wine Festival blends floral fun from the park's annual flower and garden event with the global goodies of the food and wine festival. This new event offers more than 20 signature global marketplaces, including Hawaii, Hops & Barley and Islands of the Caribbean. Additional tables have been placed throughout the park where guests can stop and remove their face coverings to enjoy festival dishes while maintaining physical distancing. Be sure to snap some photos in front of the park's newest Remy topiary in the France pavilion and purchase souvenirs from the 2020 International EPCOT Flower & Garden Festival.
HARVEST YOUR OWN APPLES AND PUMPKINS AT U-PICK FARMS
Some of our favorite harvest festivals may return with online presentations but you can get out to a real-life PYO farm or orchard and pick your own right now. Meet local farmers and pick whatever's in season for those meals you are making at your vacation rental or for a picnic. Check out Family Travel Forum's directory of U-Pick Apple and Pumpkin Farms near major cities and PickYourOwn.org for other regions. Allow plenty of time to conquer a corn maze while you're there.
Fall is a great time to visit farmers' markets, though with reduced capacity expect lines to enter. At San Francisco's famous Ferry Plaza Farmers Market, chat up local farmers about what's in season — and maybe try a new variety of veggies or fruit.
GET ON ANY GUIDED TRIP AND LEARN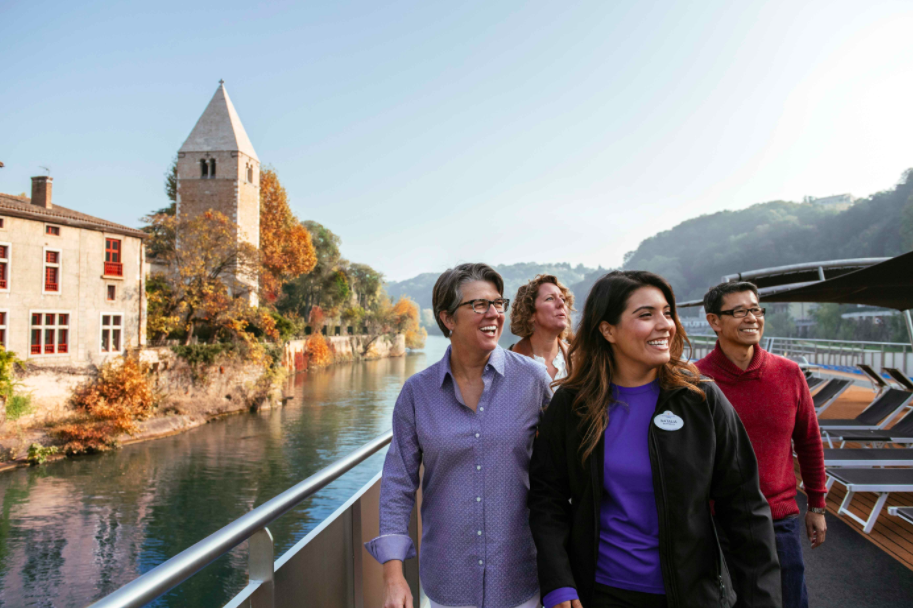 There's nothing like a guided trip, especially those offered by Adventures by Disney and other top tour operators. Guides take care of all the details — from safely delivering luggage to your rooms to entertaining the kids on van rides to insider access at attractions (now operating at very limited capacity) and more. Adventures by Disney new 2021 itineraries incllude New Zealand and Portugal, Alaska, and options in North America including Arizona, Utah, and a winter getaway to Wyoming. There are shorter trips in cities including Boston, New York and Philadelphia as well.
Many companies now are offering more private trips whether you want to bike or hike or explore famous sites. You can organize a private trip with your family and friends (you typically need 10 people) or one with your grown kids that is geared for adults. It's not too early to plan that special trip for 2021 or 2022.
GO RVING AND TAKE HOME WITH YOU
According to the RV Industry Association, some 46 million Americans will go RVing this year – more than double tin 2018. According to KOA's COVID-19 edition of the North American Camping Report, the majority of those surveyed believe it is more important than ever for kids to spend time outdoors and nearly half report camping is the safest type of trip to take.
RVing allows families to get outdoors safely in their own recreational vehicle with their own sanitized kitchen and bathroom. It's fun! Taking the Kids tried RVing in Utah and Colorado and Family Travel Forum went to Pennsylvania. To get started, follow our guidelines on how to rent an RV with tips on what first-timers should look for and the best places to find one for your needs. Outdoorsy.com helps find rental RVs near you; RVshare features RVs to rent direct from owners. Companies like Blacksford RV Rental now offer an all-inclusive option that includes RV essentials and 24-hour roadside assistance, starting at $199 a day.
PLAN YOUR CRUISE TO HIT THE HIGH SEAS AGAIN
You won't be able to cruise this fall from American ports as the Cruise Lines International Association announced that ships carrying 250 or more passengers cannot set sail until at least the end of October 2020. Plan for next year or the year after with new amenities coming — like Carnival's roller coaster at sea BOLT or special deals, discounts and extra amenities. Carnival partners, including Kathie Lee Gifford, Guy Fieri and Shaquille O'Neal just revealed Celebration, the line's second Excel class ship after Mardi Gras (sailing Feb. 2021). She's named in recognition of Carnival's 50th birthday celebration and will debut from PortMiami in November 2022. Be sure to look for special Sailabration Cruise deals.
Book now and cruise later with liberal cancellation policies and deals like those with the Save Now, Cruise Later option from Holland America. Famiies should make a 50 % deposit by Sept. 30 to ensure free drinks, free gratuities, free specialty dining, free Wi-Fi and more perks – great value when covering the 3rd and 4th bunk in your cabin; buy a Cancellation Protection Plan to keep all options open. Seabourn's small ships are a great bet for those looking for a luxurious, all-inclusive experience with adult family members. Now through the end of September, there are Sensational Suite Savings including upgrades, shipboard credits, air credits and more for 2021 sailings.
Meanwhile, all cruise lines are working hard on their mitigation plans. Norwegian and Royal Caribbean have teamed up to find safety solutions with a Healthy Sail Panel. The CDC is constantly updating their Cruise Travel protocols. CruiseCritic.com is a good place to find out the latest in the cruise industry news.
TRICK OR TREAT THIS HALLOWEEN
This fall, everyone's neighborhood will handle the original mask-wearing occasion in their own way. Some of our favorite public attractions have promised to bring back frightfests packed with safe, ghoulish fun for those who reserve tickets ahead. While Universal Orlando has put Halloween Horror Nights to bed this year, they have a fantastic new, freaky themed HHN Tribute Store in the Universal Studios park. In Tampa, Busch Gardens' annual Howl-O-Scream will have a new focus: the Fiends show, starring Dr. Freakenstein and his frightful entourage, will take to its largest stage ever for outdoor performances and bench seating will be arranged in a physically distant manner.
Hallowfest returns to Six Flags Great Adventure, with daylight displays of pumpkins, a kid-centric hay bale maze, and a Trick-or-Treat Trail with individually packaged treats. Their monster coasters will reopen for Chills by Night. Hershey, Pennsylvania features the annual Hersheypark In The Dark Halloween attraction weekends from Oct. 16-Nov. 1. The Orlando SeaWorld park will have Halloween Spooktacular back in mid-September, while the San Diego and San Antonio parks will host kid-friendly trick-or-treat trails and Halloween character meet n'greets with physical distancing protocols in place.
TREAT FAMILY MEMBERS WITH SPECIAL NEEDS TO A VACATION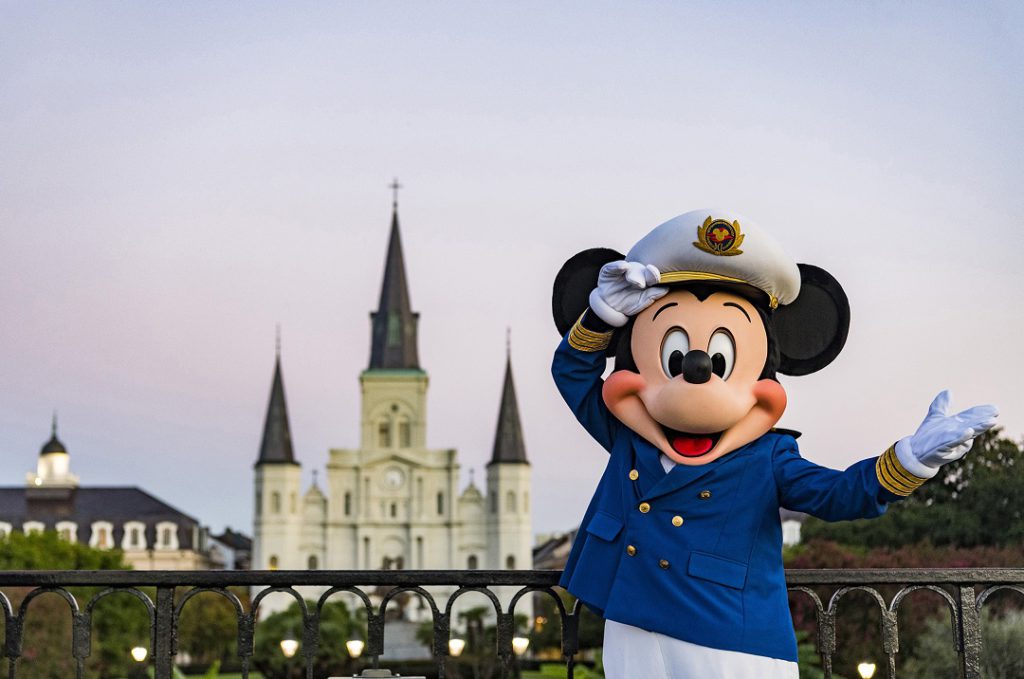 Several recreational groups design different outdoor programs for children with special challenges and their families who have especially suffered with remote learning and the lack of appropriate online resources. Fees are usually calculated on a sliding scale so there are many affordable and some real life options. Most of the major theme parks make accommodations for those with disabilities. If you are coping with dietary needs or food allergies, Family Travel Forum's guide to dining at theme parks informs you of allergen-free alternatives.
Many of the cruise lines offer options to accommodate passengers with special needs. Disney Cruise Line, for example, recently named "Best for Families" in CruiseCritic.com's annual awards, has new itineraries for 2021 that include the top Mediterranean and Alaska ports accompanied by Adventures by Disney guides, special excursions, private events and the opportunity for your family to get to know a like-minded group throughout the cruise. Earlier this year, Disney Wonder launched cruises homeporting in New Orleans, a wonderful base for family fun. The top attraction in New Orleans, the National WWII Museum, recently reopened after collaboration with over 20 national organizations across the country to ensure public safety. It will be there for you when Disney Cruise Line resumes sailing so take advantage of Disney Cruise Lines 25% discount offers to book your 2021 cruise.
VISIT OUR STATE AND NATIONAL PARKS RESPONSIBLY
Did you know that half of last year's 327 million national park visits were to only 27 parks? Fall is certainly a less crowded time to visit state and national parks than summer, when the NPS and other outdoors organizations banded together to urge Americans to recreate responsibly and follow safety protocols to contain the spread of coronavirus.
Many NPS facilities and visitors centers remain closed; rescue teams are busy with wildfires and first responder work. We urge you to consider visiting a nearby state park (DiscovertheForest has a searchable directory of local parks, most free.) At the 6,150-acre Gulf State Park in Alabama, take advantage of two miles of beaches, fishing, swimming and a 28-mile Backcountry Trail for biking and hiking. Book Gulf Shores Travel Trailer Rentals to set up your very own RV in this state park's campground. Less visited national treasures include the beautiful beaches at Cape Hatteras National Seashore along North Carolina's Outer Banks, North Cascades National Park in Washington State or Guadalupe Mountains National Park in Texas. Visit free on National Public Lands Day, Sept. 26 and, if you have a 4th grader, apply in advance for an Every Kid Outdoors free family pass. (Grandparents can get a lifetime Senior Pass for $80.) A tip: The educators' section on every national park site, designed for teachers planning field trips, can be an excellent resource. And here are the top pet-friendly national parks.
Alternatively, book a fall getaway at resorts outside the parks. Taking the Kids visited Spring Creek Ranch, an unusual ranch where guests stay in their own condo-like accommodations on 1,000 acres in Jackson Hole, Wyoming. You have the amenities of the ranch and guided tours of nearby Yellowstone and Grand Teton National Parks, plus horseback riding and the comfort of preparing your own meals. Near one of Montana's most beautiful state parks, Flathead Lake Lodge, run by the same family for 75 years, is geared for those with adult kids in fall and is the rare ranch that offers watersports as well as horseback riding and mountain biking.
GO WILD AT NEARBY ZOOS AND AQUARIUMS
For families looking for a staycation or nearby overnight escape, zoos are a great bet as infectious disease experts like Dr. Arthur Lavin, an Ohio pediatrician and spokesman for the American Academy of Pediatrics (read their COVID-19 advice for families) says the lowest risk trip includes social distancing and spending much of your time outdoors. Support a local institution; membership in your local zoo may also get you in free to a zoo where you are visiting. As of this writing, The Bronx Zoo and Smithsonian National Zoo are welcoming visitors, as are the zoos in Denver, San Diego and North Carolina among others.
Like zoos, aquariums are reopening around the country. They provide a way to virtually travel – yet in real life — to far away locales such as a Caribbean reef or a South American rain forest — but also learn about the sea life where you are visiting. Search for a zoo or aquarium near you with the Association of Zoos and Aquariums website. Like museums and theme parks, book your reservations in advance as all are operating at reduced capacity.
DO IT! PLAN THAT BUCKET LIST TRIP NOW

Many families not traveling now are planning a bucket list trip for next year or the year after. What's on your bucket list? We've been thinking about a river cruise in Africa. Yes, Africa! Like Croisieurope's other custom ships, the African Dream and Zimbabwean Dream (launching in 2021) promise to be luxurious and comfortable — cruising on Lake Kariba in CroisiEurope's "Southern Africa: Travels to the Ends of the Earth" adventure. In addition to a unique wildlife cruise on Lake Kariba, several nights are spent at luxury lodges on the banks of the Zambezi River. Guests will experience safaris in Chobé and Matusadona National Parks before reaching the great Victoria Falls. Foodies love the excellent French fare aboard Croisieurope ships and the local dishes prepared especially for each port of call. While many guided adventures are included, there are optional shore excursions to delight all ages. This bucket list cruise is designed for ages 7 and older. Rates begin at $7,315 with a 15% discount for one child under 15 years and several departures are already sold out. At only 16 passengers at a time, it's the perfect opportunity for a full family charter.
Impatient? Land based safari-goers can turn to the ultimate in luxury, the sustainable, community-focused Micato Safaris, which is resuming Kenya trips as the country opens to international travelers this month. Other bucket list options available now include a Zero-G Experience, a $6,700 one-of-a-kind-weightless vacation a la super hero, which includes includes breakfast, flight training, 15 periods of weightlessness, a ZERO-G flight suit, ZERO-G merchandise – including a branded mask – certificate, photos and video to remember this unforgettable experience. They're operating at reduced capacity for ages 8+ select weekends this fall in Newark, NJ, DC, Houston and Fort Lauderdale.
Is there a 52nd idea you want to share with us? Please do so in the Comments Field.
Wherever you see ads or images within this special www.FamilyTravelConsulting.com travel section, the advertising and custom content has been brought to you by our sponsors. All other content and opinions are based upon the authors' actual travel experience and knowledge.