Originally posted 2012
By Eileen Ogintz
Tribune Media Services
"Don't you dare cry! You're going to finish this day with a smile on your face!"
No, I wasn't talking to a 4-year-old about to have a meltdown in the middle of a theme park. My 21-year-old daughter Mel was talking to me and I was indeed about to cry.
We were two-thirds of the way through a long, arduous 12.5-mile hike from Crested Butte, Colo., to Aspen — an iconic Colorado hike that included crossing the 12,500-foot-high West Maroon Pass — when I lost my footing on a slippery rock and fell in a creek with a big splash. I was tired, hungry, wet and in tears. But Mel made me smile, even though I don't think that was her intent.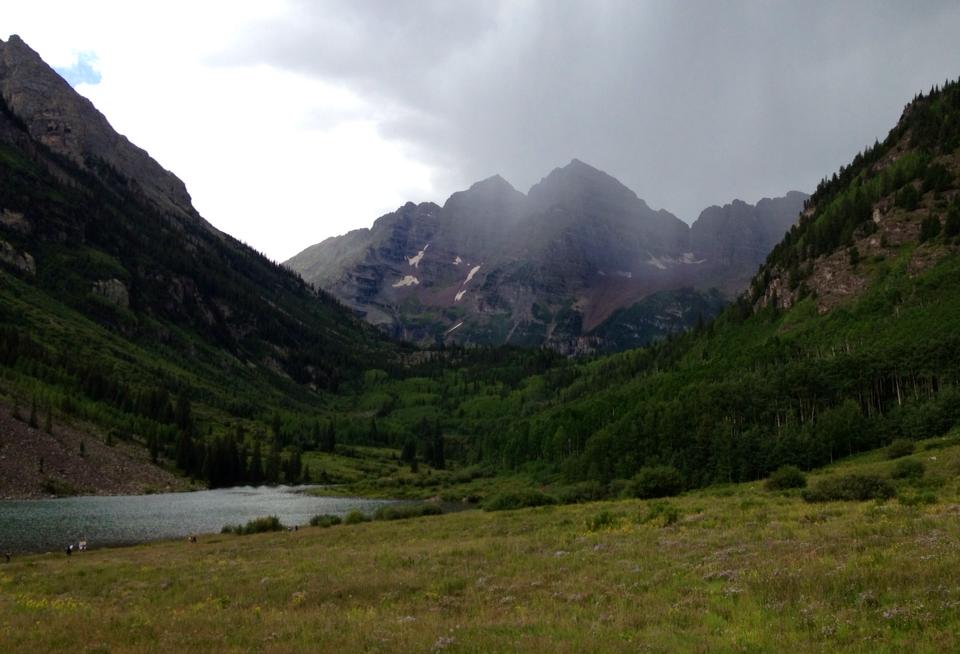 "Get up, Mom!" Melanie commanded. "Your clothes will dry fast and you are going to finish this hike smiling!"
As I struggled to my feet, I smiled remembering all the times her dad and I had been the ones beseeching her and her older brother and sister when they were tired and hungry and we were trying to avoid a meltdown on a ski hill, a hiking trail, Walt Disney World or in the middle of Paris. Traveling, especially with kids, is full of challenges. Ask my daughter Mel, an accomplished backpacker who this summer has been spending weekends hiking some of Colorado's famous 53 "fourteeners," peaks that exceed 14,000 feet in elevation, and she'd tell you traveling with mom and dad is challenging too.
Some vacations are about relaxing; some are about seeing sights, some about connecting with family and friends. And some are about accomplishing a goal — whether climbing a certain peak, becoming a certified scuba diver, skiing the back country or eating your way through Hong Kong. We've fashioned trips around all of these goals and others.
For some reason, I'd always wanted to do this hike between Crested Butte in southwest Colorado and Aspen. I'd first heard about this hike years ago when we took our kids to ski in Crested Butte, an historic mining town, and one of my favorite ski towns.
My interest was renewed last winter when we were skiing in Snowmass and Aspen. "You gotta do it," locals said. "Amazing wildflowers."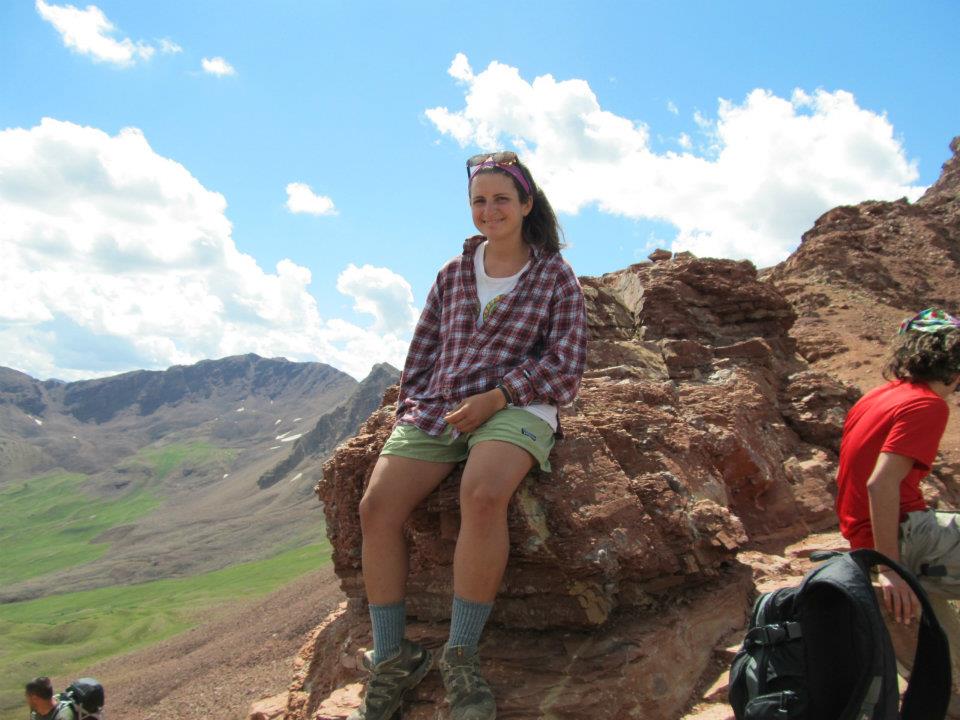 Late summer or fall, by the way, is a great time to go to Colorado — great weather, great deals (some Aspen hotels are as much as 50 percent off, www.aspenchamber.com, and there are great deals in nearby Snowmass, too, www.snowmasstourism.com), and lots to do whether you are grabbing an adult escape (maybe after the last child goes to college), a long weekend, or traveling with kids not yet in school (www.colorado.com). We'd never been out here in summer — until now.
With our daughter Mel spending the summer in Colorado Springs where she attends college, we asked if she was up for joining us on this hike, followed by a few days in Aspen, alternating relaxing and good meals with more outdoor fun, even fly-fishing. Since I didn't think my bad knee could handle both ways (some people spend the night in one town or the other before hiking back) we arranged for someone we knew to hike from Aspen and drive Mel's car back over Kebler Pass, a spectacular two-hour drive that can only be done before the snow falls. They kindly left their car for us at the trailhead outside Aspen (though we could have taken the free bus back to town).
Many who do this hike backpack for several days, making a loop in the Elk Mountains of the Maroon Bells' Four Passes. We saw many backpackers, including one mom with a toddler on her back. Her husband shouldered a huge pack that he said was "filled with diapers."
I was glad we opted for hotels — especially the casual, yet deluxe, Little Nell in Aspen at the base of Aspen Mountain that welcomes both pets and kids (look for free night deals this fall).
Like us, Zhong-Yin Zhang, a biochemical researcher at Indiana University, and his wife, Lily Wu, were seeking some one-on-one time with their daughter Sarah, 24, a Denver teacher. They also opted for hotels and impressed us that they hiked both ways, staying a couple of nights in Crested Butte.
Zhang suggested the hike when he knew he had to be in Snowmass for a conference. "I thought on the trail there would be no distractions and she'd talk to me," he said. Sarah, for her part, said she much preferred the hike to being cooped up in the car on a road trip — her dad's other scheme for time together.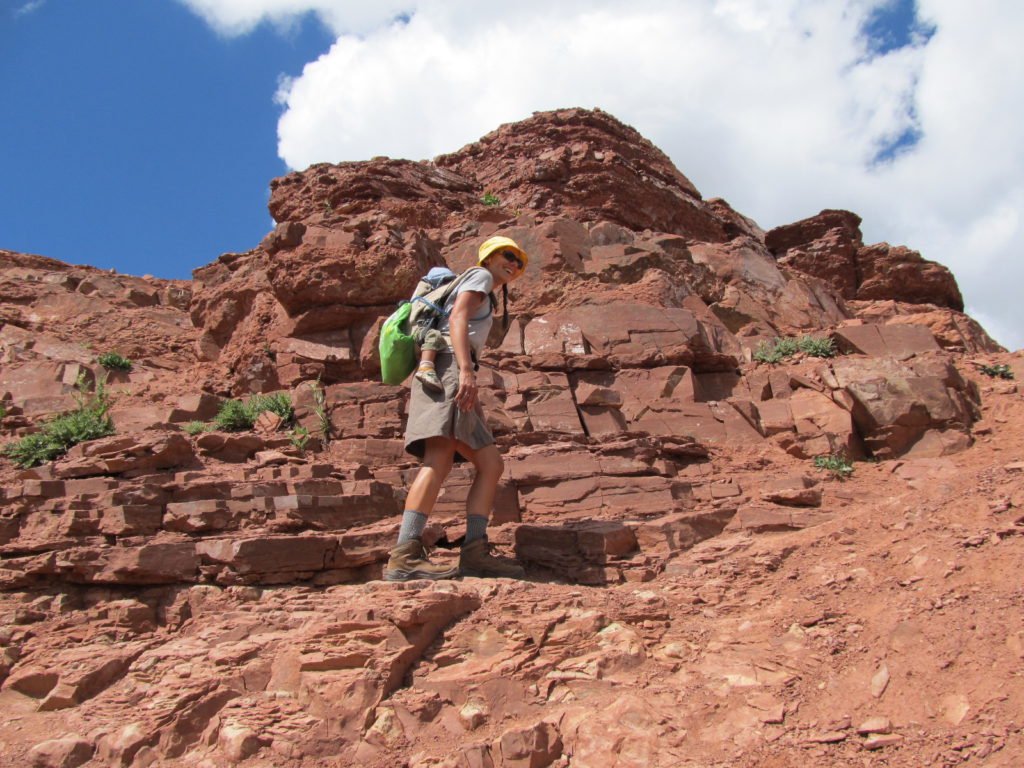 We met them at 6 a.m. on a summer Monday, on the shuttle from our hotel in Crested Butte to the trailhead about 13 miles out of town.
Tip: I was really glad I'd ditched my old backpack for a new Mountain HardWear one designed for women that proved far more comfortable on the trail.
Hikers all along the way were encouraging and friendly. Some had their dogs; some were hiking with middle-schoolers. The wildflowers were as beautiful as promised — purple and yellow and white and red (check out some of our photos on our Facebook page). When we made it up to the pass, the mountains spread out before us in all their glory! Wow! We thought the hard part was over after the first four miles uphill, but we had another 8.2 miles to go to Aspen! We stopped for a short picnic — fresh bread from Crested Butte, cheese and hummus and some new yummy organic nutrition bars.
Melanie, of course, kept asking us to pick up the pace. When I fell, she insisted after I got up that I "look around at how beautiful it is! See where you are and enjoy it!"
And she was right, though as a little extra motivation, I'd booked us late-afternoon massages at the St. Regis spa, where the attendants serve up extra oxygen in the relaxation room.
Unfortunately, my plan was foiled by all the big rocks that made us take it slowly. Just when we thought we'd passed the hard part, there were more rocks, more creeks, more uphill! "At least four more miles," one backpacker heading in the other direction said.
Then the thunder started, just as we hit the Crater Lake Trail, about two miles from the trail head and a popular short day hike to see the spectacular Maroon Bells.
I couldn't believe we missed the rain — apparently it was pouring in Aspen. "Good job, Mom!" Mel said giving me a hug at the trail head.
I almost cried again.
As for those massages, they were blissful — the next day.
(For more Eileen's recent Colorado trip, read her travel diaries.)
© 2012 EILEEN OGINTZ, DISTRIBUTED BY TRIBUNE MEDIA SERVICES, INC.