By Eileen Ogintz
Tribune Content Agency
Scary or not-so-scary? Kitschy or upscale? Take your pick. It's not too late for some Halloween season fun whether at a theme park, zoo, aquarium, a haunted house (there are more than 1,200 haunted attractions in the country, according to America Haunts), a haunted hotel stay, even a dusk ride on a ski lift when the ghouls and ghosts come out to play at Sundance Mountain Resort.
Enjoy a meal at a haunted restaurant. The Church Street Cafe in Albuquerque, New Mexico, is said to be haunted by Sarah Ruis, a healer who reportedly rearranges the dolls in the China cabinet or just makes sure guests are enjoying themselves, New Mexico Magazine reports. In London, experience afternoon tea in Theatre Royal Drury Lane's Grand Salon.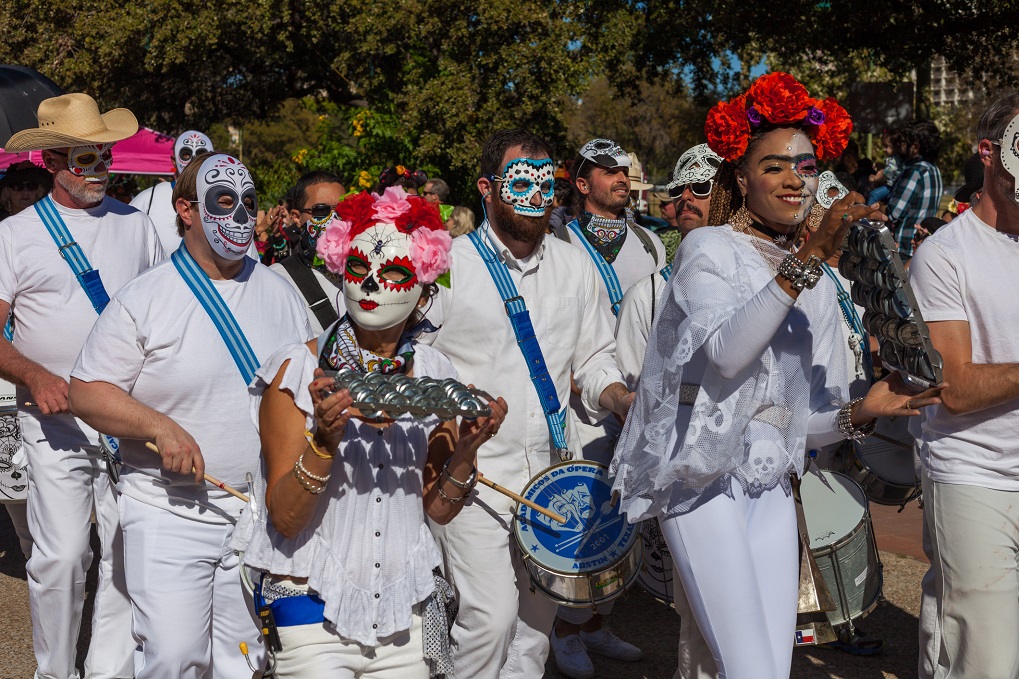 That's not counting all the places you can (still) pick pumpkins or race the kids around a corn maze. (USA Today reports there are more than 500 corn mazes, including the world's largest, Richardson Adventure Farm in Spring Grove, Illinois. The farm's spread over 28 acres and yes, you can pick pumpkins here too.)
Some events last into November. For example, Angels on the Bluff will be held the first two weekends in November at The Natchez City Cemetery in Mississippi, one of the oldest burial grounds in the country. Iconic Natchez personalities buried within the cemetery will be portrayed by their descendants and other local citizens in period costumes, complete with candlelight cemetery tours, RV tours, storytelling, music and more.
There will be Dia de los Muertos celebrations throughout the country Oct. 31 through Nov. 2 celebrating a loved one who has died. The celebrations include the building of ofrendas (private altars) in celebration of the departed; honoring the deceased using sugar skulls, marigolds (the flower of the dead), and the favorite foods and beverages of the departed; and bringing gifts and belongings to graves.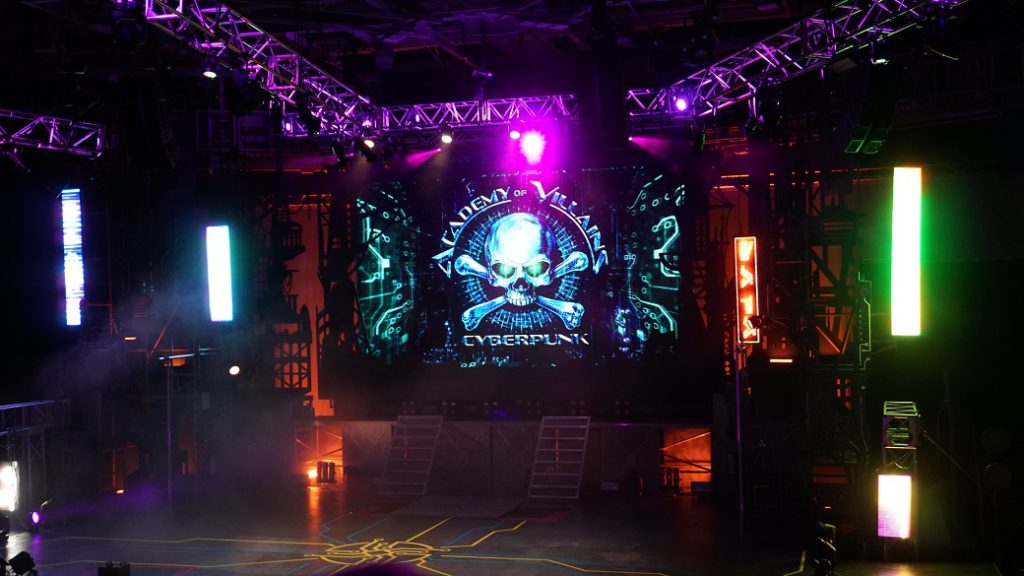 Of course, you don't want to frighten a child out of their wits. Just like taking a child on a thrill ride before they are ready for the experience, you run the danger of them being forever frightened by such experiences. That's why famous theme park attractions like Halloween Horror Nights at Universal Orlando Resort recommend that children under 13 do not attend. There are lots of choices for younger families. For example, in Grand Rapids, Michigan, hop aboard the new The Great Pumpkin Train, a vintage railroad ride decorated for fall with a wacky cast of singing and dancing characters. Check out our Taking the Kids 22 Fabulous Fall Getaways section for 2022, organized with our colleagues at Family Travel Forum, for more options for those with younger children, as well as all of us who don't like being scared silly.
I love hotels with a story to tell and you can't do better than the tale that led to the ghosts at various large and small hotels around the country. You may bump into ghostly apparitions of famous authors, actors, children and even Mary Todd Lincoln (at the Equinox in Manchester, Vermont, where the Lincoln family vacationed). Travel & Leisure offers 12 options around the country.
According to Priceline, the Top 10 searched cities for a Halloween-inspired getaway are Las Vegas, Dallas, New York, Los Angeles, Atlanta, Houston, Orlando, New Orleans, Phoenix and Miami with hotels in some cities under $200 a night. Priceline Experiences, which launched in late September, provides access to 80,000 ticketed experiences, including many spooky-themed tours around the U.S. and internationally.
And you don't need to visit by Halloween. The ghosts presumably will welcome you other times as well. Year-round, the Elms Hotel and Spa in Excelsior Springs, Missouri, hosts paranormal tours that allow guests to learn from a ghost-tour guide and Elms historian about frequent sightings and the spirits' backstories. With a favorable exchange rate, visit Frankenstein's Castle in Germany or the famous Paris Catacombs.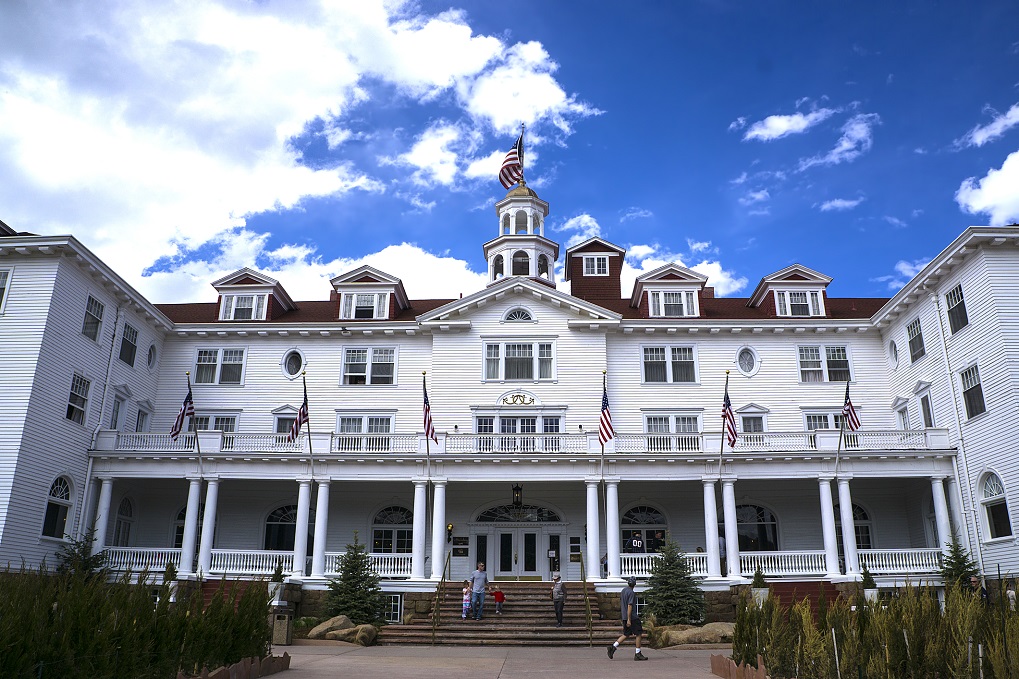 Book room 320 at Denver's oldest boutique hotel, the Oxford, which dates back 131 years. In 1898, a woman named Florence Montague killed her lover and then took her own life in this room. Ever since, male guests report sheets being ripped from the bed and their arms being pulled by an unseen force. Also in Denver, The Brown Palace Club in the historic Brown Palace Hotel is famous for a ghost dressed as an old-fashioned railroad conductor who when approached, retreats into a corner wall. We'd be remiss if we didn't mention the iconic century-old Stanley Hotel in Estes Park, Colorado, overlooking Rocky Mountain National Park where Stephen King was inspired to write "The Shining."
New Orleans prides itself on being one of the most haunted cities in the country with ghost and cemetery tours (plenty of voodoo) and plenty of haunted hotels. Guests at the Hotel Monteleone report that they've seen ghosts of employees and children playing in the hall, including a young boy named Maurice said to be searching for his dead parents.
Can you smell the cigar? The Bourbon Orleans is home to an elderly ghost who reads his newspaper in the lobby while smoking a cigar. Guests say they smell the cigar before seeing the ghost.
See Marilyn Monroe? She lived in room 1200 at the Hollywood Roosevelt at the beginning of her career and guests report seeing her reflection in the room's mirror.
Guests report that Charles Dickens' spirit may be felt on the third floor of Boston's Omni Parker House where he once stayed and where the ghost of the hotel's founder, Harvey Parker, still roams the halls.
Happy Halloween!
(For more Taking the Kids, visit www.takingthekids.com and also follow TakingTheKids on Twitter, Facebook and Instagram where Eileen Ogintz welcomes your questions and comments. The Kid's Guide to Philadelphia and The Kid's Guide to Camping are the latest in a series of 14 books for kid travelers published by Eileen.)
©2022 Eileen Ogintz. Distributed by Tribune Content Agency, LLC.