Halloween these days begins in September and ends in November
By Eileen Ogintz
Tribune Content Agency
Have you got your costumes ready?
In case you missed the memo, Halloween is celebrated throughout October. In some cases, the celebrations started in September. Let's not forget celebrating Dia de los Muertos, Nov 1 to 2. Translated literally as "Day of the Dead," it's the Mexican tradition in which families honor departed loved ones.
Outside of Mexico, San Antonio, Texas' Day of the Dead/El Dia de los Muertos is one of the largest celebrations Oct. 28 and 29. In Los Angeles, thousands come in costume to the Hollywood Forever Cemetery on Oct. 28. Olvera Street, known as "the birthplace of Los Angeles, Dia de los Muertos at Olvera Street is the only celebration of its kind in Los Angeles – a nine-day festival, with a nightly procession, community altars on display, and entertainment.
In Santa Fe, New Mexico, there is a celebration Oct. 28 and 29; including hands- on activities for all at the Museum of International Folk Art.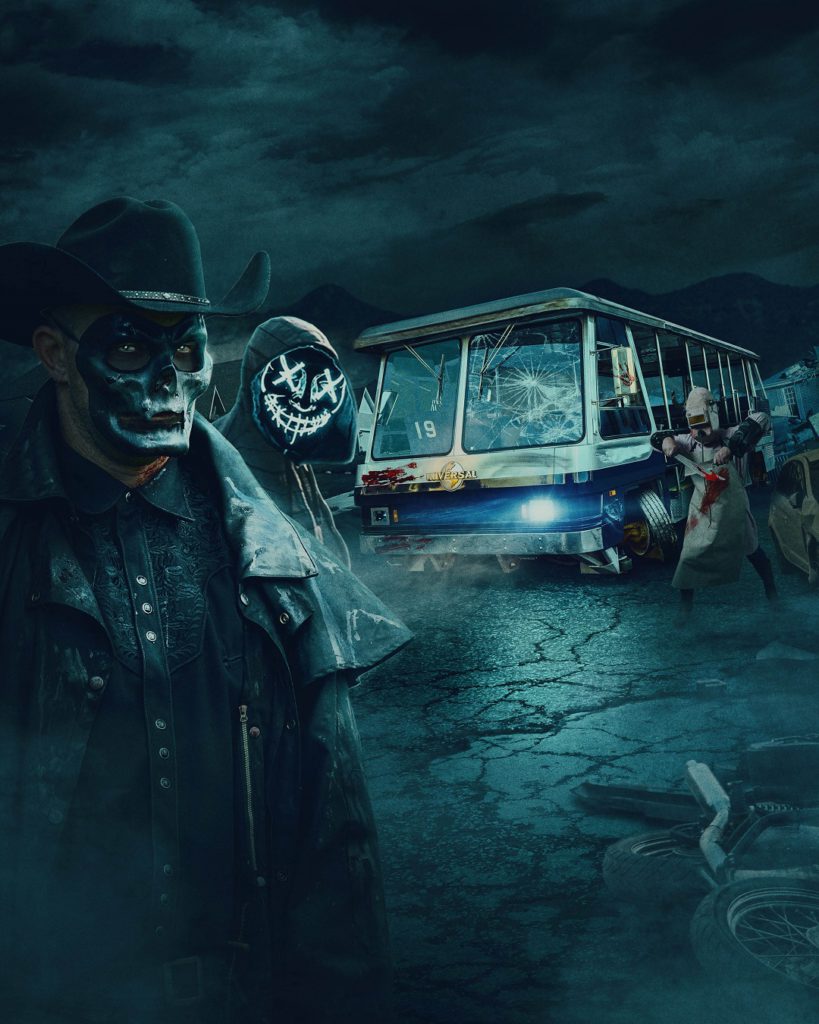 All October, Salem, Massachusetts, a.k.a. Witch City, celebrates its haunted happenings with costume parties, ghost tours, haunted houses, harbor cruises, psychic readings and more.
Sleepy Hollow country in the Hudson Valley of New York, where The Great Jack O'Lantern Blaze (until Nov. 19) includes more than 7,000 illuminated, hand-carved Jack O'Lanterns and even a first-ever pumpkin Ferris wheel. Try not to get stuck in the 24-foot spider web! It's a production of the not-for-profit Historic Hudson Valley. There is another Great Jack O'Lantern Blaze on Long Island, until Nov. 5.
Boo at the Zoo events are everywhere: Lincoln Denver Zoo to the San Diego Zoo, Philadelphia Zoo, San Antonio Zoo, Little Rock Zoo, the Lincoln Park Zoo in Chicago, the Roger Williams Zoo in Providence, Rhode Island, and the North Carolina Zoo in Asheboro, among others. Search for a zoo or aquarium near you on the Association of Zoos and Aquariums website. Like museums and theme parks, check online if you have to book reservations in advance.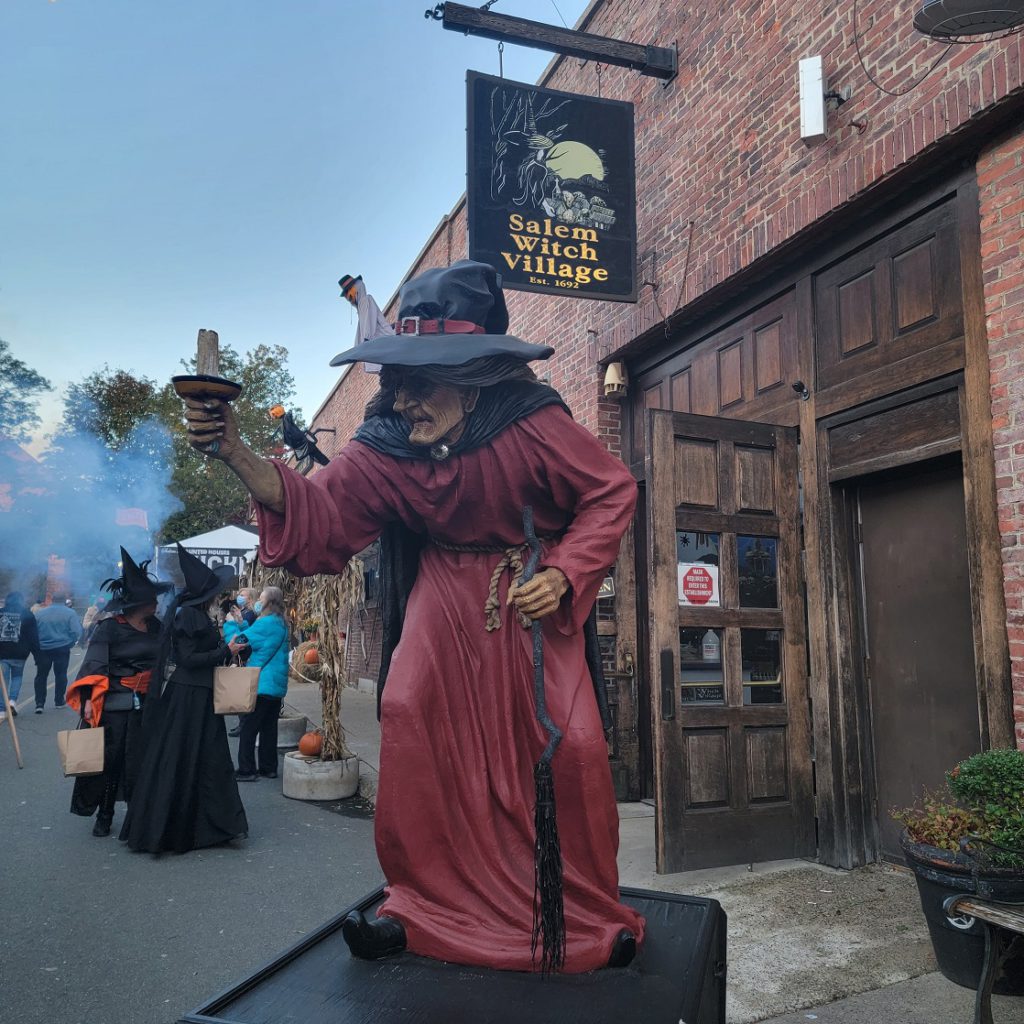 From Salem to Rome, City Experiences offers numerous spooky and fun-filled tours, perfect for Halloween travel across the globe. Over in Boston, guests can book the Salem in a Day from Boston: The Legacy of Witches tour to learn about the history of the Salem Witch Trials, as well as numerous pop culture moments and filmings that happened in Salem. Out on the West Coast, book the Alcatraz Night Tour or in Rome, explore the Crypts, Bones & Catacombs: An Underground Tour of Rome.
As the oldest city in the Pacific Northwest, it's no surprise that Victoria, the capital of British Columbia, has a ghostly history that comes to life during the month of October. Explore Victoria's spookiest landmarks and sites where spirits of generations past have been known to wander with Tally Ho's Haunted Halloween Tour. From October 20 to October 31.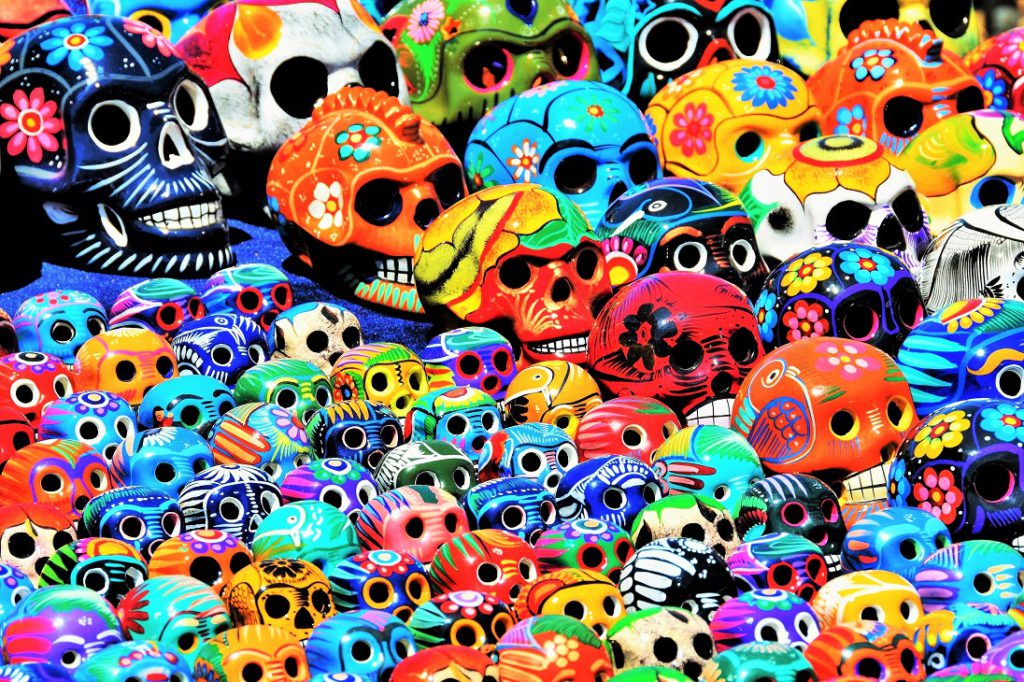 Perhaps stay at a haunted hotel? As one of the oldest and most famous hotels in Canada (celebrating 115 years in business), the Fairmont Empress reportedly has ghosts who "roam" the sixth floor and other spots of the property. The Stanley Hotel in Estes Park, Colorado, was the inspiration for the Overlook Hotel in Stephen King's novel" The Shining." Most common spirits are former owner F.O. Stanley and his wife, Flora, often heard playing the ballroom piano. ( Haunted Rooms America can steer you to haunted hotels, ghost hunts and other haunted places.
Perhaps a visit to a haunted house? (Check out the Haunted House Association to find one near you.) For an extra spooky scare, visitors can stop by one of Kansas City's notorious West Bottoms haunted houses. Each Halloween season, the district transforms into a hair-raising experience, with The Beast, one of the greatest haunted houses in the nation; come face-to-face with voodoo, werewolves, phantoms, and monsters while they attempt to navigate through the maze-like structure. The Edge of Hell has scared visitors for nearly 50 years and is considered the oldest haunted house in America.
Perhaps a spooky tour? Explore the mysteries of Lake Geneva, Illinois, as you hear tales of bank robberies, riots, prohibition gangsters, sea serpents, and more from knowledgeable Black Point Estate and Gardens historians. The cost is $15 per person and advance registration is required.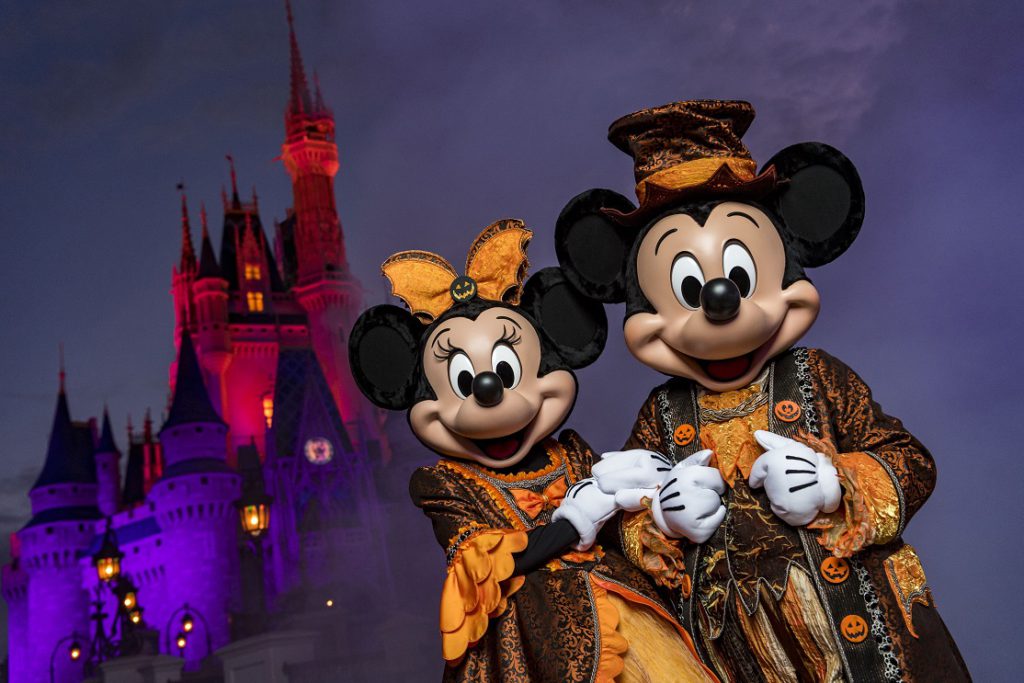 There are Halloween doings at major theme parks, including Disneyland (Guardians of the Galaxy-Monsters After Dark; Costumed Cars and Disney World and special treats, as well as Dia de los Muertos). Walt Disney World has Mickey's Not-So-Scary Halloween Party (you need a special ticket), Mickey's Boo-To-You Halloween Parade, a Hocus Pocus Villain Spelltacular and plenty of special eats.
SeaWorld Orlando's Howl-O-Scream boasts three new haunted houses and four all-new scare zones. Trek through a lethal landfill of mutant creatures, humans, and even plants hungry for a fright in the all-new " Toxic Turmoil." Be immersed in the story of the iconic Sirens as they feast on the fears of even the toughest of travelers.
Halloween Horror Nights at Universal Orlando Resort and Universal Studios Hollywood promises more than 10 haunted houses, including "The Exorcist: Believer," inspired by Universal Pictures' New Blumhouse and Morgan Creek Entertainment Film "Chucky: Ultimate Kill Count" and "Universal Monsters, and others.
Younger kids will love the clever Brick or Treat trails at the new LEGOLAND New York, the LEGOLAND Florida and LEGOLAND California, as well as the Count's Halloween Spooktacular at Sesame Place in Pennsylvania. There's more California family fun at Knott's Berry Farm during the day and Knott's Scary Farm– touted as "50 years of never-ending nightmares at night on select dates through October.
Happy Halloween!
(For more Taking the Kids, visit www.takingthekids.com and also follow TakingTheKids on Twitter, Facebook and Instagram where Eileen Ogintz welcomes your questions and comments. The fourth edition of The Kid's Guide to New York City and the third edition of The Kid's Guide to Washington D.C. are the latest in a series of 14 books for kid travelers published by Eileen.)
©2023 Eileen Ogintz. Distributed by Tribune Content Agency, LLC.