By Eileen Ogintz
Tribune Content Agency
Speed or figure skating. Alpine or Nordic skiing. Ice hockey, snowboarding, bobsled or luge. What's your favorite sport as the Winter Olympics get under way in Beijing?
I'm not talking about your favorite sport to watch. I'm talking about where you can take the kids and try an Olympic sport at Olympic venues in the United States, perhaps even getting the chance to meet former Olympians.
Take, Utah, which is celebrating the 20th anniversary of its Winter games. Park City played an outsized role, hosting nearly half of the competitions. Park City Mountain, the largest single ski and snowboard resort in the United States, Deer Valley Resort and the Utah Olympic Park hosted major competitions in 2002.
Meanwhile, historic Main Street, with its restaurants and bars, was where everyone went to celebrate. Chat up a local about their experience then. The largest crowds ever for an Olympic Winter Games (a record that still holds today) filled the venues. The U.S. team won 34 medals. Today, some 50 Olympians train in Park City throughout the year.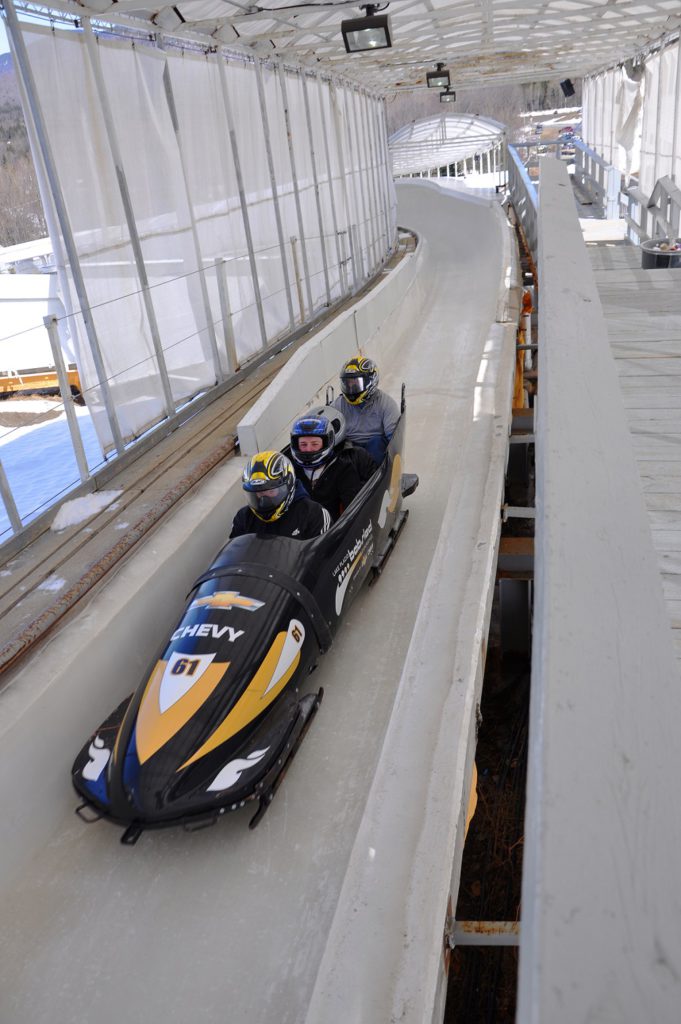 Try the champion mogul course at Deer Valley or the Olympic Half Pipe at Park City Mountain – if you dare. Those 16 and older can ride the bobsled on the Olympic track at Utah Olympic Park ($195). Take a guided tour to the top of the world's highest Nordic ski jumps or visit the Olympic museum.
You can Ski with an Olympic Athlete at Deer Valley Resort (kids must be at least seven and you can have up to six in your group, splitting the $1,400 half-day cost). It's the 70th anniversary of Stein Eriksen winning gold and silver in the Oslo Olympics.
"I remember each family I've skied with. I feel honored they allowed me to be a part of their vacation," said Shannon Bahrke, an Olympic freestyle skier and medalist in the 2002 and 2019 Winter Olympics, who has also co-founded Silver Bean Coffee. She added the best part is seeing their skills progress beyond what they thought possible. "Skiing is such a magical sport and bringing that joy and feeling of conquering fears is what I live for," she said.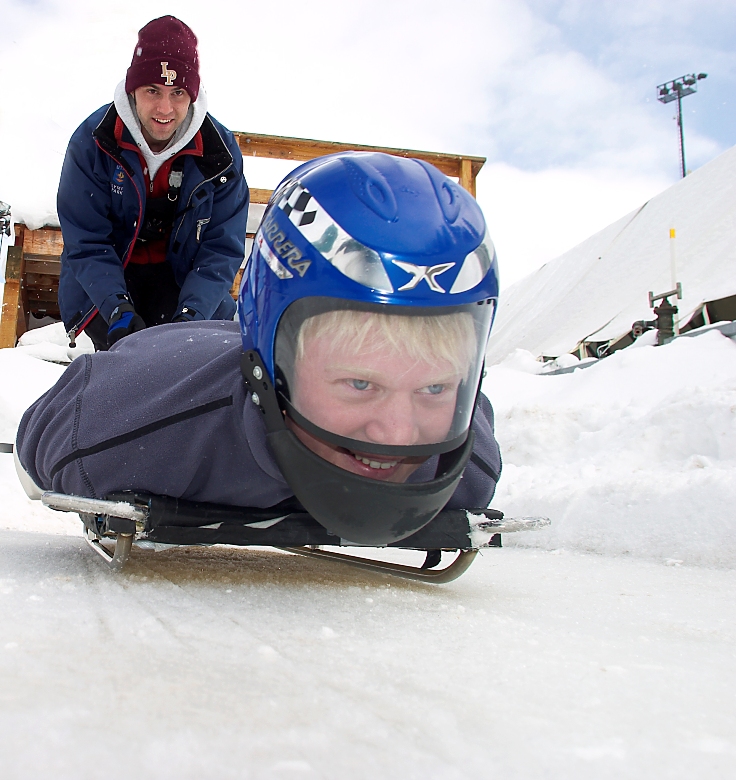 At Deer Valley's luxe Stein Eriksen Lodge, each child will get a gold medal during the Olympics. Guests can pose on a special podium to take a photo with a cardboard cutout of Eriksen, who served for decades as Deer Valley's director of skiing. (Certain packages include a $300 Delta e-gift card after your stay.)
Cross-country ski or tube at Soldier Hollow in Wasatch Mountain State Park, about a 25-minute drive from Park City. It was built specifically for the 2002 Olympic cross-country events. Skate on "the fastest ice on earth," or learn to curl Friday nights on the Utah Olympic Oval in Kearns, less than an hour's drive from Park City.
Even those snow destinations not directly related to winter Olympics are joining the fun. The Four Seasons Resort and Residences Vail boasts the largest screen in Vail, Colorado, at the Remedy Bar. Watch events there with special cocktails and eats. Snow Mountain Ranch in Granby, Colorado, is hosting an Olympic Passport to Fun program to celebrate the upcoming winter Olympic season. Winter Olympian and silver medalist Todd Lodwick now heads up The Snow Mountain Ranch Nordic Center.

In Steamboat Springs, Colorado, you might meet a former Olympian on the gondola or the grocery store. The town of under 13,000 people has produced 99 Olympians and a paralympian since 1932 with 12 athletes competing this year, as well as several who have trained at Steamboat and compete for other countries. That's more than any other venue in North America. During the Olympics, Steamboat will have a variety of activities with Olympians, including on-mountain ski and snowboard sessions, fireside chats, trivia and more. Look for the "Steamboat Olympian" jackets and say hello, hear their stories and become a part of Steamboat's Olympian history. Steamboat, incidentally, is now easily reached with nonstop flights from 14 major cities to The Yampa Valley Regional Airport, just 22 miles away.
You might also meet someone training for the Olympics or Paralympics at the interactive U.S. Olympic and Paralympic Museum in Colorado Springs, which tells the athletes' stories. The interactive sports demonstrations include alpine skiing and skeleton. How many turns could you manage in an Alpine race? Ten thousand athletes train in Colorado Springs each year and nearly 350 Team USA alumni live here full time.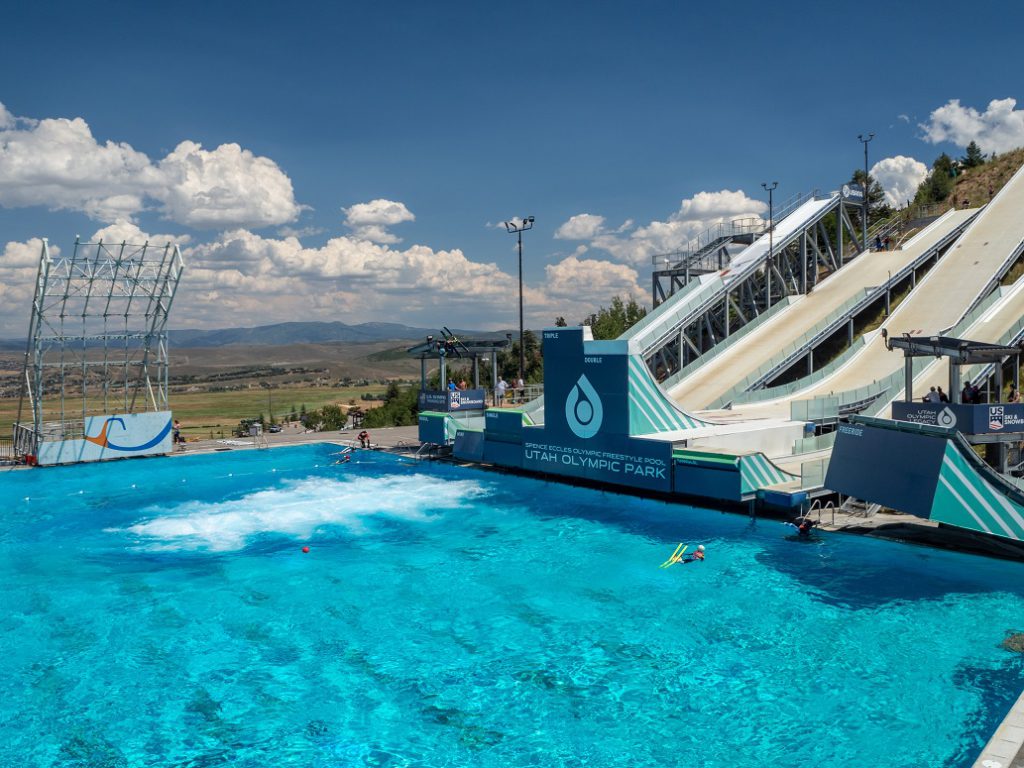 Palisades Tahoe, the largest ski resort in the Lake Tahoe region, boasts 6,000 skiable acres across two mountains. Formerly known as Squaw Valley Alpine Meadows, the resort hosted the 1960 Winter Olympics. It is the home mountain to dozens of Olympics and World Cup athletes and will host special events and activities during the Beijing competition.
Do you know which U.S. city is the only one to have hosted two Winter Olympics? That would be Lake Placid, N.Y., in the Adirondack Mountains. Lake Placid hosted the third Winter Games in 1932. Many of us still remember the 1980 Lake Placid games when the U.S. hockey team stunned the sports world by winning gold. The epic defeat of the Soviet Union team became known as "The Miracle on Ice" and became a popular movie. The famous ice rink is one of the Lake Placid Olympic venues currently undergoing renovation, but you can skate on the newly renovated 1932 rink and the USA Rink. Check out the Lake Placid Legacy Sites calendar for the latest operating schedule and offerings at the venues.
Adrenaline junkies won't want to miss The Lake Placid Bobsled Experience at Mt. Van Hoevenberg where you can also race on the cross-country and biathlon trails that opened there for the 1980 Olympic Games.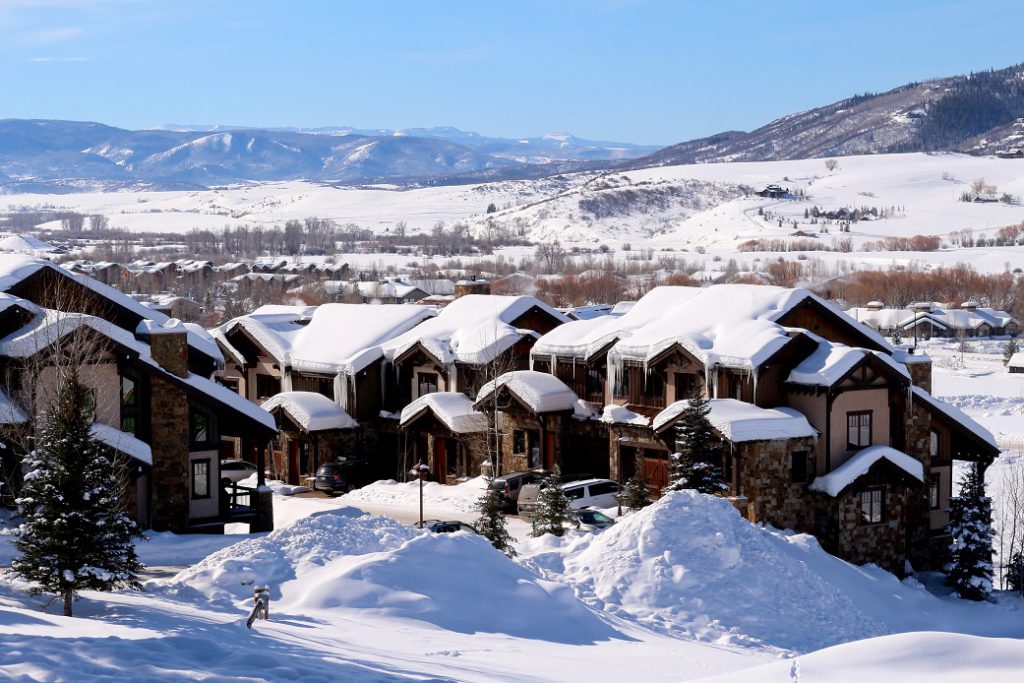 In case you are wondering, six sports have appeared in every Winter Olympics: cross-country skiing, figure skating, hockey, Nordic combined, ski jumping and speed skating. Just 258 athletes competed in the first Winter games in Chamonix, France in 1924. In Beijing, an estimated 13,000 athletes will compete in 109 events, including seven that will make their debut. Unfortunately, because of the pandemic, very few spectators will be on hand to cheer them on, but there's nothing to stop you from finding your inner Olympian!
What's going to be your event?
(For more Taking the Kids, visit www.takingthekids.com and also follow TakingTheKids on Twitter, Facebook and Instagram where Eileen Ogintz welcomes your questions and comments. The Kid's Guide to Philadelphia, the 13th in the kid's guide series, was published in 2020, with The Kid's Guide to Camping coming in 2021.)
©2022 Eileen Ogintz. Distributed by Tribune Content Agency, LLC.