By Eileen Ogintz
Tribune Content Agency
The Underground Railroad wasn't underground nor was it a railroad. There were no tickets, guides or maps.
It consisted of secret routes communicated by word of mouth and a network of safe houses for escaped slaves. These "stops" were maintained by abolitionists — white and black — who helped an estimated 100,000 enslaved people flee to the north and to Canada by 1850.
Harriet Tubman, herself an escaped slave, famously made 13 trips to help free more than 70 people, earning her the Moniker "The Moses of Her People."
As we celebrate Black History Month this month, there are special exhibits and programs across the country recognizing the achievements of African Americans and their central role in U.S. history. Let's take time to consider the unsung heroes who risked their lives to help enslaved people escape and what their brave actions can instruct kids today. Thanks to new technologies, you can now explore their stories digitally.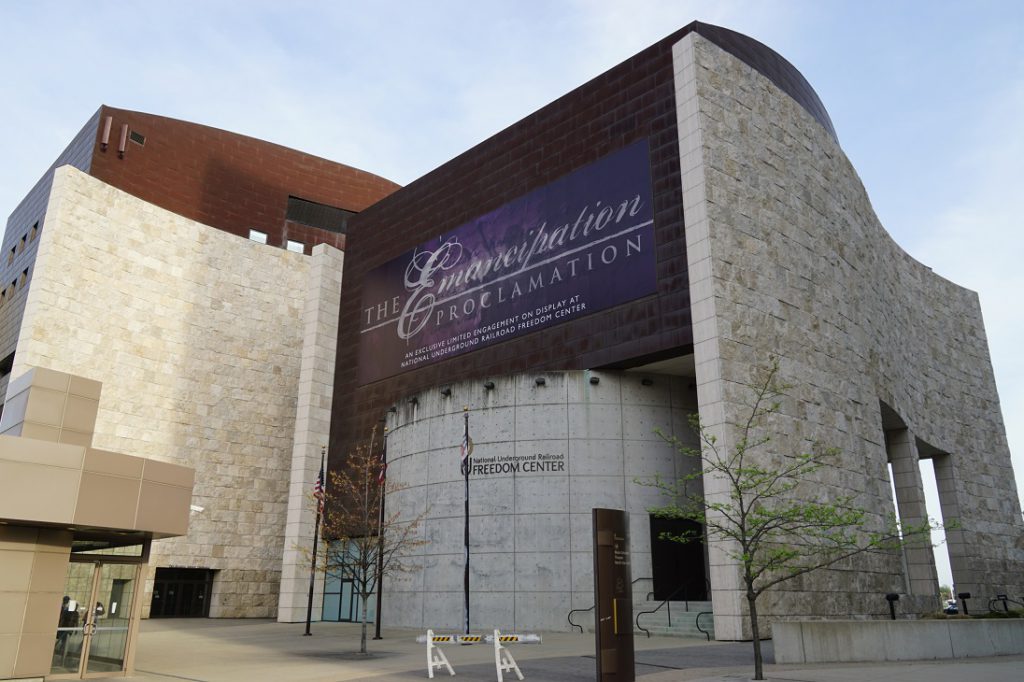 The National Underground Railroad Freedom Center, a museum in downtown Cincinnati, shares some of these stories through permanent and traveling exhibits, including ESCAPE! Freedom Seekers and the Underground Railroad. You can also use the online educational resources at www.freedomcenter.org that connects the lessons from the Underground Railroad to inspire today's fight for freedom.
According to the Freedom Center, a common thread running throughout the long story of abolition is the courageous individual standing up for freedom and justice. Most weren't famous, rich or in office. They were everyday people who stood up for what they saw as a terrible wrong at great risk to themselves. I am struck by the similarities to those who shielded Jews and helped them escape during World War II to those who have helped other oppressed people, including children who have been trafficked. Ask your older kids or teens what they think they would have done. Would they have looked away or helped?
Ohioans Rev. John Rankin and his wife Jean are among those people whose stories are told at The Freedom Center. Rev. Rankin, one of the earliest voices against slavery, Jean, and their children, all did their part. While Rev. Rankin spoke out against slavery, Mrs. Rankin sewed clothes and cooked for runaway slaves at their home while their sons led them to other Underground Railroad members. The Rankins sheltered more than 2,000 escaping slaves.
A film at the center showcases Rev. Rankin, John Parker, who bought his freedom and became one of the most daring slave rescuers in Ohio, and other abolitionists in Ohio.
Many escaped slaves made their way to Canada. Check out the North is Freedom photo exhibit created by Slovak-Canadian photographer Yuri Dojc that celebrates the descendants of those freedom seekers who escaped to Canada.
The Slavery and Freedom exhibit is a centerpiece at the Smithsonian National Museum of African American History and Culture in Washington, D.C., with iconic objects, including Harriet Tubman's shawl and hymn book. Just this past November, the museum launched the Searchable Museum, its newest digital initiative, with slavery and freedom the first digital exhibition reimagined for the digital space. Parents and teachers may also find the free interactive learning labs helpful, enabling you to use objects, videos, documents to see how history may impact lives today.
In Hartford, Connecticut, is the Harriet Beecher Stowe House, which focuses on Stowe, the author of the anti-slavery book "Uncle Tom's Cabin," and the abolition and Underground Railroad movements. Reserve tickets for the interactive tour or visit the online multimedia gallery.
Explore the sites along Harriet Tubman Byway on Maryland's Eastern Shore and through Delaware with a free map or audio guide. Highlights include the Harriet Tubman Underground Railroad State Park and Visitor Center, the Harriet Tubman Memorial Garden, The Harriet Tubman Museum & Educational Center. There will be special events commemorating the bicentennial of her birth.
Watch the award-winning "The Underground Railroad" fantastical miniseries based on the 2016 novel by Colson Whitehead. In the novel and the series, there is an actual railroad, engineers, conductors and tunnels through which Cora and Caesar escape slavery from Georgia as slave catchers chase them.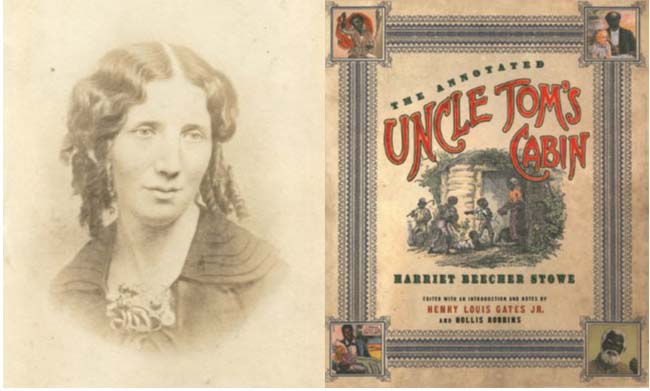 In reality, the National Park Service's Network to Freedom program consists of nearly 700 sites in 39 states plus Washington, D.C., and the US Virgin Islands. Twice per year, the NPS reviews and accepts applications from sites, facilities, and programs with verified connections to the Underground Railroad. Eighteen sites were recently added, including Graceland Cemetery in Illinois where 28 Underground Railroad activists are buried to forts, homes, and farms.
There are also many virtual opportunities at these sites. For example, there is a Virtual Black Heritage Trail Tour along the heart of Boston's Beacon Hill neighborhood that showcases buildings and homes of the free Black community of the 19th century that housed freedom seekers. The final stops — the Abiel Smith School and the African Meeting House — are part of the Museum of African American History, which is open to the public. Read about our visit in 2017 here.
Remind the kids that Harriet Tubman never learned to read or write but she became one of the most respected and revered women in American history.
(For more Taking the Kids, visit www.takingthekids.com and also follow TakingTheKids on Twitter, Facebook and Instagram where Eileen Ogintz welcomes your questions and comments. The Kid's Guide to Philadelphia, the 13th in the kid's guide series, was published in 2020, with The Kid's Guide to Camping coming in 2021.)
©2022 Eileen Ogintz. Distributed by Tribune Content Agency, LLC.