By Andy Yemma, Taking the Kids editor
The coastal region of Croatia on the Adriatic Sea is one of the most beautiful sailing destinations on the planet. Moderate temperatures, generally blue skies and breezes greet visitors on sea and land.
Many visitors arrive in Croatia via cruise ships. Port calls offer them a chance to experience a different kind of sailing — on a small to mid-sized yacht that are found throughout the Adriatic and Mediterranean Seas.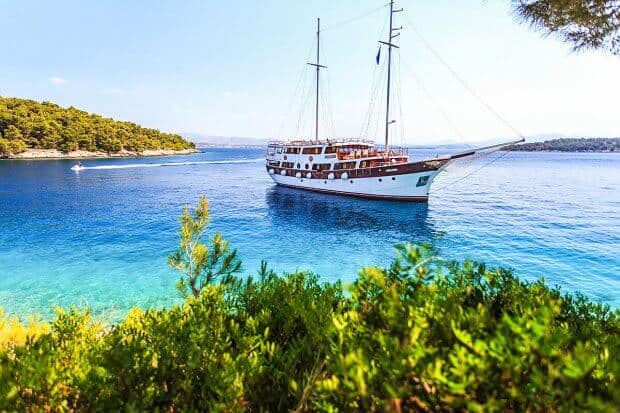 A lot of first-time gulet trippers return from their day or half-day excursions longing for more. The good news is that yachts can be chartered that fit all group sizes and itineraries – from a day to a week or more.
These days a lot of multigenerational travelers opt for yacht charters that can take them from port to port, without the rigid port-call schedules that you'll find on larger cruise ships.
The place to start (or end), of course, is Dubrovnik — the "jewel of the Adriatic." Its Old Town is a UNESCO World Heritage site with a cathedral, a monastery, the oldest drug store in Europe, operating continuously since 1317 and the second-oldest synagogue in Europe dating back to 1652.
According to local legend, Dubrovnik first settled in the 7th century. By the 15th century, gold and silver, as well as salt production was important here and it was an important trading center on the coast, a link between the Mediterranean and the Baltic. Most of the original construction took place during the 13th century. Much of Dubrovnik was destroyed by earthquake in the 15th century, killing more than 5,000 people — but the walls were reinforced with towers over the following 40 years. The city was heavily bombarded during the 1990s war between Serbia and Croatia but most of the damage has long since been repaired.
I tried to imagine families walking these walls so many centuries ago. The kids were probably teasing their younger siblings, annoying their parents, complaining that the walk is taking too long and racing ahead laughing.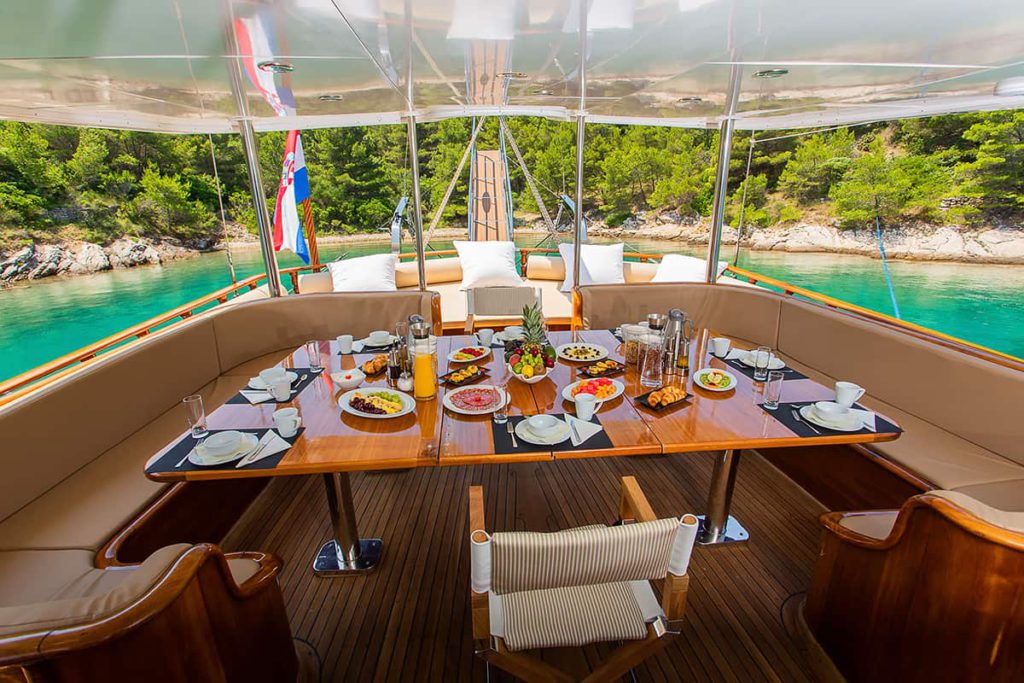 Croatia offers that perfect mix of historic sites, good eats and seaside fun — and more than 1,000 islands to explore. There are vineyards (Southern Dalmatia makes really good wine) to visit. Hiking and scuba diving are also popular.
When we visited a few years ago, we loved the local markets where we bought prize-winning fig jam and sage honey from a woman whose family farm was nearby. She pocketed our U.S. dollars with a gesture to her 17-year-old daughter who was helping. "For her college fund," she said. There was wild oregano an lavender at all the stands.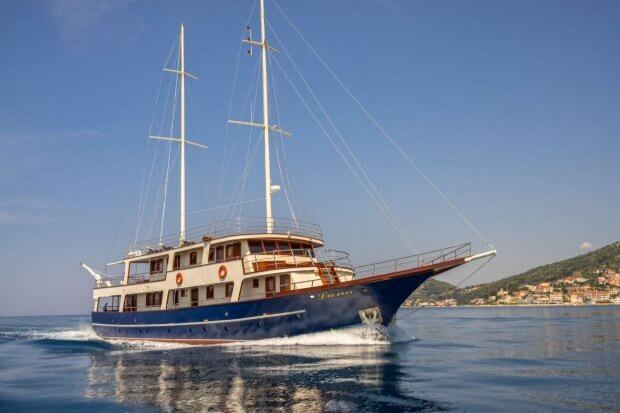 On our visit to Korcula—a beautiful town with medieval walls that is on the sixth largest Adriatic island— we found vineyards, olives groves and more. People believe Marco Polo was born here, though there is no physical evidence to confirm that.
Croatia is a place that thrives on tourism but isn't kitschy. I don't care whether Marco Polo was born here but vendors do because there are Marco Polo shops everywhere. Apparently, he did fight and lose a battle against Genoa here and was captured and put in prison, where he told his tale of his fantastic Chinese adventures to a fellow prisoner named Rustichelli who turned it into a best seller called "the Million" (because Marco Polo was always saying he saw a million of this and a million of that).
Whether you visit Croatia for a short or long stay, make sure you check out the gulets!
Sponsored by Goolets.net