By Eileen Ogintz
Tribune Content Agency
Let's hear it for girl power!
Not only have spunky Princess Anna and ethereal Queen Elsa stolen the hearts of little girls everywhere, but they've significantly contributed to the increasing number of tourists visiting Norway, especially Americans, since 2013, when the Disney megahit "Frozen" premiered. In fact, Norway tourism officials report, tourism from the United States is up more than 60 percent.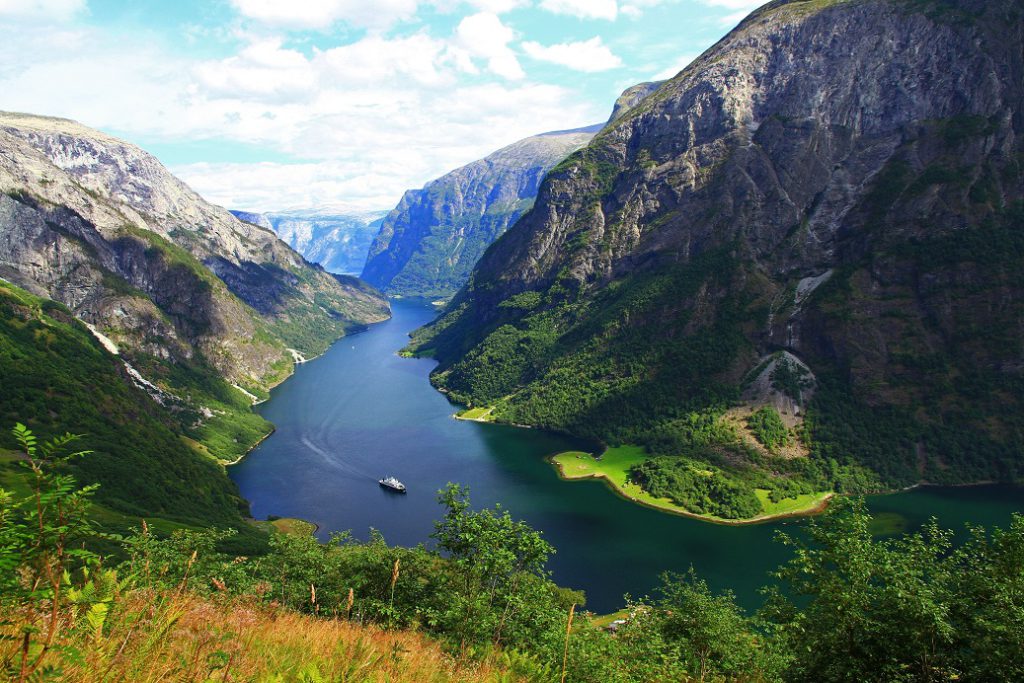 But visiting Norway is no bargain, though the exchange rate is far better than it was a few years ago (roughly 1 USD equals 8.6 NOK). That's why many opt for all-inclusive trips like Disney's own Adventures by Disney land tour with destinations inspired by "Frozen" and the 11-night Norwegian Fjords and Iceland Disney Cruise with "Frozen"-inspired port adventures (Anna, Elsa and Olaf, that loveable snowman, join guests in Alesund, the land that inspired their story, for a summer celebration.)
If you are more about discovering the "Frozen"-inspired sites yourself — the story that showcases the power of sisterly love was inspired by Danish author Hans Christian Andersen's tale "The Snow Queen" — it's not difficult. You can snag a bargain flying low-cost carrier Norwegian to see the Northern Lights this winter with flights to Oslo starting at just $169 from JFK and Boston and $199 from San Francisco and Los Angeles.
Once you get there, a good bet for both winter and summer is Hurtigruten Cruises — expedition ships that enable you to have a memorable adventure experiencing the famous Fjords and Northern Lights. (Winter six-day cruises heading south to Bergen start at just under $1,000 per person.)
Have some fun in the snow with your own little ice queens. Christmas festivities last all December with special dishes, holiday concerts and the Santa Lucia celebration on Dec 13. February and March are the best months to see those fantastic Northern Lights — better than in the movie — and you can take your pick of snow sports — even the chance for a ride in a sleigh pulled by reindeer.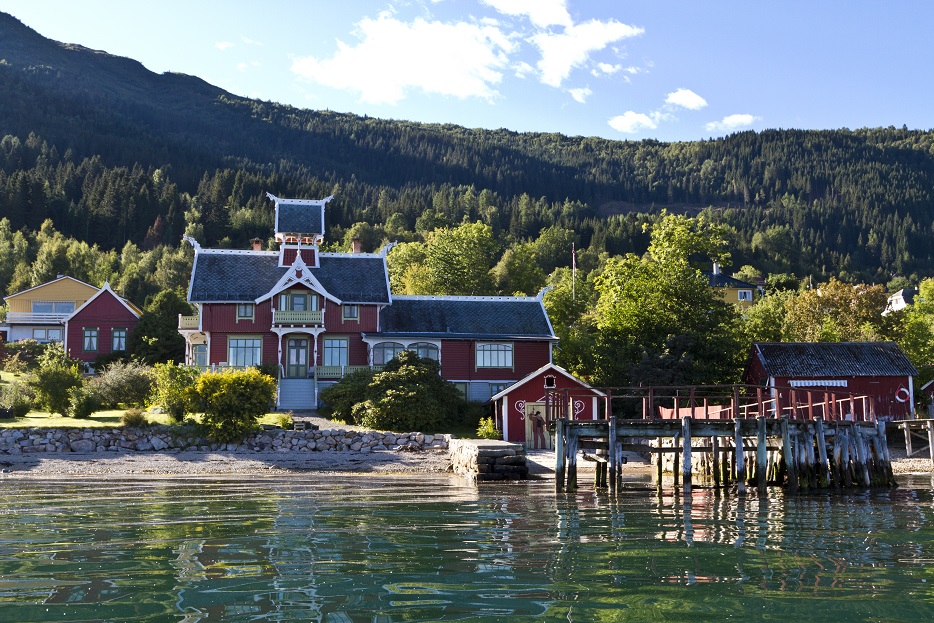 You'll also find your fill of trolls (including the Norwegian Troll Park, an amusement park located just a few hours north of Oslo), folk costumes, Viking history, the unique stave churches and more.
Anyone who has seen "Frozen" will want to spend time in charming Bergen, the UNESCO World Heritage City and gateway to Norway's fjords. The pretty harbor, historic wood houses with their peaked roofs painted in rainbow colors proved the inspiration for Arendelle, the fictitious Norwegian kingdom that is home to Queen Elsa and Princess Anna.
Bergen is one of the best known cities dating back to the Middle Ages and there's no greater fun than to wander the narrow alleyways filled with small shops and galleries. Can you fit some reindeer antlers in your duffel?
The open-air markets sell everything from wool hats and sweaters to plush reindeer to honey, jams, reindeer sausage and delicious-looking fish. This is where locals come to buy their fish — king crab and lobster still swimming in a tank, glistening snapper and monkfish, oysters, mussels and salmon. Have you ever tried whale?
You also won't want to miss:
Akershus Fortress/Castle in Oslo dates from medieval times (completed in the 1300s). This is the place to experience 700 years of history — and perhaps imagine the outside of the castle where Anna and Elsa lived. Come celebrate the holidays. There is also the Norwegian Armed Services Museum and the excellent Norway's Resistance Museum, which tells the story of the tireless Norwegian resistance fighters who fought the Nazis during the five-year occupation of World War II. Here's what I wrote about touring Oslo museums, including the Fortress with the Oslo Pass that provides admission to more than 30 museums. (If the name sounds familiar, that's because at Walt Disney World, the Akershus Royal Banquet Hall at Epcot is where you can dine with Disney princesses.
Stiftsgarden in Trondheim (the royal residence) is the king's official residence and one of the largest wooden buildings in Scandinavia.
Sognefjord is in the middle of Norway's fjords and it's the place for some of the most dramatic scenery in the world, from strep mountains, the clear blue water and tiny villages. There are winter and summer day cruises and the chance to hike on a glacier. One waterfall is bigger than the next.
The St. Olav's Church near Balestrand inspired the church in which Princess Elsa was crowned, but the real church has a memorable love story of its own. It was built in memory of Margeret Sophie Green Kvikne, a vicar's daughter from England, who came to Norway as a mountaineering pioneer and married a Norwegian. Her husband promised her when she was dying that he would build an Anglican church in her honor. It was completed three years after her death.
Hungry? The Bergen market was crowded with locals when we visited, sampling food along the way — a lamb sausage dished up on a flat potato cake, some smoked salmon, etc. A big plus for Americans here, everyone speaks some English.
If you can't make it to Norway, there's more than enough to entertain your young "Frozen" fans at Walt Disney World, Disneyland and onboard Disney ships, including the "Freezing the Night Away with Anna, Elsa and Friends" deck party and the new "Frozen, A Musical Spectacular," which is scheduled to premiere aboard the Disney Wonder next month:
Head to Disney California Adventure for "Anna and Elsa's Royal Welcome," a hug from Olaf the snowman and the chance to draw a snowman with the help of an artist at the Royal Academy before you watch the stage interpretation "Frozen, Live" at the Hyperion.
In Orlando, Walt Disney World's Hollywood Studios features "A Frozen Sing-Along Celebration" and the sisters also figure in "Mickey's Royal Friendship Faire" musical celebration at the Magic Kingdom. At Epcot, the Norway pavilion has expanded with the "Frozen Ever After" attraction, which gives you a change to tour Arendelle, meet Anna and Elsa at the Royal Sommerhaus just outside a "Norwegian village" and peruse souvenirs at the Wandering Reindeer, housed in a split-log shop.
Hopefully, some day you can take the kids to see the real thing.
© 2016 EILEEN OGINTZ
DISTRIBUTED BY TRIBUNE CONTENT AGENCY, LLC.