Inspiration often strikes when you're looking for something else. Ask the inventors of Freshe Meals. In their case it was sardines.
Henry and Lisa Lovejoy were on a sourcing trip in Europe's Iberian Peninsula—a place where colorful buildings dot the landscape and cliffs rise from the sea—in search of the world's greatest sardines. And sardines they found! The more exciting discovery, however, was a centuries-old European tradition of preserving premium-quality food in tins.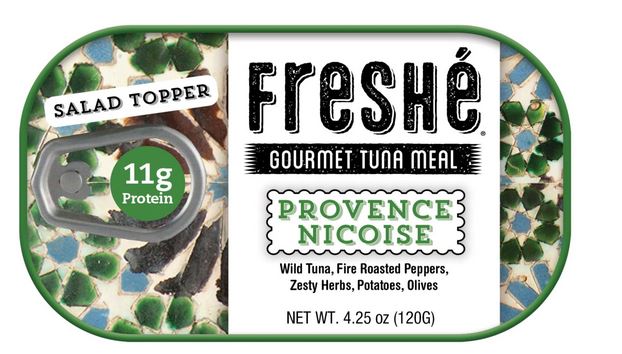 The magic of properly tinned high-quality foods is they don't need preservatives. It also keeps foods fresher longer – at least 4 years, imagine that! And beyond that, tinned foods are easily transportable – simple to carry along on any adventure.
When they returned to the States, they couldn't get the concept out of our minds. LWe already had a seafood business – what if we started offering tinned meals as well? So we began to experiment. Beginning with responsibly sourced proteins, we designed traditional, globally-inspired recipes filled with wholesome vegetables, legumes, vibrant herbs, spices, and olive oil. As avid gardeners, we know that amazing foods preserved with skill make delicious meals a reality well beyond harvest," the Lovejoys said.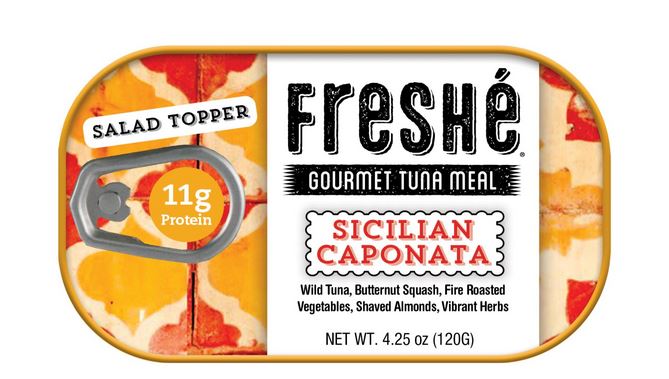 Freshé Meals are the result of that adventure. Super portable, highly nutritious, and responsible, they come in a variety of delicious flavors. We recently tried them on a ski trip in Utah. Great pocket food. Don't forget to bring a fork or spoon though!