We've all been there. Long layovers, tired family members and expensive airport food. But there's an easy fix to the boring and exhausting parts of air travel and it's called FlightsFrom.com.
When searching for your next flight at the website the only thing you'll find is non-stop flights. FlightsFrom.com actually let you explore every single direct route from every airport in the world, making it pretty easy to avoid those tedious layovers. By simply choosing your nearest airport you can study every destination to where you and your family can fly directly.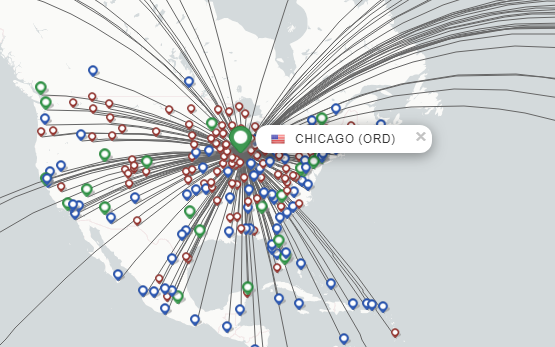 Filter your search to fit your family
FlightsFrom.com offer a wide range of search filters which make it easier to find exactly what you're looking for. You can filter your search by off course date, but also desired departure time and flight time, specific airline, destination and even by aircraft, low-cost carriers or airline alliance such as SkyTeam, Star Alliance and Oneworld.

When you've selected your filters you can see every flight option in both a list and in an interactive airport map. By clicking on one of the routes in the map you get information about which airlines operate the selected route and when the next flight out is.
Every airport has its own page where you'll find not only general information about the airport but also fun facts like most popular destinations and largest airlines as well as newly added routes.
Fun for the kids
So you've avoided layovers and all that comes with it. But – when you're planning a long trip with your family, and especially with children, in-flight services are also important to remember. Great thing is that FlightsFrom.com compiles information about entertainment, meals and other services that the airline offers onboard.
When you've find a flight that matches your requirements you can click on the flight to get more information like if there's in-seat video players, movies and wi-fi as well if and what kind of meals will be served. You can also see if the airline offers business and/or first class, if there's lie flat seats and what kind of aircraft will be used.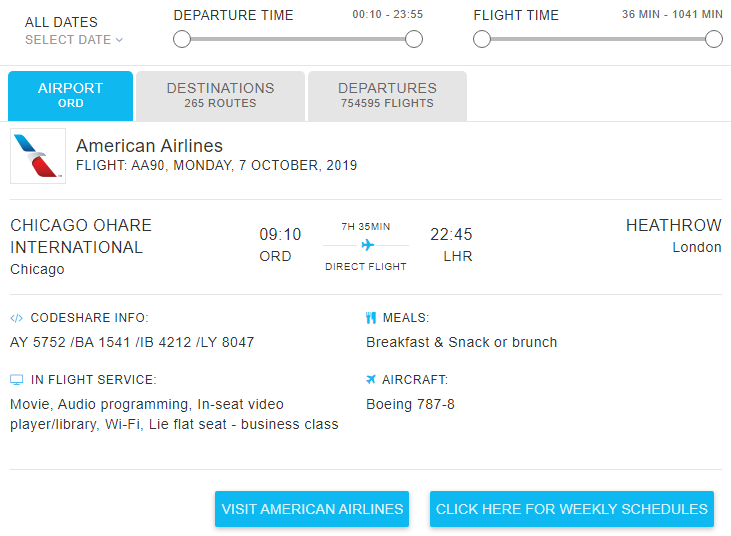 Airport map – business and pleasure
The airport map at FlightsFrom.com is one of, if not the best, feature on the website. Here you can see every airport across the globe, marked in either red, blue or green; which symbolizes number of routes offered from that specific airport*. With a click on any of the airports you can explore every possible non-stop destination and which airlines operate which routes.
You can also select a specific airline and see all their direct routes across the world. This is the perfect tool for anyone wanting to stay loyal to one single airline and who's looking to accumulate frequent flyer miles.
You don't actually have to have travel plans to enjoy the airport map. It is also a fun feature for those who are just curious about air travel and want to explore non-stop destinations, specific airlines routes and more.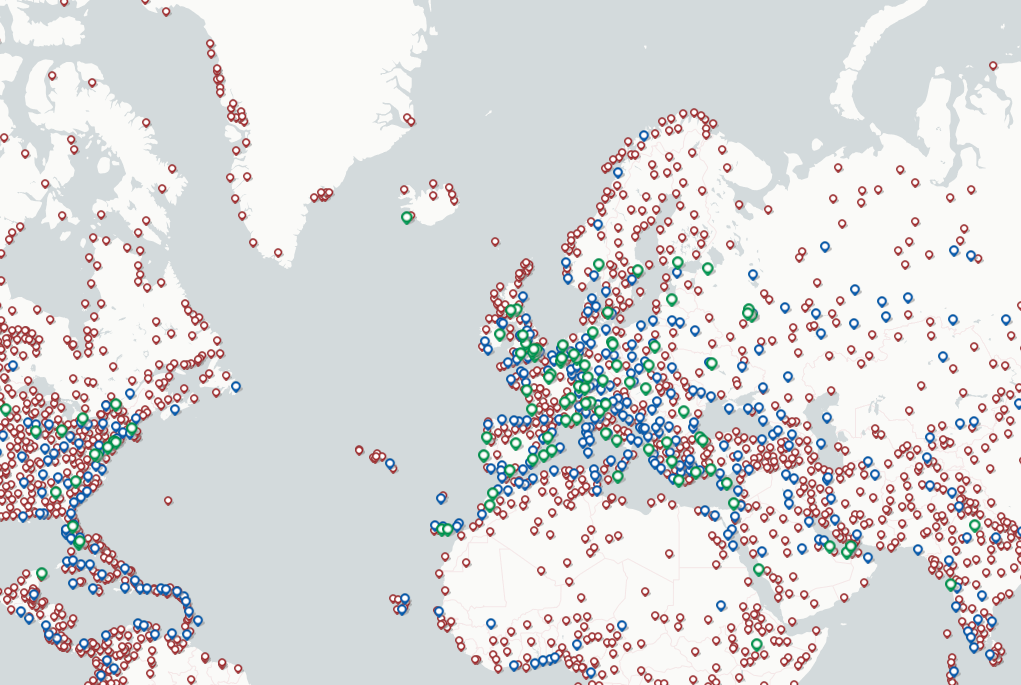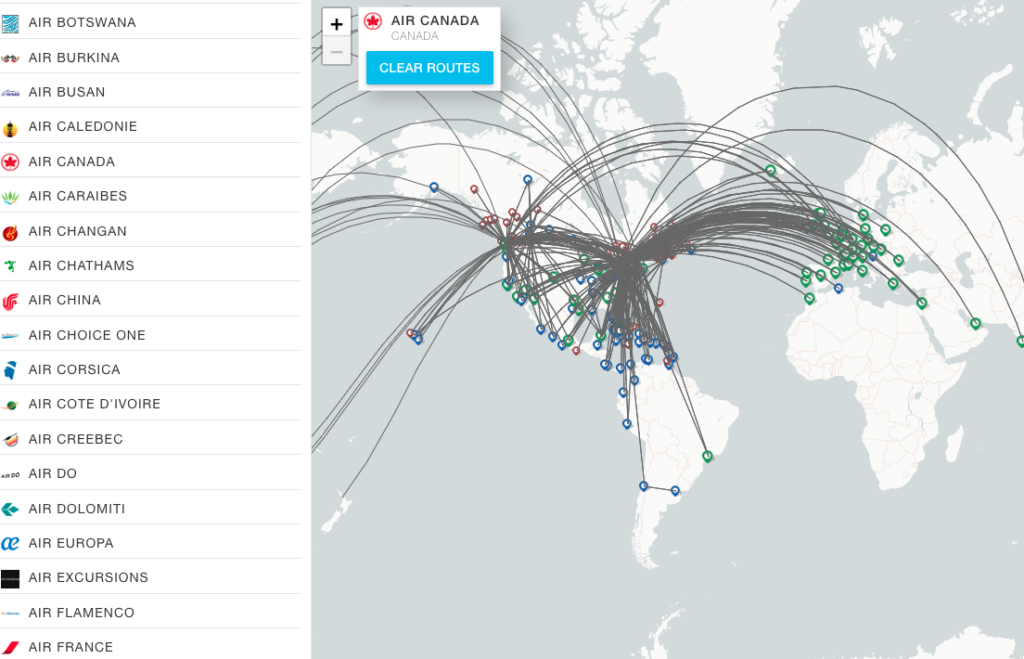 Sponsored by FlightsFrom.com