By Eileen Ogintz
Tribune Content Agency
Imagine a cosmic event where everyone lost their memories and memories become valuable currency. Imagine four alien worlds joined together. Imagine a place where each of you will have a different experience as you explore together going through portals, discovering hidden nooks, doorways and more.
Scores of displaced citizens were thrust into a new Convergence of Worlds — four different worlds — plagued by "Memory Storms," psychic aftershocks that would scatter memories. Complicated? You bet. I gave up trying to follow the story and had more fun gawking at the larger-than-life art installations.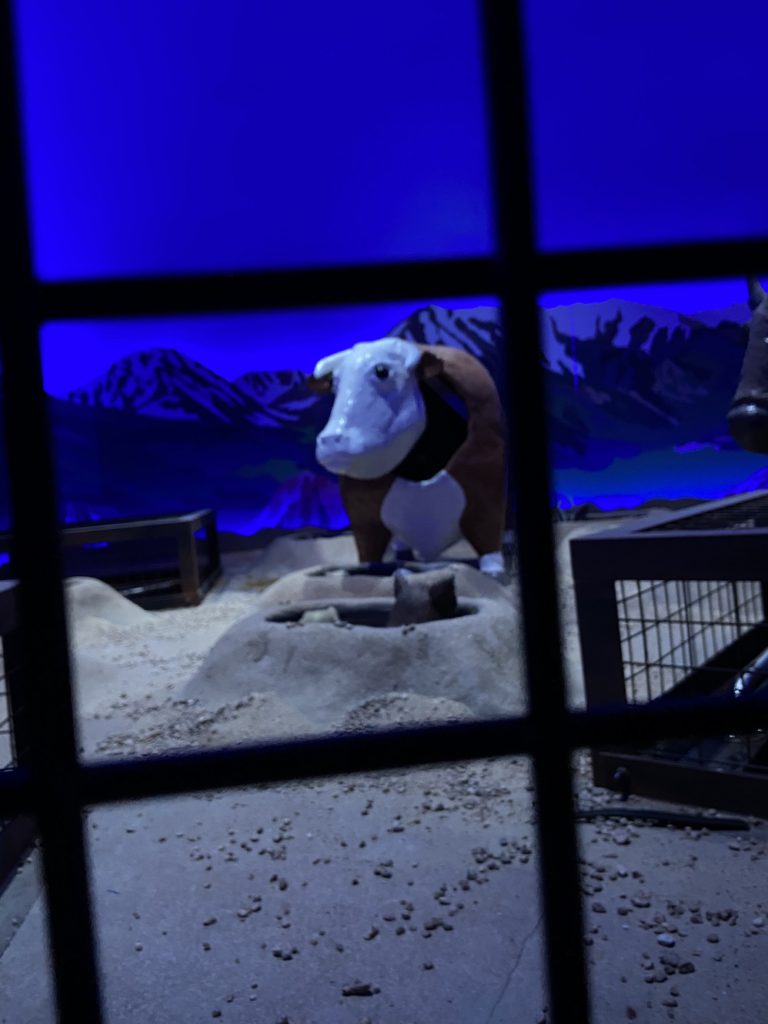 Welcome to Meow Wolf Convergence Station in Denver. Unlike a traditional museum, the art at Meow Wolf envelops you as you step into another world. "It might feel like being inside of a dream or a movie," explained Erin Barnes, spokesman for Meow Wolf.
"We take regular art installations, sculpture, lights, sounds, and interactive elements to make it a fun experience. There are guides throughout the exhibition – residents of the alien worlds you're visiting – who can help you find whatever you need, and they might even send you on a scavenger hunt or show you something most people don't notice. The best part is that you can touch all of the art and interact with it! After you're done, we hope that we haven't just shown you something incredible to look at, but inspired you to create art of your own."
Meow Wolf Convergence Station, with 90,000 square feet, four floors and 79 installations, has welcomed over a million visitors in its first year, becoming a top Denver tourism attraction, just behind Red Rocks Park and Amphitheatre and ahead of the newly expanded Denver Art Museum, which welcomes kids and teens 18 and under for free.
"Meow Wolf added a new dimension to Denver's vibrant arts scene," said Flavia Light, VISIT DENVER's vice president of tourism. " The space is innovative, immersive and inclusive of local and national artists."
Denver has a vibrant local art scene, including lots of street art. Go on a Denver graffiti tour or meet the artists in residence at the RedLine Contemporary Art Center. The first Friday of each month, you can join the First Friday Art Walk at the Art District in Santa Fe, said to be the largest group of galleries in Colorado.
Convergence Station is the third installation from the Santa Fe, New Mexico, arts and entertainment group and thus far the largest.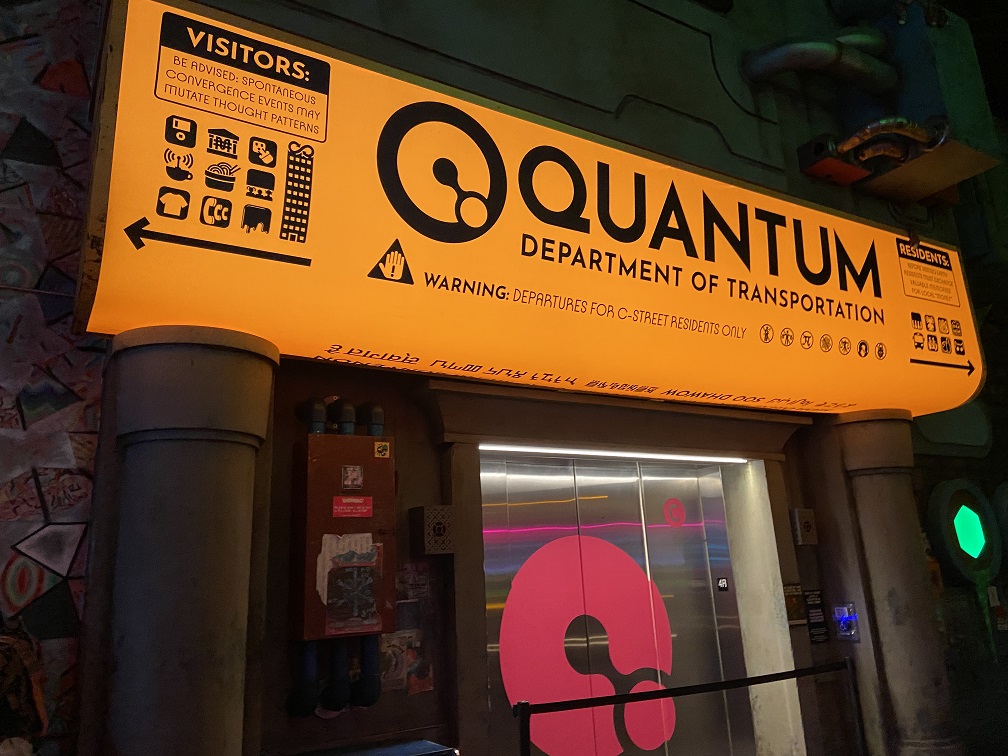 (Both the downtown Maven Hotel and the Crawford Hotel have special packages for those going to Meow Wolf.
The first location in Santa Fe, House of Eternal Return, began as an informal collective of Santa Fe artists — painters, architects, sculptors, performers, writers – that encourages audience participation.
Last February, Meow Wolf opened their second permanent installation Omega Mart at AREA15 in Las Vegas. There you explore an extraordinary supermarket that transports you to surreal, unexpected worlds, including a supernatural factory where a mysterious substance called Source is causing unexpected effects. Look for mysterious ingredients in the Omega Mart products and secret passages through drink coolers and other store displays.
Next up will be two Texas locations, one in Grapevine near Dallas next year in the Grapevine Mills shopping mall followed by Houston in the Fifth Ward cultural district in 2024.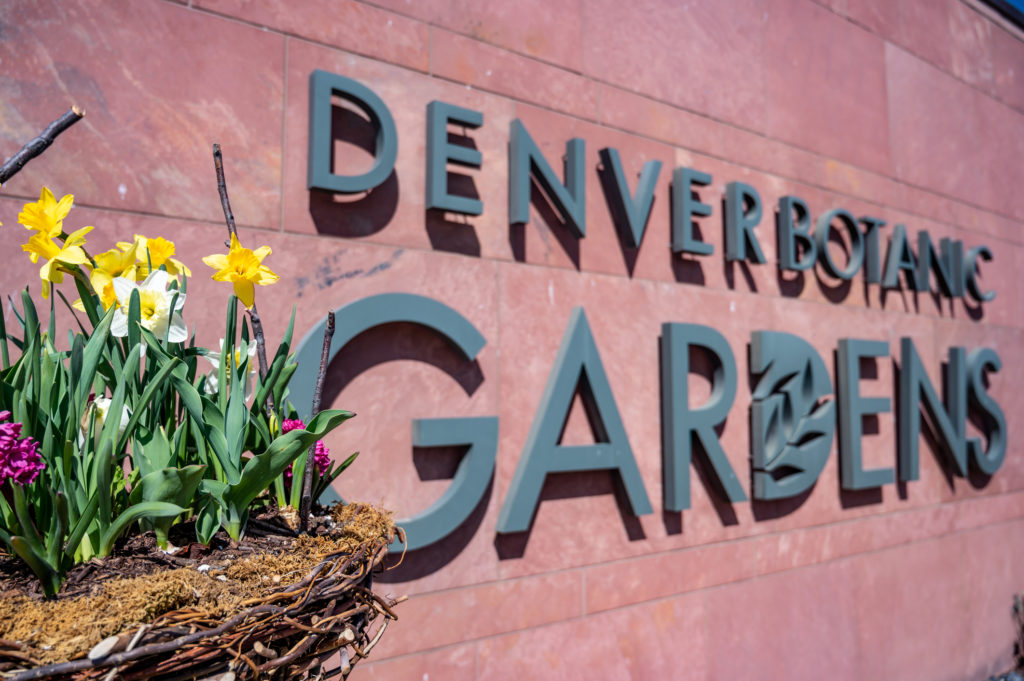 In Denver, every room has a different story, but it isn't necessary to follow the complicated plot line. The idea is to look, look some more and immerse yourself in what surrounds you — the colors (purple, pink, blue), the art, some made from repurposed materials. Maybe your favorite will be a see-through cathedral complete with stalactites or perhaps a swamp world or the gigantic Cosmohedron.
"It's just so cool," said Lahela, 12, who was visiting.
"You could come back 100 times and see something different," opined a Boulder, Colorado, mom. "Definitely worth the money." (It's $45 for non-Colorado residents; $40 for seniors, children and military.)
To celebrate its "Convergiversary," Meow Wolf is hosting a giant intergalactic block party Sept 17 with $15 timed admission. (A portion of the proceeds will support local nonprofits. In its first year, Convergence Station has invested over $615,000 to local Denver arts organizations and partnered with more than four local vendors for their HELLOFOOD café.) Those 21 and older can dance their way through the exhibits during a late-night party complete with DJs on several stages ($99).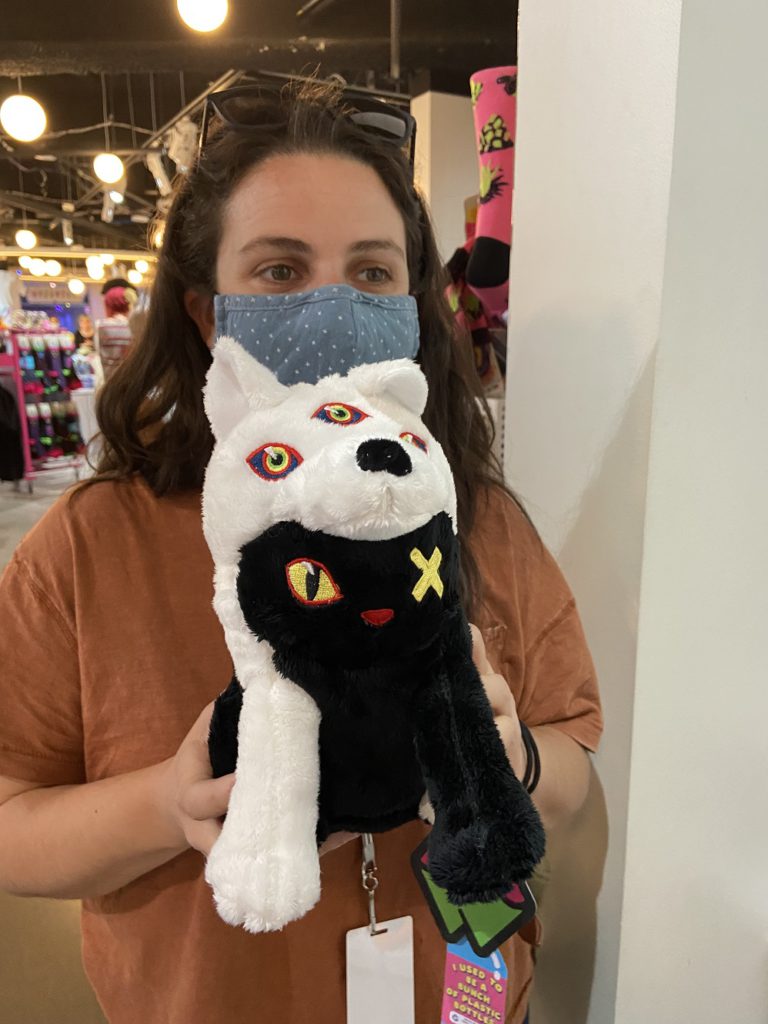 The backstory of Convergence Station: Four alien worlds were joined together a generation ago. Since then, the people of these four worlds have been forging new lives together. You can listen to live music in Rocket Cars, transform your voice at the Ears of Numinal, explore the ancient library in the subterranean world of Ossuary, and unlock the stories hidden in the QPass experience. (Though not required, the RFID passport can give you a deeper dive into the worlds, enabling you to interact with certain hidden alien technologies. There is a $3 charge for the pass that enables you to collect MEMS, fragments of memories that have been lost. The more MEMS you collect, the more stories and secrets you reveal.)
The adventure begins outdoors with the Plethodon, a salamander-like creature with a new garden, courtesy of the Denver Botanic Gardens and their Horticulture Outreach Program. The "Alien Dream World' garden will change with the seasons and echo the Plethodon with blues, glimmer, geometric patterns and more.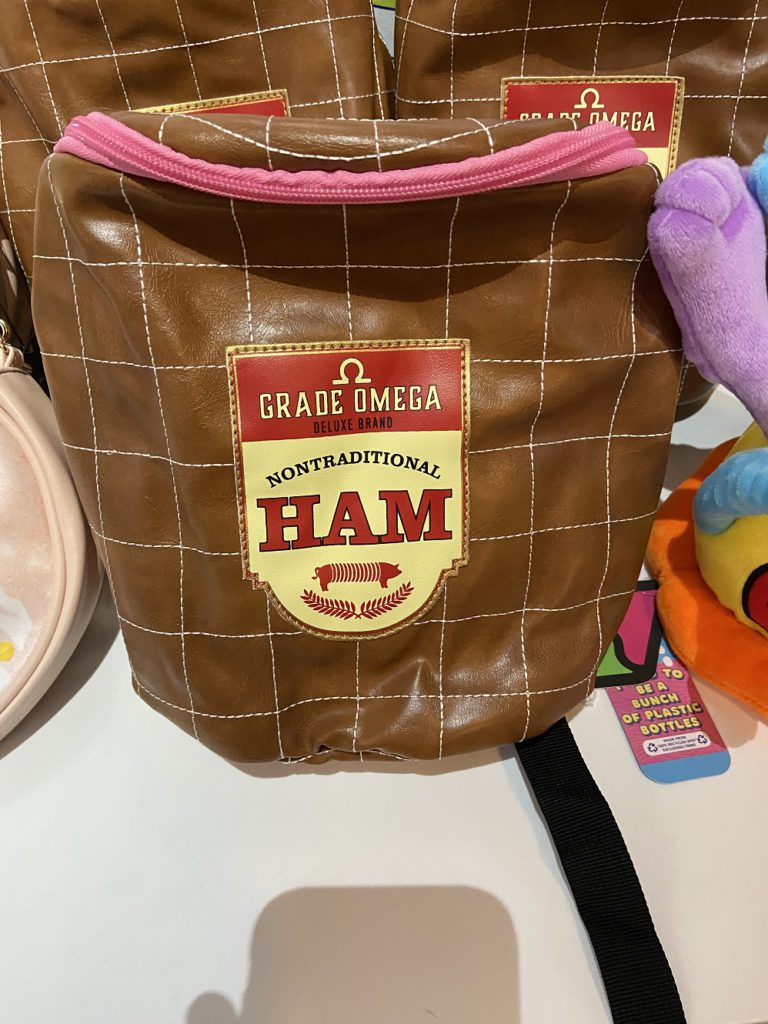 Plethodon is a creature burrowed into the ground one hundred million years ago as the Rocky Mountains were forming, intending only to re-emerge once change had stopped coming to the world around it. That day never came, and the Plethodon was itself changed by the heat and pressure of the Earth. When four alien worlds converged together, creating Convergence Station, it forever changed the bustling metropolis around it. The Plethodon was unearthed.
"Every room has new experiences you wouldn't see anywhere else," said Tatiana, 10. "The people who put this together did a really good job."
(For more Taking the Kids, visit www.takingthekids.com and also follow TakingTheKids on Twitter, Facebook and Instagram where Eileen Ogintz welcomes your questions and comments. The Kid's Guide to Philadelphia and The Kid's Guide to Camping are the latest in a series of 14 books for kid travelers published by Eileen.)
©2022 Eileen Ogintz. Distributed by Tribune Content Agency, LLC.