By Eileen Ogintz
Minuta, Italy (Day 4) — Thousands of steps!
Every day, Maria Grazia, 80, walks thousands of steep stone steps to and from her home in Minuta, a tiny hamlet high above the Amalfi Coast in southwestern Italy that is among the oldest towns here, dating back before medieval times.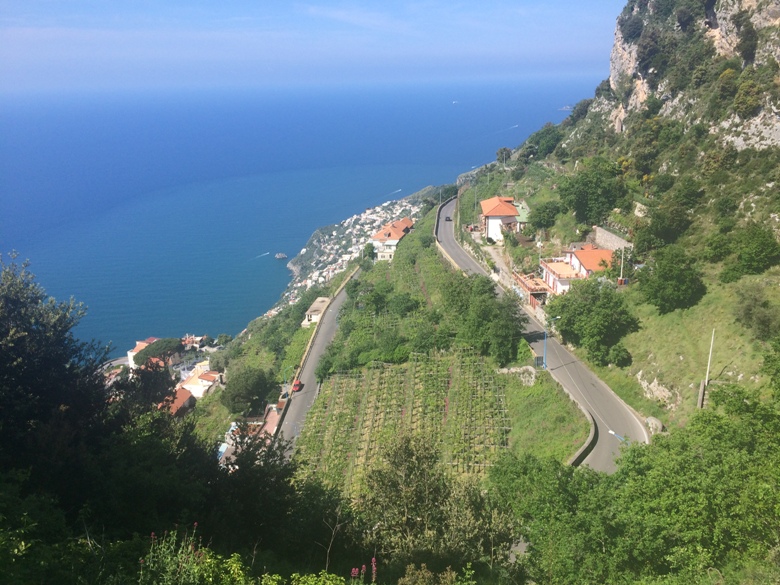 "Slowly, Slowly," says our guide Carmine D'Alesio, who had driven us up the steep, narrow winding roads from Naples. I had asked Nancy Aiello Tours—her company offers many options for families—to map out an itinerary that would take us away from the crowds. We're on a day excursion, off the Carnival Vista, the newest and largest ship in Carnival's fleet, on a 10-day Med cruise.
On previous visits, I've toured Pompeii and the ancient ruins of Herculaneum—both devastated by the eruption of Mt. Vesuvius in 79 AD. And I had once spent spent a week hiking amid these small Amalfi villages with my daughter Reggie after her college graduation.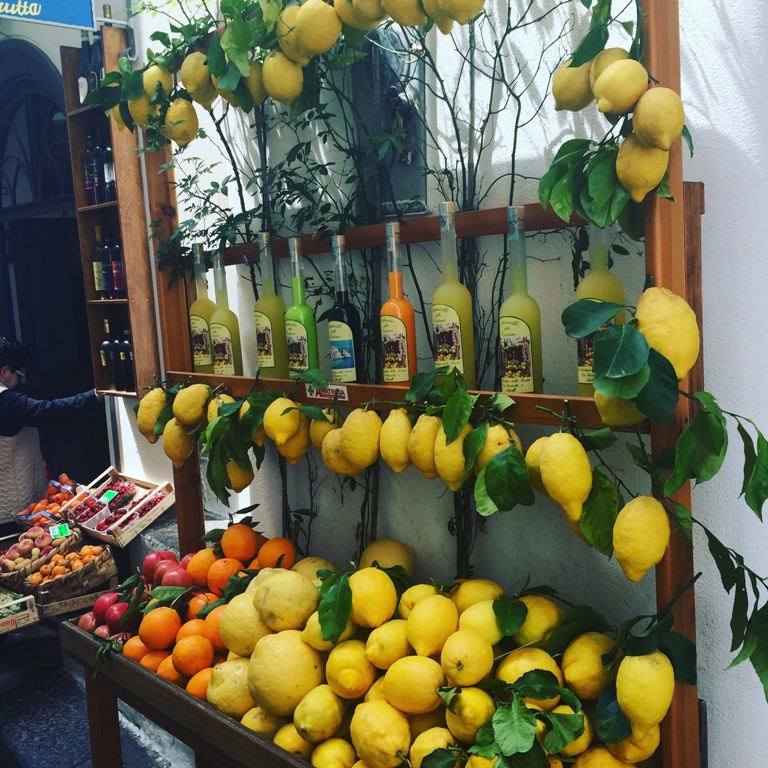 So here we are talking with Grazia as she's making her way down from her home to buy food for her cat and dog. She then she will go up again 1000 steps, carrying her bag on her head.  She's lived here since she was a child. Clearly, this is a way of life with no roads up to many of these houses with their terraced farms with olive and lemon trees, sheep and goats, vegetable gardens.
Donkeys carry building materials up and down—wood for restaurant pizza ovens, sand, and more. "This is the way it was and is every day…up and down…up and down," says our guide. "So different from the city where everyone is rushing!"
Minuta is part of Scala, the oldest town along the Amalfi Coast and not nearly as often visited as the more famous Sorrento, Positano and Amalfi, where we saw the beautiful cathedral, encountered a local selling fresh mozzarella and fought our way through throngs of tourists arriving on buses eager to by ceramics, the popular liquor Limoncello and lemon soap.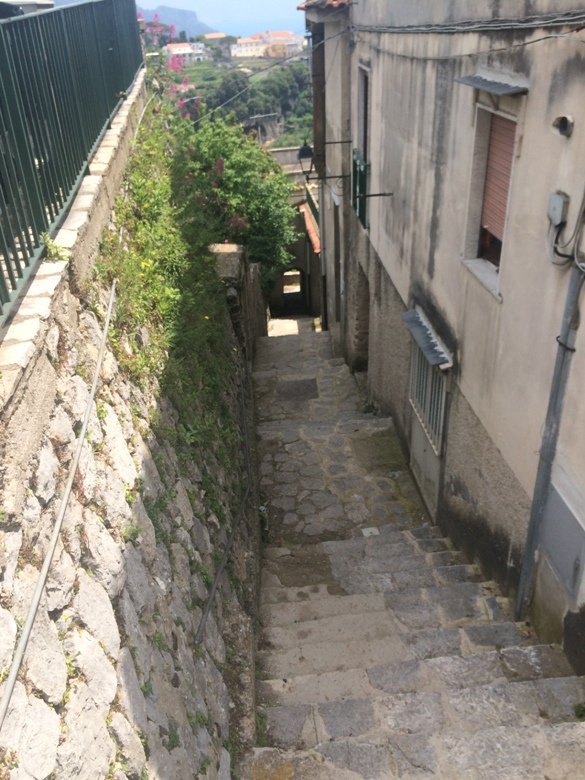 In Minuta, before we met Grazia, we had only encountered a kitty in the ancient square and a few hikers on their way to the spectacular ruins of the Basilica of Sant' Eustachio which overlooks the sea. It was abandoned at the end of the 16th Century.
This is an area to drink the region's wine, eat pizza (Naples after all is where pizza was invented) and perhaps go for a hike, bike ride or rock climb in the Lattari Mountains with commanding views of the cliffs, the hillside villages and of course the sea.
I'm glad we've arranged our own driver—I wouldn't have wanted to drive these roads or be in a large tour bus like many of our fellow passengers aboard the Carnival Vista. "It feels like you are always rushing and don't have any time on your own," one passenger complained after a frustrating trip to Rome.
That is a drawback to cruise excursions—besides being expensive, you are in a group of 50 people, seemingly always waiting for someone lagging behind or unable to stop where you'd like. The advantage is you don't have to worry about getting back to the ship on time or navigating on your own.
In our case, that was exactly what we wanted to do. We preferred lingering in the square of Minuta, stopping for a Panini in the square at Ravello, taking the in the amazing view and simply watching the people go by.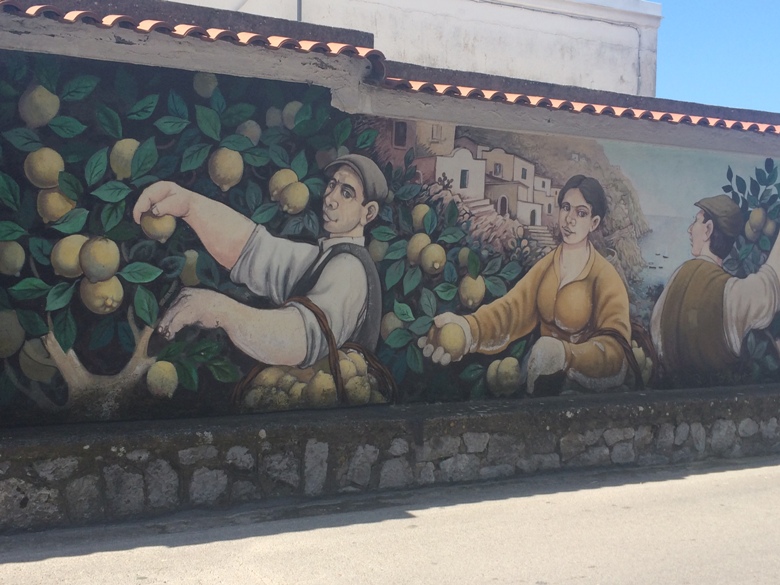 The Amalfi Coast stretches nearly 40 miles along the Sorrento Peninsula, considered one of Europe's most scenic roads with its cliffs terraced with grape vines and lemon and olive trees, steep drops and stone houses climbing the mountains. It's no wonder this area is one of Italy's top tourist draws and has been for more than a century.
Ravello, we learn, hosted DH Lawrence, Virginia Wolf and Gore Vidal who had a villa here . We sit across from the Cathedral –built in the 11th Century– eating our Panini and browsing in the tiny shops selling colorful ceramics, linen shirts and scarves, sandals.
I can't stop thinking about Maria Grazia and her trek back home, the pet food on her head. Bravo!