By Eileen Ogintz
Tribune Content Agency
Check out George Washington's nose! It's 21 feet tall!
We were at Mount Rushmore National Park in South Dakota peering up at the gigantic (60 foot tall) heads of George Washington, Thomas Jefferson, Abraham Lincoln and Theodore Roosevelt, which are chiseled out of granite.
In case you were wondering why these four were chosen, George Washington represents the country's birth; Thomas Jefferson its growth; Abraham Lincoln its preservation after the Civil War and Theodore Roosevelt the nation's development. (Remember construction started in 1927 and was declared complete in October 1941, though the original vision was never fully implemented.) Sadly, sculptor Gutzon Borglum died before the project was completed; his son Lincoln finished it.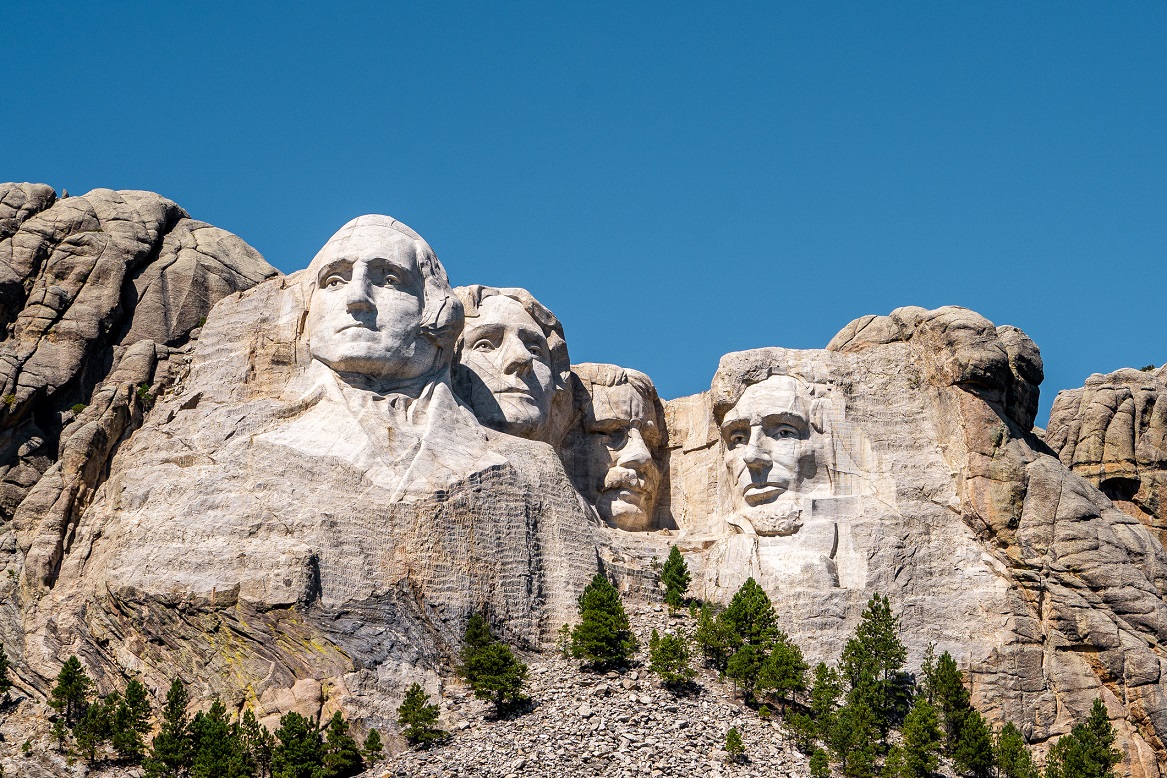 Most can't help but be impressed and inspired to see Mount Rushmore.
But once my kids realized they couldn't climb up the presidents' faces, their interest ebbed — quickly. They preferred the contest they created: Who could count the most different state license plates in the parking lot?
Typical. As usual, I was wrong about what would engage them – and happy to see them (safely) create their own vacation fun.
This summer, it seems, road trips are expected to be particularly popular — if families opt to leave home at all. That's why throughout the summer, we'll spotlight some classic American road trips — like to South Dakota's Black Hills and Badlands.
One plus: It's drivable from metro areas, including Chicago, Denver, Minneapolis and Kansas City, and it's pretty easy to social distance as the state averages 10 people per square mile. Nor do you need to self-quarantine if you are from out of state as is required elsewhere. And there are many places to camp, RV or stay in a cabin if you want to avoid hotels.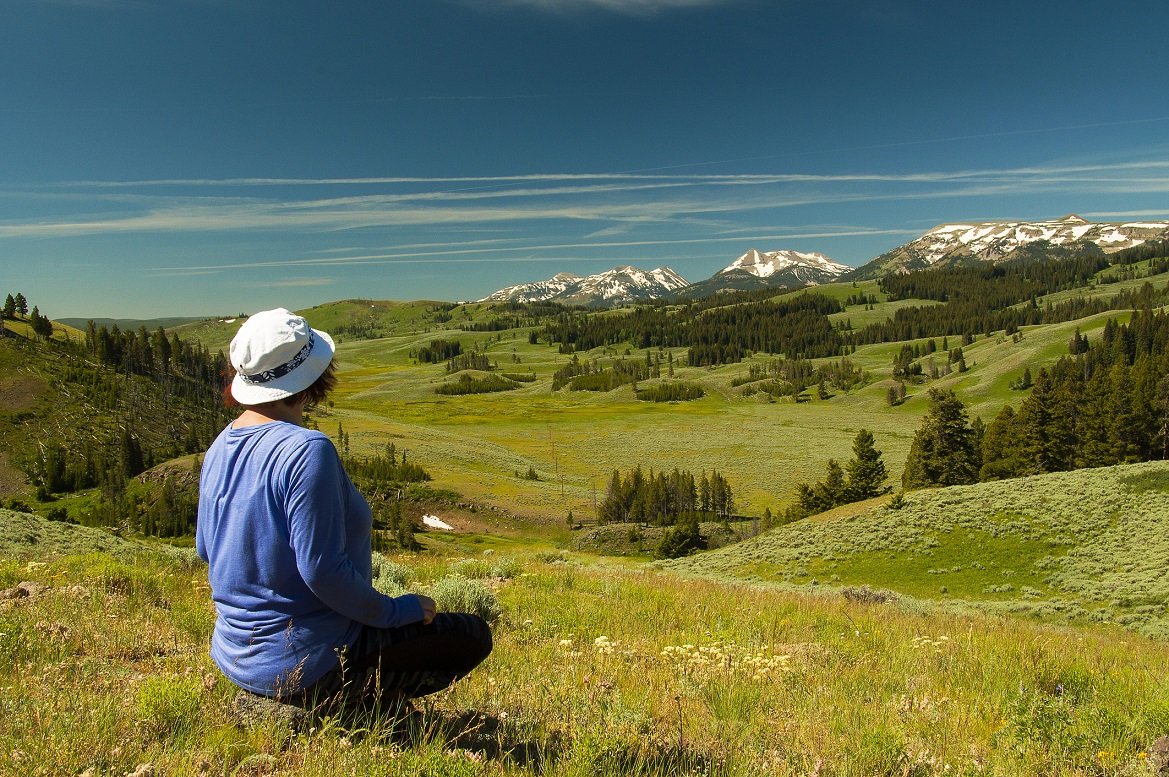 The best part: Experiences you can't have at home — from Mount Rushmore's evening lighting ceremony to the ancient fossil beds at Badlands National Park, the bison herd at Custer State Park and the Legends in Light laser light show at Crazy Horse Memorial. It's 87.5 feet high and still not finished after more than 60 years.
But anywhere you go, the experience will be different this summer of COVID-19.
"We really aren't sure what to anticipate this summer, but we are going to do our best to be open and serve our customers safely!," said Sarah Hustead, the fourth generation to work at the iconic Wall Drug in Wall, South Dakota, that offers everything from from homemade donuts and ice cream, cowboy hats and boots to buffalo burgers and souvenirs in the now 80,000 square foot emporium. Hustead's great-grandmother Dorothy famously breathed life into their failing small-town drug store in 1936 by putting up signs offering dusty travelers free ice water. Today, the business attracts millions of tourists and you will see hand-painted, quirky highway signs on a 650-mile stretch of Interstate 90 from Minnesota to Montana.
Check here for the latest on COVID-19 and South Dakota Tourism; Avoid disappointment by calling or checking the website before you visit as what's open — and not — changes as state and federal health guidelines are amended.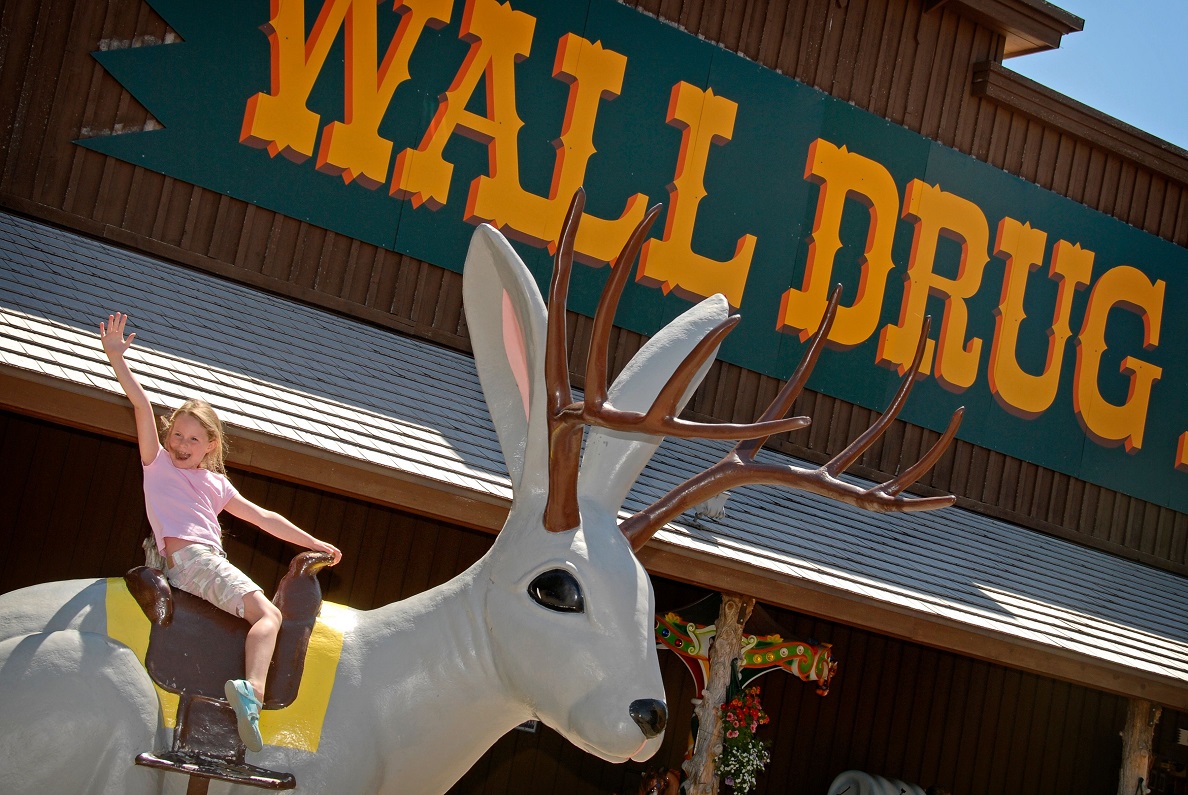 Mount Rushmore is open and the famous evening lighting ceremony is being held, but you can't visit the Sculptor's Studio or the visitor center. Kids still can become Junior Rangers. (Look for the information spot where they can get the Junior Ranger booklets and return to be sworn in when they have completed the required activities.) You can take the Nature Trail and Presidential Trail to the base, as long as you are ready for the 706 steps (The park website will have the latest information.)
Nearby, the popular KOA Mt. Rushmore Resort & Lodge at Palmer Gulch is open with the option to stay in a cabin, lodge, RV or tent. There will be horseback riding and mini-golf but no pool, waterslide, FunZone, splash park or gold panning. You can get take-out and food from the store but there won't be restaurant service.
You can take a Buffalo Safari (one family per vehicle!) or drive yourselves to see the famous bison herd at Custer State Park — at 71,000 acres, it's one of the largest state parks. Stay in one of the park's cabins or historic lodges, hike or bike ride, fish and camp. But the popular Chuckwagon Cookouts won't open until group gathering restrictions are limited.
Badlands National Park is open with its otherworldly layered rock formations, steep canyons, bighorn sheep, prairie dogs and, yes, bison. You can camp, drive the Badlands Loop Road, pose for selfies at the overlooks, take a hike (walk the accessible Fossil Exhibit Trail). Older kids and teens will love the Notch Trail that climbs a log ladder and follows a ledge to "The Notch" for a memorable view of the White River Valley. But thus far, there aren't ranger programs and the visitor center is closed. (The Badlands Virtual Experience through this strange world is a great intro.)
The Crazy Horse Memorial is also open but the 35th annual Spring Volksmarch in June — a popular organized hike to the base of the carving- has been canceled. Hopefully, you can still meet artists in residence at the Native American Educational and Cultural Center and see native artists showcase their work.
If you don't want a state park lodge or don't want to camp, consider the charming Bavarian Inn in Custer, South Dakota, 18 miles from Mount Rushmore, close to the Crazy Horse Memorial and a five-minute drive from Custer State Park. And If it has reopened, tiny Skogen Kitchen (Skogen means "The Forest" in Norwegian) is a great bet for a special dinner or breakfast.
The reality: Vacation will not be the same this summer, but you're still guaranteed a good time — and the chance to get away from home. Many years later, I'm astonished what my kids remember from those road trips – including the License Plate game at Mount Rushmore and driving through the Custer State Park famous Bison herd.
Just remember the masks — and hand sanitizer.
© 2020 EILEEN OGINTZ