By Christopher Morales, Taking the Kids Correspondent
ORLANDO, FL — If you are an amusement park enthusiast, you know Orlando is full of them. However, Universal Orlando has brought a new water theme park like none other: Volcano Bay.
"Volcano Bay – this is finally the moment we've been waiting for. This is really redefining the theme park experience," said Thierry Coup, senior VP of Universal Creative, as I entered the gates of Volcano Bay.
"Kia Ora!" is a phrase you will hear throughout your visit. It is the Maori greeting that means "hello." Waturi islanders have traveled far to discover Volcano Bay, learning about other cultures along the way, and they now welcome you.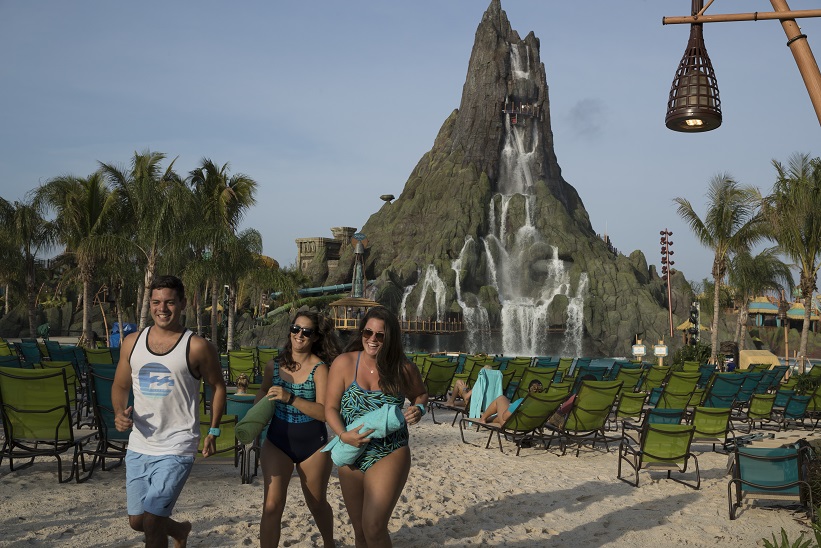 The new, water theme park is the latest addition to Universal Orlando Resort that aims to provide an immersive, fun experience with a splash. Volcano Bay is the perfect destination for families because you will find the equilibrium of relaxation and excitement here.
The giant centerpiece that stands 200 feet tall is Krakatau, the Fire and Water volcano. During the day, you will be mesmerized by the waterfalls pouring out of the volcano, but beware of the fiery lava effects at night. At the top of Krakatau are Kala & Tai Nui Serpentine Body Slides and Ko'okiri Body Plunge. While the body slides feature riding through two intertwined tubes, the Ko'okiri Body Plunge is a 70 degree drop that will get your heart pumping.
Catch your breath and relax on Waturi Beach. The chairs and umbrellas call for you to enjoy a drink, absorb the sun's warmth and rest. To enhance your relaxation, talk to the concierge at the water theme park and consider renting out a cabana for your family or select premium seating.
Another way excitement and relaxation meet is mastering the use of TapuTapu. By going online or using the Universal Orlando Resort app, you can link your ticket and retrieve a TapuTapu wearable at the entrance. TapuTapu is a wristband exclusive to Volcano Bay where you can eliminate standing in long lines by placing a spot in virtual lines, make cash-free payments and unlock interactives throughout the park. You can also unlock lockers to place your belongings for any items you wish to store.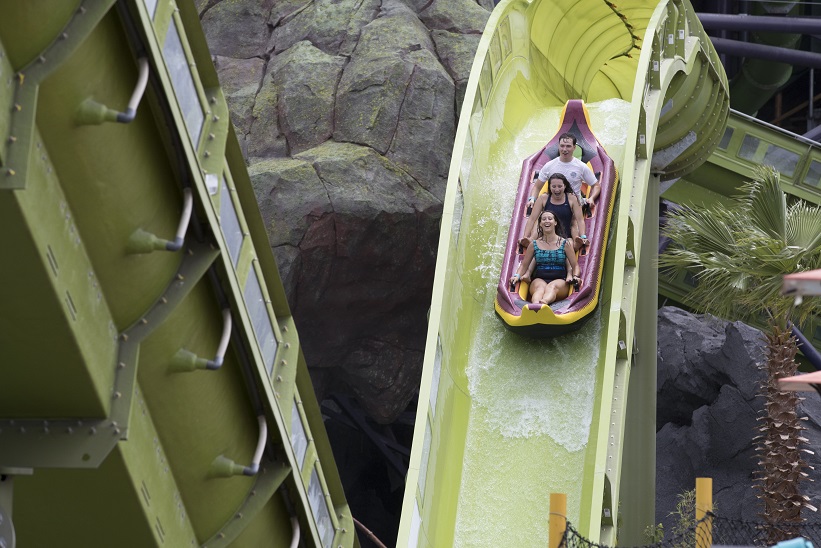 Most rides at a water park are slides and tubes, but Volcano Bay features something more spectacular: the Krakatau Aqua Coaster. Up to four riders can enjoy the thrill of a roller coaster while getting splashed in a canoe. But to my surprise, the canoe speeds up when riding up than riding down! The coaster makes twists and turns through Krakatau for a wicked ride.
All the excitement and relaxation will make you hungry, so take a moment to enjoy a meal with the family. Volcano Bay is full of unique dining options that are made to satisfy your taste buds. For something sweet and juicy, try the Mango BBQ Pulled Pork Sandwich at Kohola Reef Restaurant & Social Club. If you want a kick in your flavor, the Jerk Shrimp Mac & Cheese is the way to go at Whakawaiwai Eats.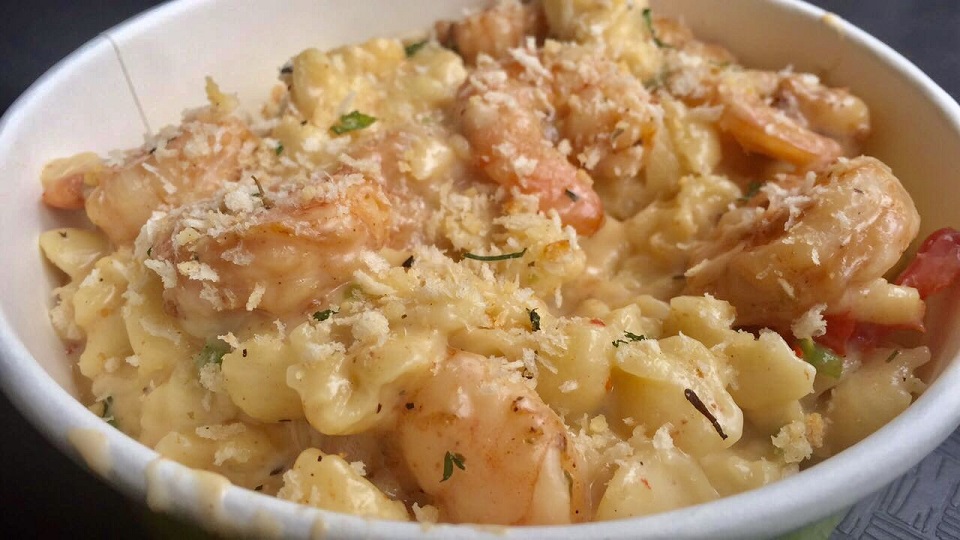 Volcano Bay is easily accessible with complimentary shuttles from any of the hotels at Universal Orlando Resort, such as their newest resort, Loews Sapphire Falls Resort. In addition, with the new extensions at Universal's Cabana Bay Beach Resort, guests can make use of a walkway connecting the hotel and water theme park.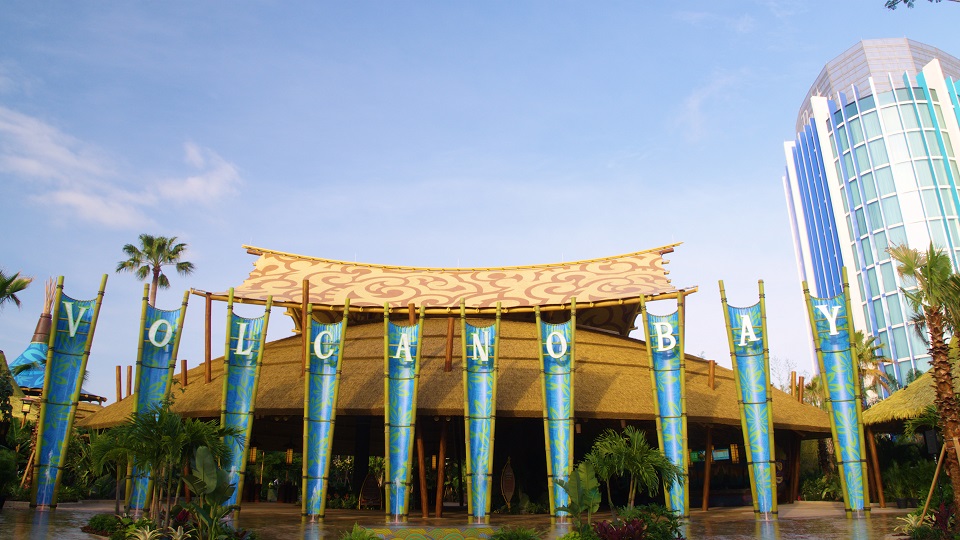 There is a lot to explore at Volcano Bay, so it is worth making a trip to see the latest phenomenon at Universal Orlando Resort. One safety tip, aside from wearing sunscreen and waiting just enough time after eating to get back into the water, is checking the weight limits ahead of the ride. For certain rides, there are weight limits to ensure the safety of the riders. Talk to representatives at the park for more information.
For more information about Volcano Bay, you can visit Universal Orlando Resort's website.
For tickets to Volcano Bay, click here or call 407-224-7840.
For booking information at Universal Orlando Resort, click here.