By Eileen Ogintz
Tribune Content Agency
Playground or museum? When you are visiting a new city with kids, each can be equally important. At playgrounds, kids not only can let off steam, but they can meet local kids. Parents can meet local parents who can offer valuable tips on spending time in their city. They can point you to favorite restaurants and ice cream shops for a treat.
New York is always tops on kids' lists of places they want to visit. Listen to all the different languages that people are speaking. The experts say more than 600 different ones, everything from Arabic to Spanish to Chinese, Russian, and Hebrew.
According to new research from Virtuoso®, a global leader in luxury and experiential travel, New York is the third most booked city for leisure travel thus far this year,with bookings 13 percent ahead of 2022.
Remember, New York City is a lot more than Manhattan. Brooklyn, Queens, the Bronx and Staten Island are also part of the big city. "Travel to the different boroughs to see what New York is really like," suggested Jessica, 16, one of the many kids interviewed for the newest edition of my just-published Kid's Guide to NYC — the fourth edition. Also, check out NYC's new We Love New York City campaign.
And the city is chock full of museums, zoos, as well as playgrounds. "Go to the parks, they are always relaxing," suggested Sam, 13, a young New Yorker interviewed for my book.
At the Children's Zoo at the huge Bronx Zoo, open April through October, kids can climb into child-size heron nests, walk through a prairie dog tunnel or climb a 20-foot spider web made of rope, among other adventures. It's also a center for conservation and part of the Wildlife Conservation Society, which manages the world's largest network of urban wildlife parks, including the Central Park Zoo, Queens Zoo, and New York Aquarium.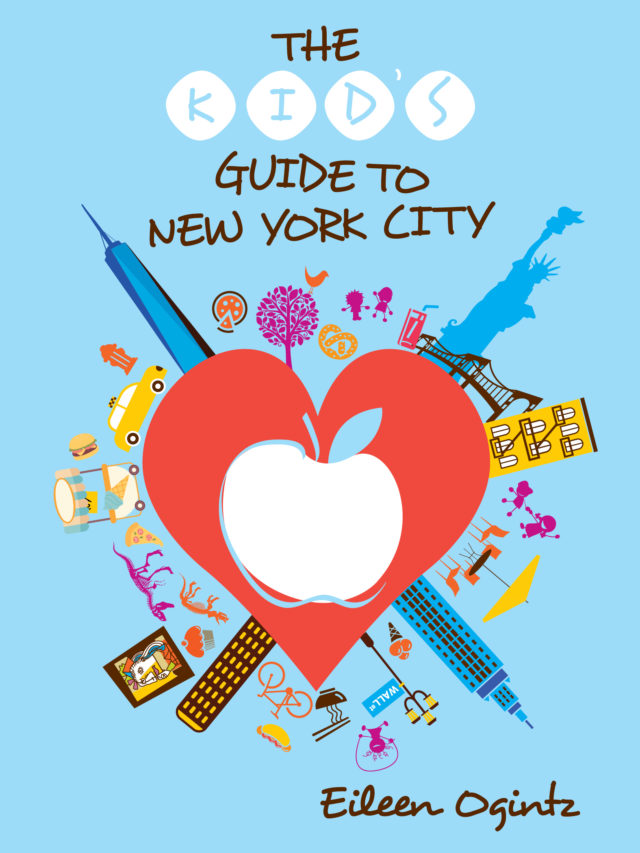 The Brooklyn Bridge Park on the waterfront has become a mecca for families. Prospect Park, in the heart of Brooklyn, has everything from boating, biking, summer concerts, carousel and the innovative play area, the Zucker Natural Exploration Area.
The High Line is the famous 1.45 mile-long elevated park that runs from Gansevoort Street to West 34th Street that offers restaurants, a public app and the Diller-Von Furstenberg Sundeck and Water Feature kids love in summer.
There is a carousel and skatepark at Pier 62 on the Hudson River, part of a nine-acre park. There's also mini golf, basketball, trapeze, tennis, baseball, beach volleyball, public art, playgrounds, and kayaks and bikes for rent.
There are 21 different playgrounds in Central Park, including its oldest and biggest. The Heckscher Playground is Central Park's oldest, built nearly a century ago and complete with a water play area and climbing maze. Kids also love the Ancient Playground near the Metropolitan Museum with its pyramid-style climbing structures.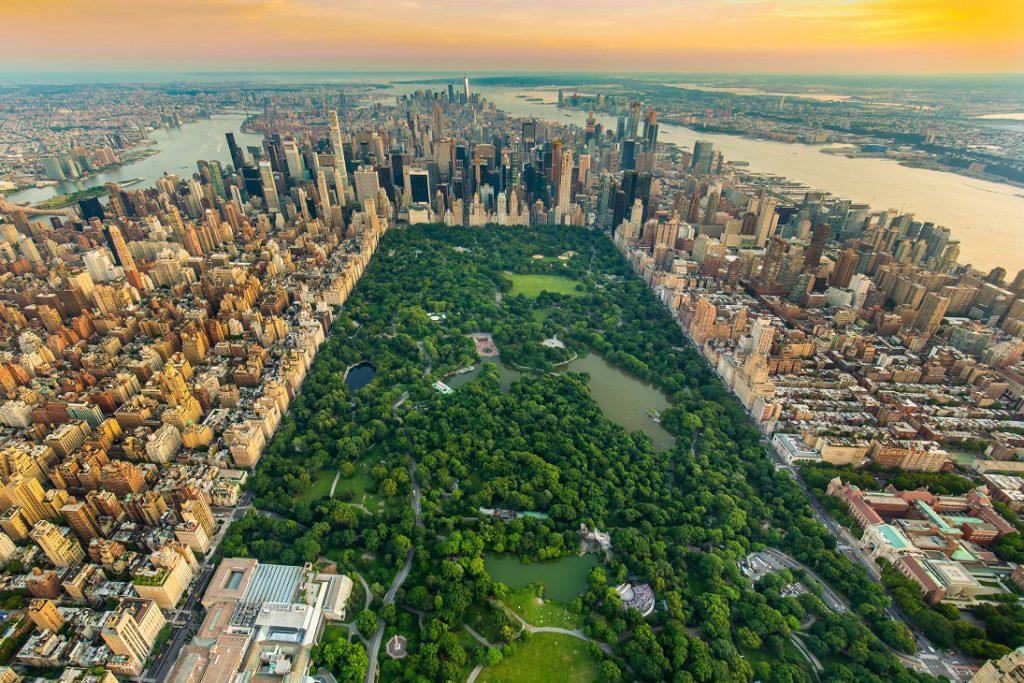 Did you know The Bronx is the only one of New York's five boroughs connected to the mainland. To get to Manhattan, Queens, Staten Island, or Brooklyn, you have to take a tunnel or a bridge.
NYCGO.com, Timeout.com, NYMetroParents.com and MommyPoppins.com are all websites that can tell you what's going on and when. The Citymapper app tells you which subway or bus to ride to let you know where you are going and what you are eating. Have you tried a slice of pizza folded in half, Chinese noodles with chopsticks, a hot salted pretzel or hot dog from a street vendor?
Some neighborhoods are known for the food of those who live there. Besides Little Italy, you will find Italian food on Arthur Avenue in the Bronx; Astoria in Queens is known for its Greek community and Greek restaurants and shops. Flushing, Queens, is sometimes called the "Chinese Manhattan." Jackson Heights, Queens, is home to many South Asians and a good place to try Indian dishes.
Explore one neighborhood at a time, including playground stops, of course, and smaller museums. There are some 150 to choose from, from the most famous like the American Museum of Natural History and the Metropolitan Museum of Art (both with many special family programs) to one of the newest, The Museum of Broadway.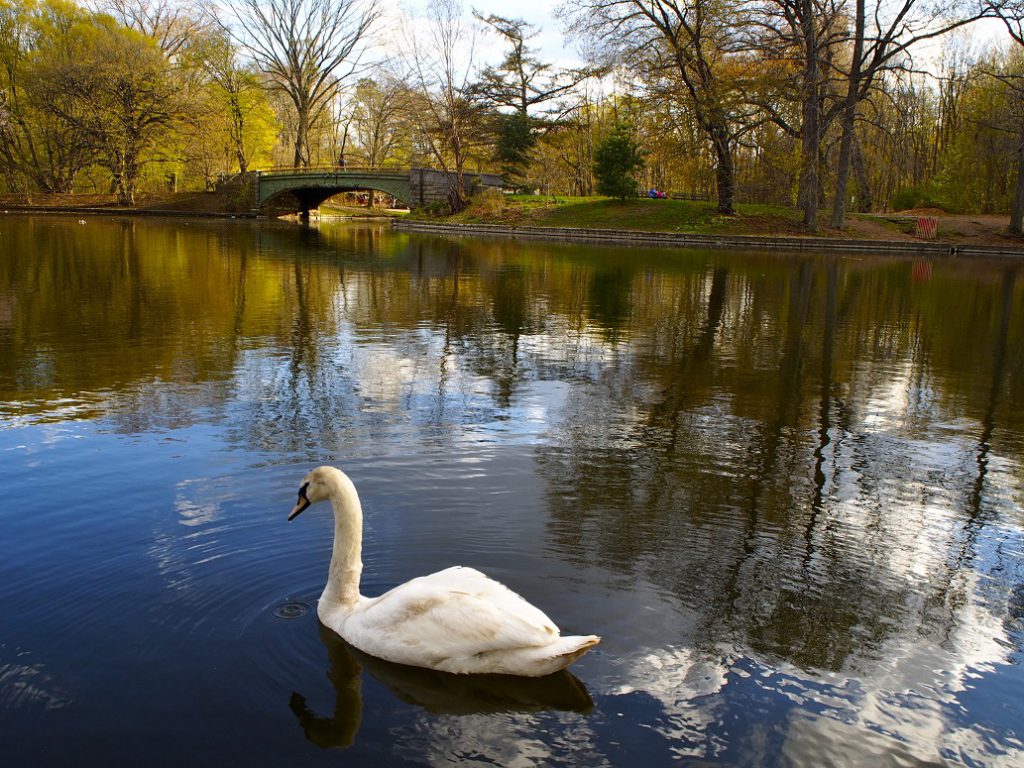 The oldest children's museum in the country, The Brooklyn Children's Museum in the Crown Heights neighborhood, is the city's largest cultural institution designed especially for families with many special programs that help empower children. Love the kid-sized World Brooklyn where kids can play in kid-sized shops based on real ones in Brooklyn neighborhoods, taking on the roles of shopkeeper, baker, grocer, shopper, etc.
There's a museum located in a historic firehouse devoted to the history of firefighting in the city (the New York City Fire Museum); one to math (The National Museum of Mathematics); fashion (the Museum at Fashion Institute of Technology, which features rotating exhibits by students and a gallery of fashion dating back to the 18th century); historic toys and dolls at the Museum of the City of New York); and immigrants (The Tenement Museum is on the Lower East Side, housed in historic tenement apartments, it tells the stories of different immigrants who lived here a century apart — Jewish, Chinese, Puerto Rican, Italian and German among them).
Also recommended: The Intrepid Sea, Air & Space Museum is on a restored World War II aircraft carrier.
Look for special areas designed for kids and families, as well as special programs. The Brooklyn Botanic Garden has a discovery garden for young naturalists with hands-on experiences. In the summer, there are kids discovery stations. Explore the special kids' site at the American Museum of Natural History and download the family guide to The Met.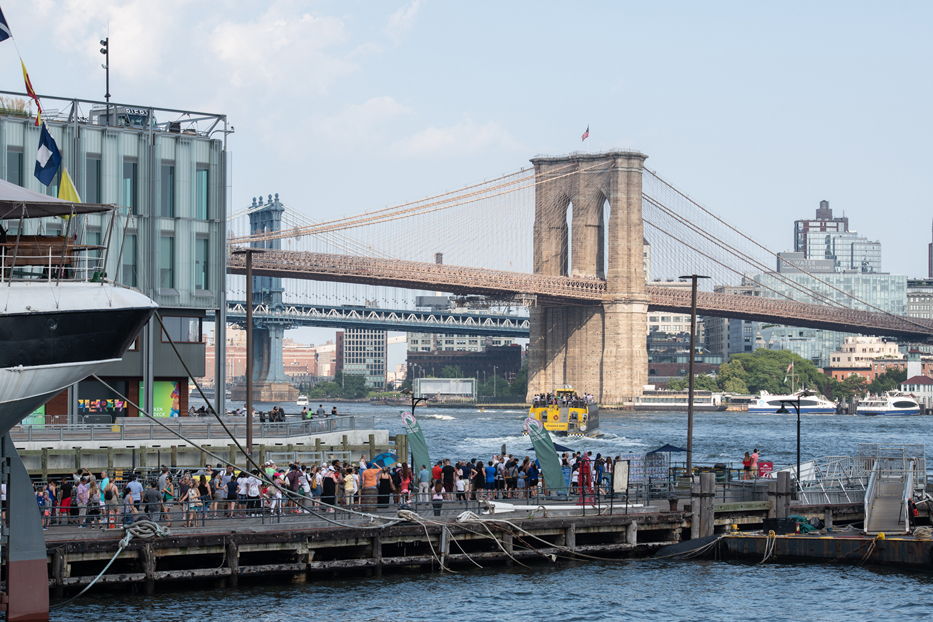 Take a tour aimed at families. Big Apple Greeter (www.bigapplegreeter.org) is an organization of volunteers that gives visitors free tours of different areas of NYC, based on your interests. Ask for a kid-friendly tour.
"You see pictures of the Empire State Building and all of these other places," said Scott, who was visiting from Arizona, "But when you see the real thing, it's cool!"
That's for sure.
(For more Taking the Kids, visit www.takingthekids.com and also follow TakingTheKids on Twitter, Facebook and Instagram where Eileen Ogintz welcomes your questions and comments. The Kid's Guide to Philadelphia and The Kid's Guide to Camping are the latest in a series of 14 books for kid travelers published by Eileen.)
©2023 Eileen Ogintz. Distributed by Tribune Content Agency, LLC.