By Eileen Ogintz
Tribune Content Agency
Long lines, delayed flights, unpleasant interactions, required COVID-19 tests and masks.
Air travel, unless you were fortunate to fly first class, hasn't been fun for a long time, but as we return to the skies it seems worse. AAA expected 3.5 million people to fly over the Independence Day holiday, reaching 90 percent of pre-pandemic levels.
But no one — from airport shuttles to rental car companies to airlines – seems prepared, resulting in irritable employees and travelers.
"Getting angry isn't going to solve anything," a Jet Blue gate agent chastised a passenger. To be fair, the passenger — and the others crowding the JFK gate – had every reason to be upset. I know because I was among them very recently at JFK Airport in New York, trying to fly to Jamaica. Over the course of 10 hours, we had boarded and deplaned three times — twice for mechanical issues and the third time because the crew apparently couldn't work any more hours. When another crew couldn't be rounded up, the flight was finally canceled with the passengers rescheduled for the next morning.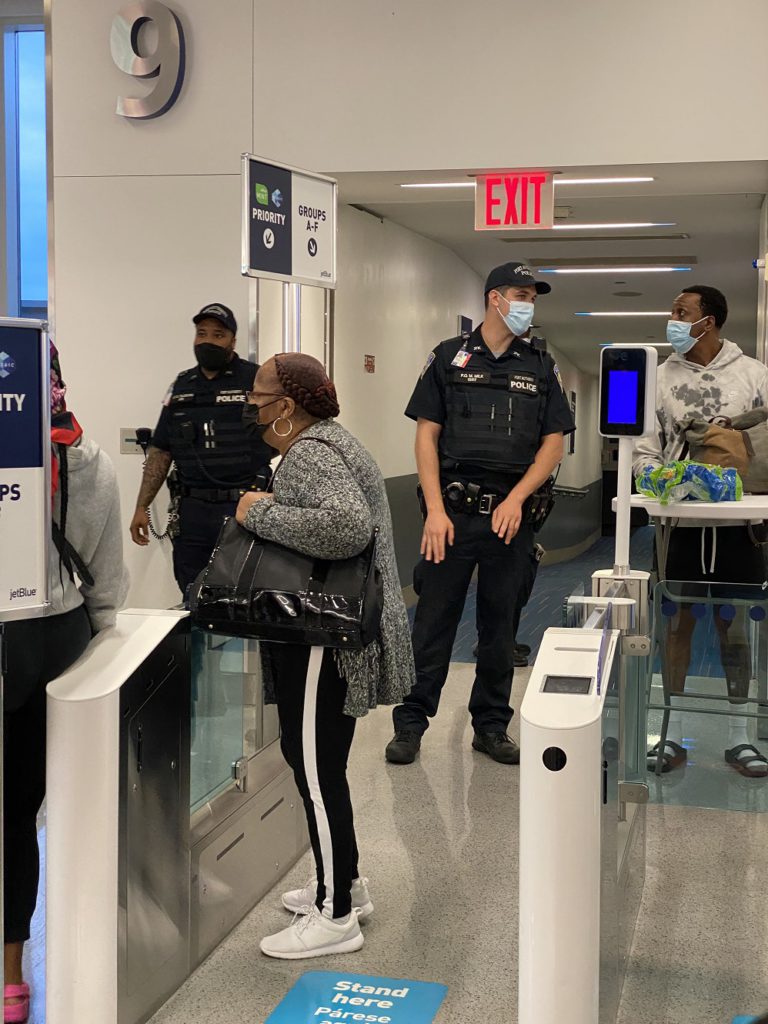 It didn't help that armed Port Authority police were waiting and watching us deplane for the final time on the jetway, seemingly expecting trouble. Nor did it help that the Jet Blue staff were overwhelmed, which made passengers even more frustrated.
At the same time, there have been widely reported altercations between flight attendants and passengers, who don't want to comply with mask mandates.
"Most passengers are compliant, but a vocal minority willfully choose to remove their masks inflight, even though they confirmed their willingness to comply when they bought their ticket and when they checked in for their flight," said a statement from the 50,000-member Association of Flight Attendants, noting that the rate of documented disruptive passenger incidents is "at an all-time high" and starting this month, the TSA will resume classes in self-defense training for flight attendants and pilots.
A new wrinkle to summer 2021 travel: Required Negative COVID-19 tests taken no more than 72 hours before travel to some international destinations. Many on our Jamaica flight said by the time they could fly out the next morning, they would be beyond the 72 hours. "Customers should time testing to account for potential delays. It is up to customers to make sure that their entry documentation is up to date, including time-specific testing requirements," said Jet Blue spokesman Tamara Young.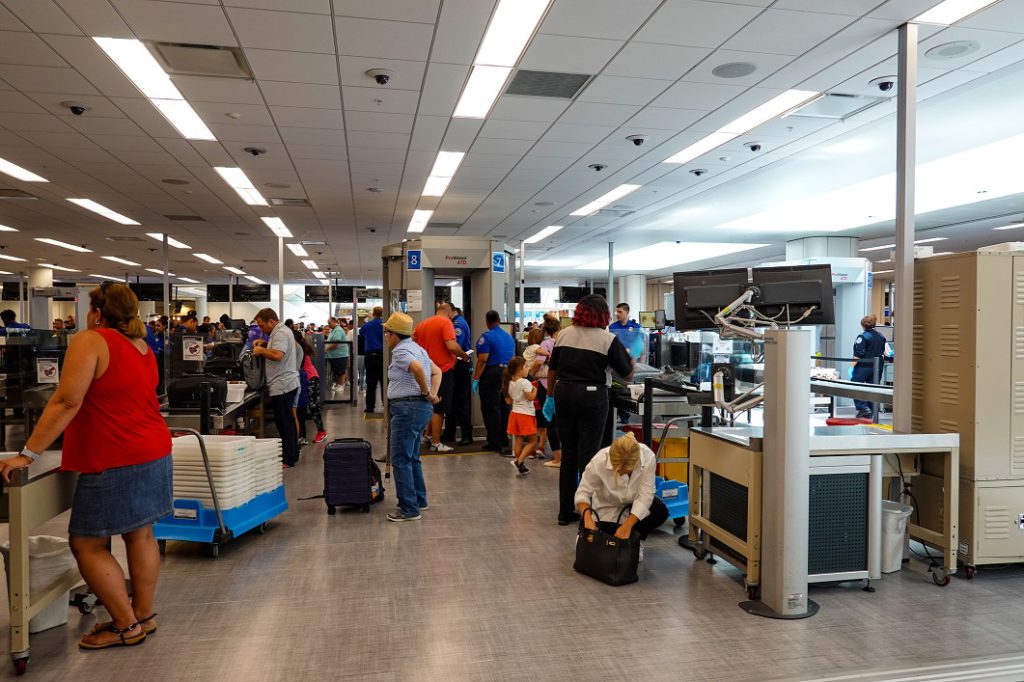 But should passengers expect delays of more than 24 hours?
If you are traveling out of the country, make sure you check what travel authorization forms are required besides proof of a negative COVID-19 test. You won't be permitted to board your flight otherwise.
Everyone on our flight was compensated with a complimentary airport hotel and airline credit — not cash. For those who had travel insurance, they also would be compensated for their pre-paid hotel. I could not get an answer on whether a repeat COVID test would be covered. The passengers also lamented they could not get their lost day of vacation back — their first since the pandemic.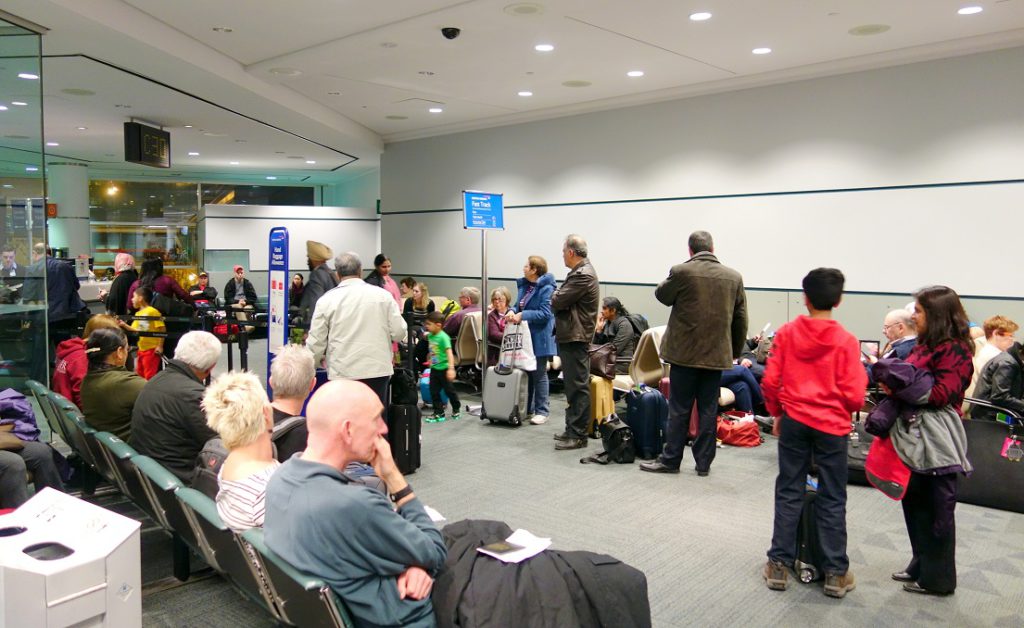 Such are the trials of summer air travel this year, which are only exacerbated when kids are part of the equation.
All I can say is be prepared for delayed flights, missed connections, jammed food courts, ridiculously expensive car rentals and long lines for everything, including shuttles to and from airport parking lots. Count yourselves lucky if your trip goes without too many hitches. A comfortable mask is a must since it is required in the airport and on the plane (except when you are eating, whether you are vaccinated or not.)
Whenever possible, bring food and a reusable water bottle with you. (You can fill it after you go through security.) We discovered places were out of food near the gates and again there were long lines and surly servers. We also discovered that despite hours-long waits on our flight, Jet Blue didn't have food we could purchase.
Know that if weather is causing the delay or canceled flight, the airline won't cover your out-of-pocket costs, though typically the change fee is waived.
Whenever possible, opt for nonstop flights, even if they cost more. Having to connect multiplies your chances of missing a connection and getting delayed mid-trip. (Yes, that's happened to me.)
It's maddening to try to reach an airline on the phone as waits can be several hours. You can try tweeting at your airline customer service. That may get you a quicker response.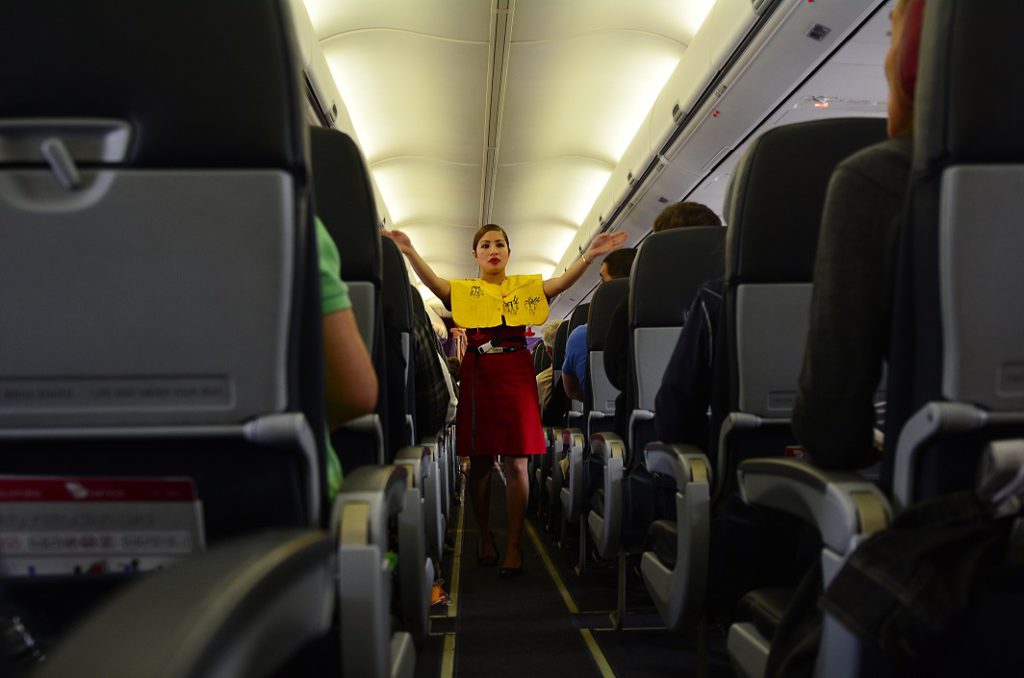 Better communication would be a start. Passengers from our flight were needlessly being sent around the airport because no one seemed able to give passengers a straight answer about what they needed to do to get a hotel voucher, retrieve their bags, and get their flight re-booked.
Consider applying for TSA Pre Check (five years for $85 with children under 12 accompanying a parent without charge) that enables you to go through shorter security lines without taking off shoes or anything out of your bag. However, it can take several weeks to get approved.,
If you must travel overseas and need to get or renew a passport, be forewarned that even using an expedited passport service can take up to 12 weeks, according to the U.S. Department of State, because of mail delays.
Be wary of flying with unvaccinated kids, especially as the very contagious Delta Variant surges, hospitalizing many.
Travel with carry-on bags whenever possible — not only to save on checked-bag fees but to prevent interminable waits to retrieve bags. (Perhaps there aren't enough baggage handlers either.)
One bright spot: By downloading your airline's app (before you fly) you have access to a wide range of TV, movies, games, and Wi-Fi, just remember portable batteries. You'll need them when you are delayed.
"I hope you can tell the higher-ups what is going on," said one harried Jet Blue agent, who was trying to accommodate a long line of frustrated travelers. "They don't listen to us."
©2021 Eileen Ogintz. Distributed by Tribune Content Agency, LLC.