By Karen Saltos, Taking The Kids Correspondent
Happy Cinco de Mayo from San Antonio Texas, a major city in south-central Texas with a rich colonial and Hispanic heritage.
The Alamo, an 18th-century Spanish mission preserved as a museum, marks the 1836 battle for Texan independence from Mexico, and it is the number one tourist attraction in Texas.
The San Antonio Riverwalk is the heart of San Antonio. Families feel safe enough to stroll around the area day and night to explore and visit a variety of bars, museums, and restaurants.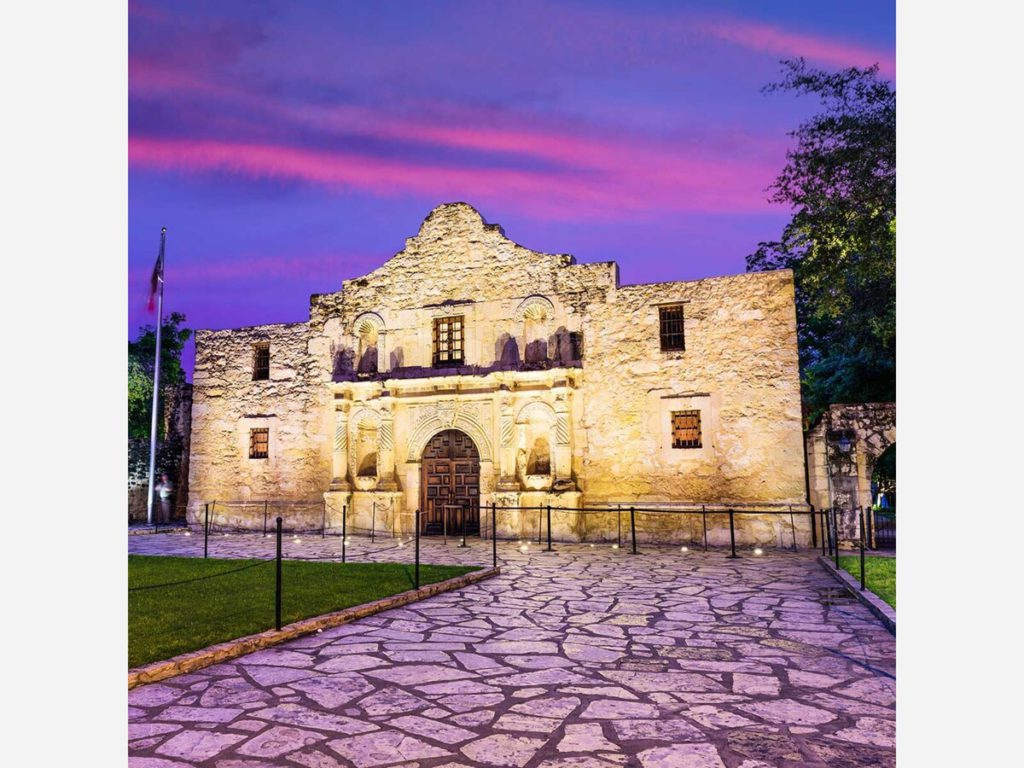 Here is my list of 11 reasons to take the kids to San Antonio now:
1. Visit the Alamo, a historic Spanish mission and fortress founded by Catholic missionaries. The museum has paintings, weapons, and other artifacts from the era of the Texas Revolution.
2. Stay at the Grand Hyatt San Antonio Riverwalk, a luxurious 4-star hotel. It is on the same street as the Henry B Gonzalez Convention Center.
3. Dine at the Hard Rock Cafe located along the river. They have a kid's menu and lively music.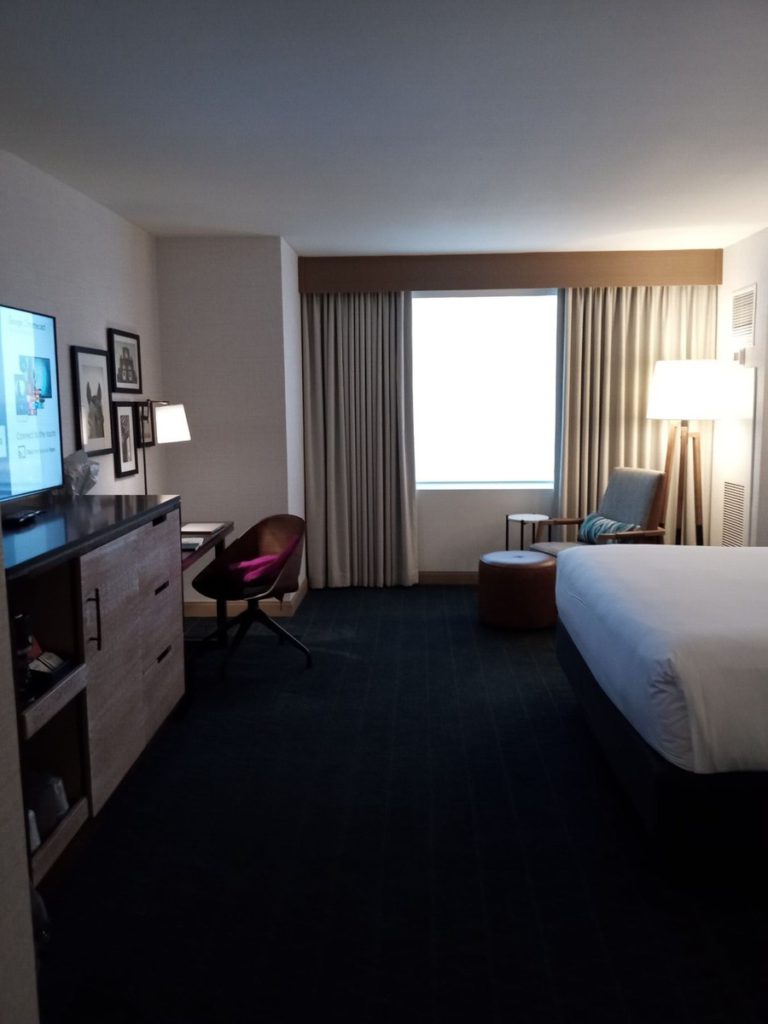 4. Take an opportunity to feed flamingos, get up close to kangaroos, and pet tortoises at the San Antonio Zoo. Thanks to Faelany Lopez for hosting me.
5. Visit the Japanese Tea Garden. There is a peaceful Zen garden.
6. Visit LEGOLAND Discovery Center and SEA LIFE Aquarium. It is inside the Shops at Rivercenter Mall and features family-friendly exhibits. Thanks to Javier Flores for the tour.
7. Take a GO RIO river cruise. The narrated boat tour is 35 minutes.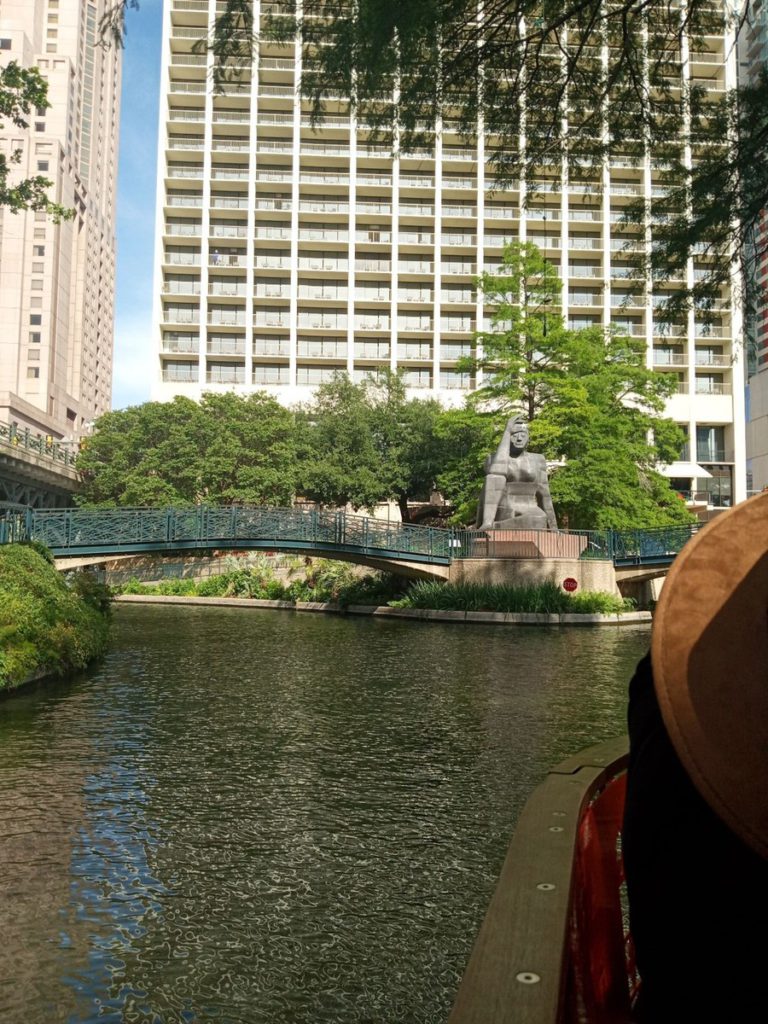 8. Eat authentic Mexican food at La Gloria. It is a vibrant cantina with outdoor seating and views of the river (ask for server Adrien).
9. Take a ride on a horse-drawn carriage. The carriages take riders on a 35 or 40-minute tour of the downtown area.
10. Dine at Biga-San Antonio Riverwalk Restaurant inside the International Center. It is kid-friendly with delicious and healthy New American cuisine.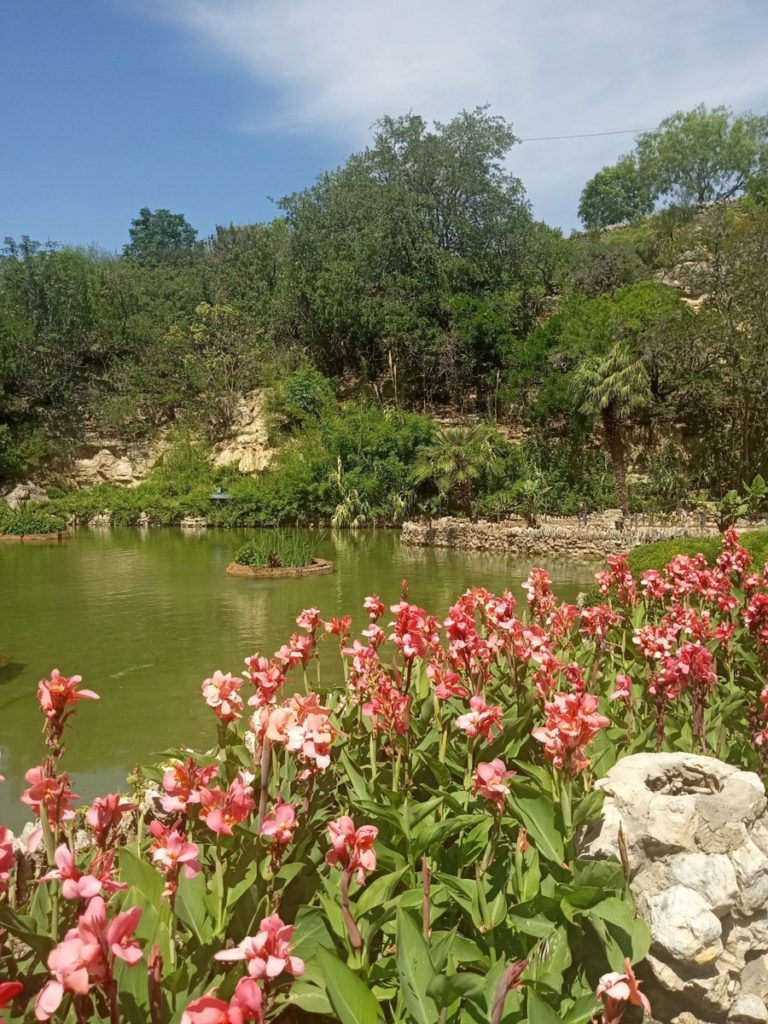 11. Visit the San Antonio Botanical Garden. It consists of an entertainment venue, display gardens, and a research facility. Jardin, a restaurant in the Sullivan Carriage House, offers outstanding food prepared by Chef Jason Dady.
Bonus: Spend a lunchtime or dinnertime at Pearl, the recently re-developed site of a one-time major Brewery. Taking the Kids did in 2019 and loved it. Visit the Culinary Institute of America's teaching kitchen!
Happy Cinco de Mayo!