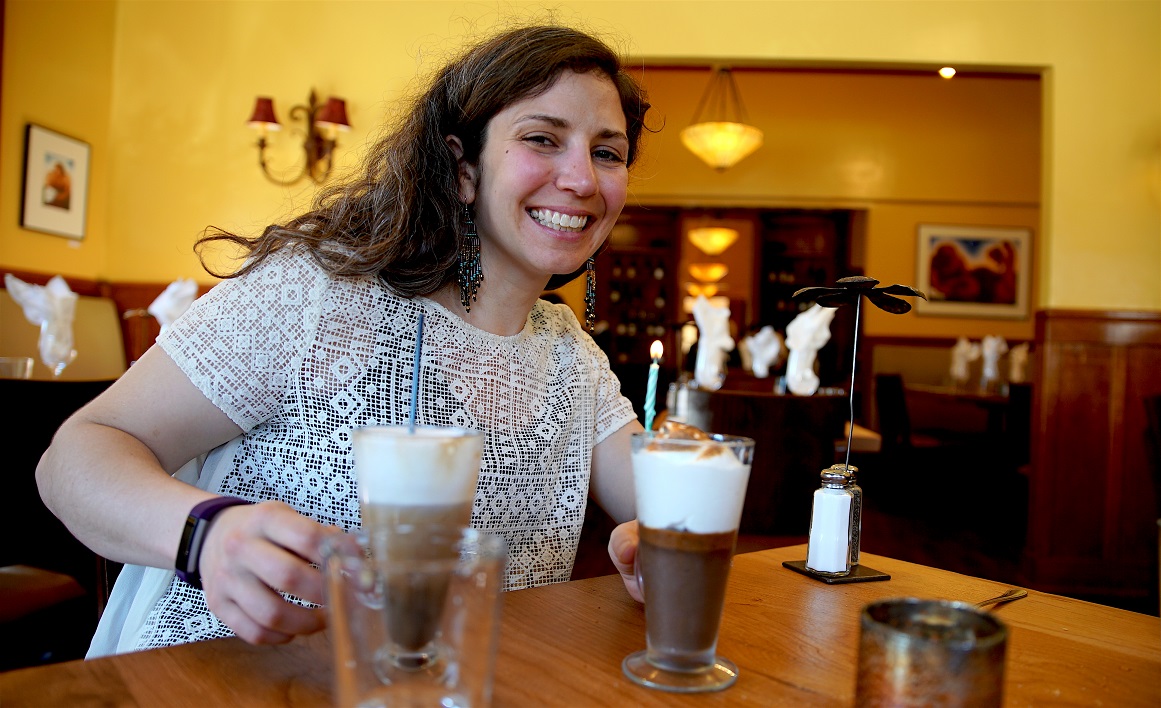 By Eileen Ogintz
SONOMA, CA (Day Two) — There are about 500 restaurants in Sonoma County—places to get fresh crab and sandwiches on just-baked bread, freshly made soup and all varieties of cheese.
"When I came here, I was swept away by the whole cycle of food—if it isn't in season, we don't serve it," said Sondra Bernstein, whose well-known restaurant The Girl & The Fig in the heart of Sonoma, CA is celebrating its 20th anniversary this summer.
It's a fun place popular with locals as well as visitors to Sonoma wine country. We celebrated my daughter Reggie's birthday with lunch that started with a cheese and fruit
sampler, beet and potato soup, grilled cauliflower with roasted pumpkin and maitake mushrooms, and a pressed sandwich with house made mortadella, carmelized shallots… and we couldn't resist the matchstick fries.
"We get what we get," said Bernstein. "The concept is not to waste food. Our food is what's fresh—people sharing food and wine.
Wine, said Bernstein, isn't "put on a pedestal…people come for the experience. In fact on Wednesday nights, she has Pop Up Ramen in another space.
Kids are always welcome but there isn't a kids dinner here, she explained, are very aware of the cycle of food—all of their schools have gardens. Kids might order the mussels and frites or a cheese plate or burger.
Everyone thinks of Sonoma County for wine but the county is so big—the size of Rhode Island—and varied with a Mediterranean climate that produces artisan cheeses, vegetables, livestock and seafood. Bernstein's crew makes their own charcuterie fig jam and offers a variety of cow's milk goats milk and sheep's milk cheeses. Maybe some duck mouse on a toasted brioche?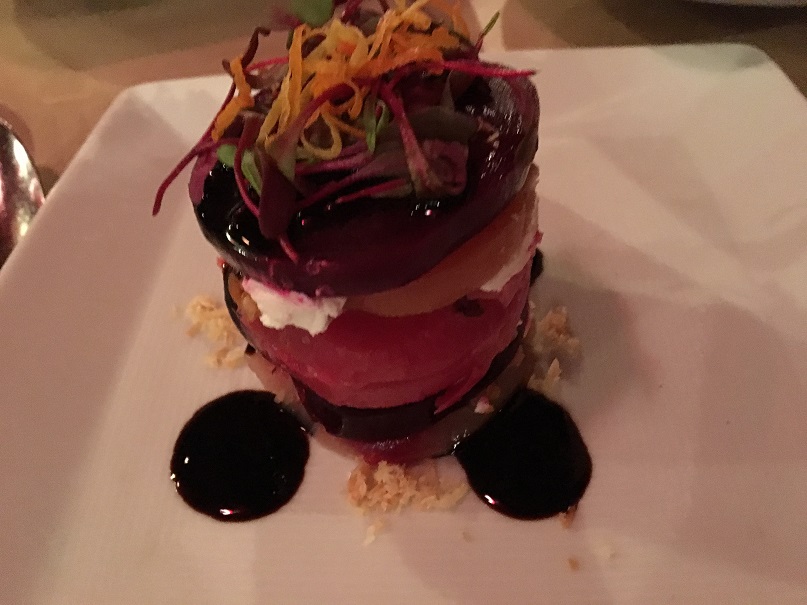 At the River's End in Jenner on the Russian River—the restaurant is on a bluff overlooking the river entering the Pacific Ocean—we have fresh oysters, crab cakes and pasta – excellent good and service. A short drive away, there is Spud Point Crab Company in Bodega Bay where you can watch the crab go into the cooker and eat outside at picnic table.
"Restaurants come and go," said Sondra Bernstein, adding what really matters is helping visitors get to know Sonoma.
Thanks, Sondra!