Talk about a first.
I'm face down on a massage table being slathered by honey—locally produced no less.
And I'm enjoying every sticky moment.
To be specific, I'm at the Ritz-Carlton Spa in Orlando, part of the sprawling 500-acre Grande Lakes Orlando hotel complex that includes two hotels, a water playground, golf course, eco tours, fly fishing, signature restaurants and one of the largest spas in Florida.
After a frenetic 10-day business trip that took me 10,000+ miles and included a final stop in Orlando, I decided to spend my last night at the Ritz (including a blissfully solo dinner at the hotel's Vineyard Grill) and indulge in a couple of hours at the Ritz spa. I was so glad I did.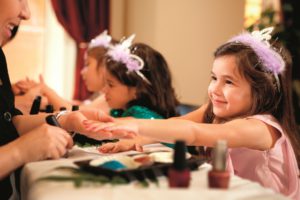 The huge (40,000 square feet) spa complete with sauna, steam, whirlpool, Eco roof top garden (hammock treatment anyone?) and even Vitale, a separate Spa Café, proved the perfect antidote to jet lag, 14-hour days and the inevitable stress of business travel. Why the honey treatment? The resort has recently seen the first harvest of honey from a new on-site apiary and has just added honey-infused treatments which, I was told, take advantage of the natural skincare benefits of honey.
Yes, I could have caught an earlier flight home but I let go of the guilt and enjoyed a Bee Pampered massage using soy oil blended with honey right from the hives on the property and Vitamin E which the masseuse promised would make my newly hydrated skin feel great. It did. So did the massage.
For once, I had time for the steam and sauna, a cup of tea in the relaxation lounge and even lunch at the Spa Café  (A healthy Bento Box with seared tuna, Soba Noodles, Hearts of Palm Salad and a "vegetable trail mix.")
I figure these days moms—and dads—need to grab a break whenever they can, whether on a business trip or traveling with the kids and there's nothing like a spa –or a stay in a hotel where you are pampered from check in to check out—to accomplish that goal.
No wonder despite the economy, the International Spa Association reports, there were 150 million spa visits in the U.S. in 2010, an increase of 4.7 percent compared to the previous year. (Go to the Ritz Spa Tuesday or Wednesday afternoons and save 25 per cent!)
I was delighted to see that at Aulani, Disney's new resort in Ko Olina on Oahu that boasts an outdoor hydrotherapy "garden" at its Laniwai spa, the kid's club—Aunty's Beach House—is complimentary so parents could visit the spa with its Hawaiian themed treatments or indulge in date night without worrying about the kids, much less paying extra for the privilege.
Of course these days, spa going isn't only for adults. The Orlando Ritz-Carlton Spa, for example, touts a Teen Spa Adventures Menu and treatments like a "princess manicure," while the Aulani goes a step further with an Ohana means Family! Treatment in a specially designed room (learn to use a traditional lomilomi stick during the treatment to de-stress!). New parents during the Ka Makana treatment alternately get a massage and learn how to massage their new baby. Even Disney Parks and Resort Chairman Tom Staggs indulged in the family treatment with his wife and three young sons—yes he hit the spa with his sons who thoroughly enjoyed themselves, he told me, adding his six-year-old pronounced the reflexology on his feet "spectacular."
Aulani has even made their teen club Painted Sky a spa experience. It's located adjacent to the spa and complete with a yogurt bar, computer station and mixology bar so that teens can blend their own Hawaiian body polishes, perfume and face masks. There are teen treatments (Totally ORGANIC Skin!) but also complimentary fitness classes, Xbox Yoga, virtual makeovers and tasty healthy treats.
"This age group has seen their parents go to spas and taking care of themselves," explains Lucia Rodriguez, the Aulani Spa Director. "This is mimicking what their parents do."
Some four million teens aged 13-19 have already been to a spa, the International Spa Association reports, and a new ISPA 2011 U.S. Spa Industry Study reports that 30 per cent of spas now offer packages for teens while the majority of those offering wellness programs also offer teen sessions. Now 12 per cent of spas offer programs for younger children too. (At the Aulani, your daughter can be transformed into a Hula Girl or son into a Warrior Boy, complete with costume and pixie dust for $99.)
It's not surprising that an increasing number of resorts have dedicated spa treatments and spaces just for kids and teens — from Scoops Kid Spas at the 10 Great Wolf Lodges around the country (choose your own sherbet scrub) to the Wild Hare Youth Spa at the Hyatt Regency Lost Pines Resort in Texas where you can create your own lip gloss. The teen spa area at Loews Coronado Bay Resort, designed with Pottery Barn PBTeen, offers young spa goers a chance to play video games or watch DVDs while they wait for their special acne facials, sports massages or skincare lessons. Royal Caribbean and Carnival cruise ships offer youth spas too.
Bring it on! So what if it costs a few extra bucks if your teen emerges all smiles…and you get to relax. I'm all for anything that will help everyone in the family de-stress away from home.
Especially mom.