By Eileen Ogintz
ORLANDO, FL – I just returned from a preview of 2022 and this is what I discovered: Disney has you covered no matter what you like best, with more immersive experiences than ever, including at restaurants on land or at sea.
Already, Star Wars: Galaxy Edge is delighting fans at Disneyland and at Hollywood Studios at Walt Disney World in Orlando where guests can play a different role each time they board Millennium Falcon: Smugglers Run, build their own customized droid or light saber, tasting out-of-this world eats including a Ronto Wrap and Blue milk.
Now with the Disney World 50th Anniversary Celebration (#Disneyworld50) in the parks, the new immersive two night experience enabling guests to live their own Star Wars adventures aboard Star Wars: Galactic Starcruiser (coming next March though reservations open the end of October), the kid-friendly Guardians of the Galaxy: Cosmic Rewind debuting next year at EPCOT, and the immersive opportunities aboard the new Disney Cruise Line Wish, guests will have even more chances to venture into space and, Imagineers hope, get kids excited about space exploration at the same time.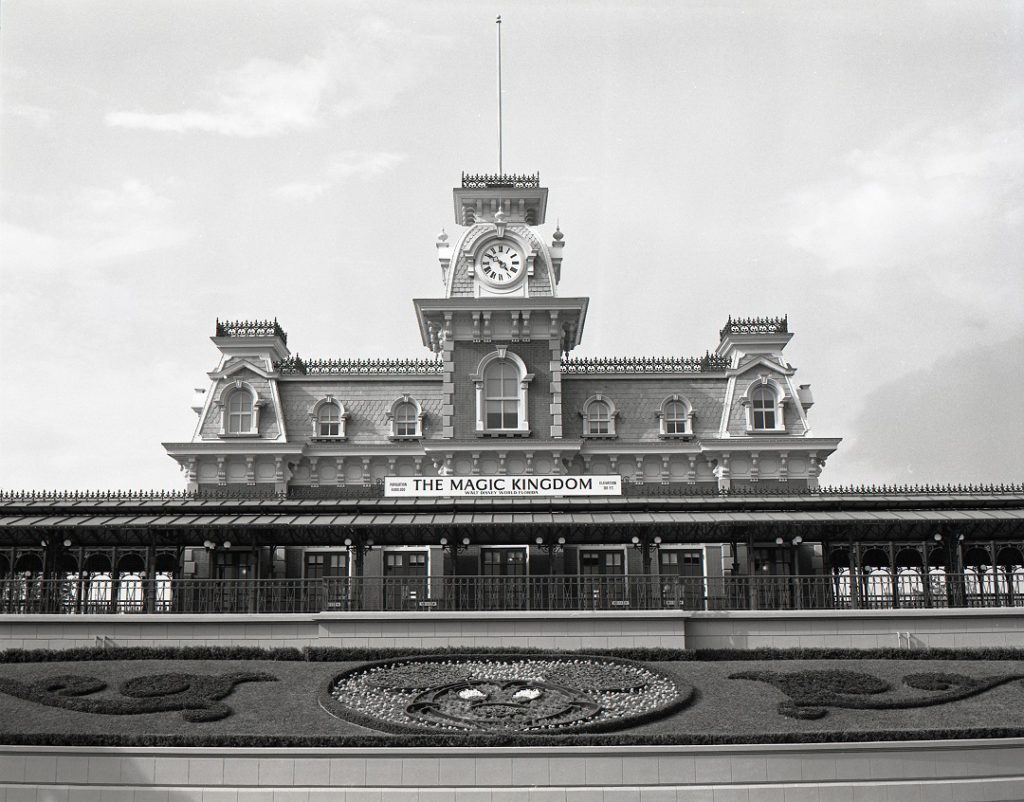 Remember: these days you need reservations as well as tickets to enter a Disney park and masks are required indoors. There are opportunities to capture characters in your selfies, but no posing for pictures or getting autographs at the moment; the new Disney Genie debuting later this fall will help you reduce waiting time, while the Genie+ Service for an extra fee per ticket will enable you to choose a time to arrive at attractions, using the Lightning Lane entrance ($15 per ticket at Disney World and $20 at Disneyland. Meanwhile, the Disney My Experience App enables you to order food to avoid lines, view menus and make dining reservations, among the options.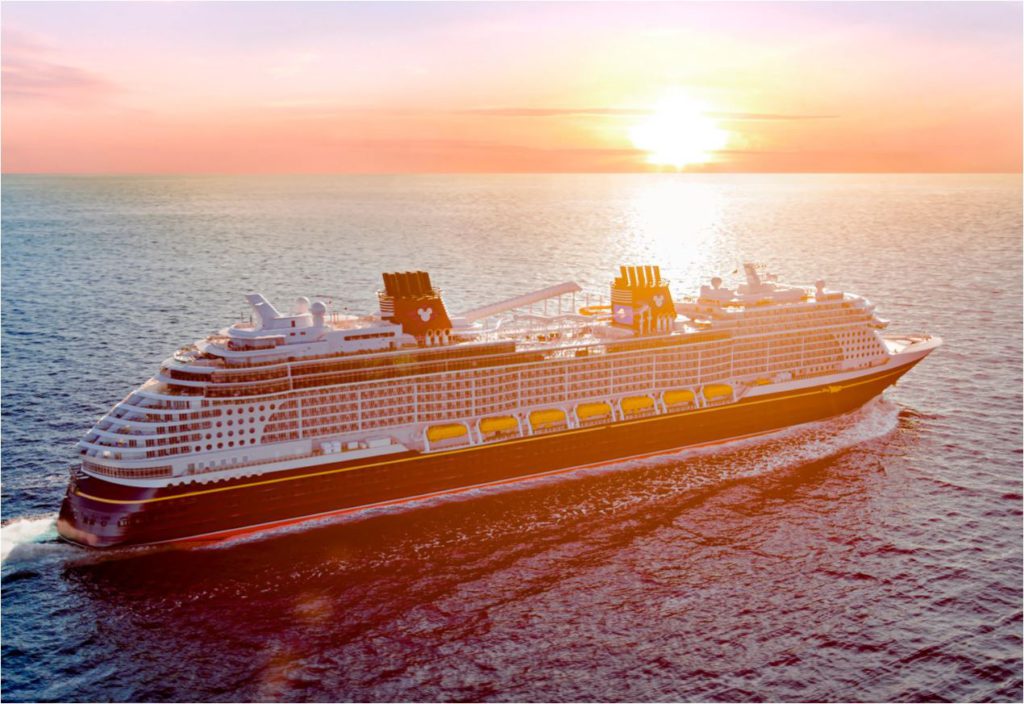 Meanwhile, the new Disney Wish, will have its maiden voyage June 9, 2022, sailing three- and four-night itineraries from Port Canaveral. The ship will have Worlds of Marvel cinematic dining adventure, where guests will play an interactive role in an action-packed Avengers mission that unfolds around them, complete with a worldly menu inspired by the Marvel Cinematic Universe. Every table will feature an interactive Quantum Core, "a brand-new device that can cause objects to shrink and grow remotely." Guests will assist Ant-Man and The Wasp as they attempt some small-scale trials, shrinking oversized luggage for easy stateroom storage. Dishes will be inspired by locales familiar to fans like African Wakanda, Eastern European Sokovia and the Avengers' home base of New York City.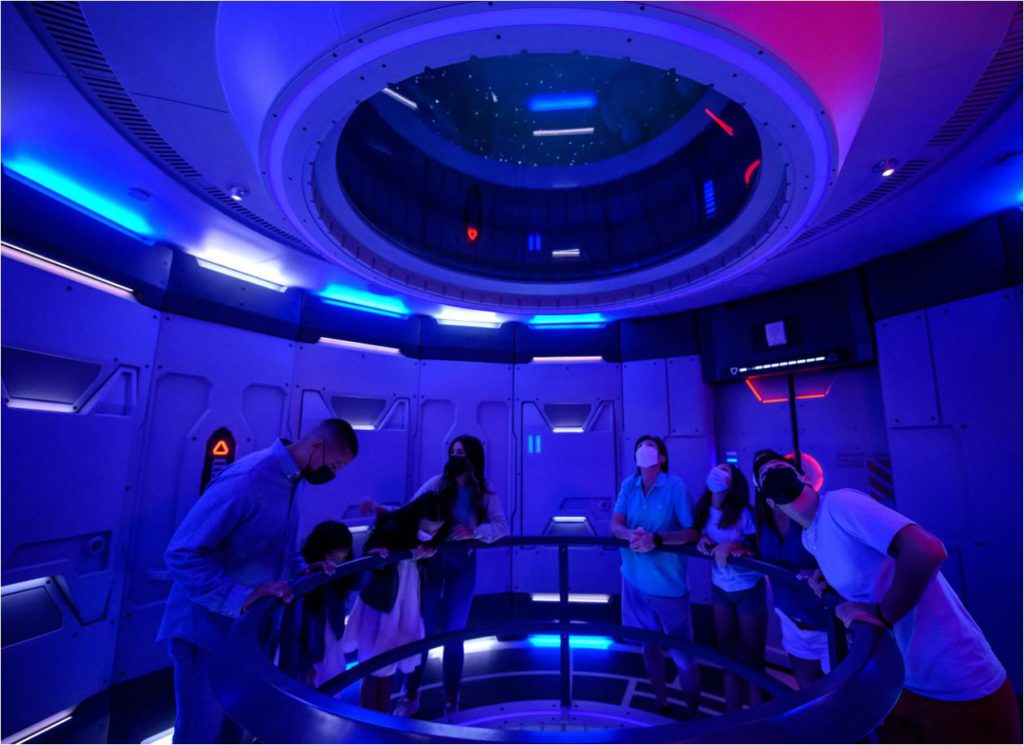 The back story: "Avengers: Quantum Encounter" follows Ant-Man and The Wasp as they embark on their first public speaking engagement on behalf of the Avengers, hosting a presentation of the most powerful Superhero technologies, such as Captain America's shield, Iron Man's arc reactor and Ant-Man's Pym Particles, giving guests an up-close look at holographic models, field reports and iconic scenes from Marvel movies displayed on the screens surrounding the room. The highlight: a hands-on demonstration of the latest and greatest Pym Tech, the Quantum Core, which uses cutting-edge technology to shrink and grow targets at the push of a button. Of course, there is a villain anxious to get the technology, accompanied by an army; Captain America, Captain Marvel and the brave diners of the Disney Wish provide back-up for Ant-Man and The Wasp.
Adult fans aboard Disney Wish will love a space-jumping tour of the Star Wars galaxy at Star Wars: Hyperspace Lounge, a high-end bar styled as a luxurious yacht-class spaceship, reserved exclusively for adults every evening.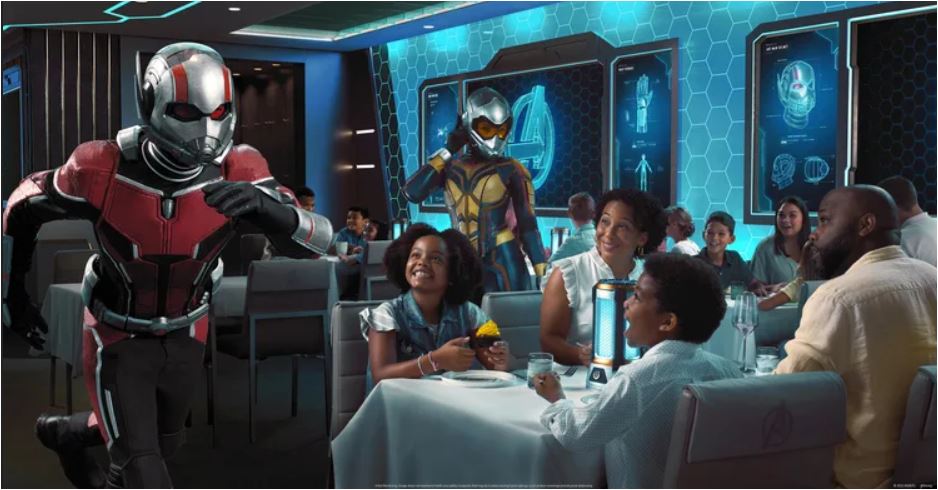 At the Star Wars: Command Post inside Disney's Oceaneer Club aboard the Disney Fantasy, kids can meet members of the Resistance and interact with holographic models at a one of-a-kind Star Wars "holotable" that projects 3-D images of the Millennium Falcon, Death Star and other famous Star Wars ships.
At Walt Disney World's EPCOT, meanwhile, the transformation continues with four new neighborhoods, including World Discovery with stories about science, technology, and intergalactic adventure. The Mission: SPACE pavilion has expanded with the new Space 220 Restaurant that enables you to board the space elevator to travel 220 miles above Orlando to dine at the Centauri Space Station, with virtual views depicting night time and daytime of earth below as well as space tourists cavorting, kids playing and even a dog being walked. With any non-alcoholic cocktail (Lightyear lemonade ), or a kids' meal (Mission Macaroni or Cosmic Chicken), you will get special trading cards with fun facts about space exploration and food in space. (Did you know the astronauts' footprints are still on the moon—and likely will remain for at least a million years?)
And as is increasingly true across the parks these days, the food is excellent with dishes like "slow Rotation Short Rib, x-2 Duck, and Atmospheric Sprits like a Stargarita.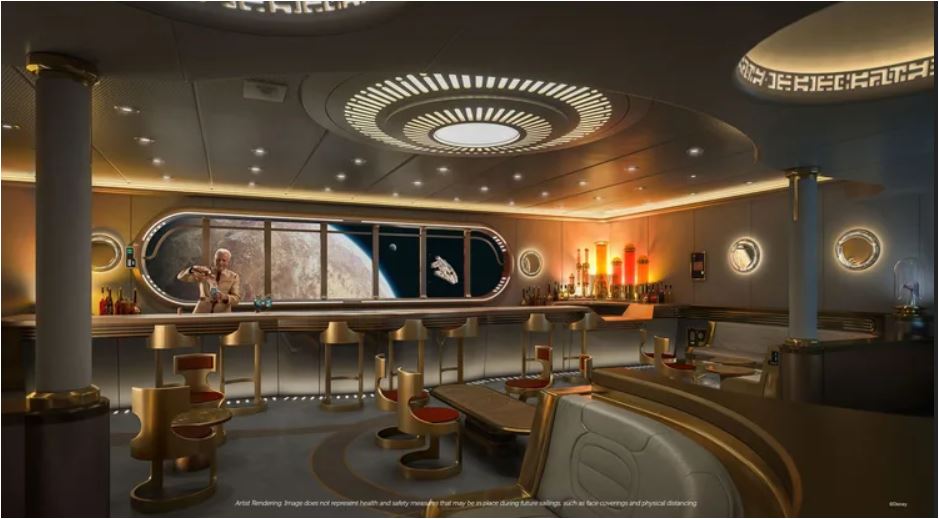 "When we started this seven years ago, space tourism wasn't even a reality, said Tom Fitzgerald, a Disney Imagineer who helped oversee the project. "We're giving guests a taste of future space tourism.
That will continue with the much-anticipated two-night experience aboard Star Wars: Galactic Starcruiser (starting at just under $5k for two nights). Once they board the luxe Starcruiser, guests will become the heroes of their own stories, Disney Imagineers promise.
"Who they will help, who they will betray, they choose their own path," said Sara Thacher, a senior research and development engineer working on the project. "Guests will be completely immersed in a Galaxy far, far away."
Ready to blast off?