By Eileen Ogintz
Tribune Content Agency
Trailing sheep, mating elk, or maybe tarantulas? They are the subjects of popular fall festivals, along with apples, pumpkins, cranberries, brats and beer, pirates, starry skies and even covered bridges.
Fall festivals are back big time across the country, offering the chance for an outdoor-oriented getaway from chores, soccer, swim meets, etc. Some are strictly local, others like Cincinnati's Oktoberfest Zinzinnati (Sept. 16 to 18) draw thousands of people. The country's largest Oktoberfest takes over six city blocks and includes the World Brat Eating Contest and the Running of the Wieners, where hundreds of dachshunds race each other in hot dog costumes, as well as plenty of beer, entertainment and German eats.
In Ketchum, Idaho, the 26th annual Trailing of the Sheep Festival (October 5 to 9, 2022) is designed to present the history and culture of sheep ranching and herding in the West. During the Big Sheep Parade, shepherds, sheep and historic wagons "trail" the sheep south from the mountains for the fall. There is also plenty of lamb, music, a wool festival and more.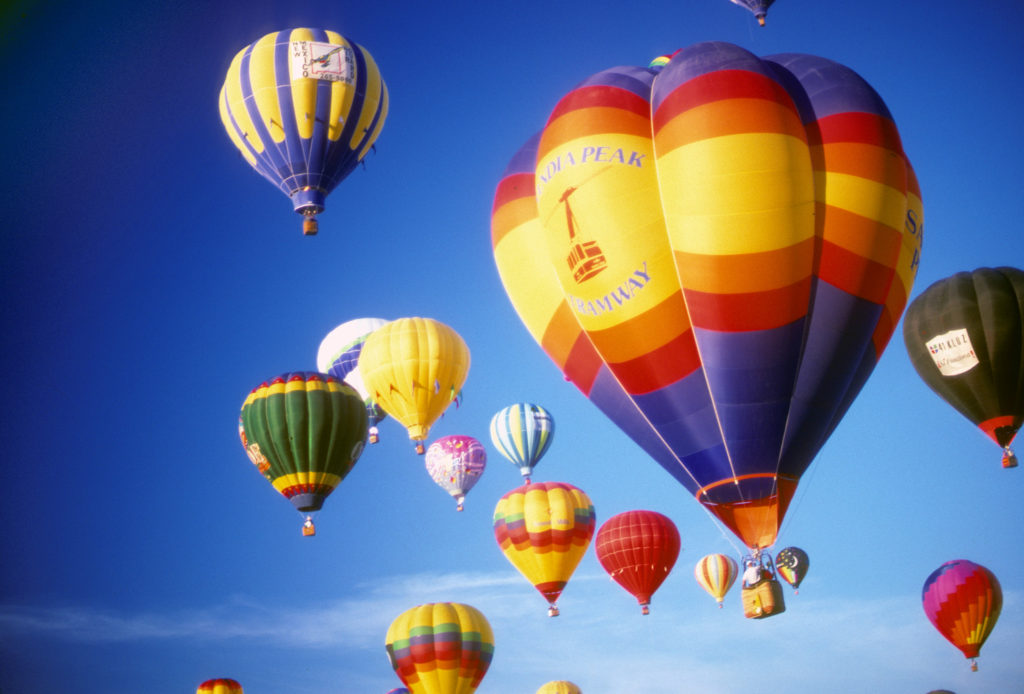 If elk intrigues you, head to Estes Park, Colorado, at the edge of Rocky Mountain National Park the first weekend in October for Elk Fest. Listen for their distinctive "bugling," during their mating season while you can also enjoy Native American performances, raptors and, of course, the spectacular fall foliage. This year, The YMCA of The Rockies is offering an Elk Ecology Class in which participants enjoy hands-on activities to learn about elk biology, herding dynamics, habitat requirements for survival and seasonal behavior changes.
Also in Colorado: The Tarantula Trek: A Mating Expedition on Oct. 8 in La Junta. Each fall, large numbers of tarantulas skitter across the landscape in southeast Colorado. It's actually an annual mating ritual performed by male tarantulas who roam across the 443,000-plus acres on the Comanche National Grassland. The mating season starts once the temperatures cool at night, which is typically around the start of September. The first annual Tarantula Fest will be held in La Junta Saturday, Oct. 8, and will include guided tarantula tours, an educational pavilion and much more.
Just 35 miles south of Minneapolis, Sever's Fall Fest is celebrating its 25th anniversary from Sept. 27 to Oct. 30 and features the Midwest's first and biggest corn maze along with a petting zoo. Extreme corn pit play area, obstacle course, tire mountain, pig races, magicians and more – in short, plenty for families.
Many foodies make an annual trek to Orlando for the EPCOT International Food and Wine Festival (until Nov. 19, 2022). Think eating your way through six continents within the park indulging in raclette cheese, July 14 to Nov. 19, 2022. Park-goers can stroll through six continents at EPCOT and enjoy an eat-a-thon with global eats, fine wine, craft beer and cocktails — everything from Belgium waffles to Canadian cheddar and bacon soup to Mongolian Beef Bao Bun, Impossible meatballs, lamb gyro, a Chesapeake crab slider … come hungry!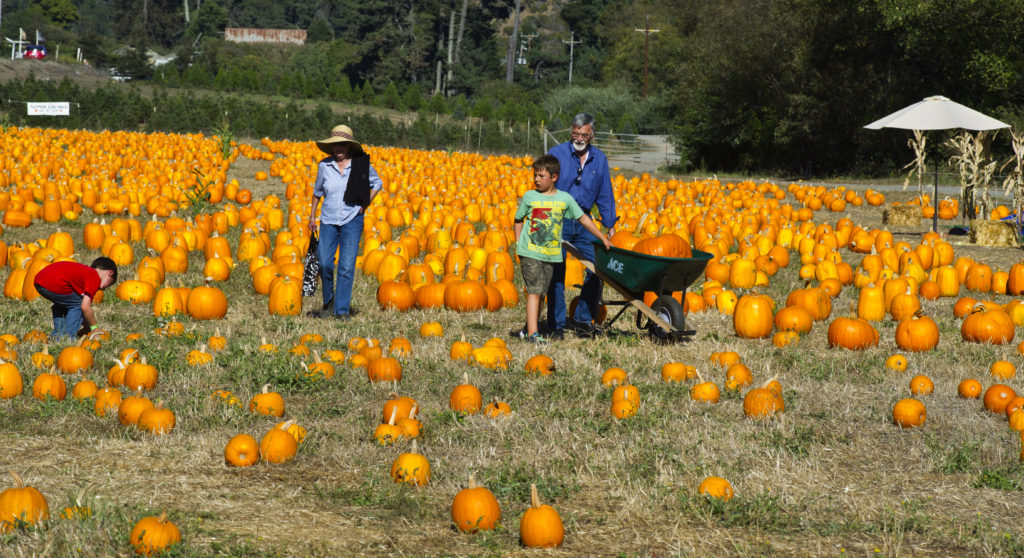 Hot-air balloon aficionados, meanwhile, head to Albuquerque, New Mexico, for the Albuquerque International Balloon Fiesta, the largest ballooning event in the world (Oct. 1 to 9) celebrating its 50th year. A combination of weather patterns and geographic landscapes allows balloonists to take off and land in the same place. This year's festival will feature more than 500 decorated hot air and gas-filled balloons with spectators invited to walk among them. See them at night!
For more than 50 years, Madison County, Iowa, has celebrated the area's six covered bridges at the Madison County Covered Bridge Festival (Oct. 8 to 9). Besides the covered bridge festival parade, there's antique tractor rides, marble shooting, penny candy, even a Civil War reenactment and old-fashioned school lessons.
Maine's Acadia National Park is famous for one of the darkest areas in the country, making it a terrific place for stargazing in the largest expanse of naturally dark sky east of the Mississippi. The 13th annual Acadia Night Sky Festival (Sept. 21 to 25) is dedicated to preserving the night skies.
Have you got a pirate wannabe in your house? The Pirates of the High Seas Fest in Panama City Beach, Florida, ( Oct. 7 to 9) boasts a kids parade, Little Pirates Fun Zone, staged pirate battles, a pirate costume contest, storytelling , music and fireworks.
Have you ever chucked a pumpkin? The 13th annual Vermont Pumpkin Chuckin' Festival ( Sept. 25) in Stowe, Vermont, includes teams who compete to see how far they can hurl pumpkins using a catapult. There's also a chili cook-off, kids' activities, live music and plenty of fall foliage. Held at Stoweflake Mountain Resort, the Chuckin' Festival raises funds for the Clarina Howard Nichols Center, which aims to end domestic and sexual violence in Lamoille County.
On the West Coast, Half Moon Bay, California, calls itself the World Pumpkin Capital and celebrates all things pumpkin the second and third weekends in October at the 50th annual Half Moon Bay Art & Pumpkin Festival. Gawk at giant pumpkins, cheer on the kids in pie-eating contests, watch the world's largest pumpkin carving and, of course, pick your own.
Tour a cranberry marsh, see who has the largest cranberry, shop til you drop at over 1,300 booths and sample cranberry chiffon pie at an eating contest at Warrens Cranberry Festival, all celebrating Wisconsin's state fruit and benefiting the village of Warrens. (September 23 to 25,)
If apples are more your speed, head to Pennsylvania's Amish country for The National Apple Harvest Festival in Biglerville, Pennsylvania, the first two weekends in October. Say hello to Johnny Appleseed, join a hayride, watch a puppet show or chainsaw carving, bite into a candy apple … and then go pick a bushel to take home. Have you ever tried apple guacamole?
(For more Taking the Kids, visit www.takingthekids.com and also follow TakingTheKids on Twitter, Facebook and Instagram where Eileen Ogintz welcomes your questions and comments. The Kid's Guide to Philadelphia and The Kid's Guide to Camping are the latest in a series of 14 books for kid travelers published by Eileen.)
©2022 Eileen Ogintz. Distributed by Tribune Content Agency, LLC.